Kerredine Soltani & the Moroccan restaurant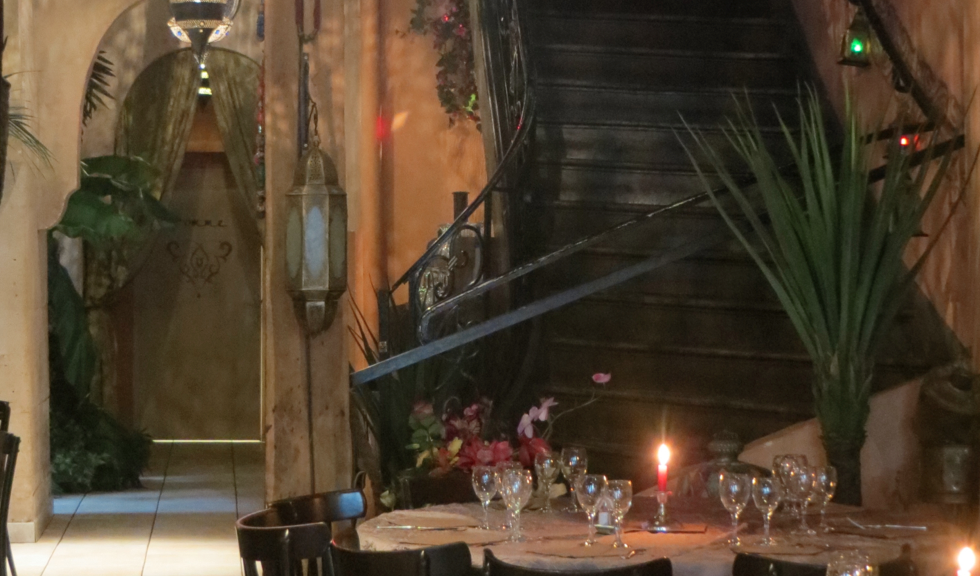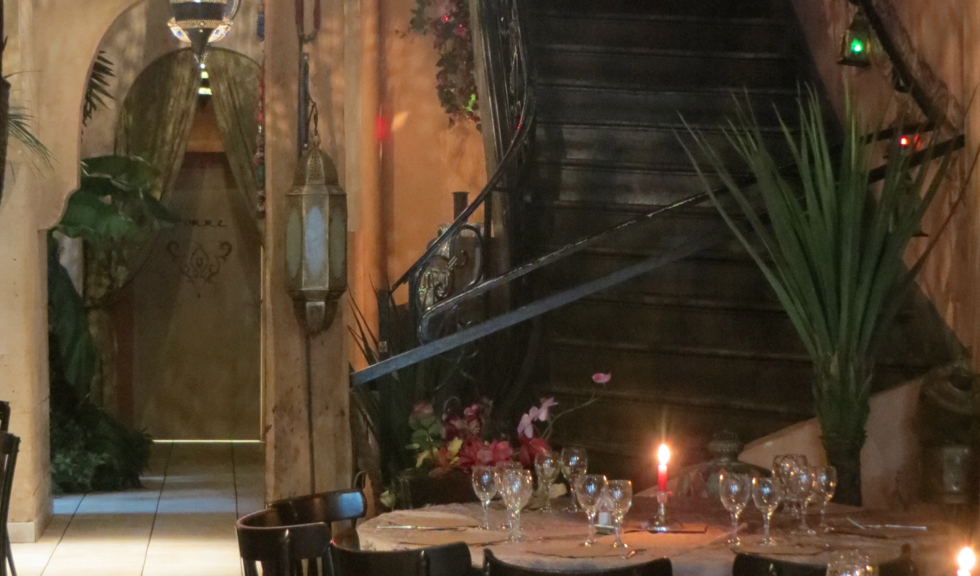 In the company of Kerredine Soltani, Great French songwriter, I discovered an amazing Moroccan restaurant: Riad Nejma 141, rue Saint-Martin 75004 Paris. That´s when I found out that Marocco is only a few footsteps away – that there´s just a door between the two countries. It was literally like walking through the door and arriving in Marrocco! A true treasure!
Article and Pictures by Julie Johansen
Riad Nejma, Amazing Moroccan restaurant
Kerredine Soltani introduced me to this fabulous moroccan restaurant in Paris.
It´s absolutely worth trying the chicken here: It´s amazing…but beware: the dish is close to 100 degrees when served… so don´t stuff it into your mouth right away.
An amazing place: a Moroccan treasury.
While Kerredine Soltani introduced me to Morocco (in Paris), showing that life is about visiting wonderful places and following your dreams… he takes you a tour around the world… so travel along…
… and don´t hesitate starting your own journey at this fabulous Moroccan restaurant in Paris:  Riad Nejma 141, rue Saint-Martin 75004 Paris