Personalized biscuits – the perfect gift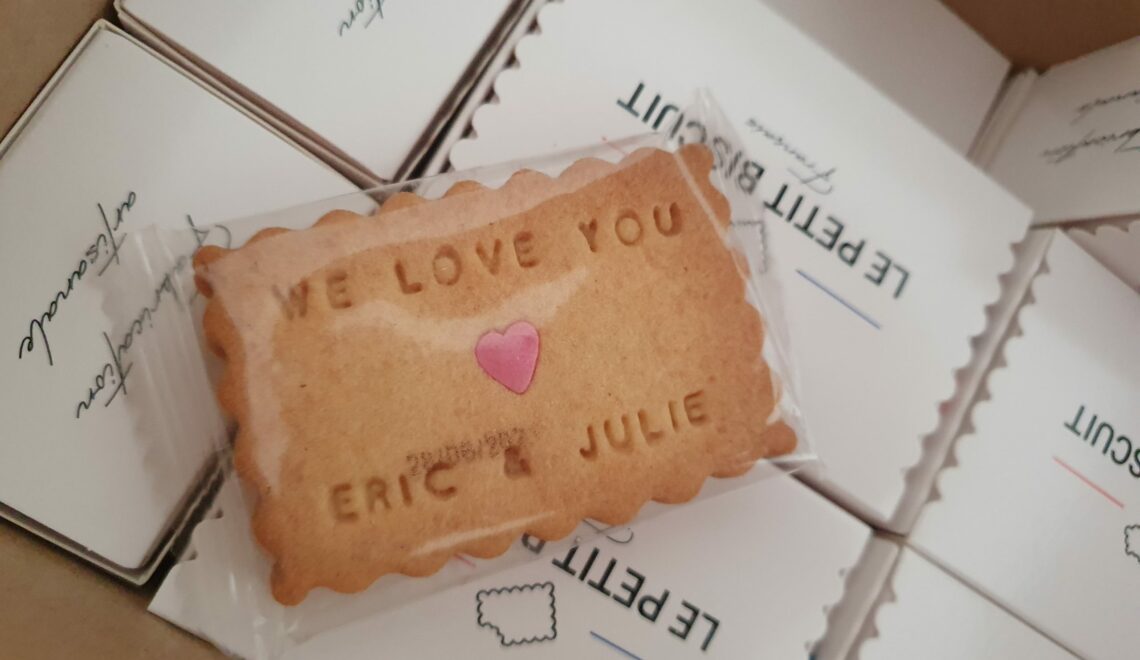 No matter the occation, personalized biscuits are always an amazing idea as gifts for the guests. I chose 'Le petit biscuit français' biscuits for my wedding because I absolutely loved their quality and concept. Discover them here.'Le Petit biscuit français' is more than just a simpel biscuit. It is an artisanal biscuit factory that makes personalized biscuits. They use 100% French ingredients to minimize the environmental impact.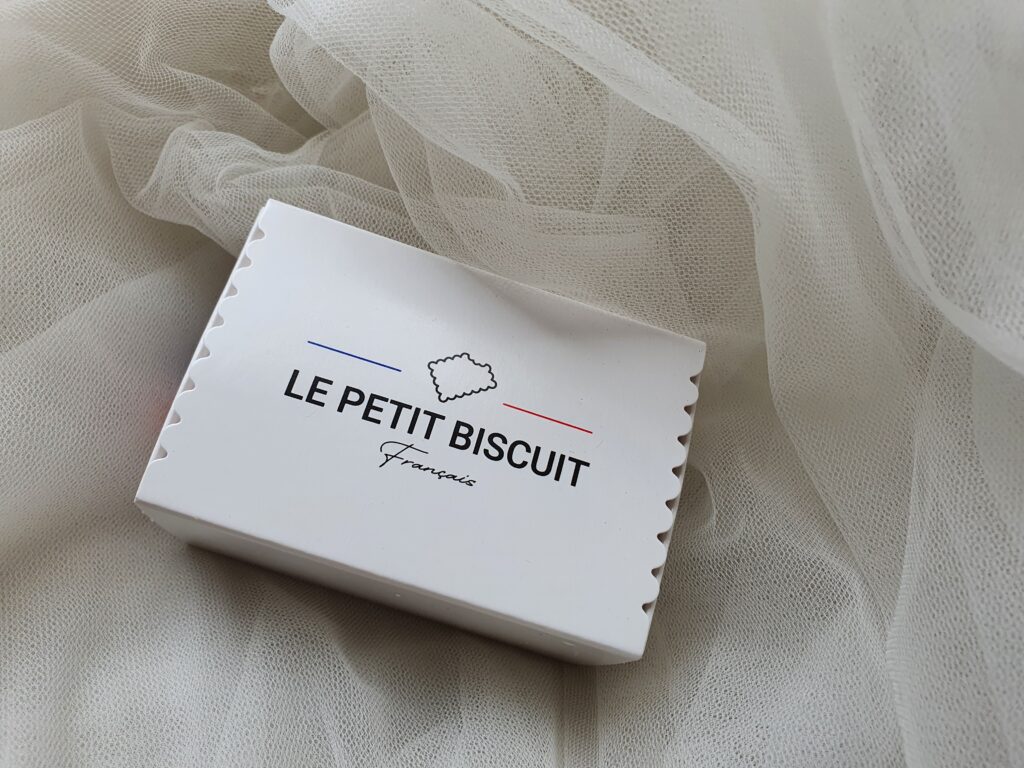 Everything is done to guarantee and convey values ​​of ethics, know-how and respect for the planet!
When you order at 'Le Petit biscuit français' you trust Aurélie and her team who create each cake by hand in their Bordeaux workshop.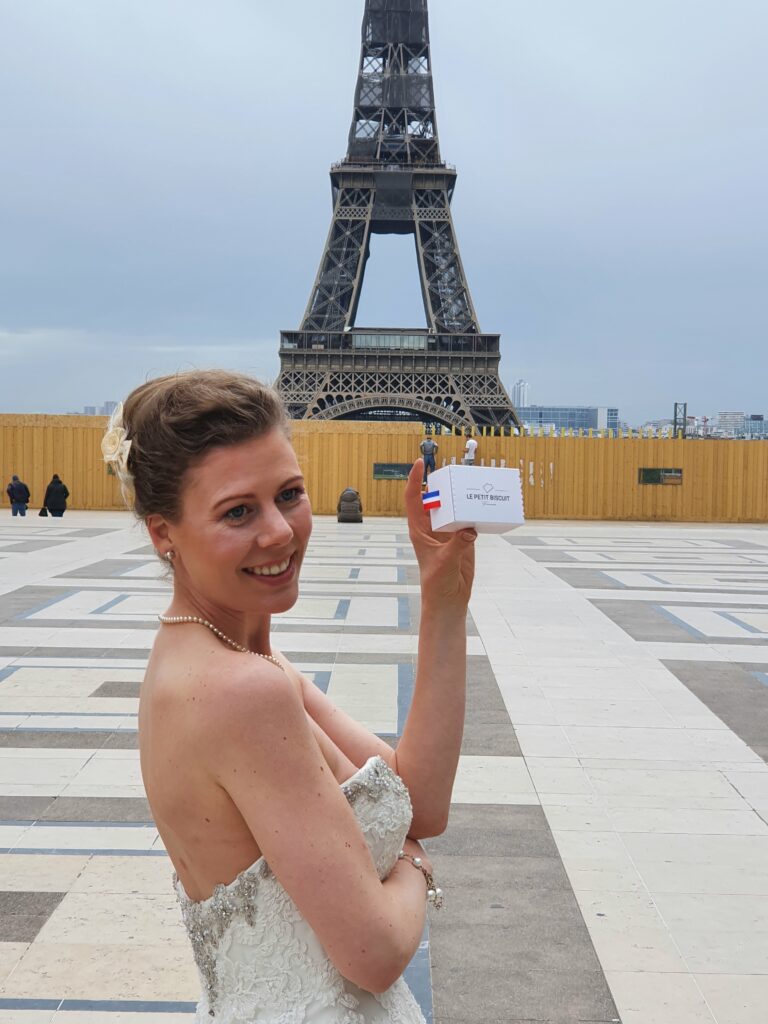 I loved everything about these small biscuits; the boxes, the flavors and the fact that I could personalize them with a message for the guests. The perfect gift for the guests.
But besides being beautiful these biscuits are of an amazing quality.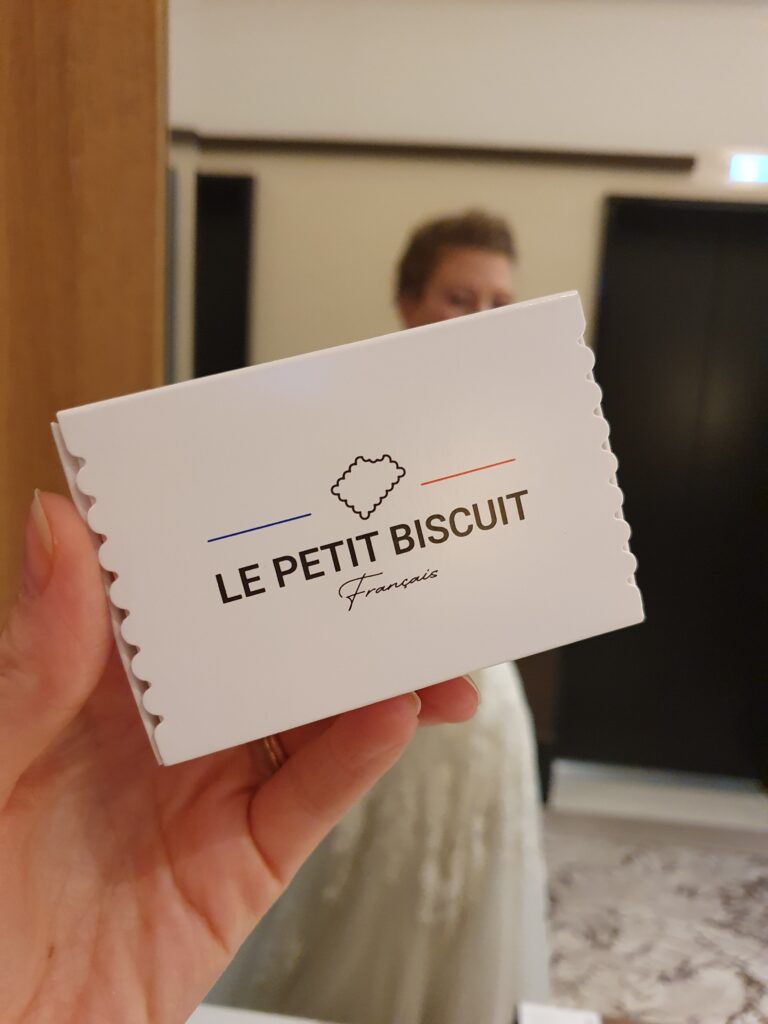 The butter used for them comes from local farmers. It is labeled 'Bleu Blanc Cœur'. This certification means that the butter is rich in natural omega3s, but above all, that the cows are well treated and have a natural diet.
Also the pastry flour is of a high quality and with a red label or sustainable culture.
Finally, Poitou Charente farmers provide them with eggs. Their hens are raised in the open air, and fed without GMOs or anti-biotics.
I really love that it's quality all the way through! A great luxury nowadays.
Even the packaging is 100% French and recyclable.
The small boxes are made of French paper from sustainably managed forests.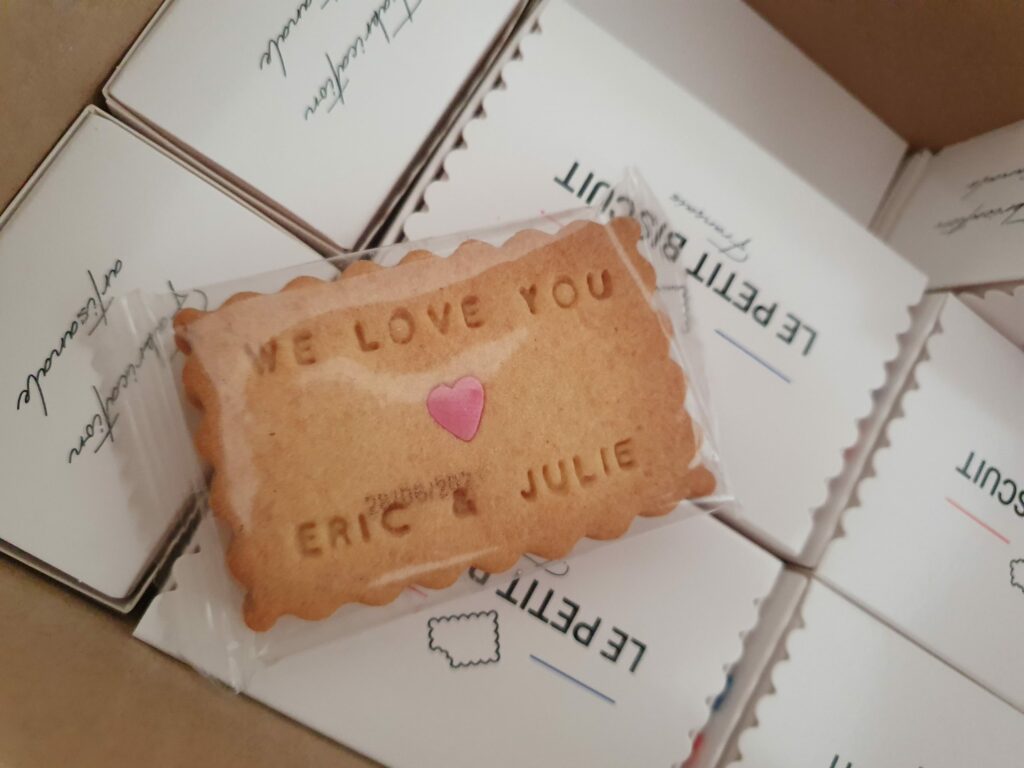 And to avoid pollutants as much as possible, they even use vegetable ink, which is much better for the environment.
I think it is both amazing and impressive. I really recommend you try them for your next party!