Les Jardins d´épicure, A gastronomic restaurant in Paradise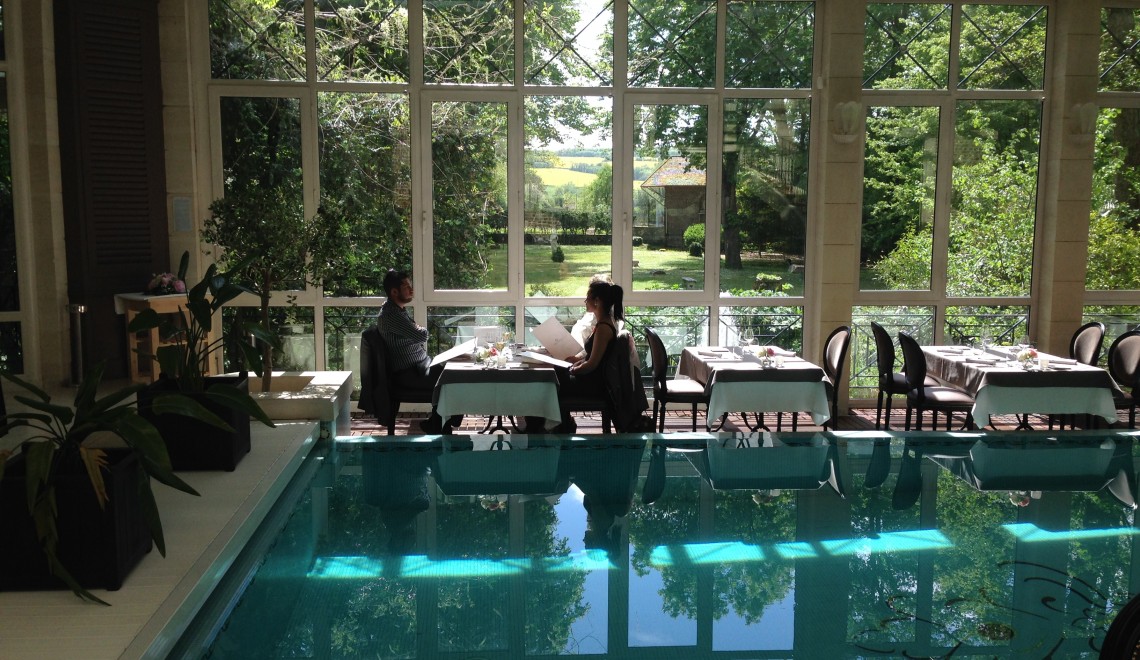 One hours drive from Paris you´ll find this amazing spot, Les Jardins d´épicure: A castle, a hotel, a gastronomic restaurant, an adventure de luxe that you´ll never forget – welcome to this piece of heaven. I lost my heart to it this weekend!
Article and Pictures by Julie Johansen
Driving through a divers landscape, through charming villages who has been left with the untouched french charm…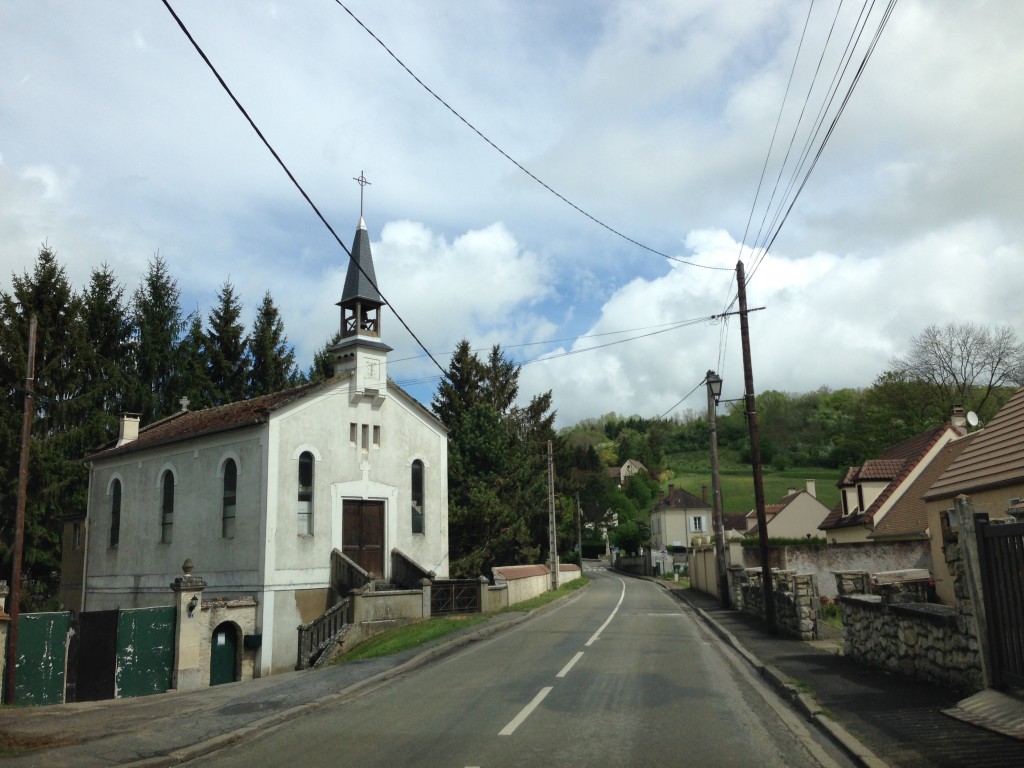 …to reach the 1 starred Michelin restaurant and hotel: Les Jardin d´épicure.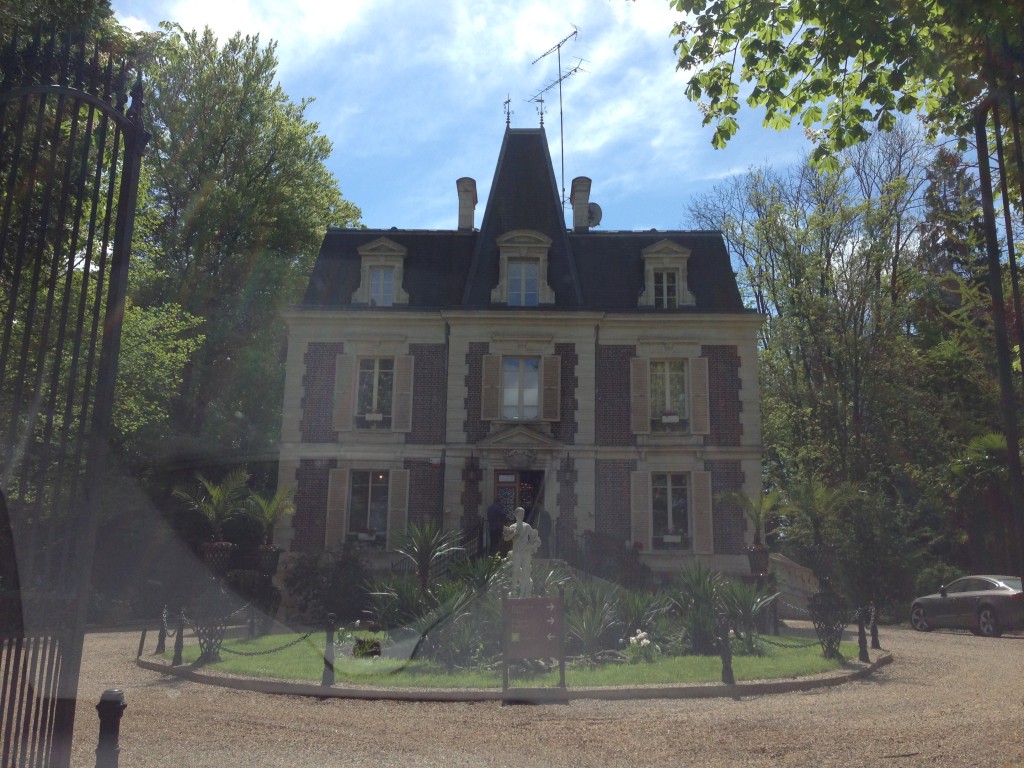 This magnificent house was built in 1850 by the general of the empire "Guillaume, Jean – Marie Edouard of Bourjolly Sermaise" (1793 -1871 ) – A grand officer of the legion of honor.
In 1939 to 1945 it was the seat of the headquarters… and in 2000 the new owners endeavored to reconstruct the whole area, to rehabilitate the various buildings and restore their original appearance. The glass terrace and pool was build and raised with respect of the materials and architecture of the General.
Today it´s owned by Mary & Alex Dupuy, who aim of preserving and maintaining the property…

While I was dining next to the pool… the whistling sound of running water created a perfect harmony of joy and piece… and the view to the piano in the end of the pool evoked my imagination… even without the music, I could still hear it and feel the atmosphere of it. The piece surrounded me…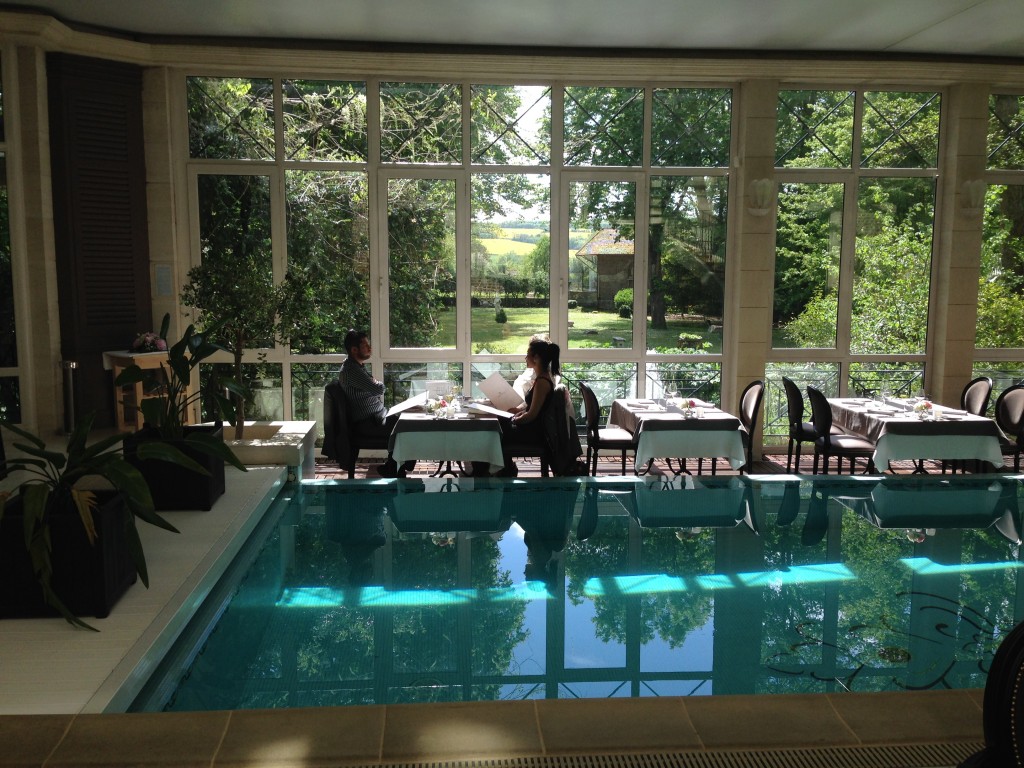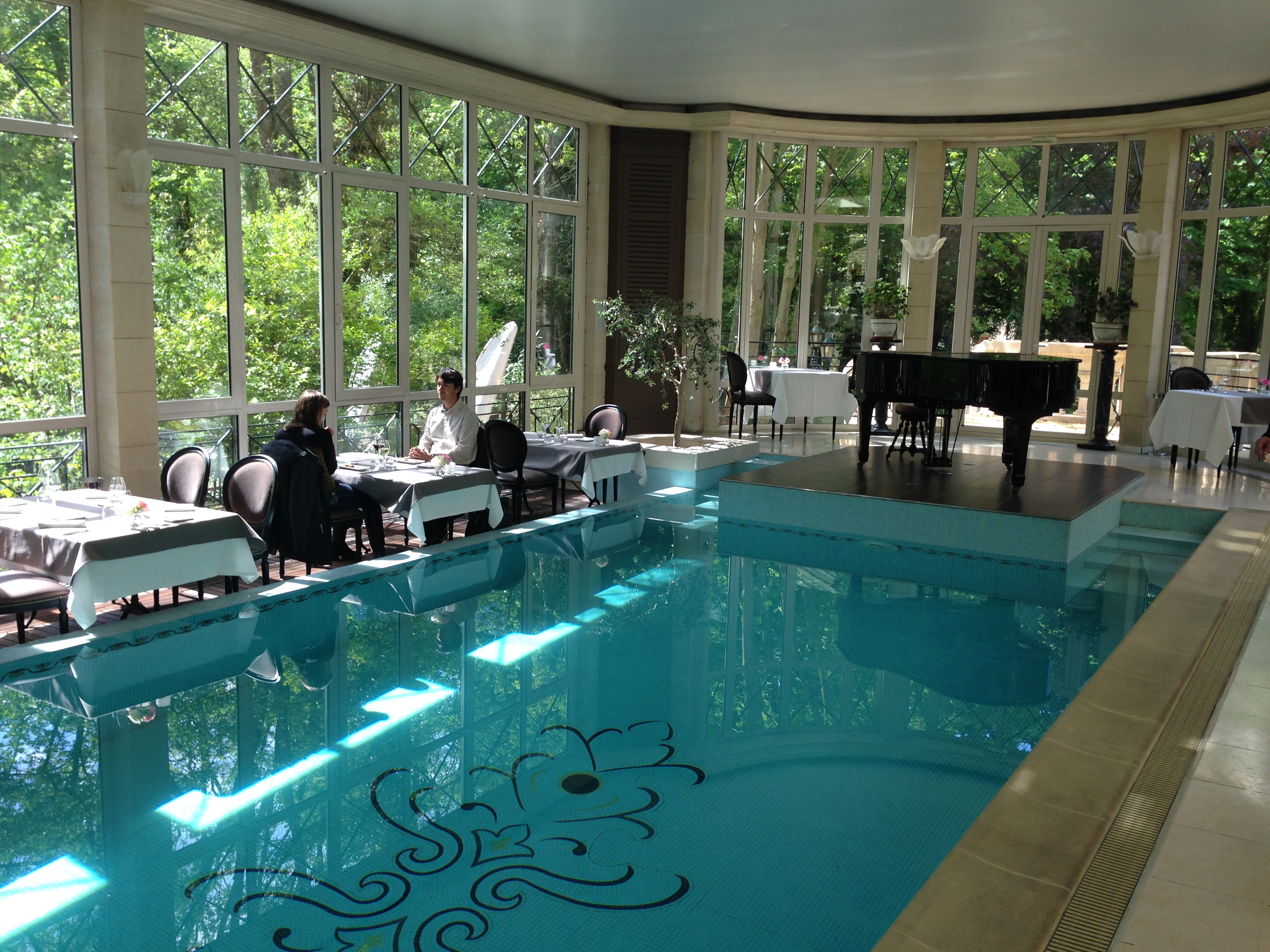 The reflection of the construction in the water created a new dimension that made the architecture appear even more aesthetic and impressive…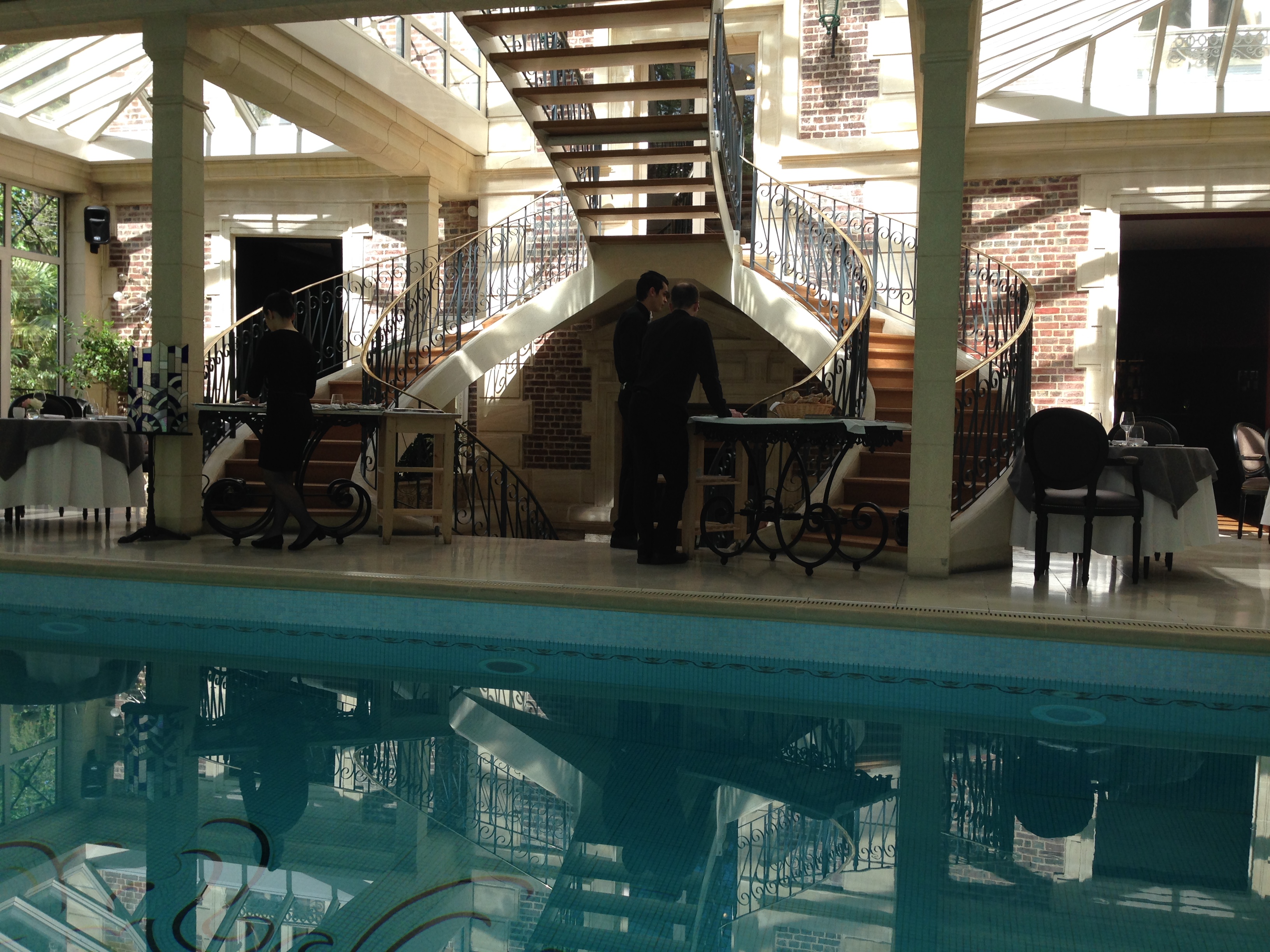 I admired the amazing interior design and pieceful surroundings.
Then the "Menu Decouverte" was served: A discovery menu prepared by the Michelin chef Aymeric HENON, who has been working with Alain Montigny, "Le Meilleur Ouvrier de France 2004".
In 2005, he was appointed Deputy Chef de Cuisine at Jardin d´épicure, and in 2008 the restaurant obtained its Michelin star.
I definitely understand why. I would have given him two!
The Gastronomic Restaurant is open from Tuesday evening to Sunday noon: 12h-14h and 19h-21:30.
I started with a Kir Royal – sparkling bobbles – a perfect accompany to the "amuse bouche" consisting of: Fois Gras, Choux farcé with salmon cream and a toast with sardine.
And while the flavors stimulated my taste-experience, I realized that I found myself in the heart of paradise, and as the name "Les jardins d´épicure" subscribes: A garden for life-lovers! A place for those who love spoiling themselves with the best of life.
And as a fulfilled promise the magnificent garden unfolded just outside the window..A paradise.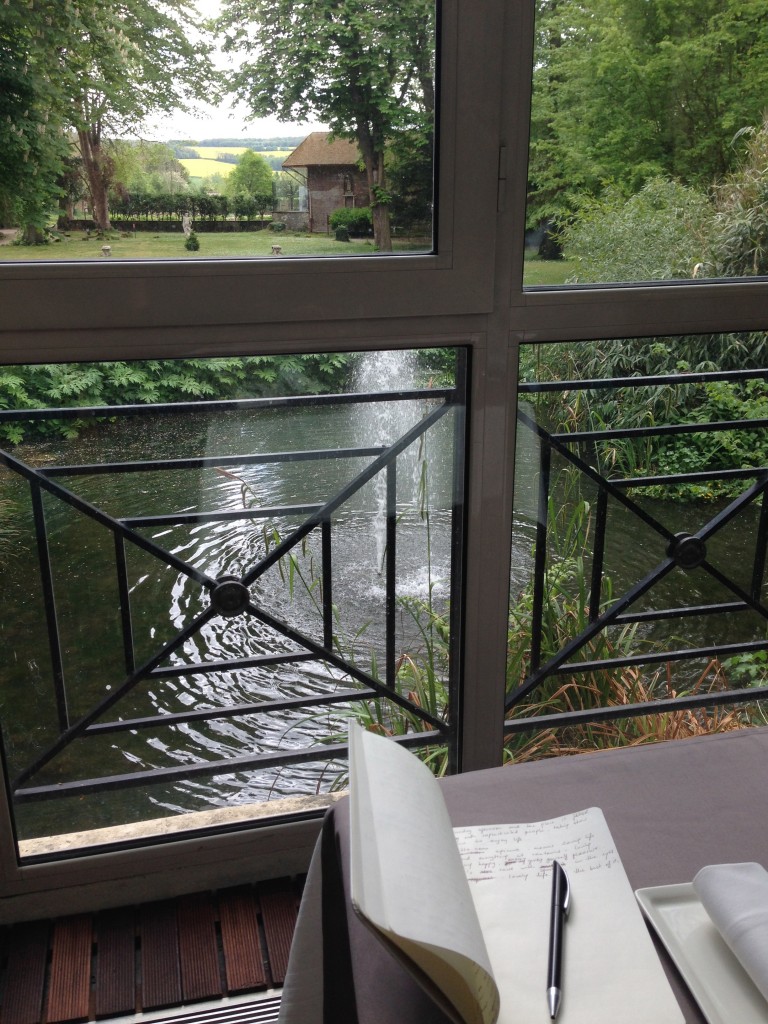 Only shortly interrupted by a new flavor: Duck served on a delicious creme of asparagus.
…melting on the tung like butter… accompanied with a glass of white wine: Vin blanc du Luberon from Marrenon.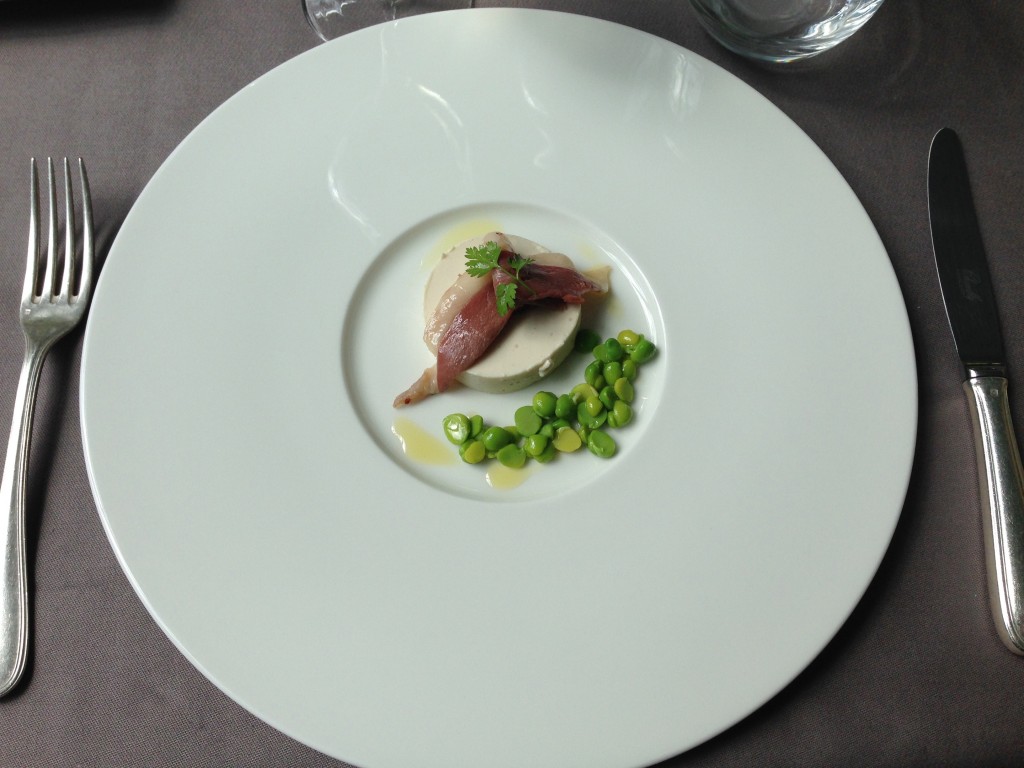 And then, small slices of fresh fish marinated in ginger and prepared with hazelnut oil and beterave finely cut into strips and presented in bundles. Very refined and well-presented.
And as main course we tasted a delicious piece of fish prepared with a slice of bacon, tomato and asparagus.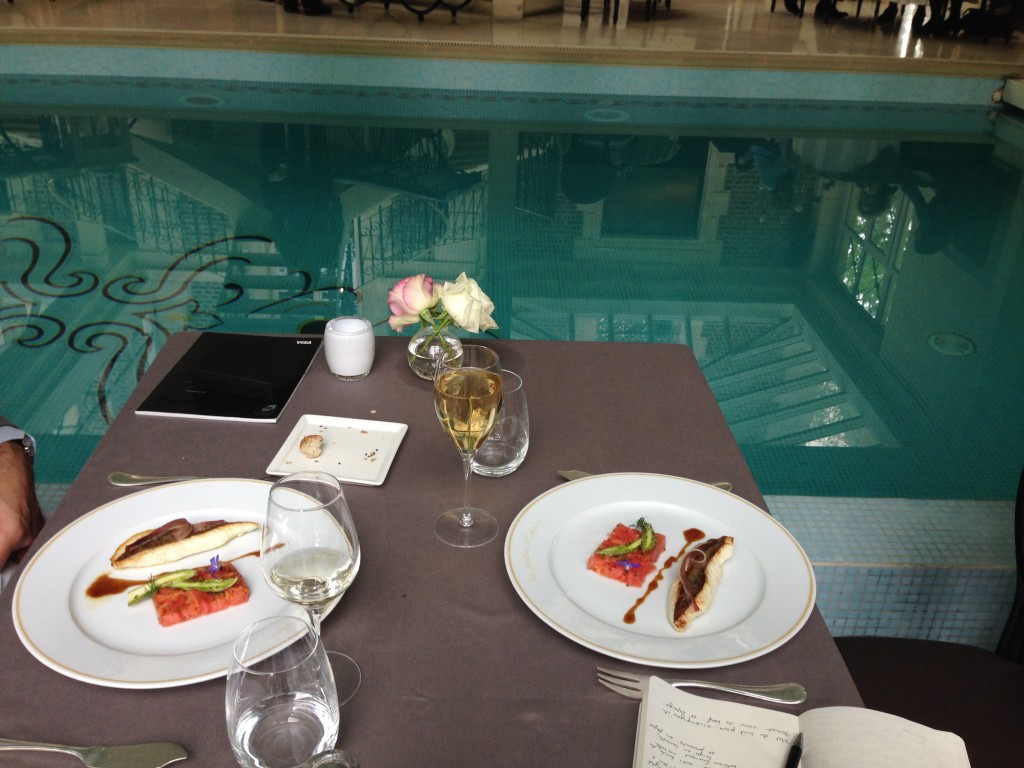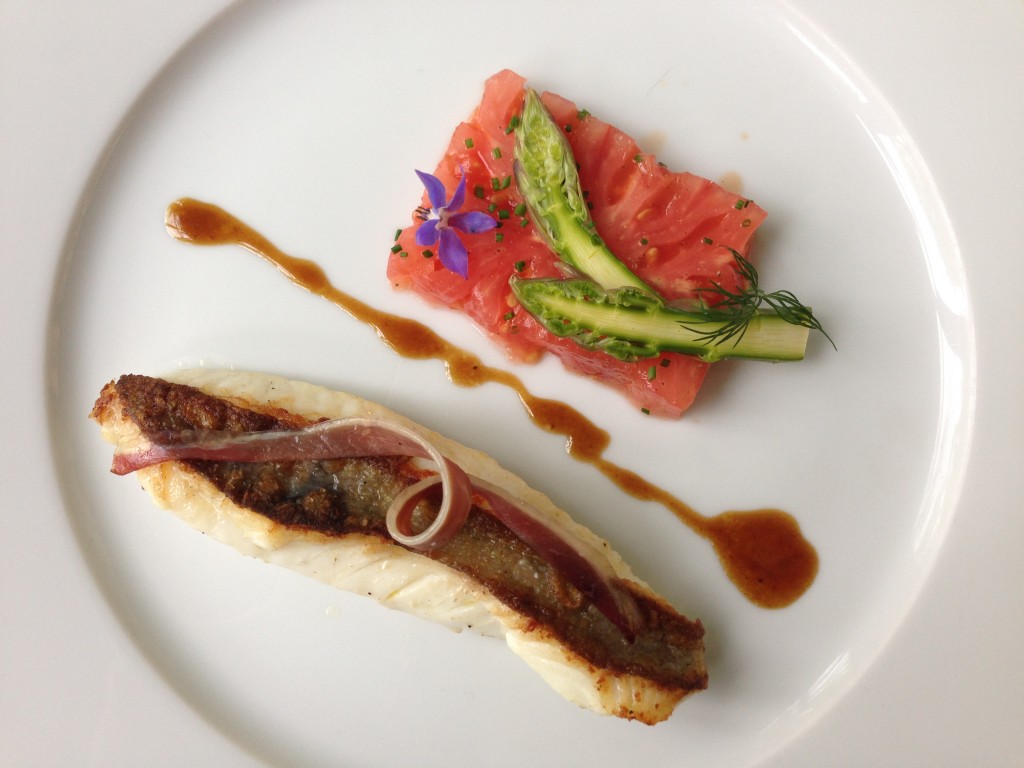 A time capsule…an oase….like a beautiful painting that had been brought to life!
Idyllic, romantic, fantastic… the 3 words that appeared in my mind…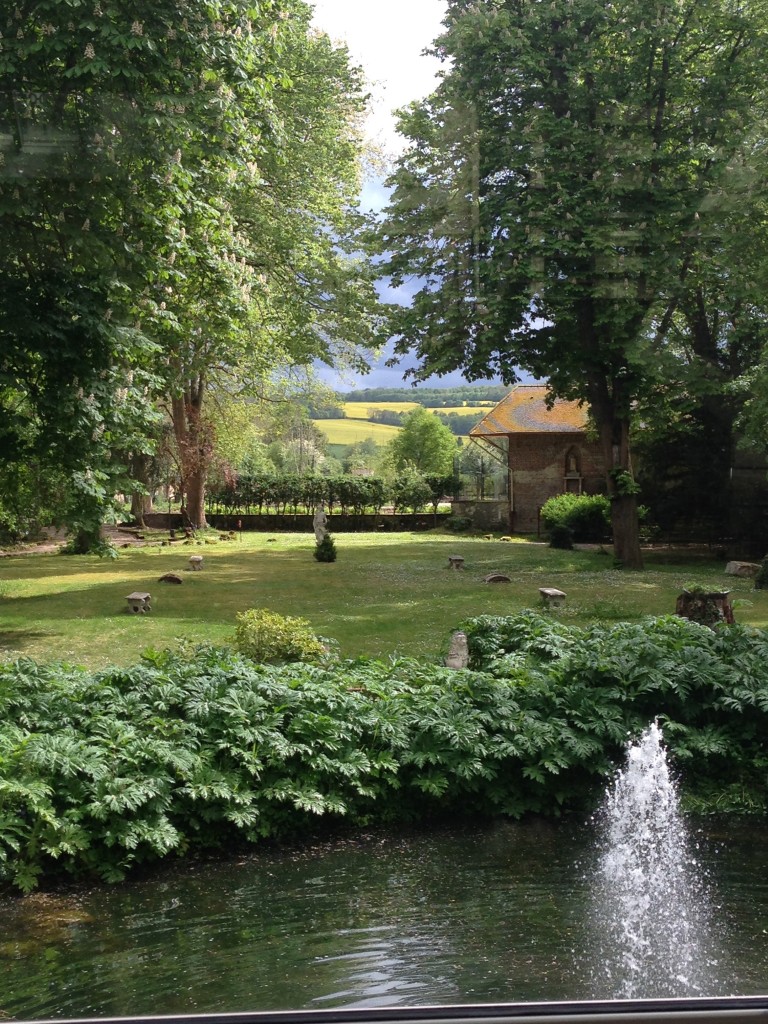 Then a roasted lamp with mushroom was served… a well-presented meal that made me think about luxury and what makes the difference between one and two michelin stars?
Luxury is all in the refinement: In the presentation, the attitude of the servants, the quality of the products (the freshness and rareness), the chef´s artistic skills… it ends up expressing something beautiful, an art that goes beyond the product itself… it takes your senses on a travel…and transport you, like music, to a place where you forget about time…it plays with your emotions and thoughts..it absorbs you…it´s so fragile and magical at the same time: the palette of the finesse so large that it becomes difficult to describe…yet that´s how I would describe a gastronomic experience.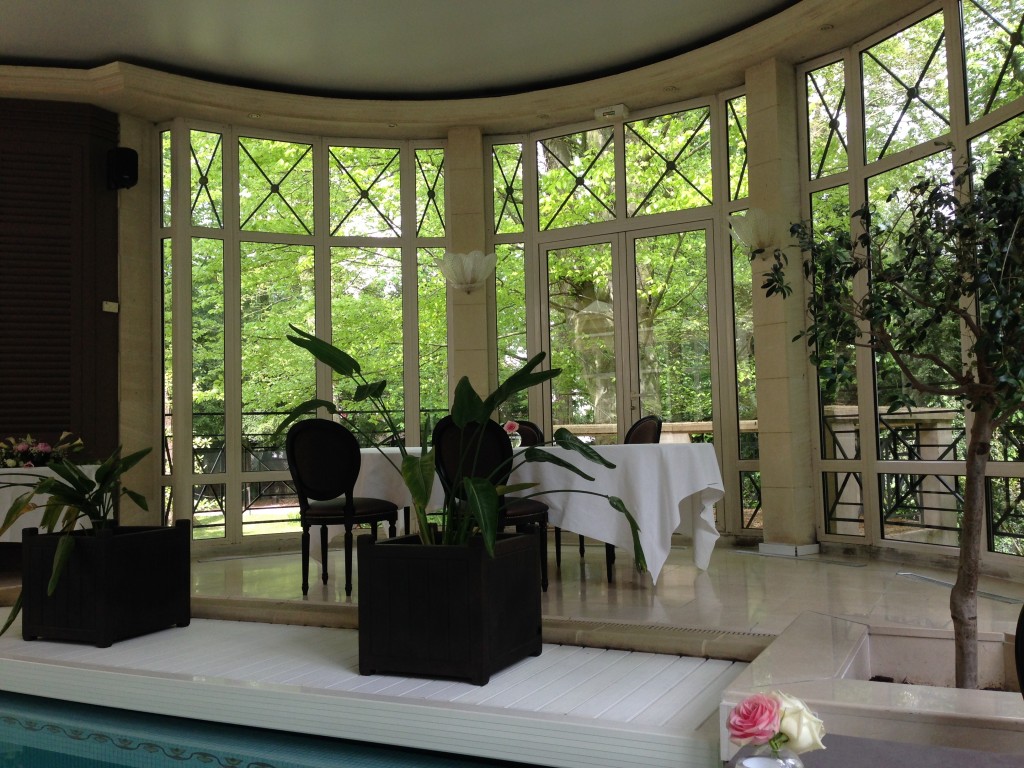 The dessert was simply amazing: Strawberry, vanilla and menthe…in a perfect combination.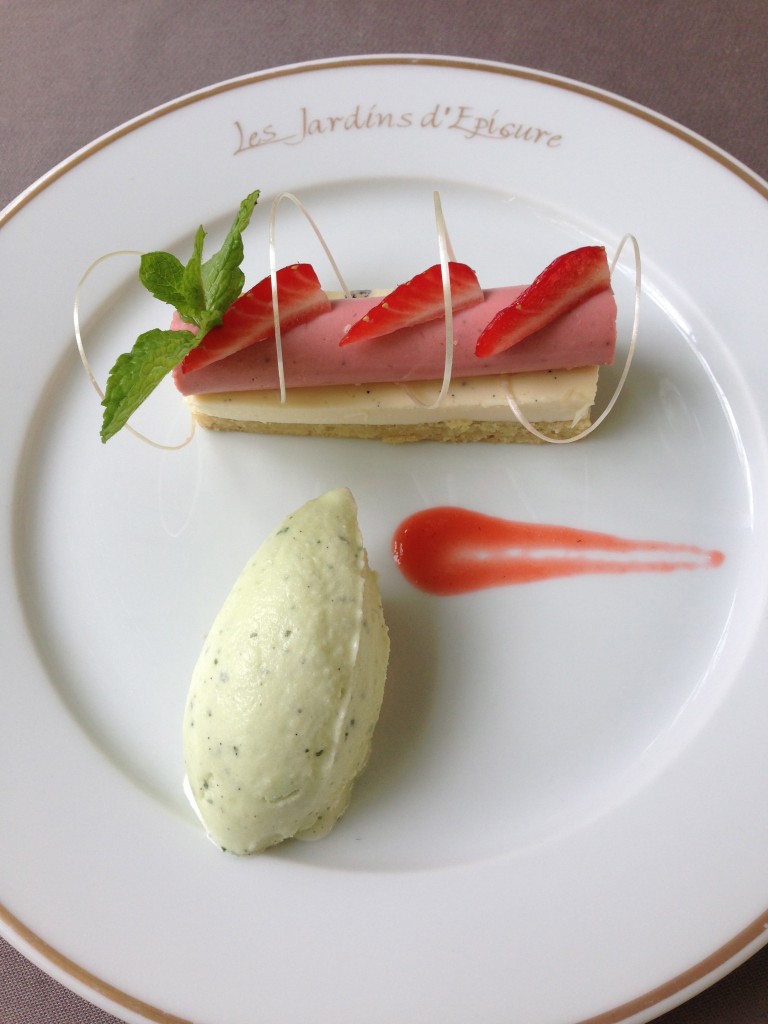 After diner I met the amazing chef Aymeric and the owner of the property Alex. We had a short chat about luxury…where they expressed that luxury to them included: excellence, great service and quality…
I had a short tour around the hotel – and discovered the terrace on the first floor: The ideal place for cocktail gatherings, weddings or other celebration-parties! Everything is being taken care of by Alex… I could not think of a better place to arrange this than here! Even french movies has been filmed here…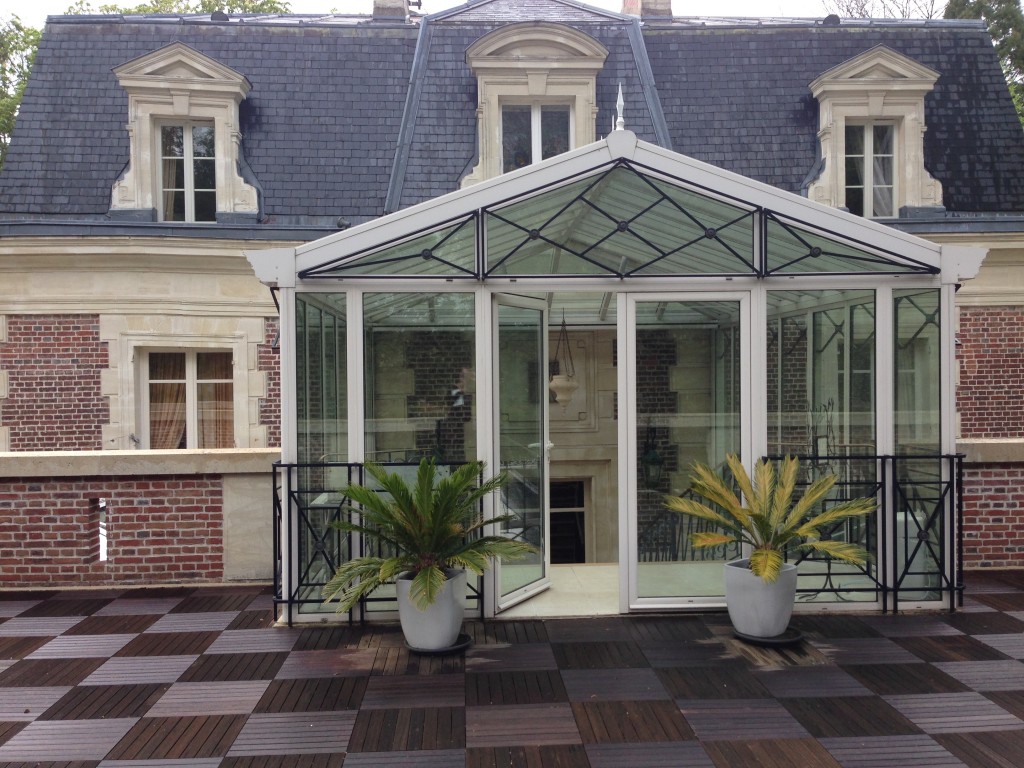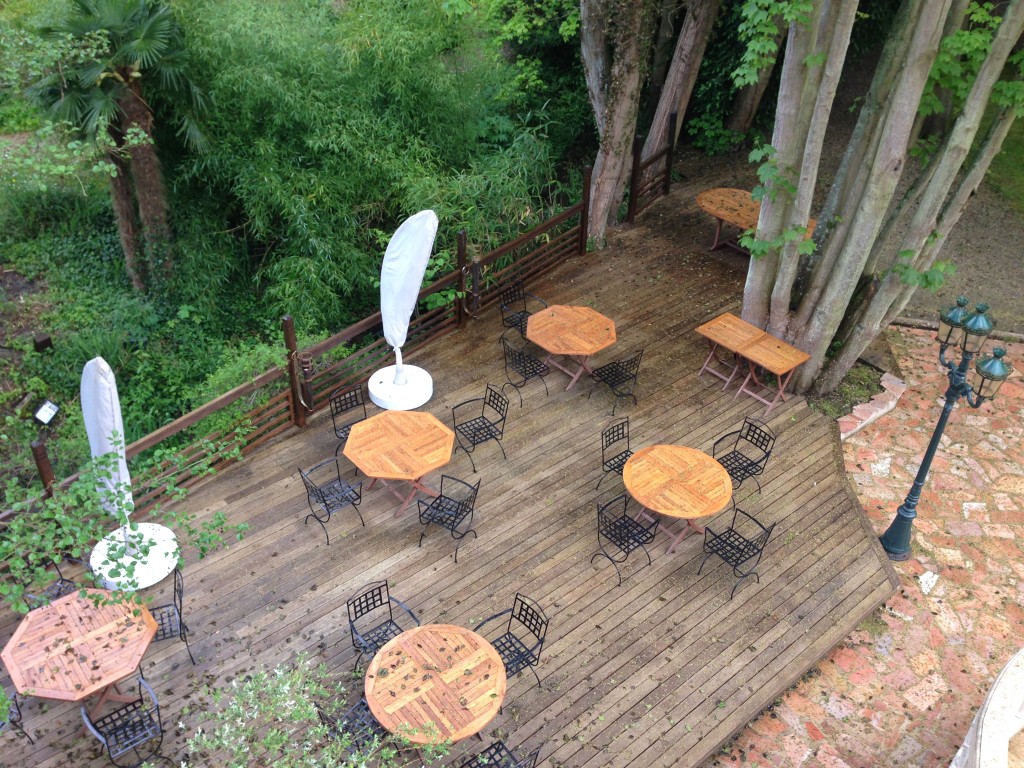 And just two steps away, on the other side of the river you´ll find the authentic hotel-rooms…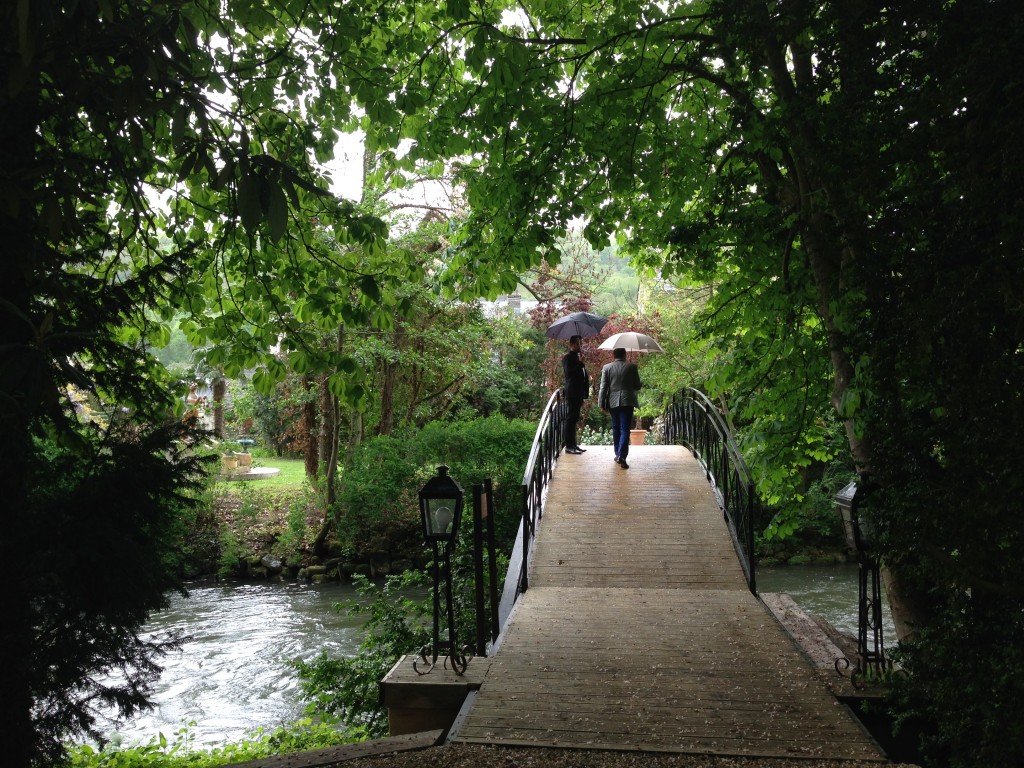 In "La Villa Florentine" – the great stone house – probably the oldest house in Bray et Lû. Dating back to about 1650 where it belonged to the family Brossard: gentlemen, glassmakers and suppliers of royal courts, a descendant of Charles of France, Count of Valois.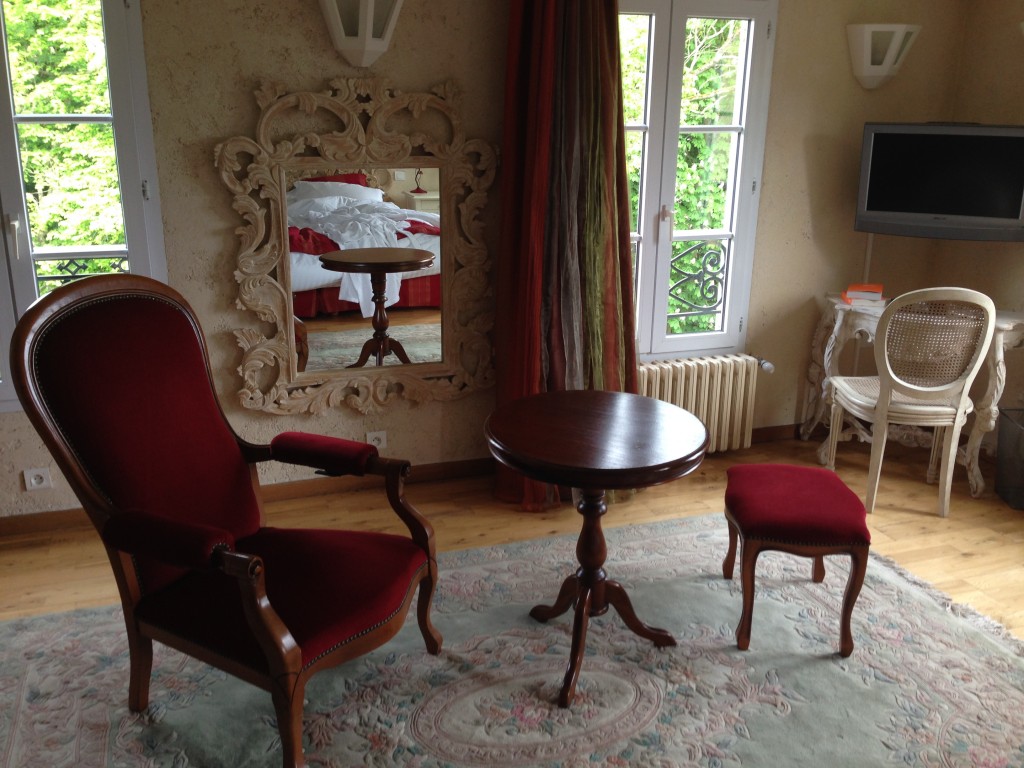 There are 18 rooms available… some of them on the opposite site of the castle…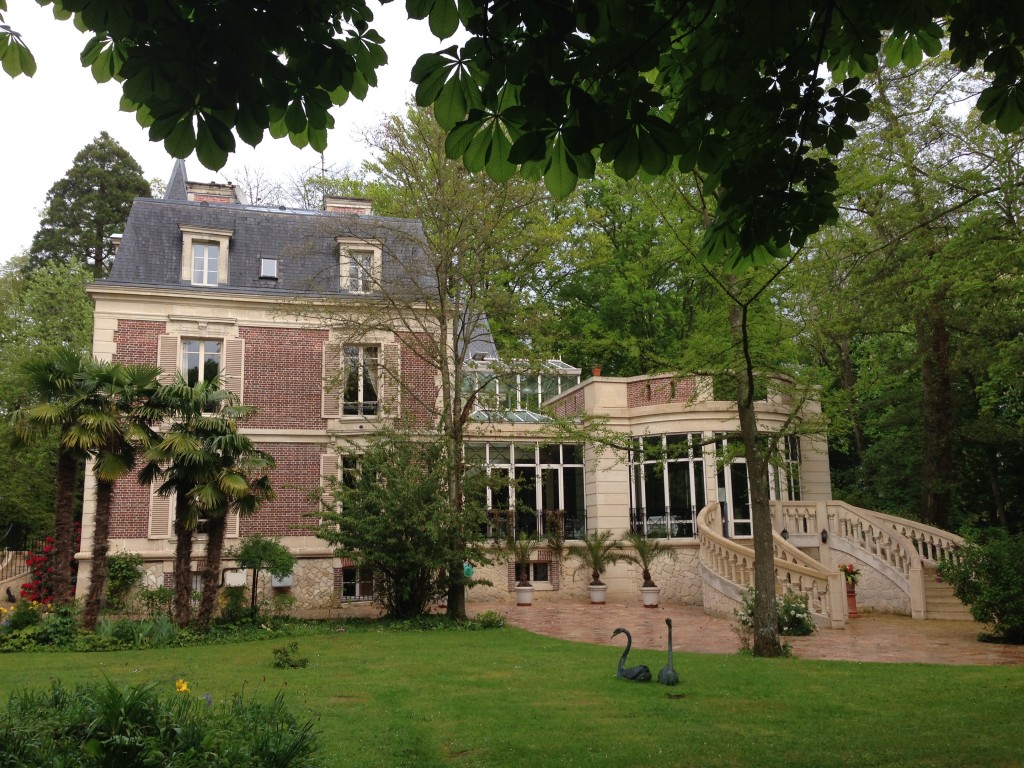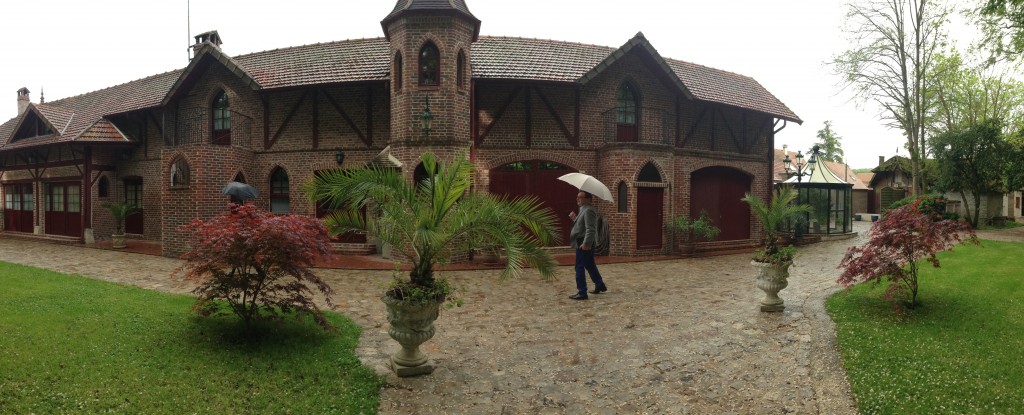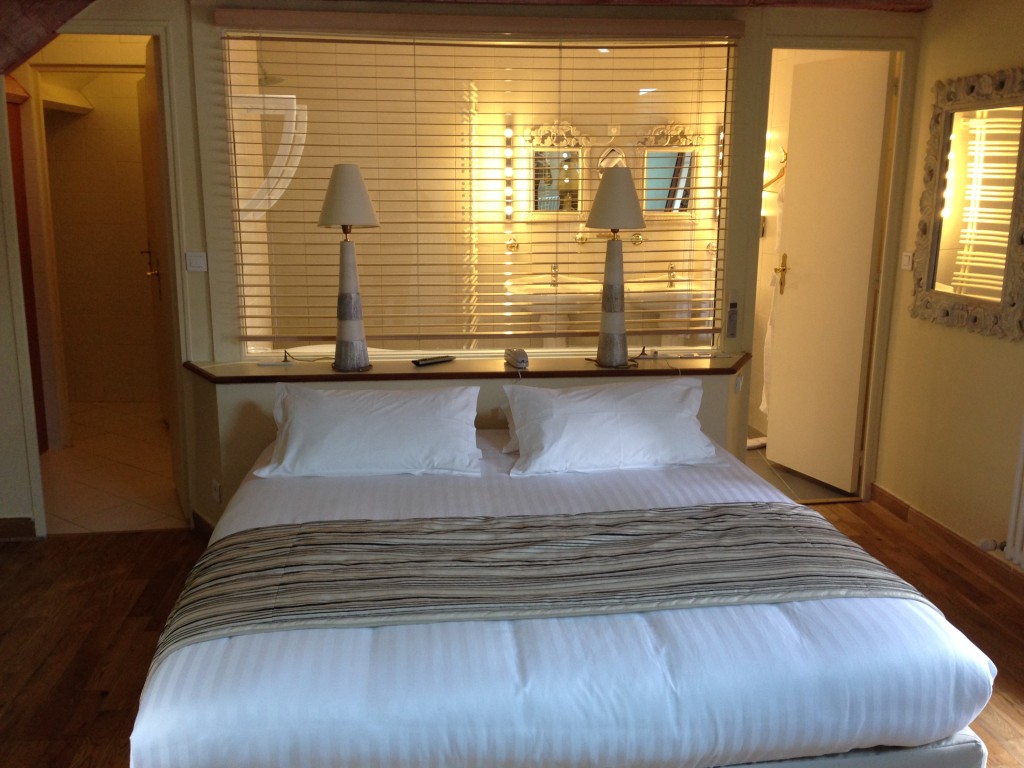 I lost my heart to this place… a perfect weekend stay…where you can be picked up by limousine, escape into paradise for a couple of days, where champagne and michelin starred dinners will be waiting for you… eventually combined with a tour to Monet´s garden, which is not far! For more info visit Les Jardins d´épicures site.
16 Grande Rue, 95710 Bray-et-Lû.