Château d'Esclimont – A romantic weekend getaway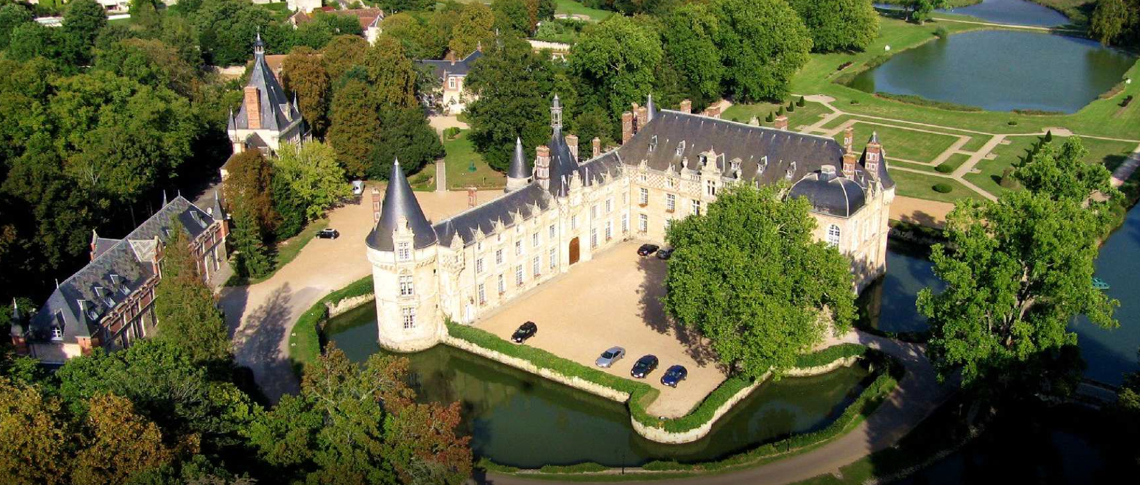 Only one hours drive from Paris, at the heart of the beautiful Rambouillet forest area, you´ll find the magnificent Château d'Esclimont. A perfect place for a weekend getaway in peaceful surroundings. Discover it with me here…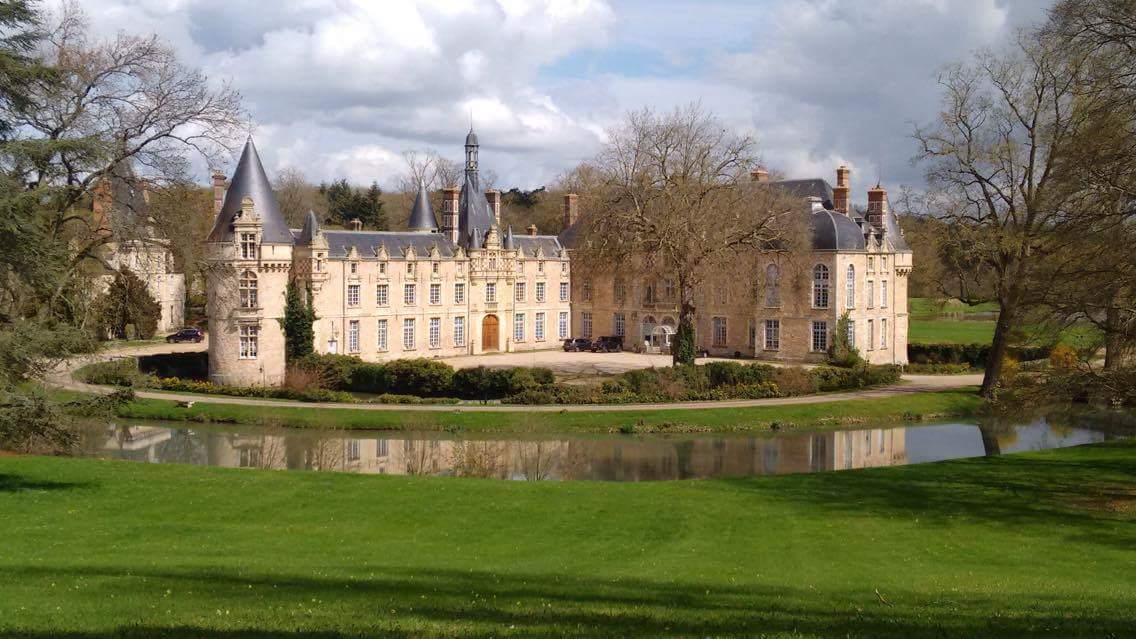 If you are crazy about romance, nature and fairytale-like castles, I´m sure you are gonna appreciate the Château d'Esclimont. From the moment you step out the car you will hear the birds sing and see the majestic castle unfold in front of your eyes…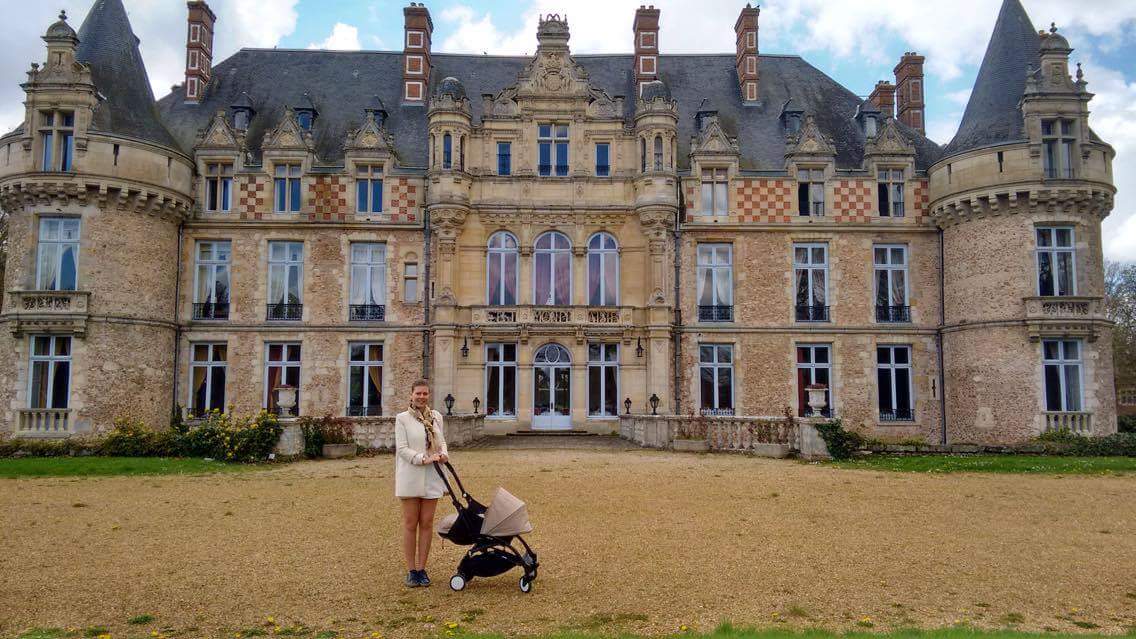 The entrance is nothing less than royal…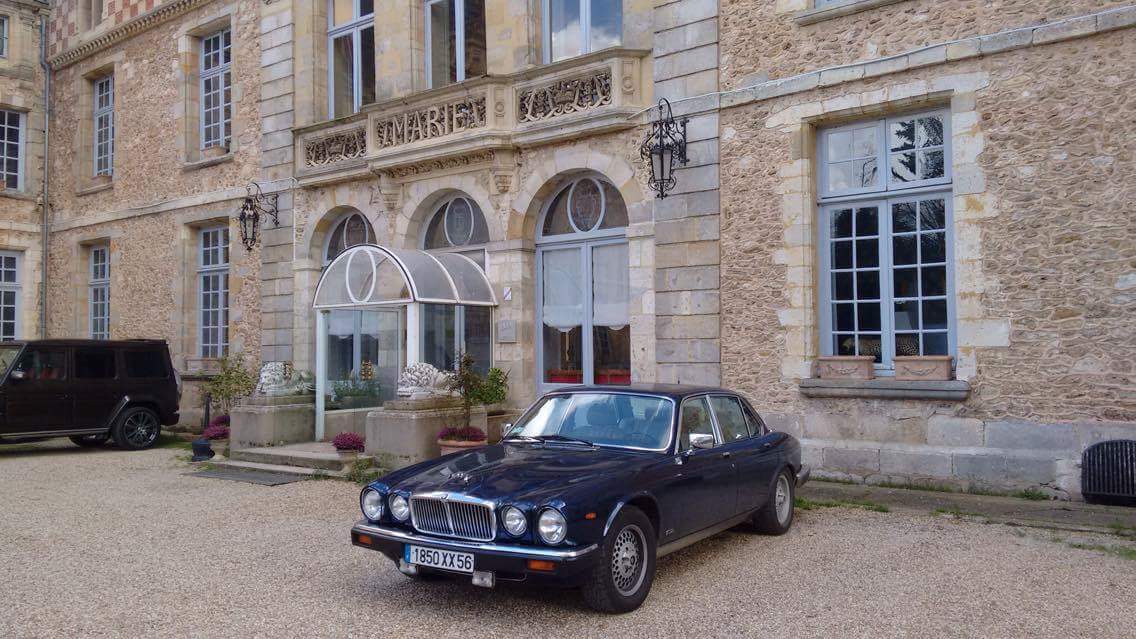 …and for a while you can forget about Paris and its city noise…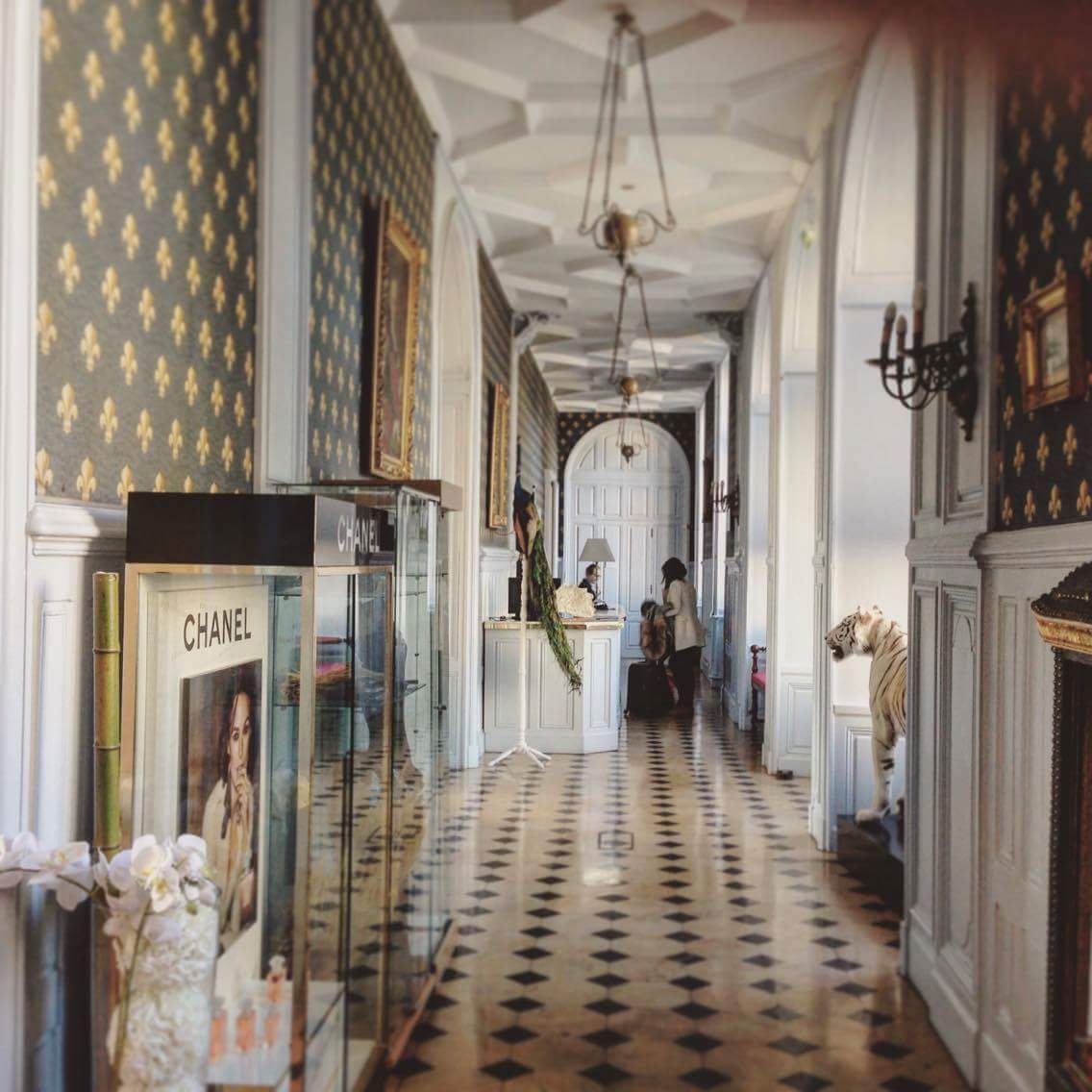 Step into one of their amazing rooms and feel like a queen for a night…that´s at least what I did…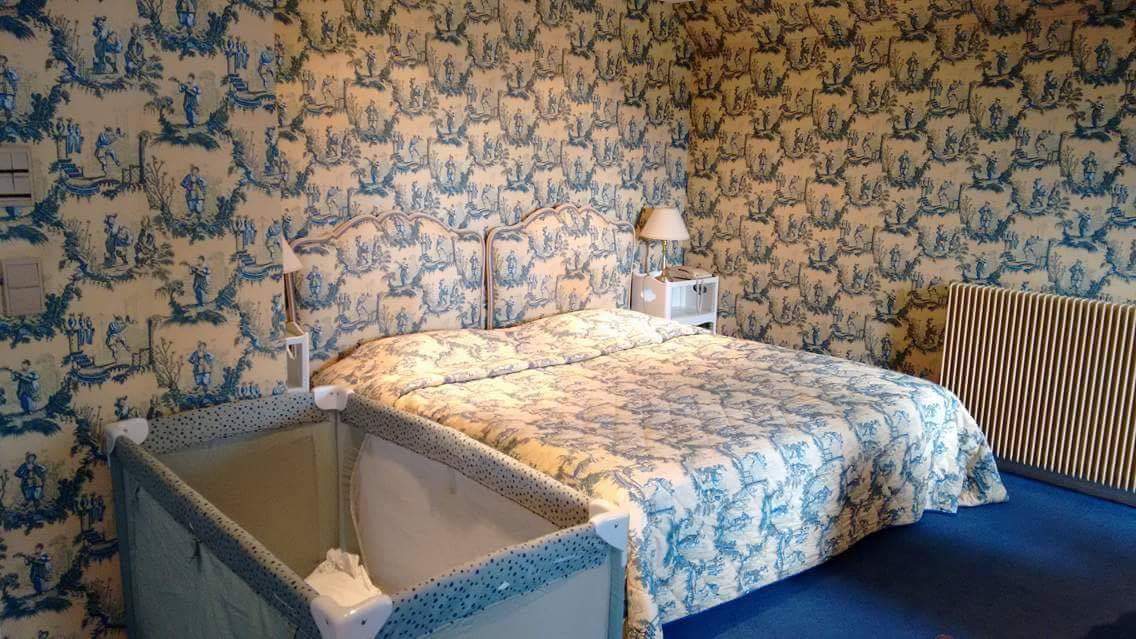 When stepping into the Château d´Esclimont´s elegant Restaurant you can admired the French style garden and its pond just outside the window…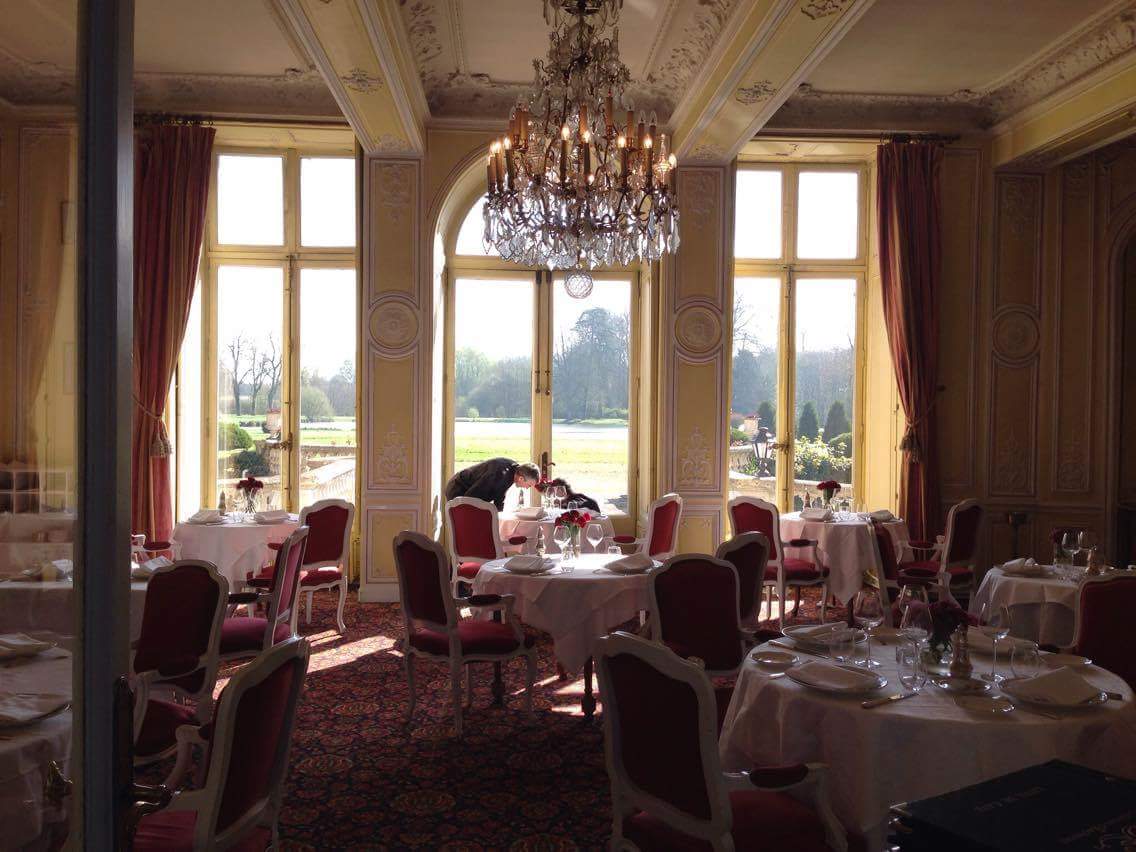 I went directly into one of their three lounges to enjoy a class of champagne while looking out at the beautiful park… A great moment of conviviality and relaxation.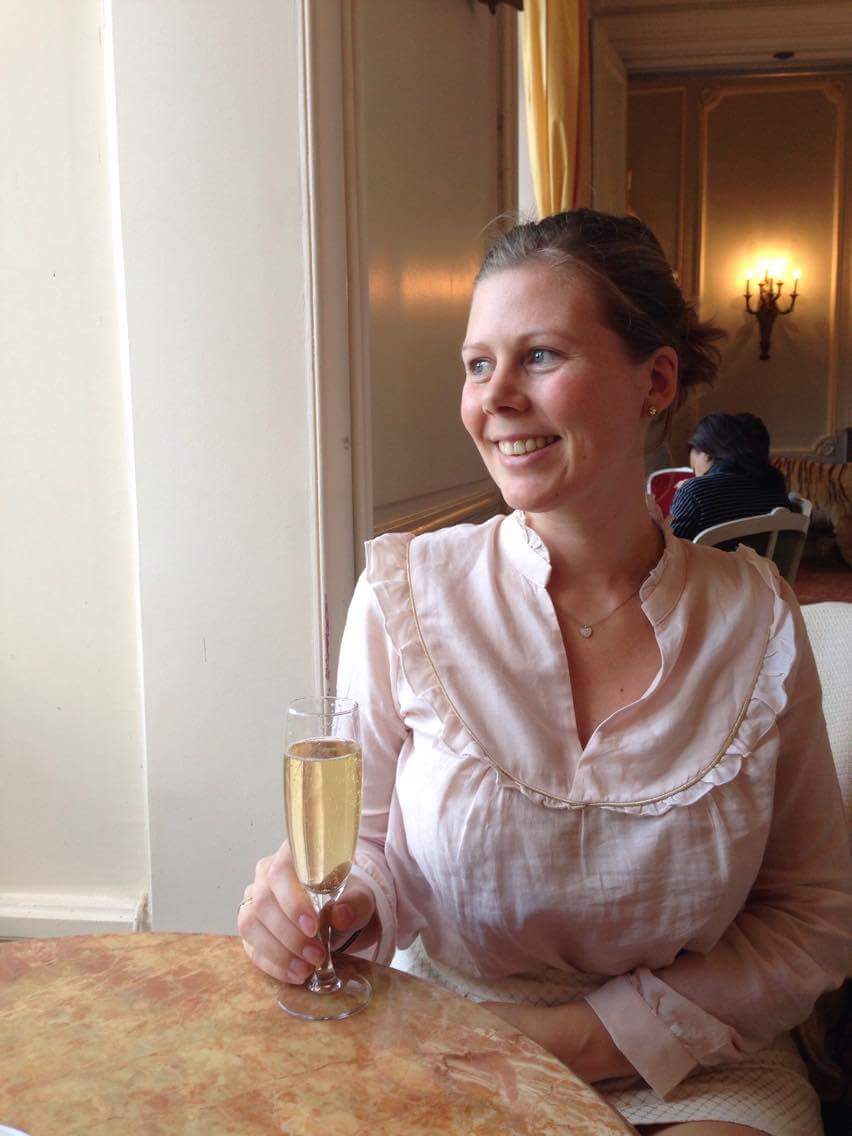 The sun was shining… so why not crab this perfect moment as an opportunity to go explore the beautiful wood behind the castle. It was nice to breathe in the fresh air and enjoy the peaceful surroundings.
When the darkness fell it was time to go back and settle down in the amazing restaurant…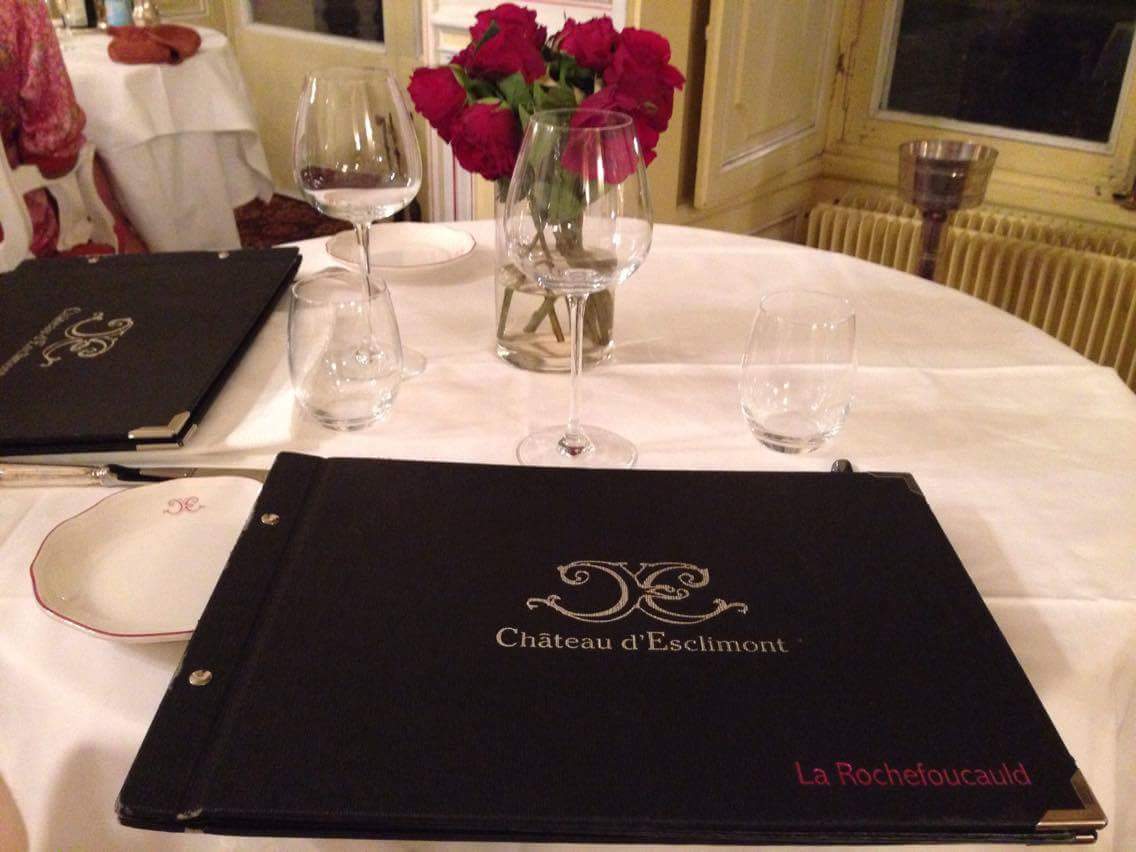 Here I chose the "Elegance menu"…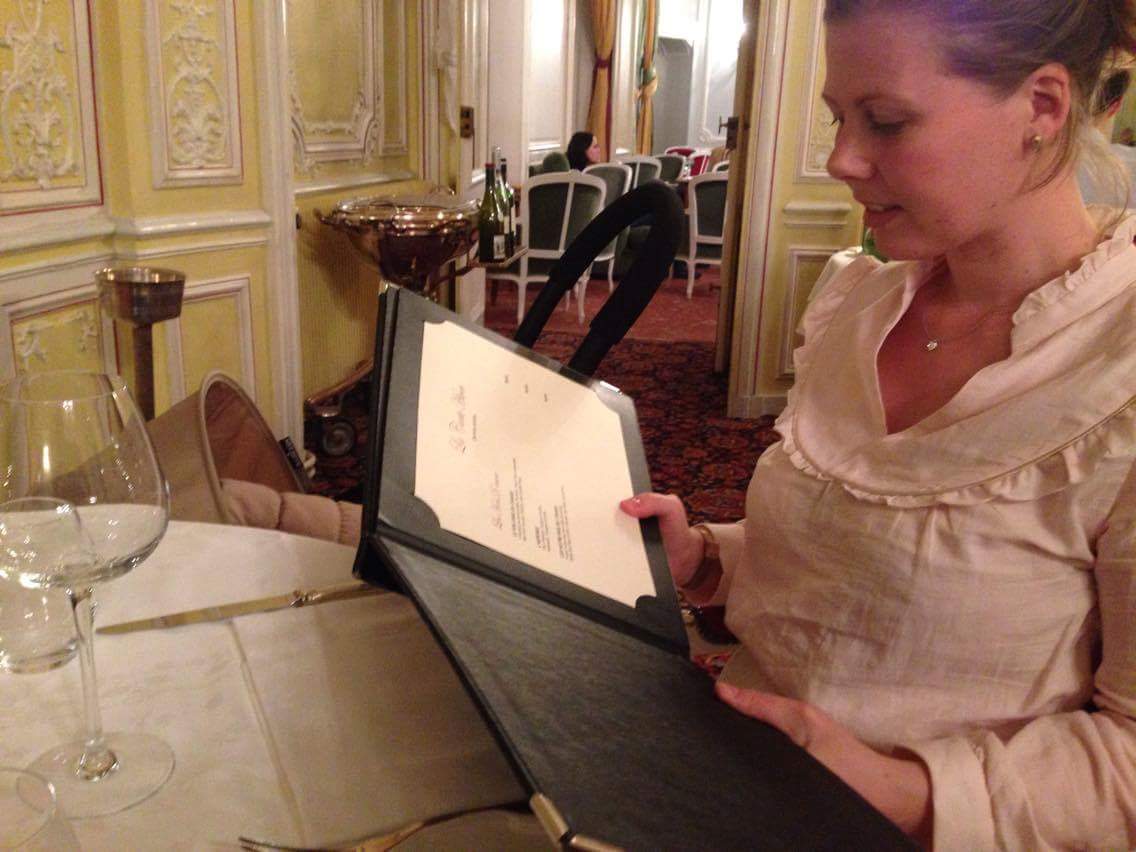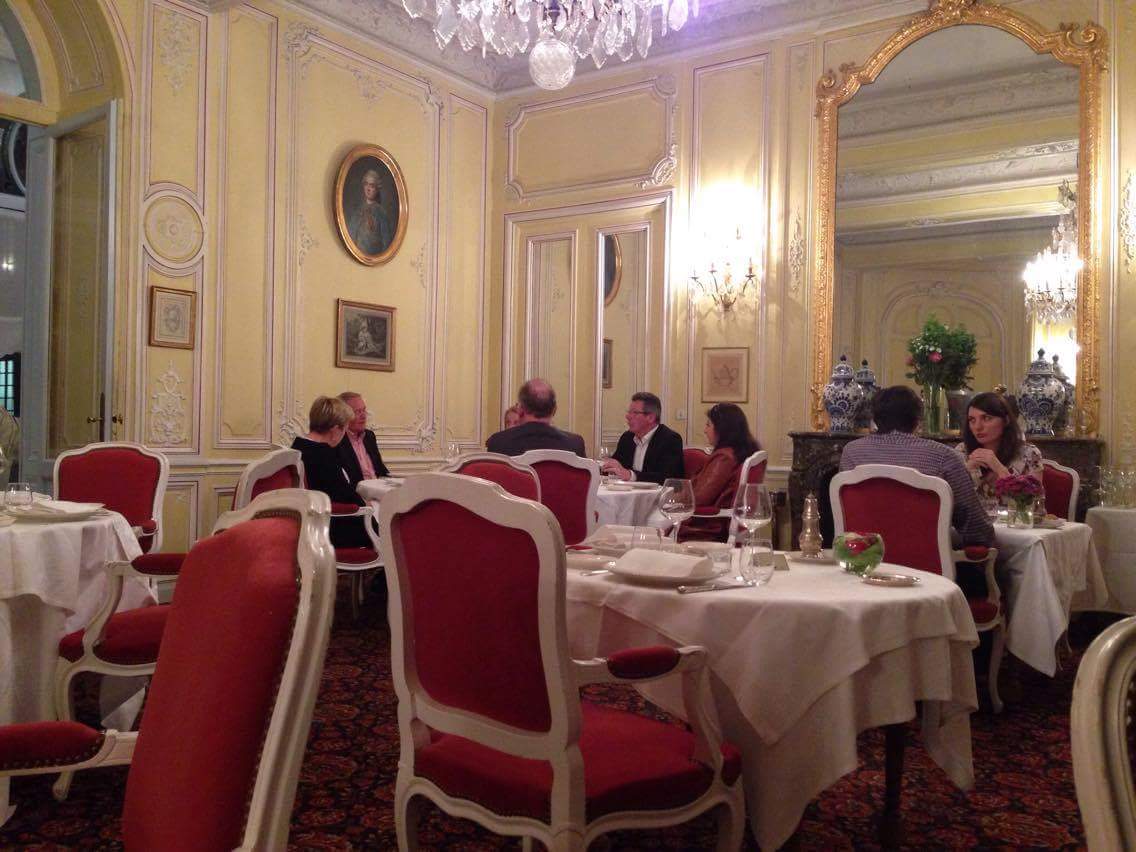 And it turned out to be a good choice! To begin with a creamy amuse bouche was served…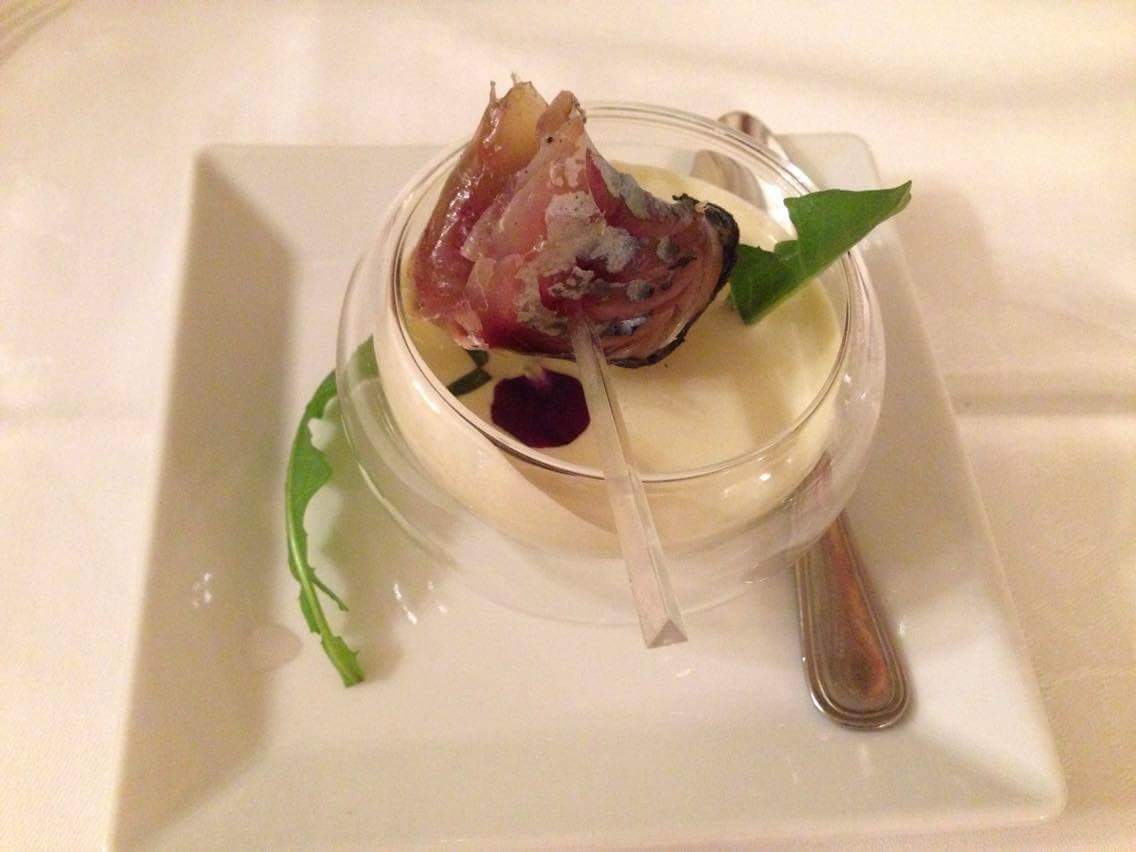 Then a light starter consisting of fresh asparagus, mangoes and morille…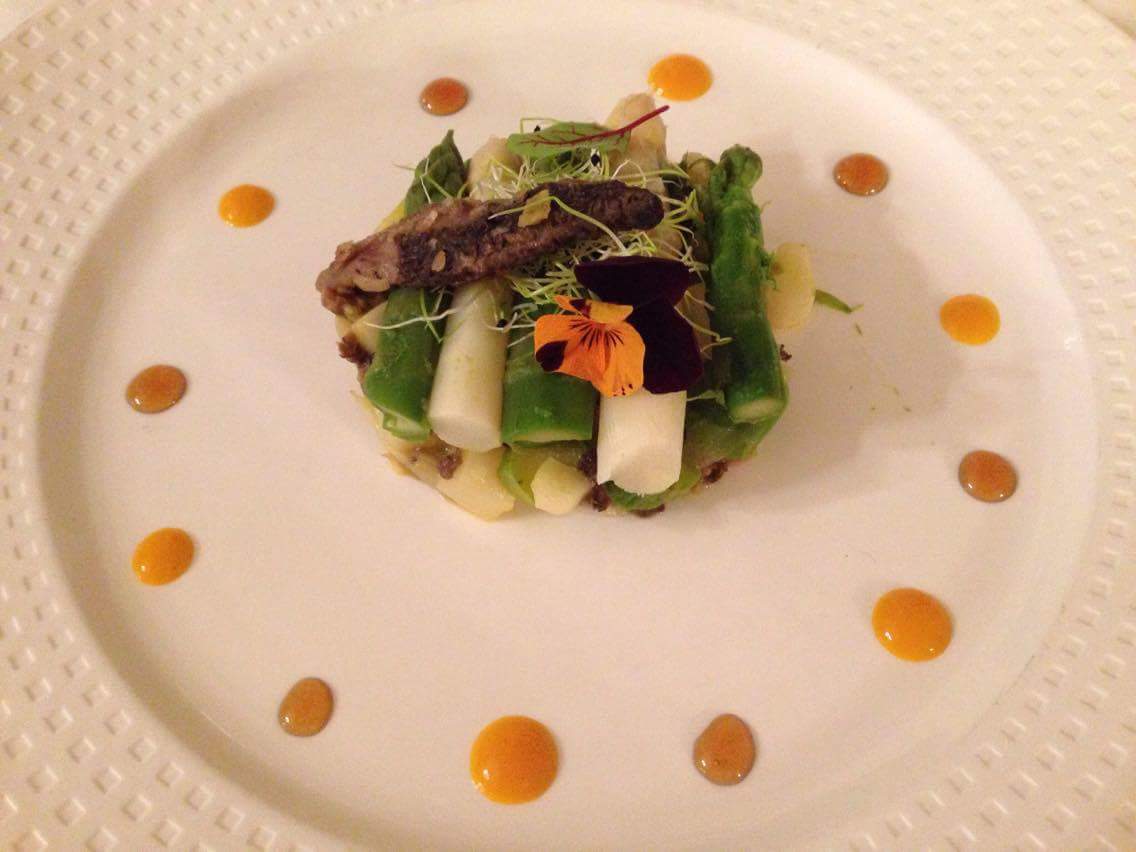 As main course I had roasted veal with organic black pepper, season vegetables and nettle veal sauce…really delicious…
And as a dessert: the Pistachio panacotta with Pistachio, red fruit sorbet and season fruits. An amazing experience, that continued the next morning where a huge breakfast buffet was served…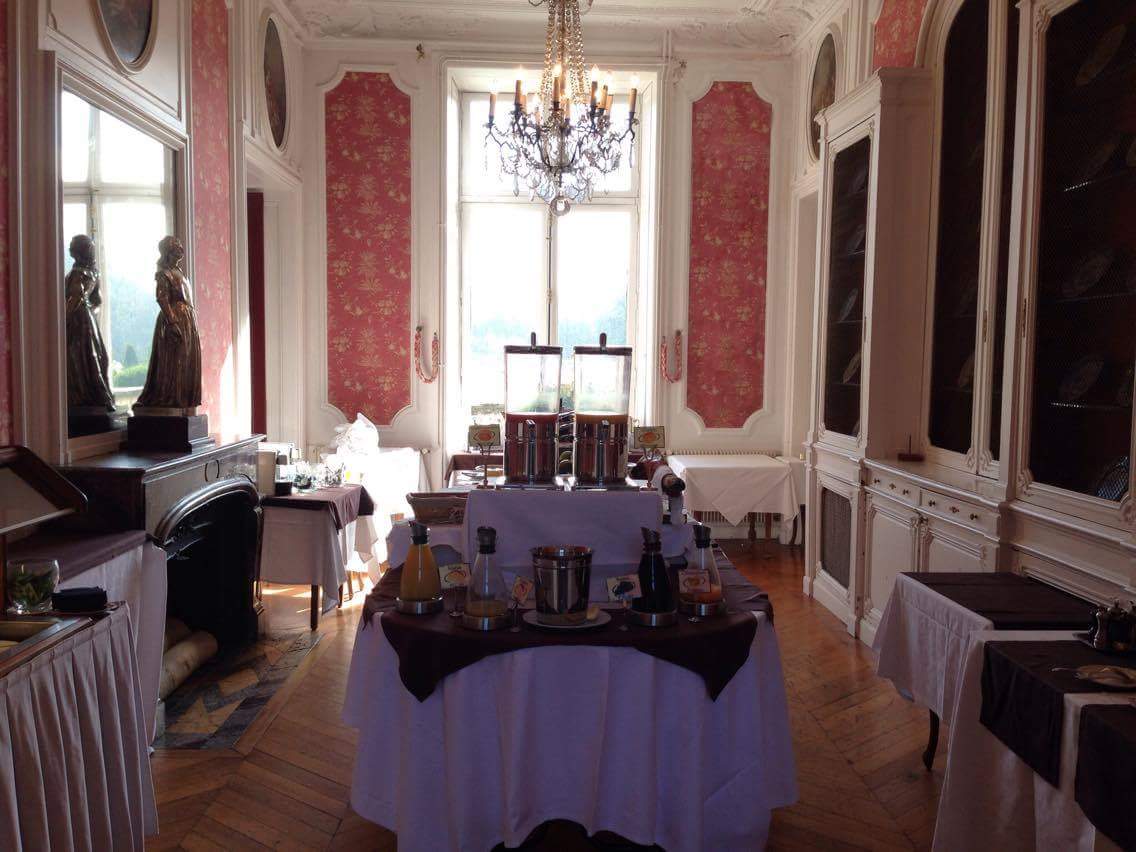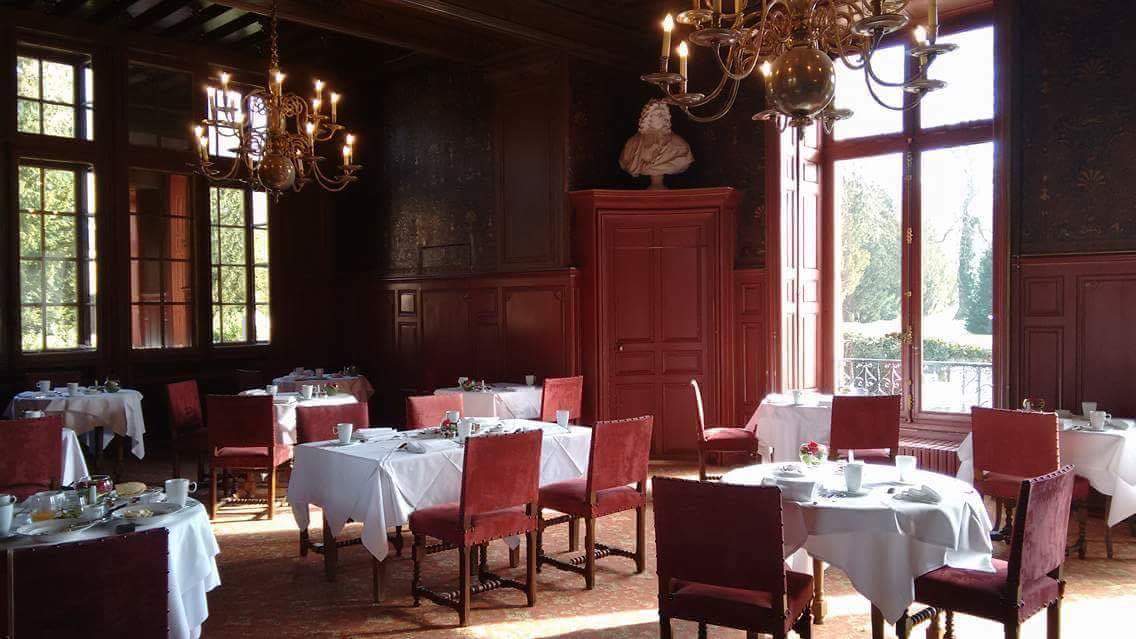 I can´t wait to go back to Chateau d´Esclimont…
Meanwhile you can find it here : at Bleury, Bleury Saint-Symphorien, Centre, France.
+33 237311515