Tiara Château Hotel Mont Royal at Chantilly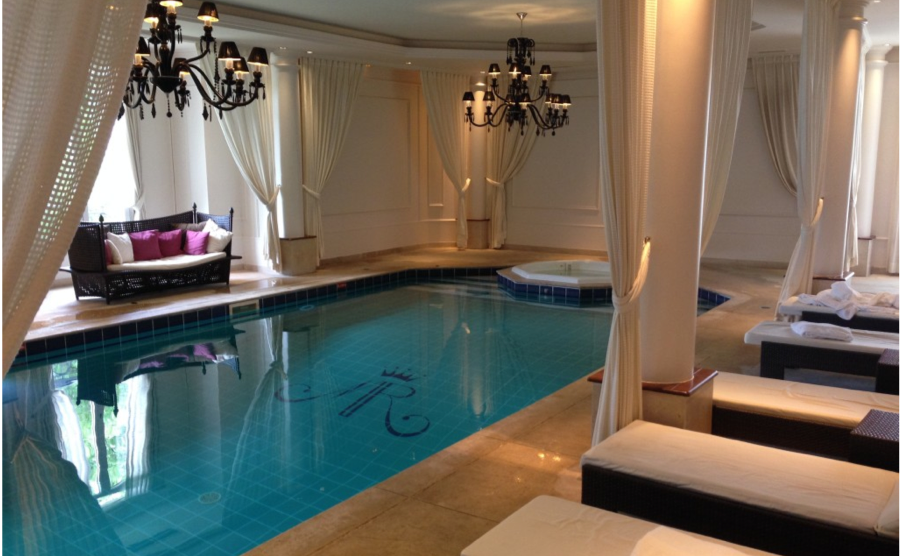 Only 45 minutes drive from Paris, you´ll find this extraordinary 5 starred Chateau Hotel Mont Royal. Driving through a forrest, when all of a sudden you´ll arrive at this fabulous place. The brunch has been rewarded with stars for 7 years consecutive by the Michelin Guide, and I must agree that it´s an experience out of the ordinary. Like being treated as a queen for a day. See how..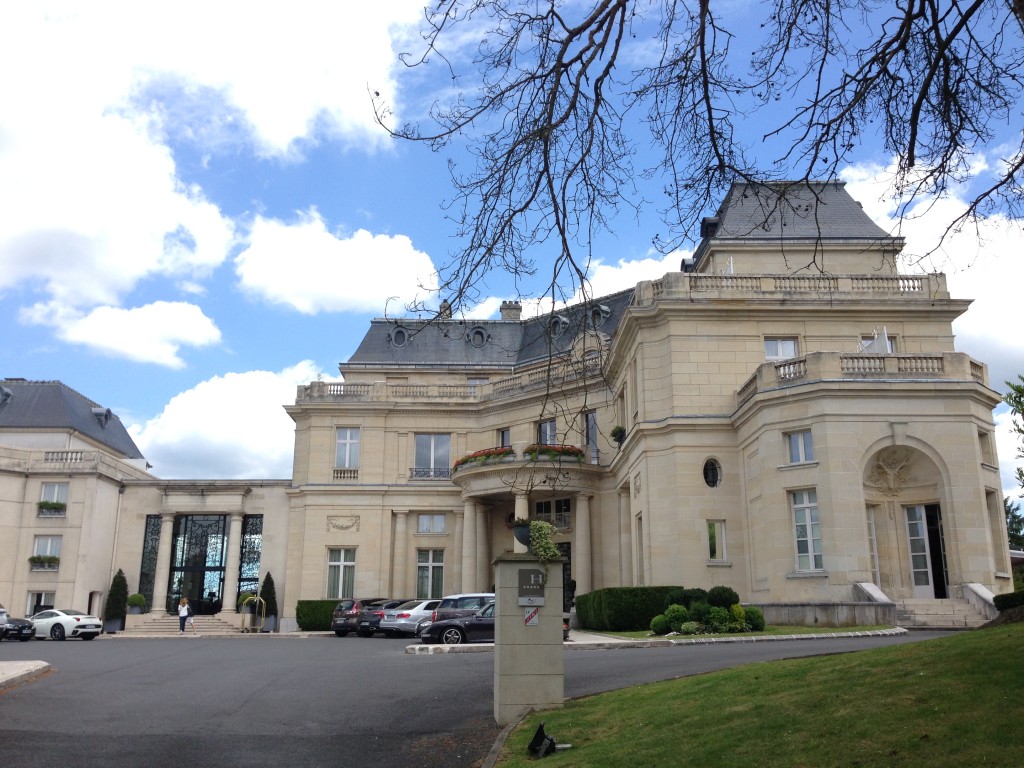 The Chateau Hotel Mont Royal was build in the last century by a musician for his new young wife. To begin with it was meant to be a humble country house, but it ended up as an elegant castle like this.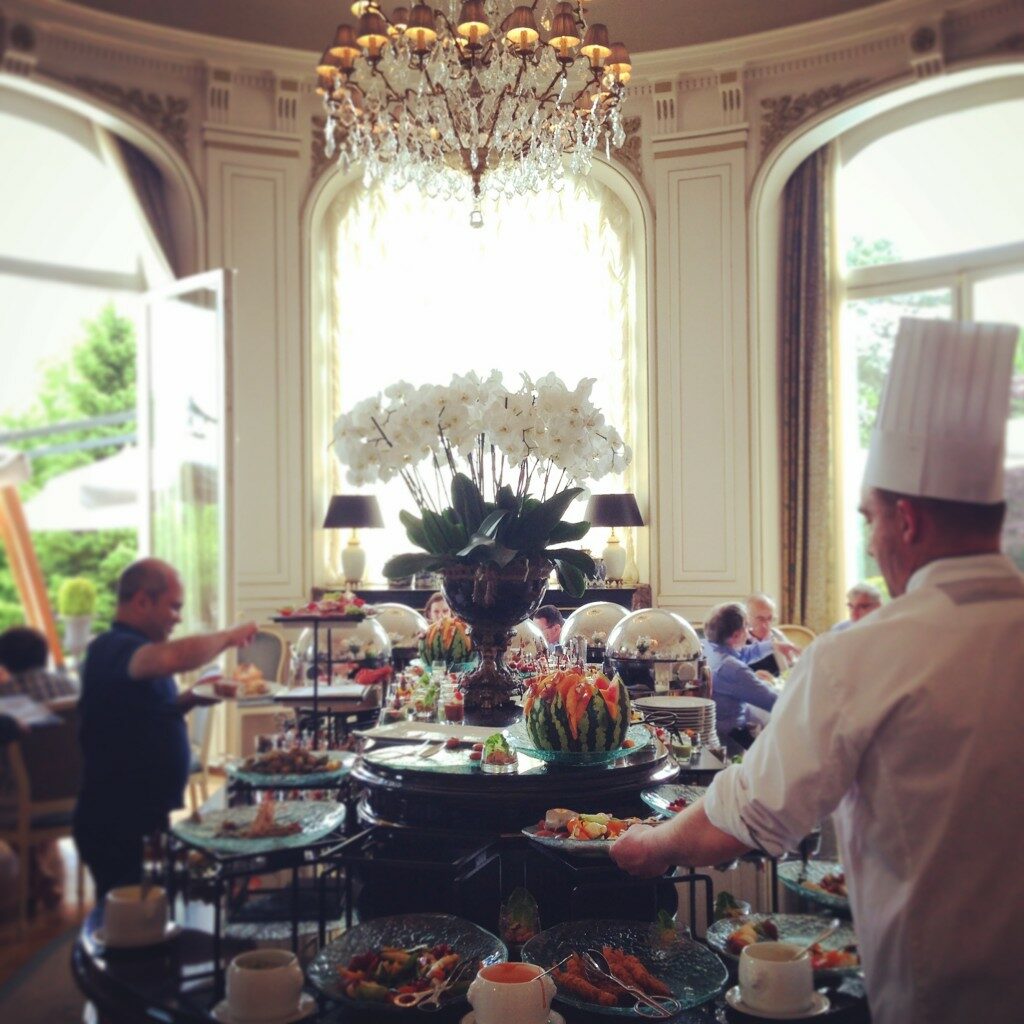 As I stepped in the door, I was met by an extraordinary gastronomic buffet. A table filled with a variety of small dishes consisting of fresh fine products. Food for the soul. Every dish looked like it had been prepared for the queen. The colorful presentation opened the appetite and made it difficult to choose. If my eyes could have spoken they would have said "taste it all".
There was everything you could probably dream of. Everything from fine salads, carpaccio, shrimps, small burgers, salmon, potatoes, sushi…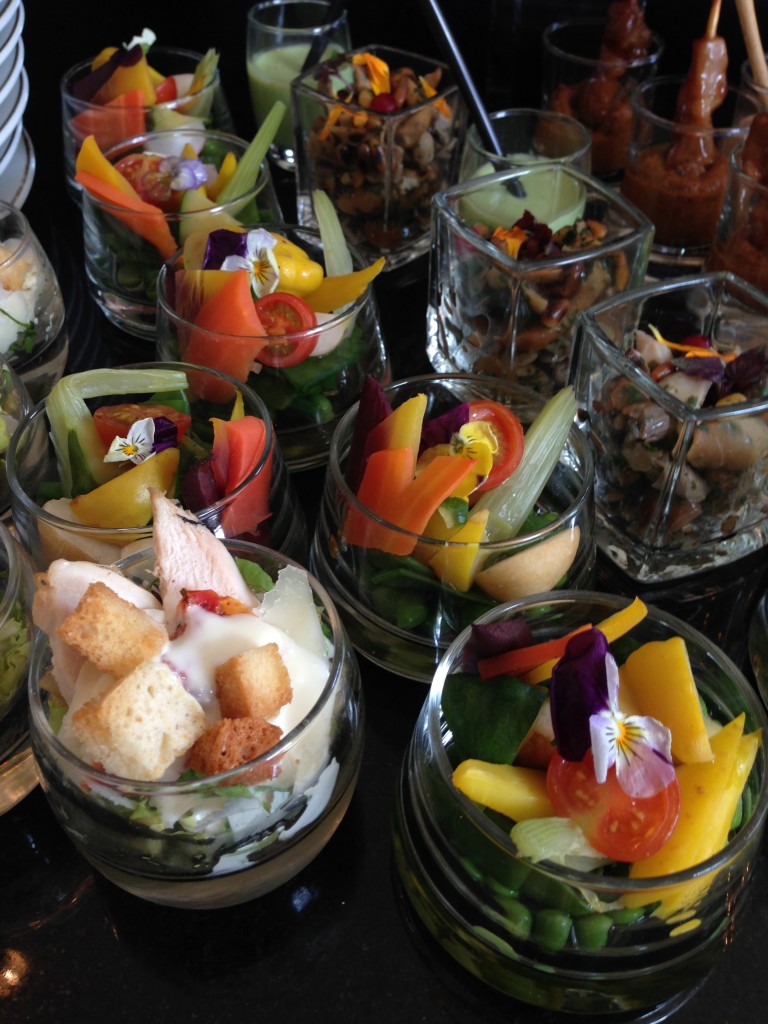 I was placed at a table outside, at the splendid terrace. Birds were singing, the sun was shining, cool champagne was served…what more could I possibly wish for? If you wonder what it is like to be princess or queen for a day, I think this is it.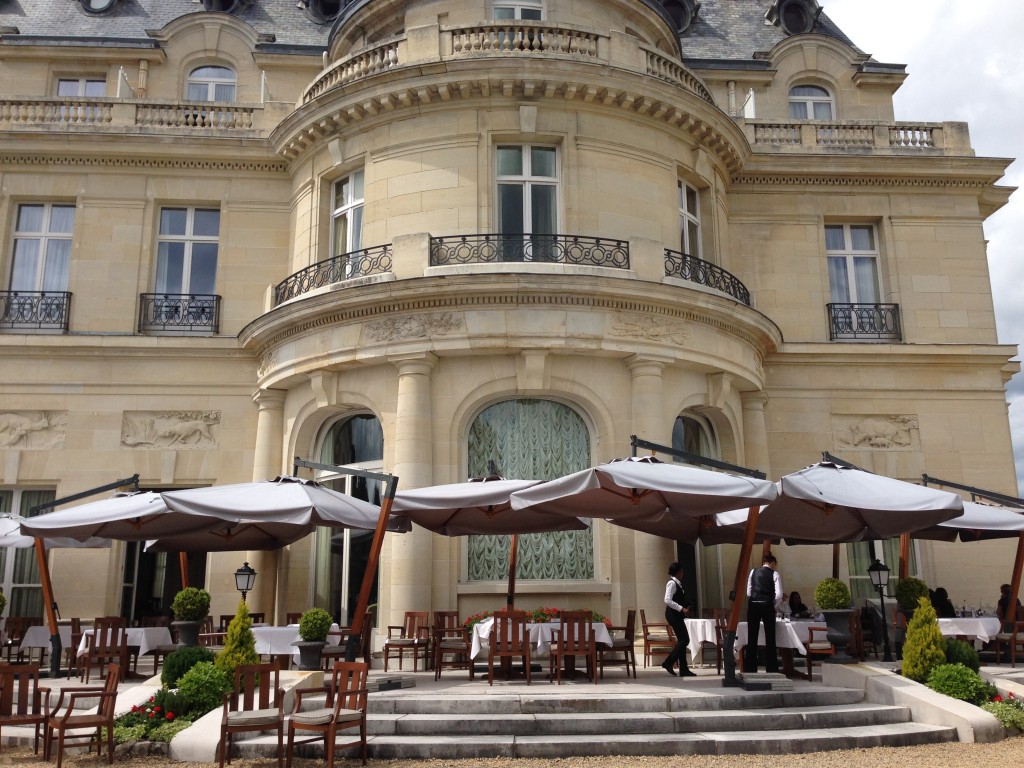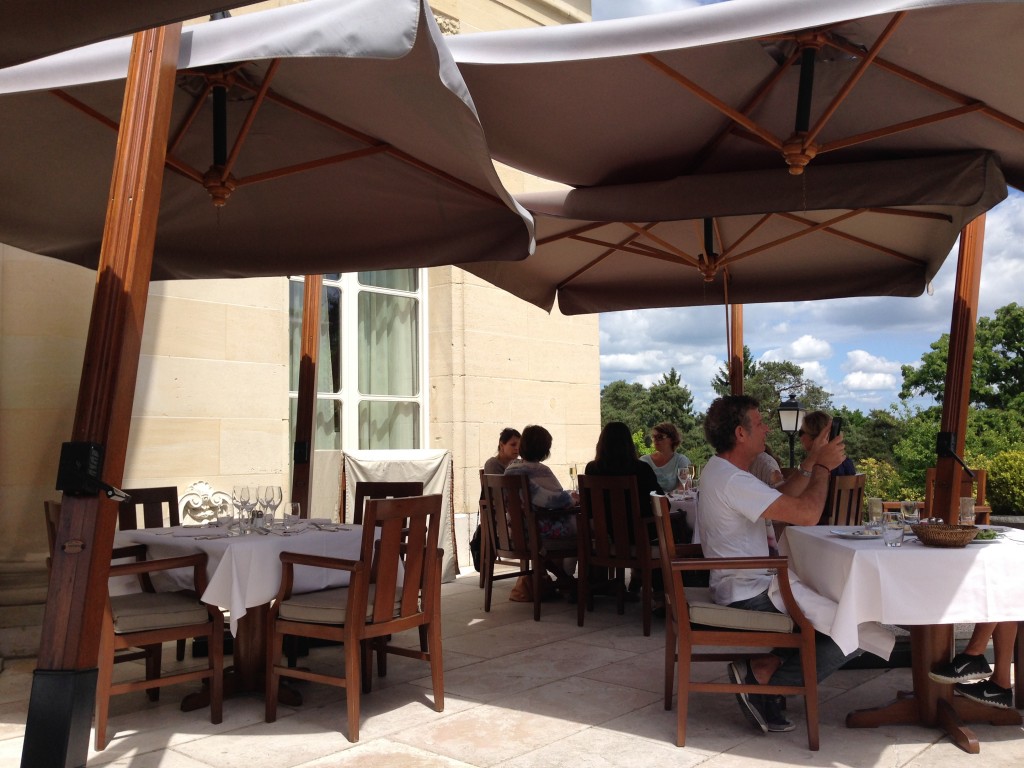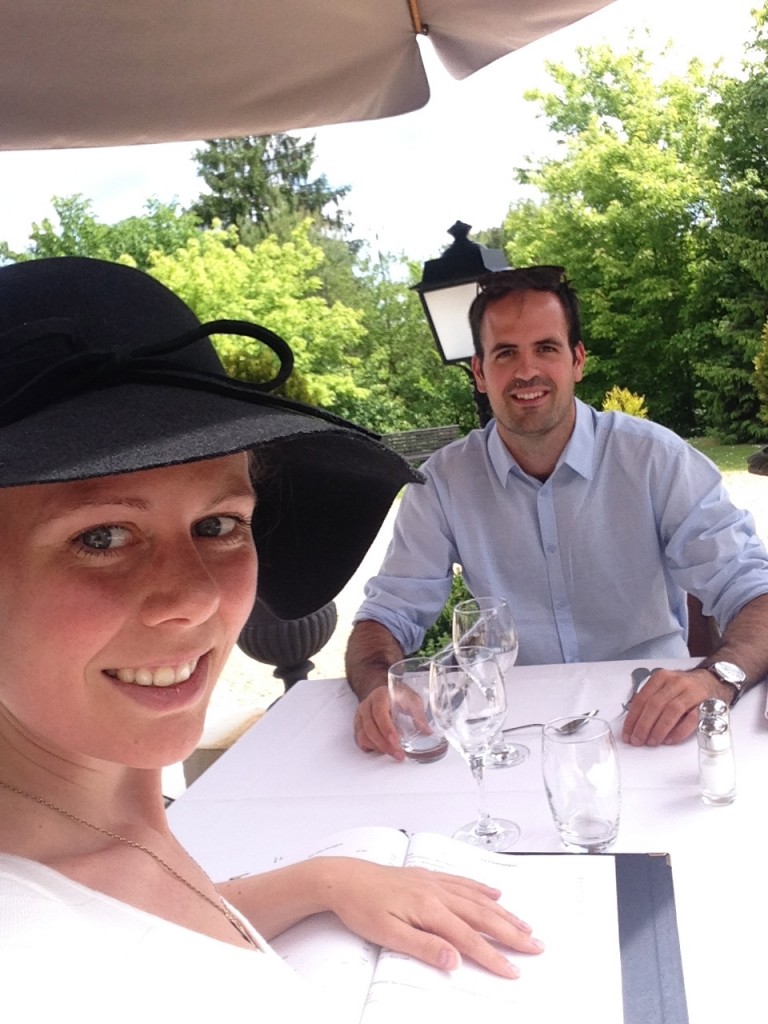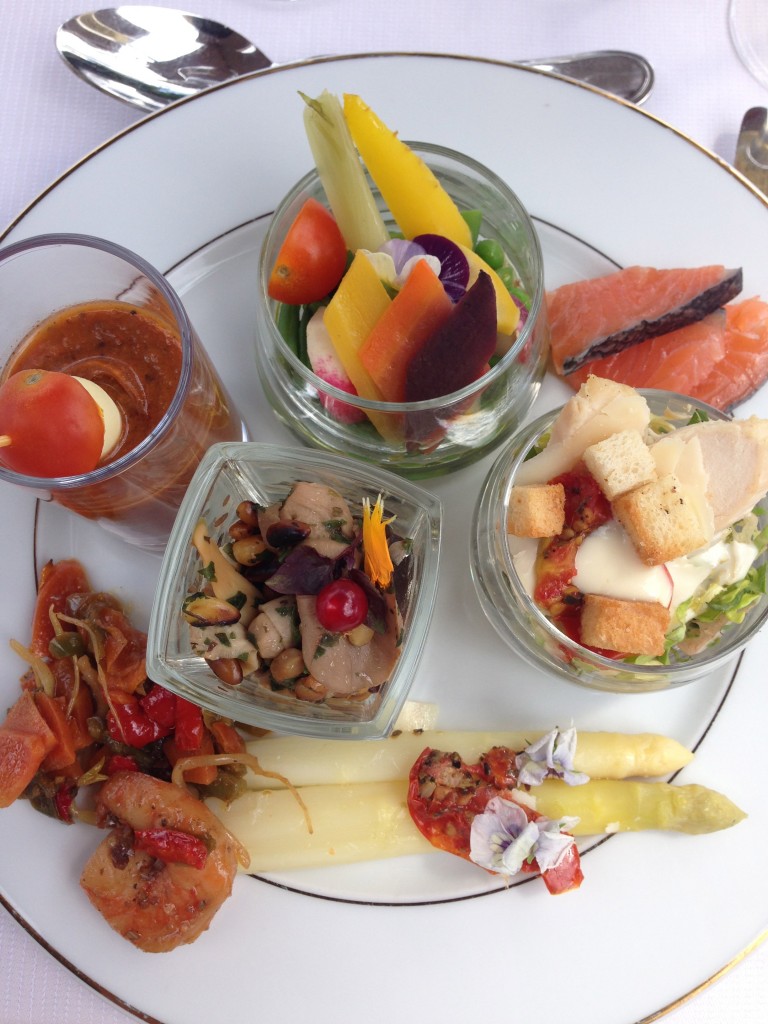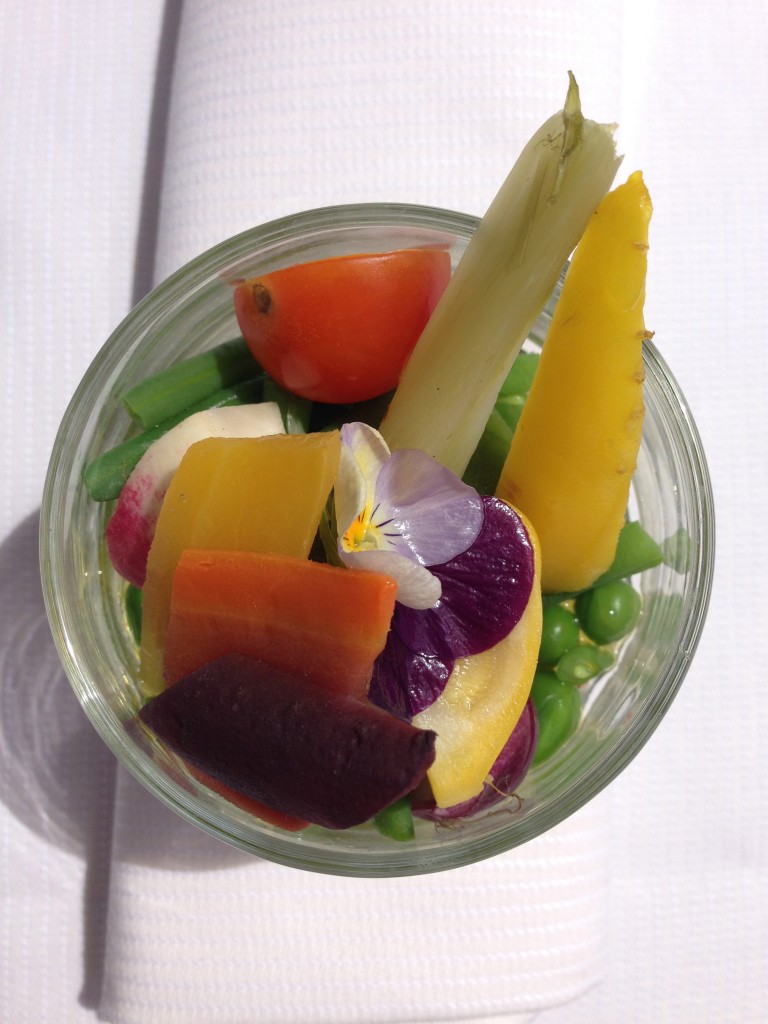 As I tasted the eggs I knew I´d reached food-heaven. The mixture of eggs, cream and small pièces of fois-gras, created that perfect smooth texture just before melting in the mouth. A true wow experience!
And just as beautiful as it was for the eye, as delicious it was for the mouth. The carpaccio, as soft as silk, was flirting with the tastebuds as it passed them by!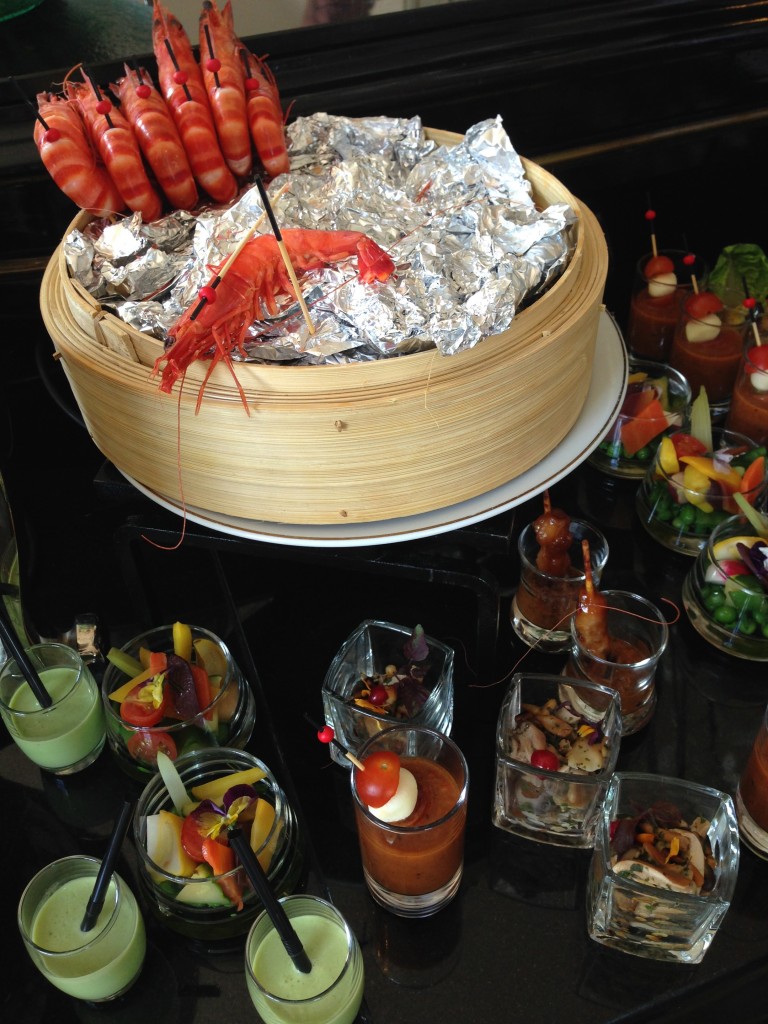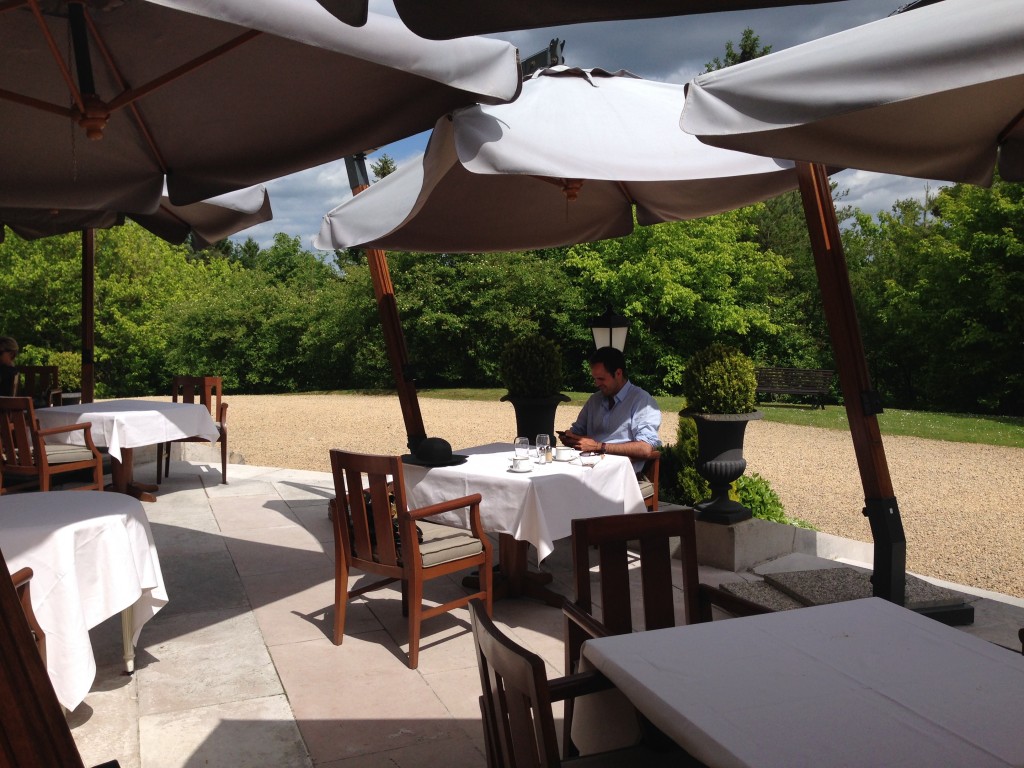 I must say that I was truly enchanted by this place: The extravagant interior decoration,  inspired by a musical, the gastronomic food, the service, the peaceful surroundings and the true joy that I felt in the middle of it all…
The creativity is today still fully present … like a symphony, the food with its bright and colorful tones, well played by the master chef and his orchestra: the waiters with their elegant steps dancing their way over the terrace, and I in the middle of the harmony was simply drifting along…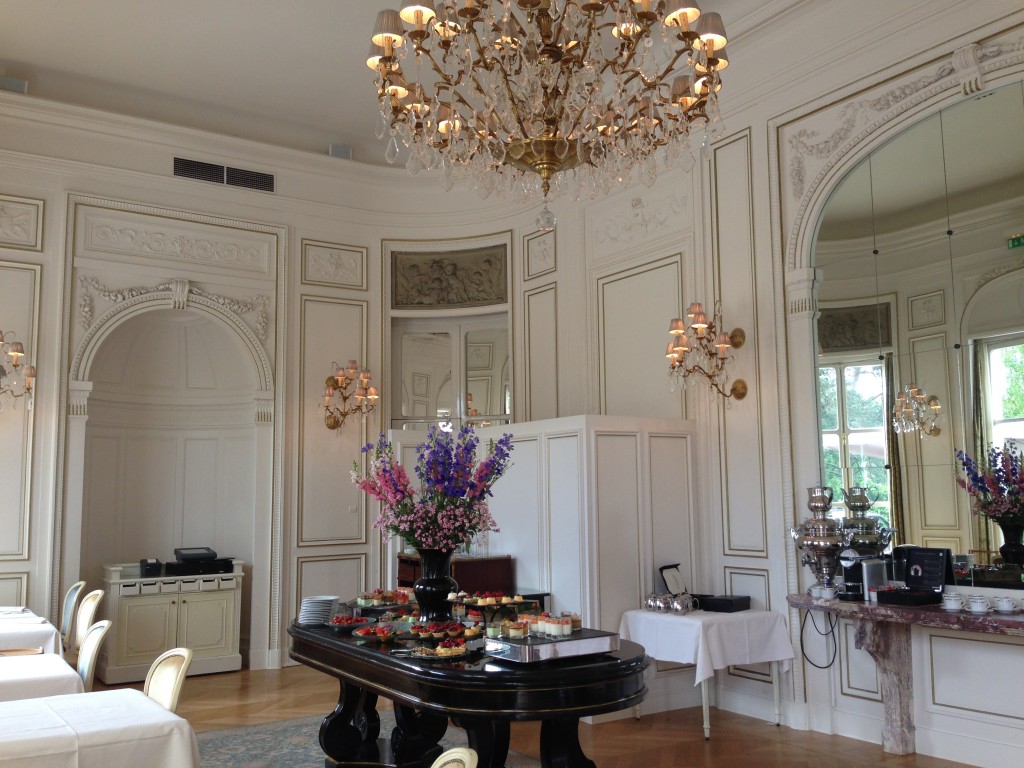 And as I thought it couldn´t be better, the dessert appeared… pistache mousse, caramel crème, chocolate cake and much more… I was so full that unfortunately I couldn´t taste them all.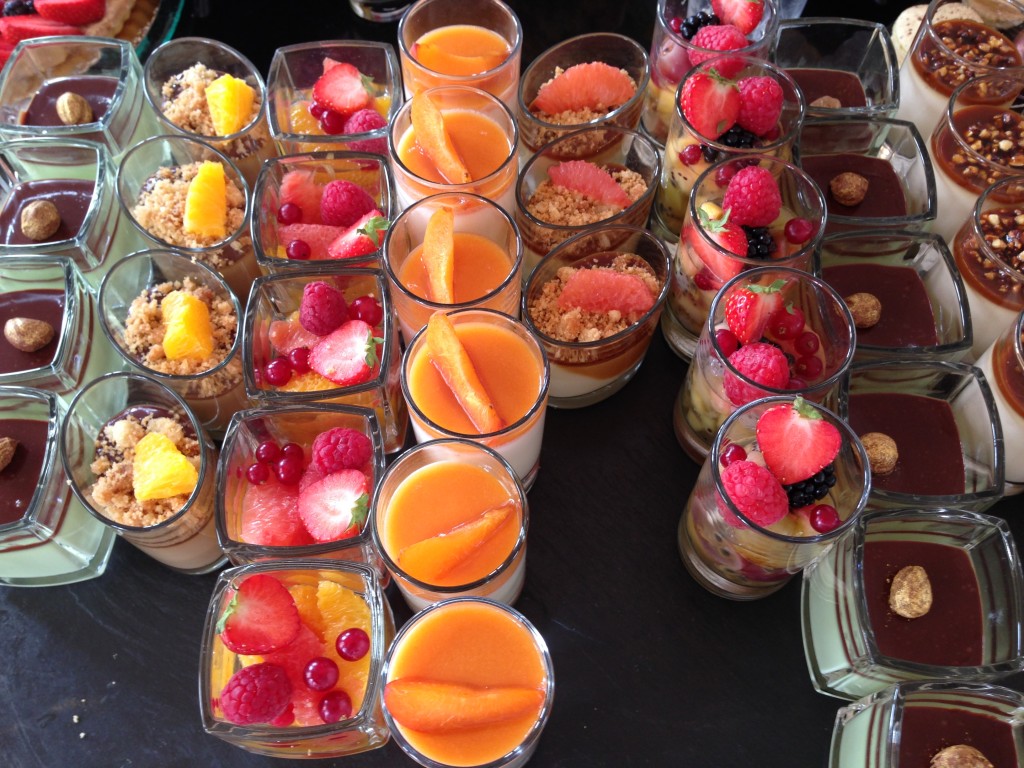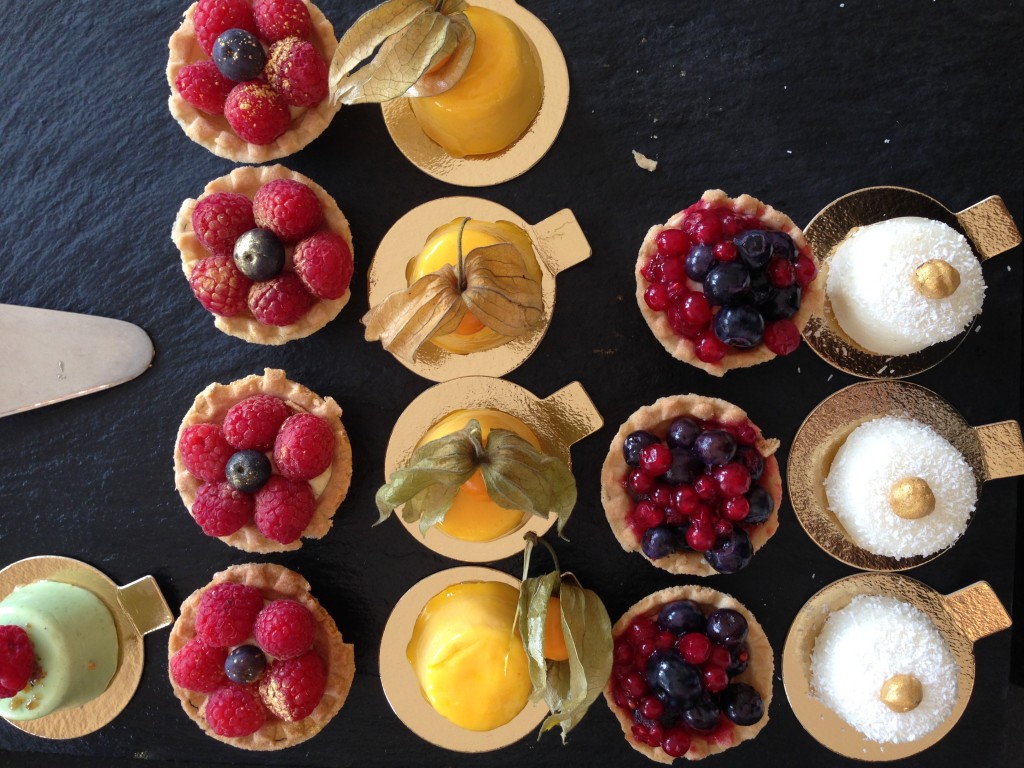 But those I tasted were a real pleasure…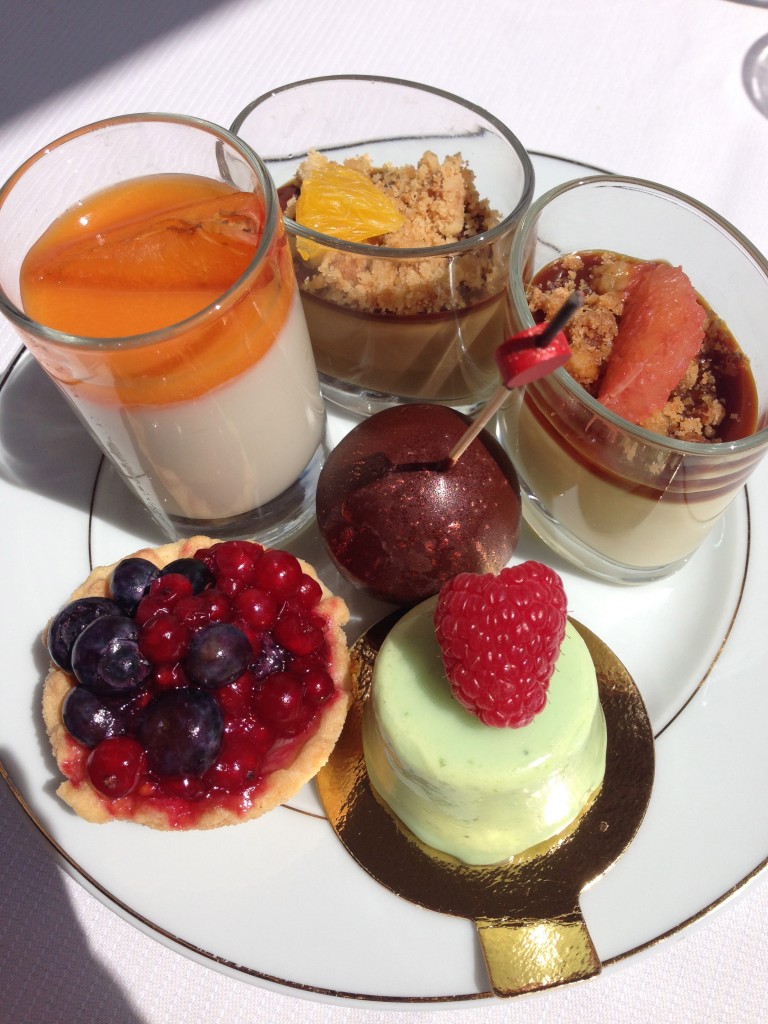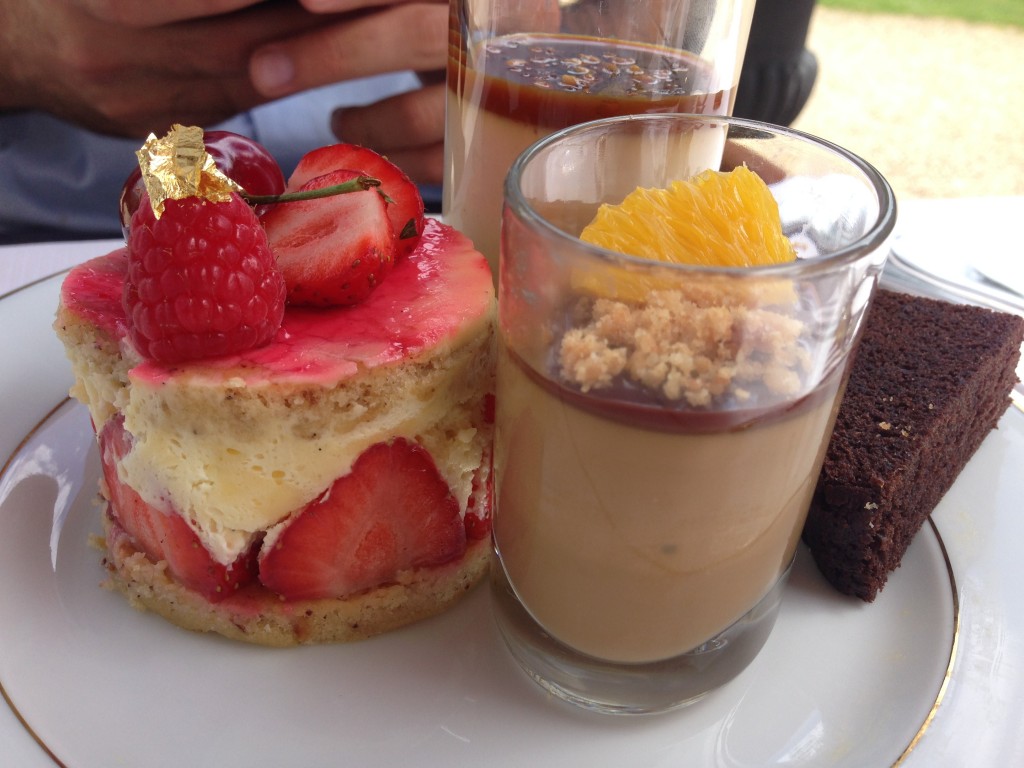 To digest the delicious meal, I went for a swim in these luxurious surroundings…a great relaxation…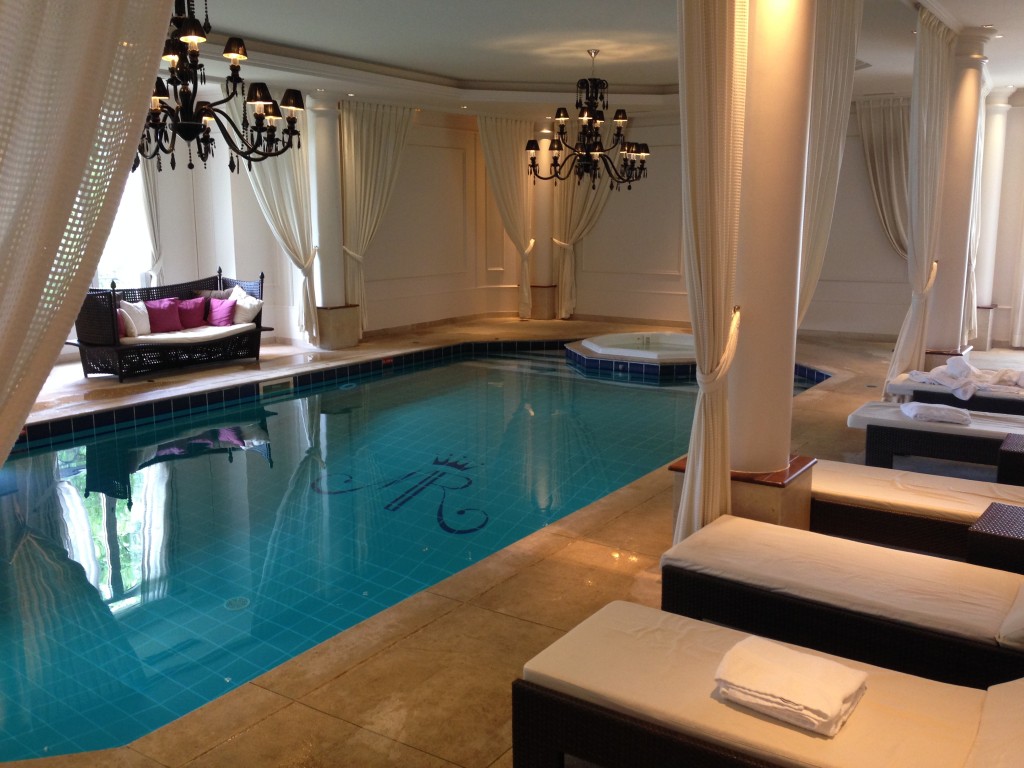 And then for a walk to the nearest tennis yard…in the forrest.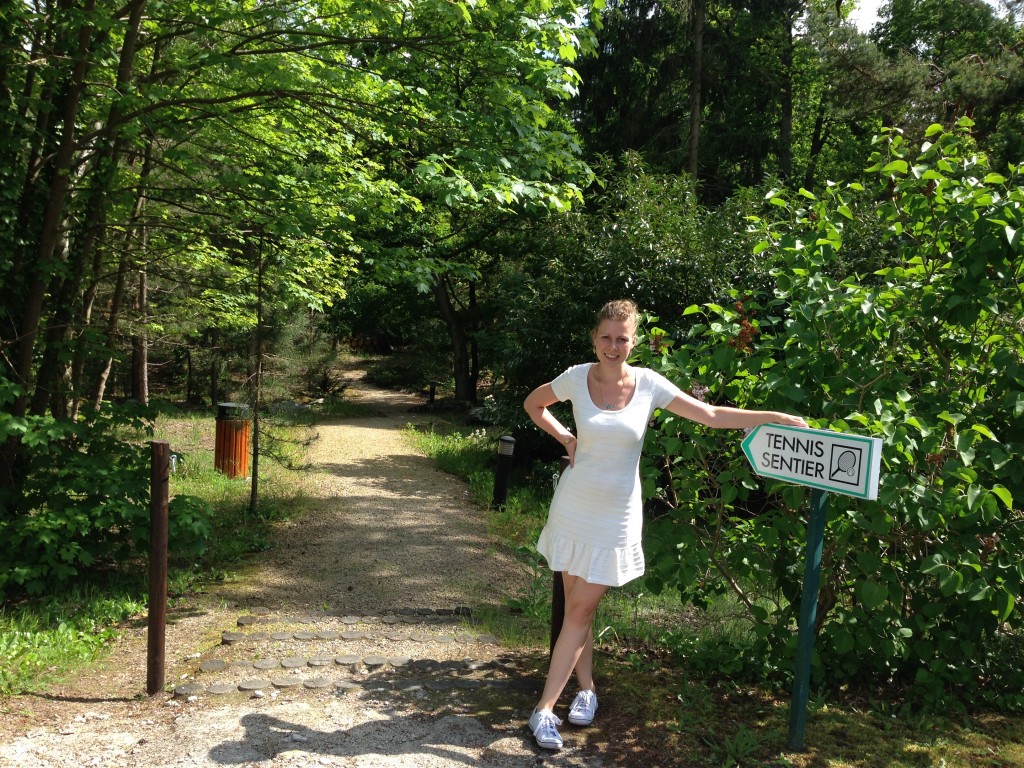 This hotel is an amazing getaway for the weekend. I can strongly recommend you to experience the brunch yourself. Perfect quality / price – 98 euro per person. I look forward to discover more of the group Tiara hotels and resorts amazing places…thanks for now.