Ideas for a luxurious baby shower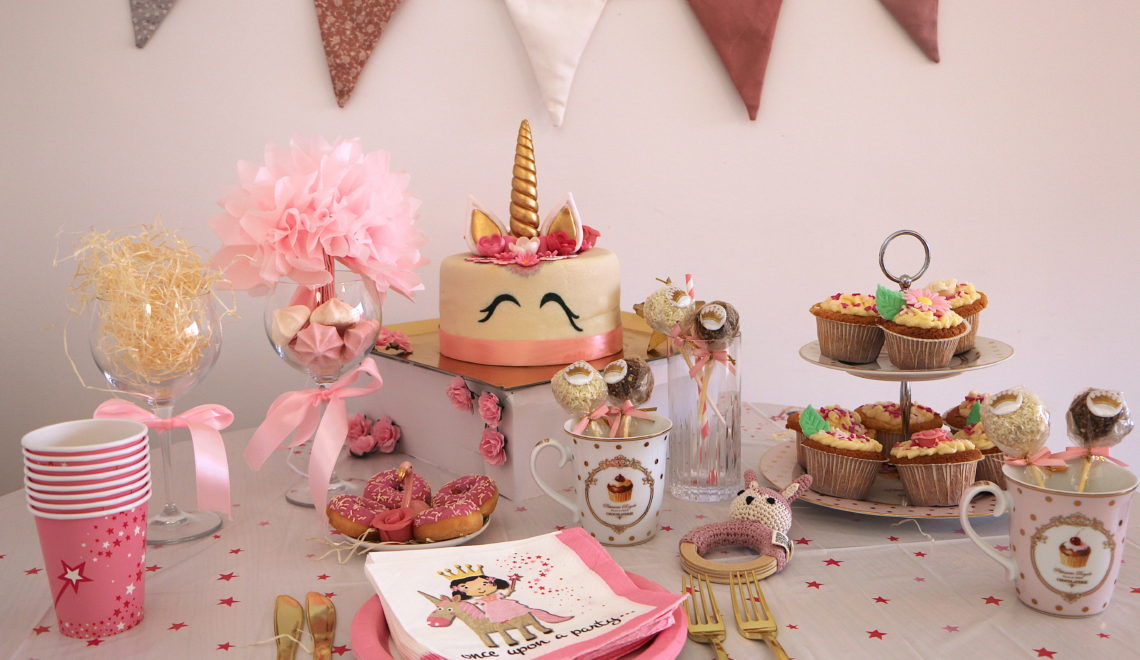 Want to throw a baby shower to gather the people you care about one more time before the big day? A stylish baby shower that is easy to arrange! Then I've made a little checklist of "things you need to throw a baby shower in style"! Check it out here.
I know that traditionally it's one of your friends that organizes the party, but today many mothers organize it by themselves to spend a little time with their friends before the big day.
I have made a check-list that I used for my own baby shower. I hope you can find some inspiration to easily organize yours…
First of all..a little tip: don't wait until the very end of your pregnancy period to throw the party, you might be too tired to enjoy it.
My baby shower check-list 
1/ Choose the date (Sunday afternoon seems good)
2/ Ask friends if they are available (or send out a professional invitation).
3/ Choose a theme and…
– A theme cake (I found mine on VotreGateau.fr. They make some fantastic theme cakes).
– Cupcakes
– Cake pops
– Colorful macaroons
– Sugar hearts
– Marshmallows…
4/ A stylish decoration that goes with your theme:
– Balloons
– A balloon saying "baby"
– A festoon
– A white or colorful napkin
– Flowers
– Gold cutlery
– Cups
– Plates
– Candlelights
– Something to put the cupcakes on
– Rose leaves or confetti…
This is what my baby-girl shower looked like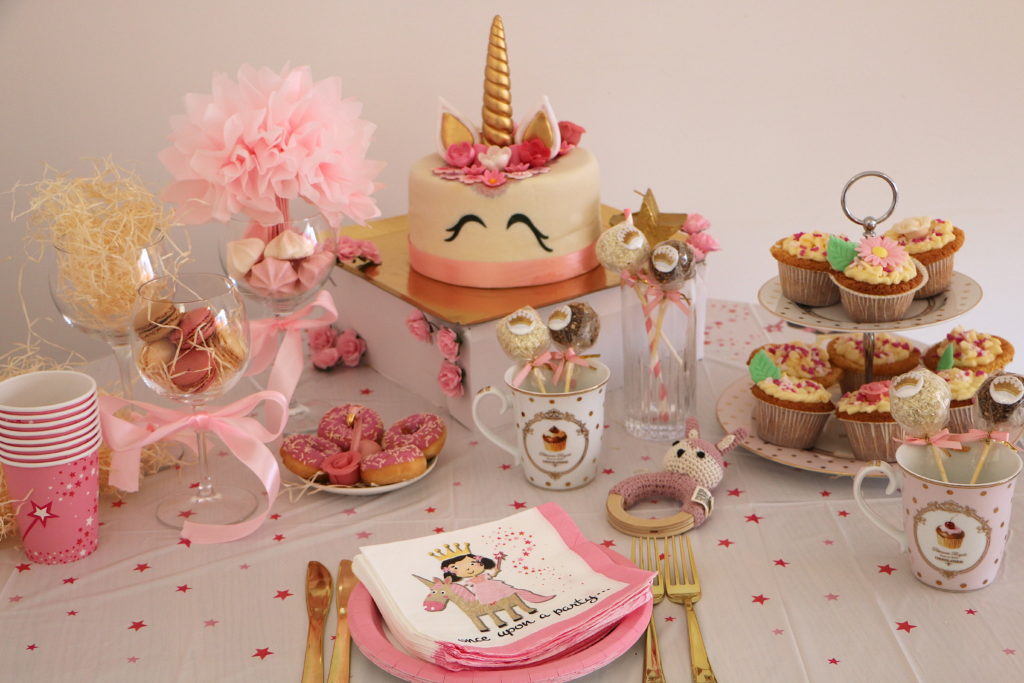 I ordered my cake from VotreGateau.fr . A fabulous unicorn cake with vanilla and strawberry taste. The delivery was fast and it was perfect for my girly theme.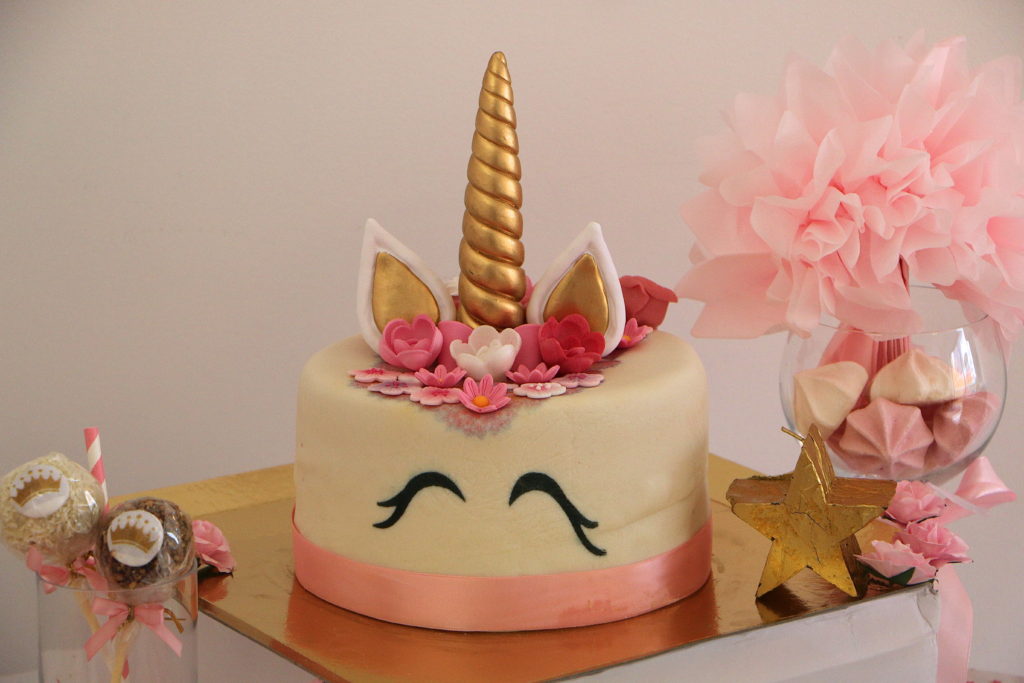 There was definitely enough for 12 people in that cake…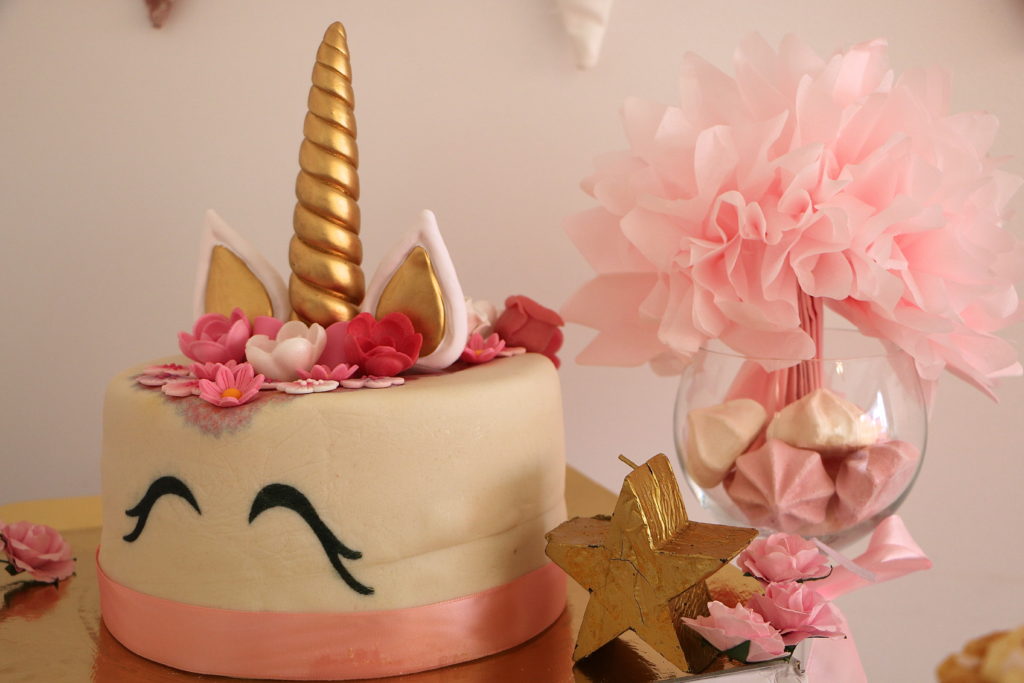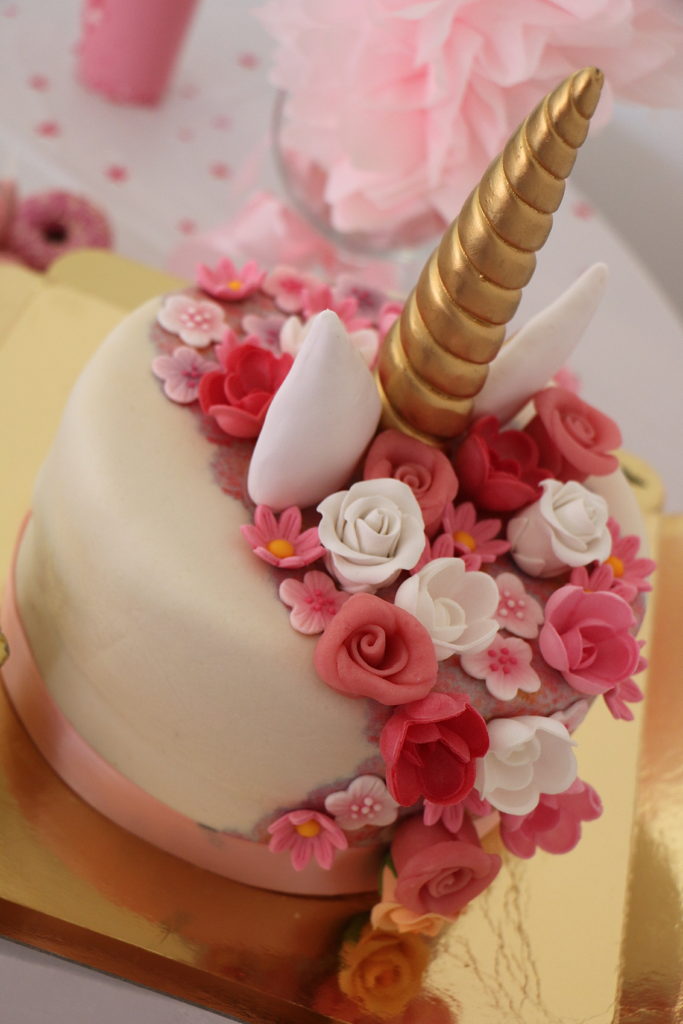 And people were crazy about it…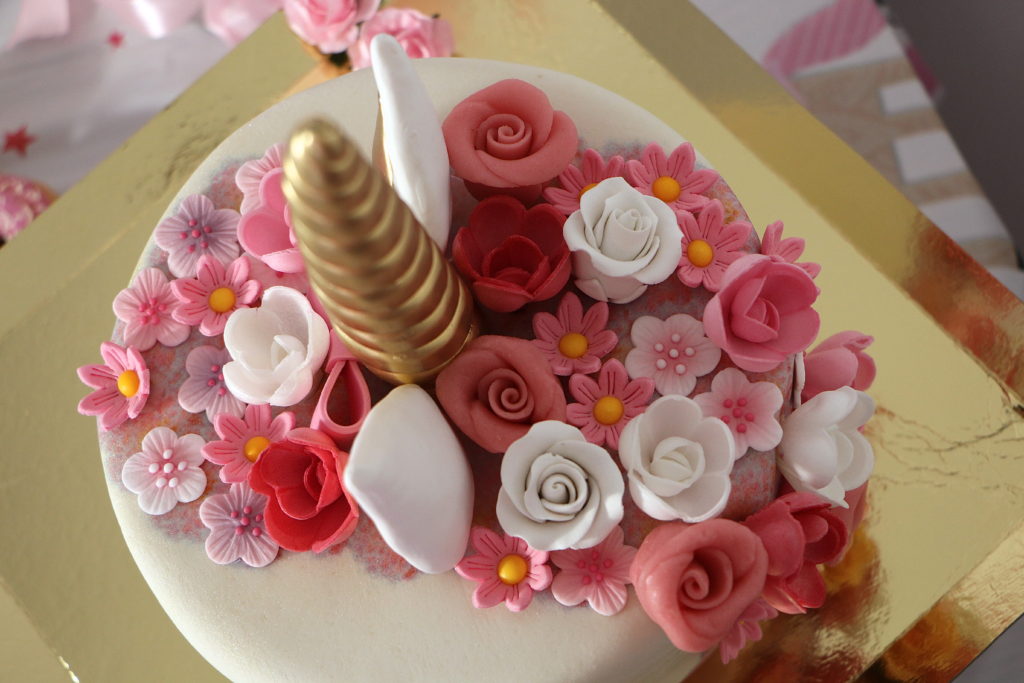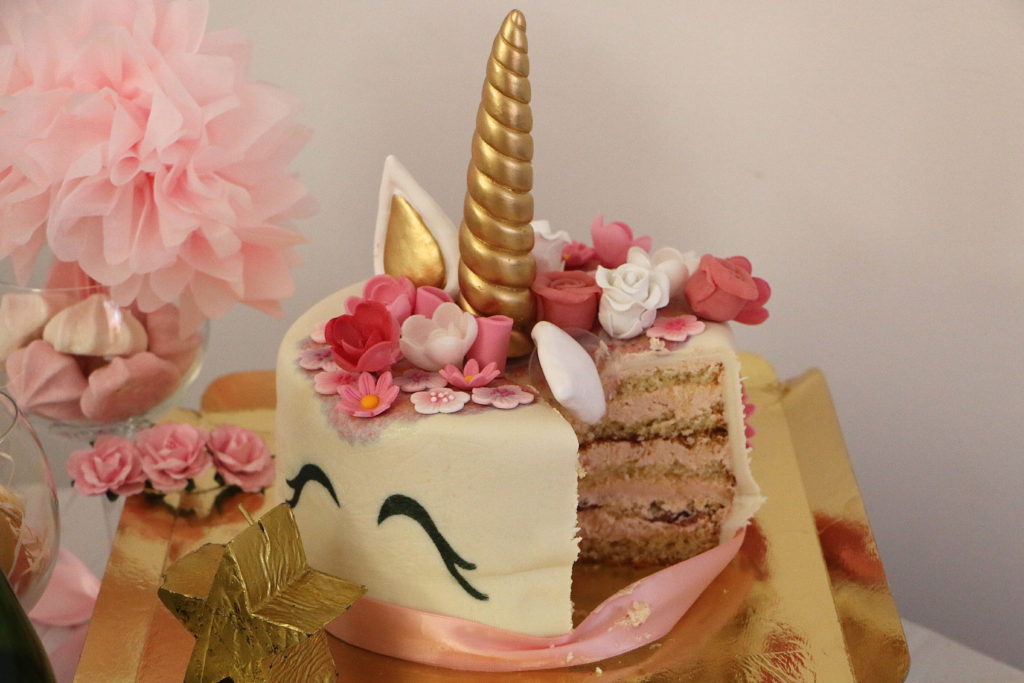 The same with the cake pops. …Chocolate and vanilla cake pops with personalized pictures on them.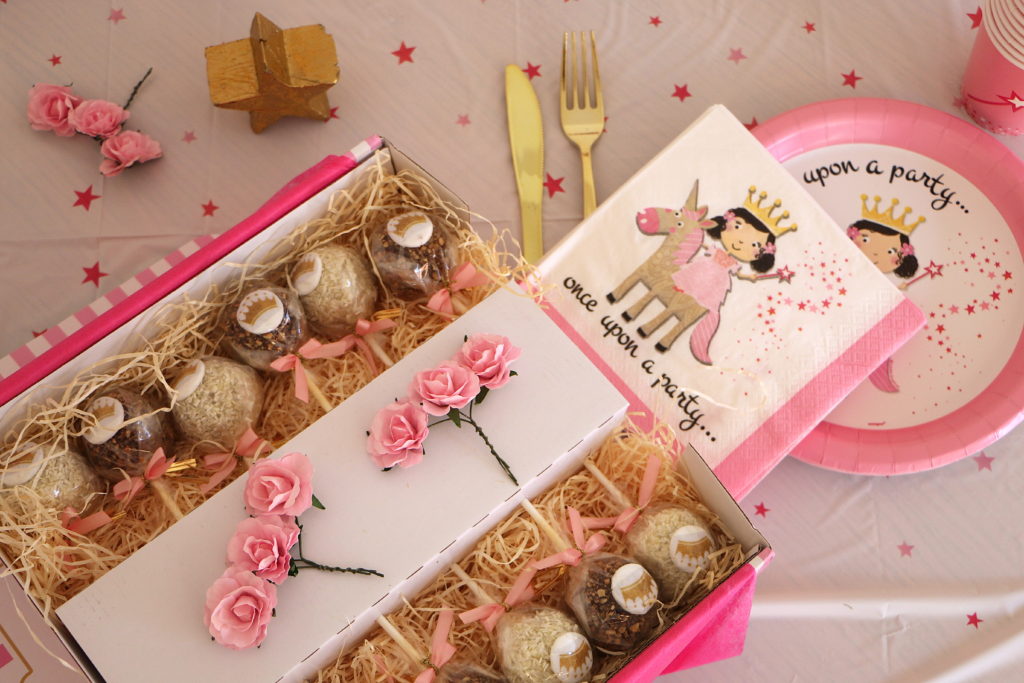 I loved them…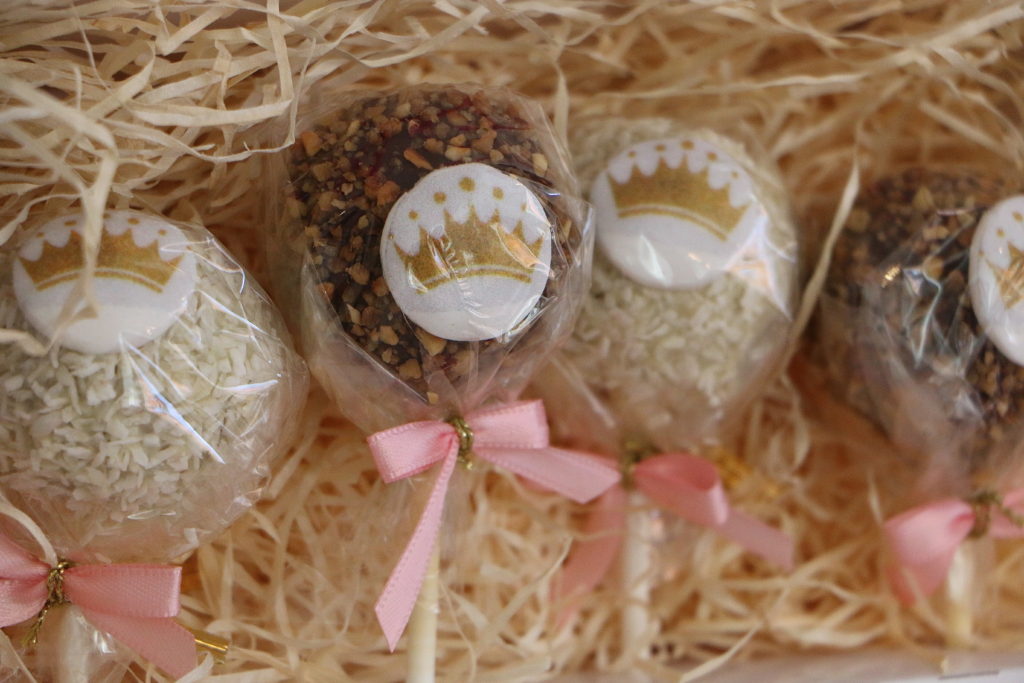 The cupcakes I made myself…but you can order them online as well…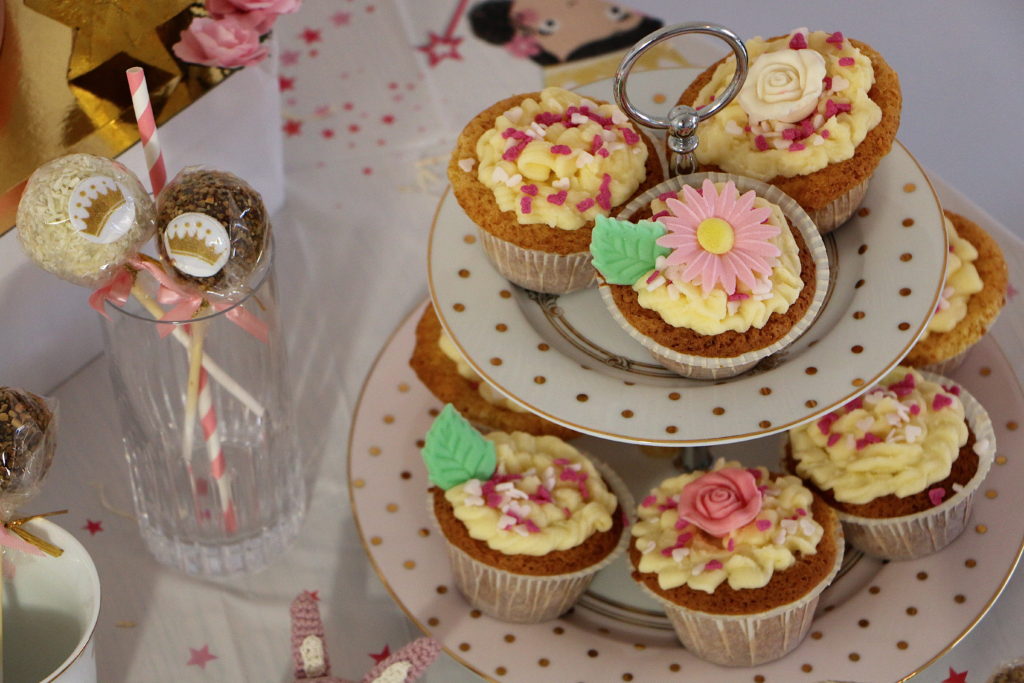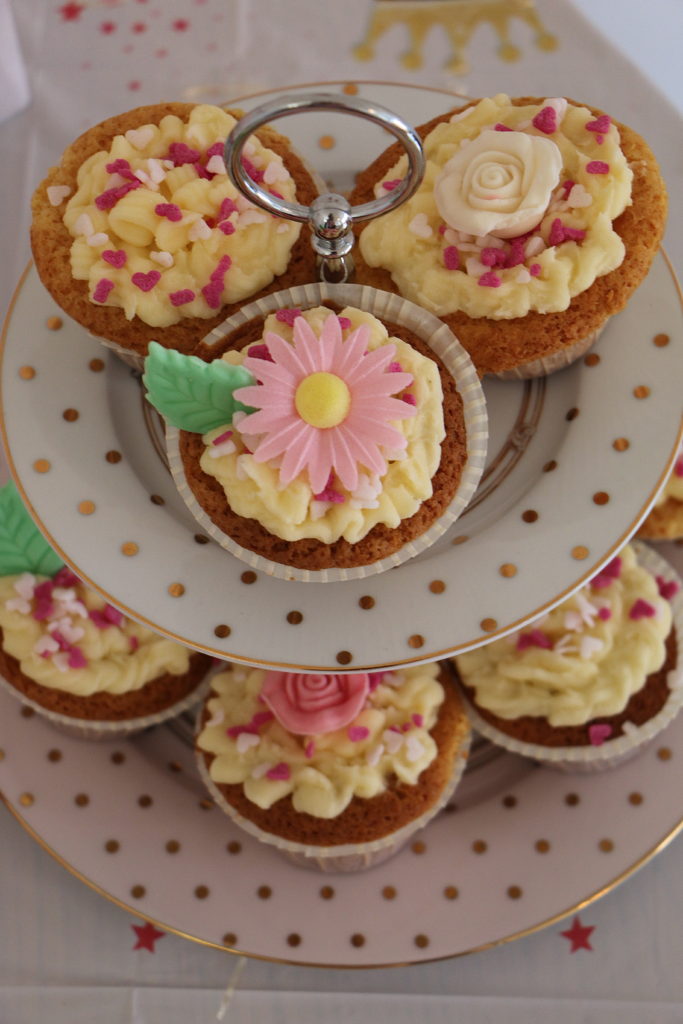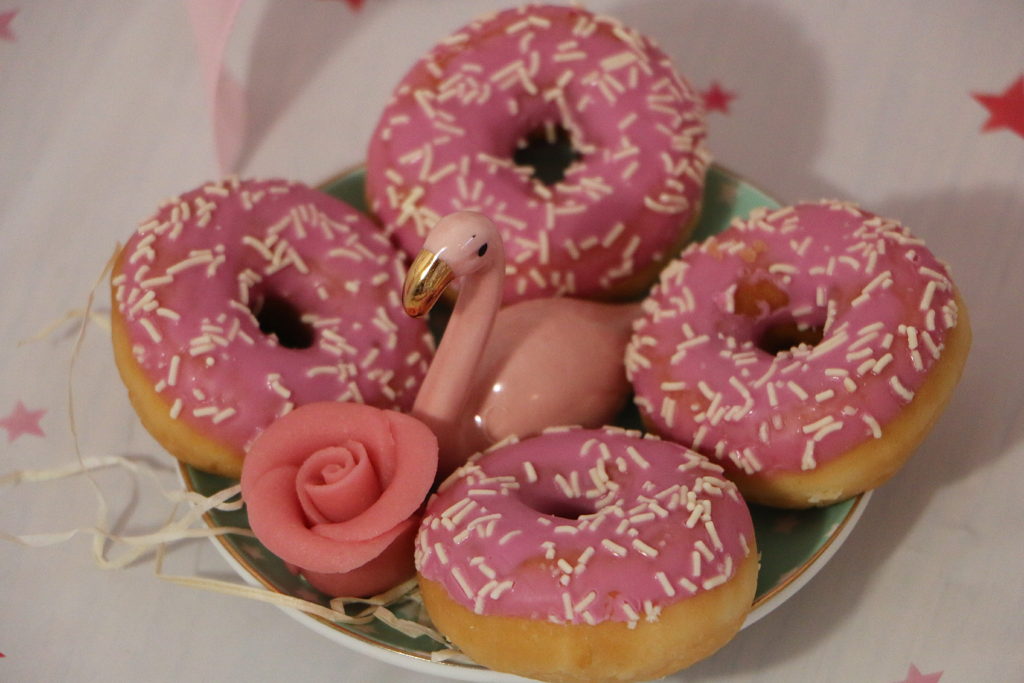 All my decorations I found…right here.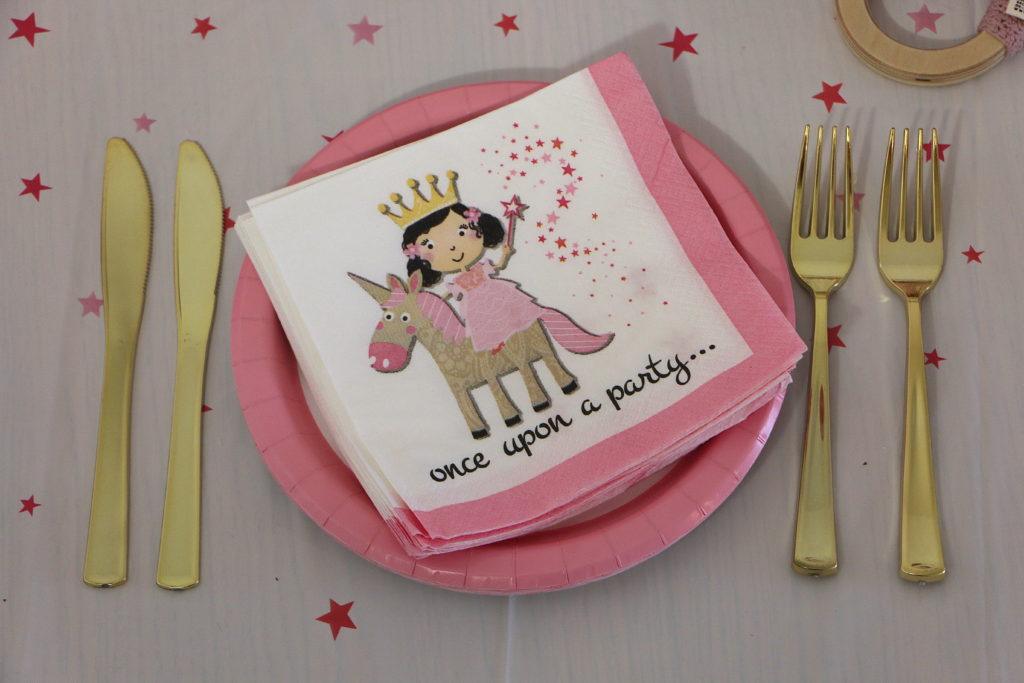 And so I was ready to throw my baby shower… I hope it gave you some ideas for yours as well.