Galignani, Best english bookstore in Paris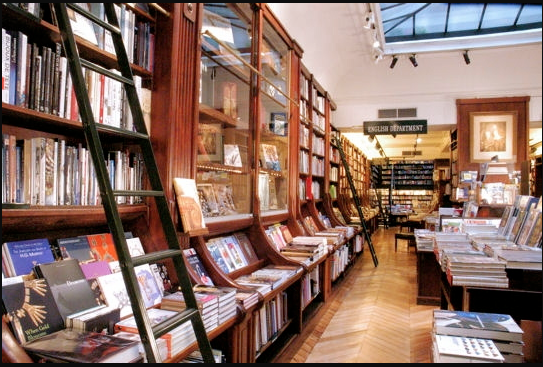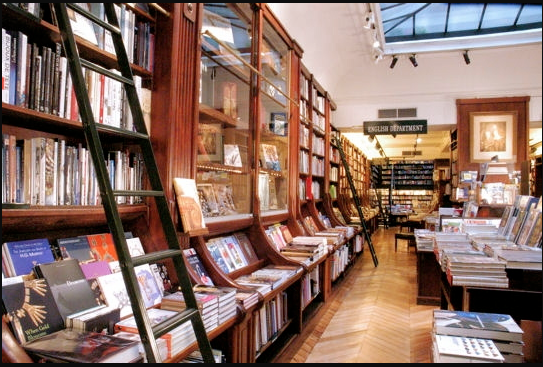 Some time ago I went into the bookstore Galignani on Rue Rivoli in Paris: The first and best English bookstore established on the continent. A bookstore full of surprises…
Article and pictures by Julie Johansen
GALIGNANI, BEST ENGLISH BOOKSTORE IN PARIS 
It was during fashion week and together with my friend and fashion-photographer Leah McQueen. We were on our way to Louvre´s Apple-store to upload some pictures from the fashion shows, when we decided to take a look inside Galignani bookstore: An interesting bookstore full of surprises! In the spirit of Chanel!
Coming into the store we asked the man behind the desk: "Do you happen to have any books on Karl Lagerfeld or Anna Wintour? We are seeking some inspiration!"
The man said: "I´m sorry I don´t, but you just missed him. Karl Lagerfeld was here 5 minutes ago he just left… (Adding) This is one of his favorite bookstores".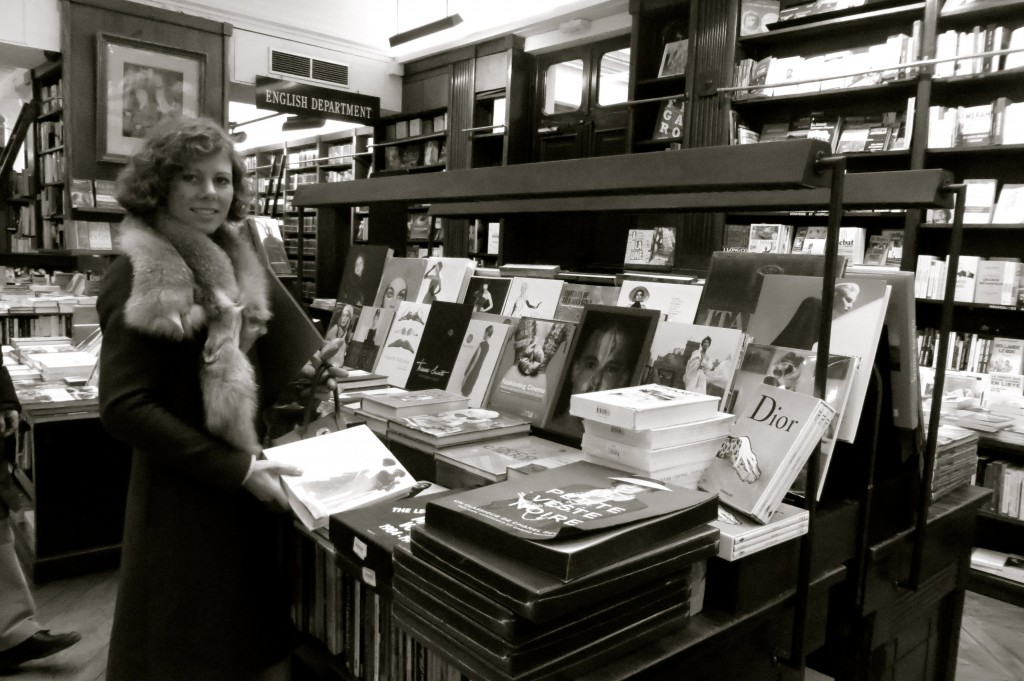 What to say! Galignani is a bookstore worth visiting. It is the best and eldest English bookstore in Paris.
I found a book I´d like to have next: "Coco Chanel – Friends, Fashion, Fame"
Wandering around with my head in the Chanel books, it seemed random, and yet not, that Mathias Helleu suddenly showed up: son of the former Creative Director for Chanel: Jacques Helleu. Mathias was there with some friends and introduced me to a book: "La Promesse de l´aube".
As I left the bookstore I was wondering: Is it actually true what some people say: That we attract more of the things we focus on? …focusing on "Chanel" means attracting more things or people associated with it? Or was it just a coincidence!?
In any case, Galignani bookstore is magical and definitely worth visiting:
ADRESSE: 224 Rue de Rivoli  75001 Paris
Read the Interview with Mathias Helleu here.