Interview with Mathias Helleu, Chanel up close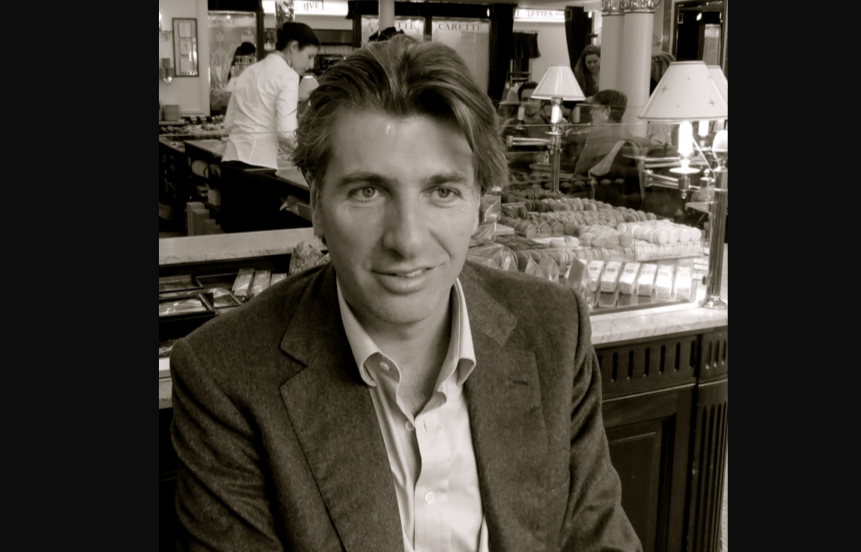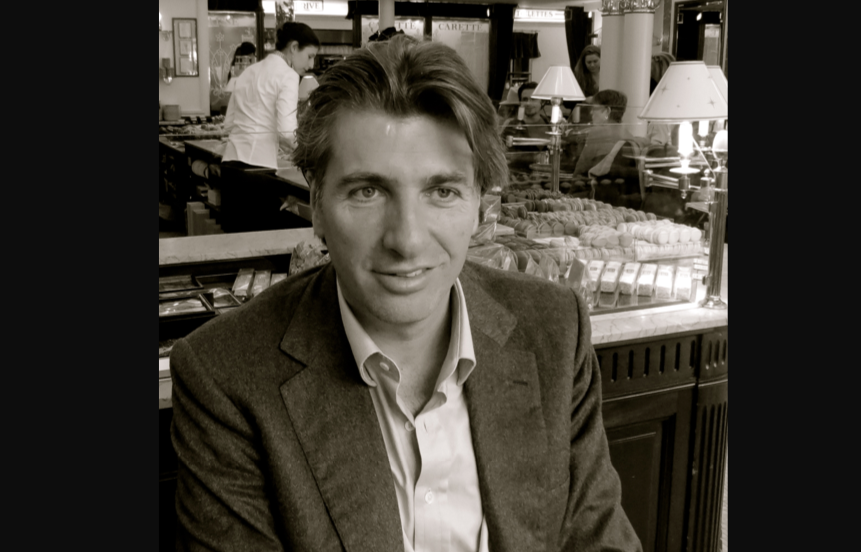 Some time ago I went into the bookstore Galignani on Rue Rivoli in Paris: The first English bookstore established on the continent. Here I met Mathias Helleu: An adorable and elegant man, the son of Jacques Helleu: Creative Director for Chanel perfume for 40 years. We talked about books and later on about the world of luxury…
Article and pictures by Julie Johansen
INTERVIEW WITH MATHIAS HELLEU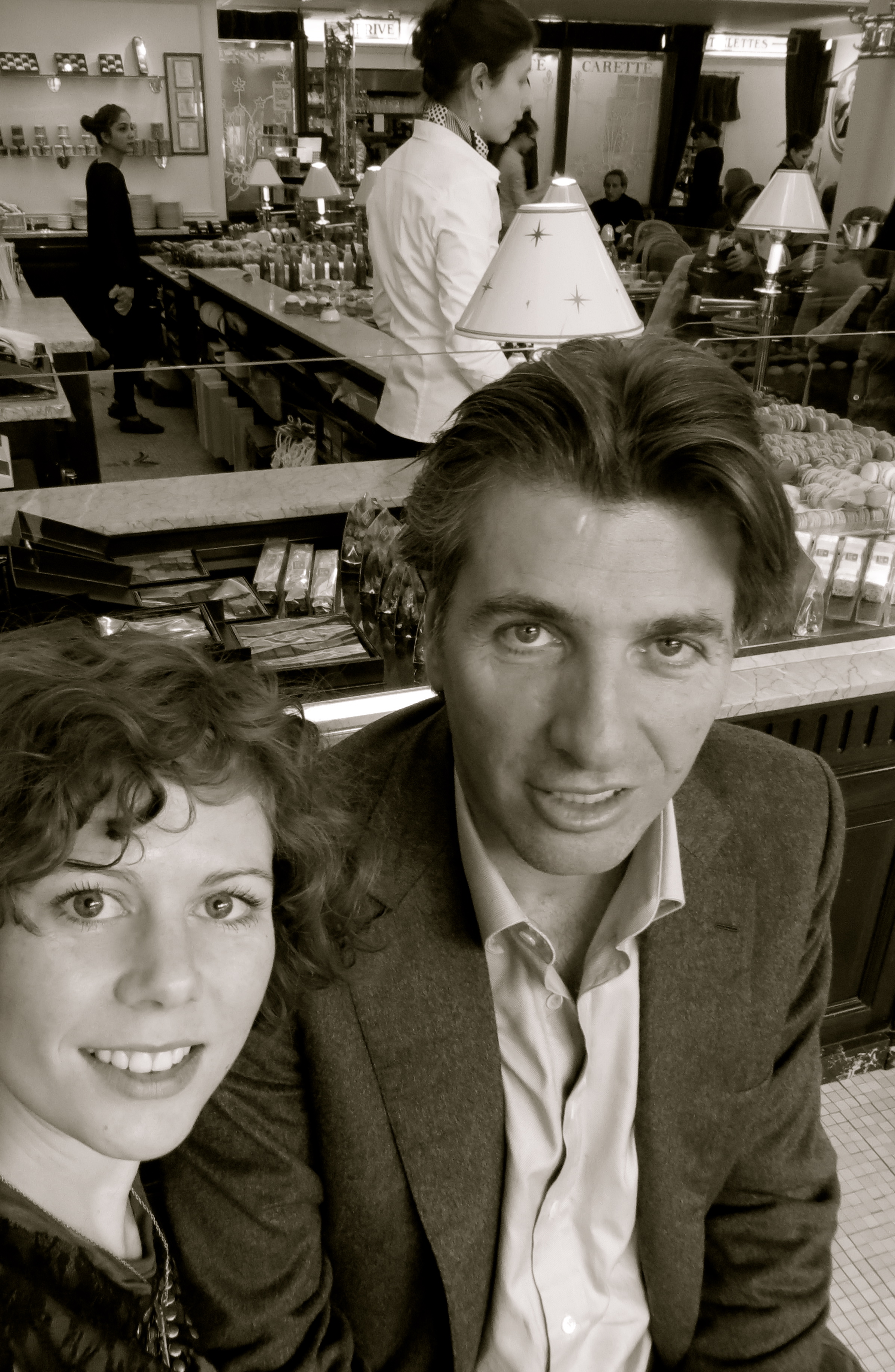 At Carette Café
I met Mathias again yesterday at Café Carette: Place Trocadero in the 16th for a hot chocolate. Here we talked about his life and luxury.
What it was like to have a father (Jacques Helleu) that worked as Creative Director for one of the worlds leading luxury brands: Chanel.
To give you an understanding of the world of luxury. And of his perspective on luxury in general!
ABOUT HIS FATHER JACQUES HELLEU
How did your father enter the world of luxury?
And how did he become Creative Director for Chanel´s Perfume and watch department back then? I asked
"My granddad had the job before him. My grandfather was creator of bottles and perfume packages in the house of Chanel (since 1930. He was working with the Wertheimer family, associated with Mademoiselle Chanel)
"So my father started working with my grandfather for Chanel when he was 18… He learned about the brand, traveled to the United States, and in 1965 he took over the direction of the advertising.
"He did the perfumes commercials such as " Allure ", " Coco" and "no 5" for example, and decided how the bottles should look like etc." Says Mathias.
When Chanel´s creative director Jacques Helleu first approached Mr Luhrmann about making the film for perfume no 5, the director told him: "I have no real experience [of making an ad] but what I can make you is a . . . trailer for a movie that has never actually been made, that is not about No 5 but in which No 5 is the touchstone." – It says under the publicity. And so it was done:

The presse: About Jacques Helleu´s work for Chanel 
In a short article to vogue, October 1, 2007, written by Leisa Barnett to honor him, it says: "Helleu was the driving force behind the house's iconic ad campaigns, which have featured the likes of Catherine Deneuve, Nicole Kidman, Kate Moss and Keira Knightley and established Chanel as a key brand name in the modern consumer market.
"His larger-than-life personality, immense talents and unique vision have defined Chanel as the ultimate house of luxury, with an unparalleled global presence," said Maureen Chiquet (Chanel's global chief executive officer) in a statement following Helleu's death.   'Taste is a gift,' he often confessed." 
In 1987, Jacques Helleu also propelled Chanel into the world of watchmaking, by drawing the watch: Première, then "Mademoiselle". Especially "the chocolate" and then the "J12" watch, enjoyed a worldwide success since 2000." – Strategies.fr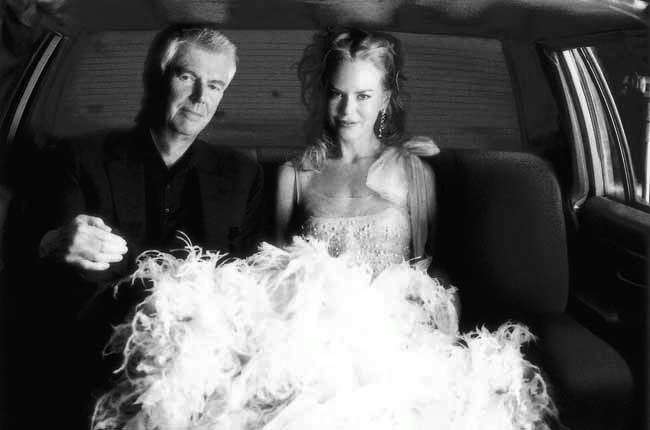 "He worked with the branding, publicity, watches and jewelries for the house of Chanel until he died at the age of 69", Says Mathias.
According to you, how did you father influence on Chanel´s image? I asked Mathias.
"He helped constructing the image by being very strict and coherent. He had his own taste".  "He was very elegant, funny, solitary and with lots of taste in general."
 Did he ever talk to you about his job?
"All the time, it was his life. He didn´t make any difference between his work and his personal life. He loved his work."
"His working-hours were flexible… So he worked at the office and outside the office. He worked while walking in the forest, during lunchtime, no matter where."
"And he found his inspiration there; in his everyday life: In movies, in the people he met, in the books he read."
Did you spend a lot of time with him?
"Not that much, because we were not always at the same place at the same time. We had different lives, but a lot of good moments together. My parents divorced when I was young so I´ve never lived with him. But we often met here in Paris or during vacations".
Didn´t it bother you, not to have much time with him?
"No, because I think it is better to have a good relationship and see each other less, than seeing someone all the time and not getting along well."
What did you learn from him?
"Mostly I learned by observing – I learned a kind of mentality: a way of living, a way of behaving, a way of eating, a way of appreciating the beautiful things in life, such as: The boats, the cars, the women. In general to know what is beautiful!"
What did your mother do?
When I was little she didn´t work. But then she started working in an antique store, and later on she worked with her dad, but she always had time for us.
We were a small but very close family.
WHAT IT WAS LIKE GROWING UP IN A WORLD OF LUXURY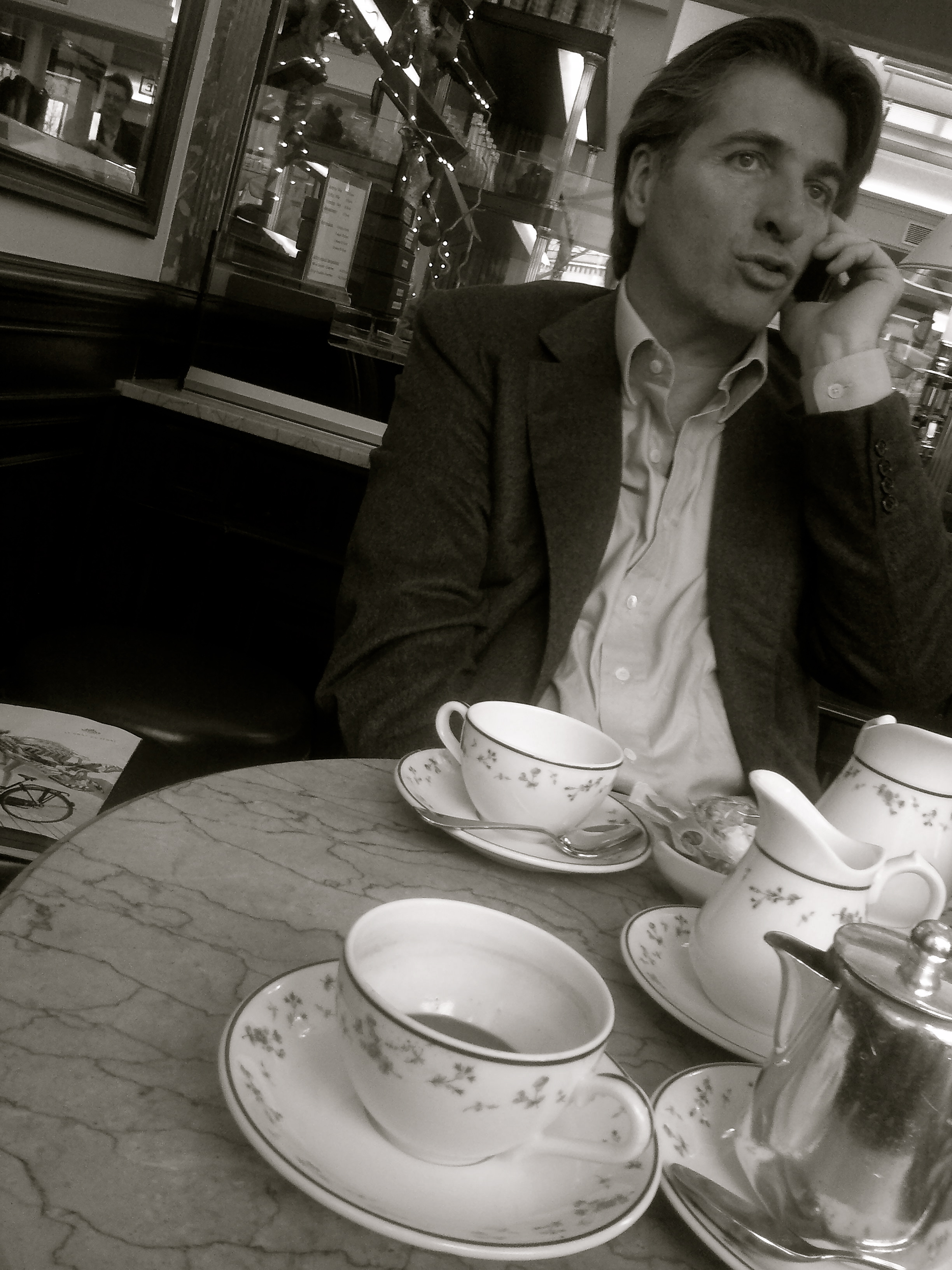 What was your childhood like?
"A lot of good memories. It was a childhood in Paris: The most beautiful city in the world: A happy childhood with great parents and friends that I still have.
In general I am constructed in a certain way, where I only remember the good. The less good I always forget: which is the secret of happiness by the way! But I really did have a great childhood."
Left Paris to follow his own direction.
"I left Paris for the first time when I was 23 years old, to move to London…
I worked within finance for several years, and afterwards I created my own finance company in London and Paris.
I never really completely returned to Paris after that. I always kept on travelling between the countries and I still do.
I left for Asia, came back again, but then ended up moving to Hong Kong where I work now.
You never dreamed of following your fathers footsteps as Creative Director for Chanel?
I mean: if both your dad and granddad worked for Chanel all these years It could have seemed natural?
"No I wanted to do something else…follow my own path. I think it must be tough working with your father, especially when he´s got character. But my father did it."
What were your dreams for the future when you were younger?
"That the good would continue. I was happy and I wanted it to continue. Wanted to keep the enthusiasm, the energy and the desire to do things.
I also had a wish for material things, but not that much actually.
I wanted a sailboat and I got it. I wanted a certain car and later on when I was able to buy it I bought it, and I still have it: A Bentley continental 1956.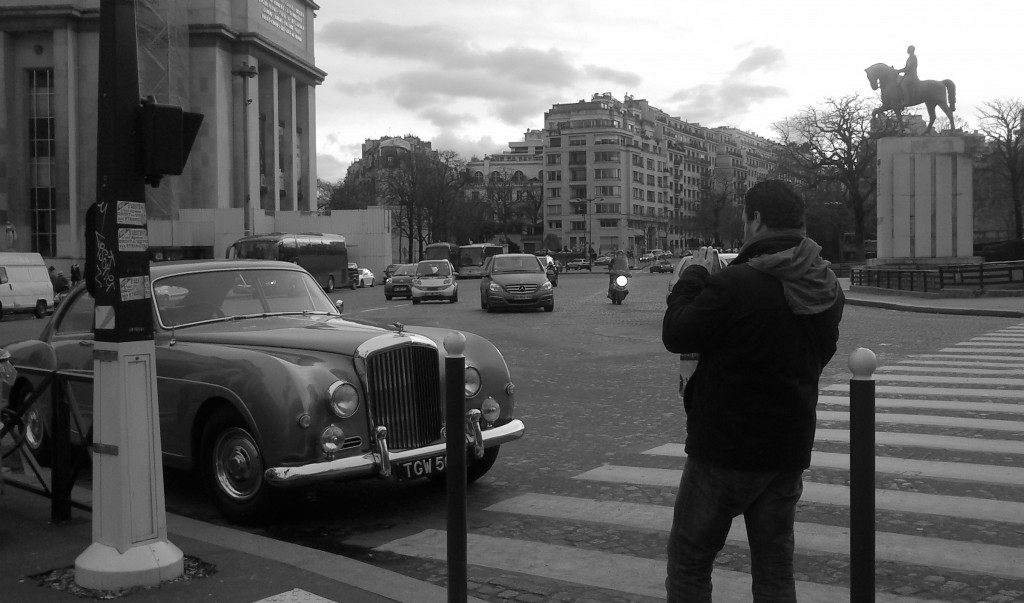 "But mostly I just wanted to continue to have fun and do things…as I do today.
I like to do a lot of things in several places at the same time, so life wont become monotone. So I have helped a friend to open op an art gallery in New York. It is still there: Miguel Abreu Gallery, 36 Orchard Street. NY.
It is one of the best galleries in NY, even in the world…one of the most interesting! Only because of Miguel, he has a lot of talent when it comes to choosing the right artists and helping them advance. I mostly work on my company in Hong Kong." Mathias says.
A LUXURIOUS LIFESTYLE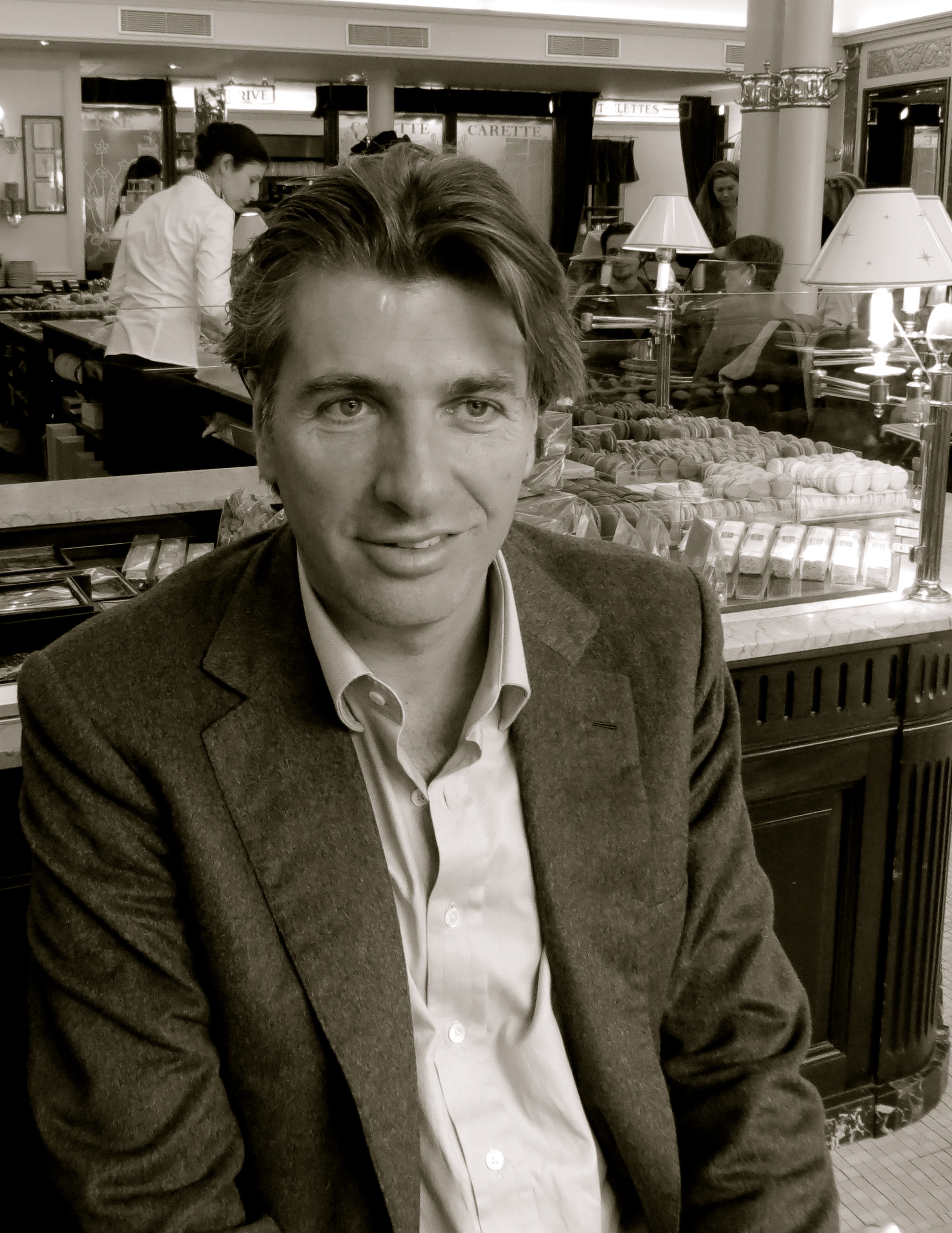 What was the image of luxury to you – when you were a child?
"I have always been able to appreciate a beautiful light and a beautiful object even though it was not mine. To surround myself with beauty, instead of things that are too expensive and not even beautiful."
What is luxury to you today?
"It is a combination of lots of things: Essentially something that is present most of the time, most people have access to it by the way, and mostly it is free: Luxury in Paris is: The light and the beauty in the city. Luxury is to have time. Luxury is to choose to be happy."
"Luxury for me is also: freedom, being able to travel, taking good care of my two girls and spending time with the people I love… and being able to spend time on my boat from time to time."
"To me, luxury is having an exciting lifestyle, where I don´t forget what is really important: The light, the beauty that surrounds me, being able to have fun, being enthusiast."
"Afterwards, obviously, there is the comfort: A beautiful house, a beautiful car… but it is only a comfort, not a luxury. Luxury is intangible".
Do you remember how your father perceived luxury?
"Yes, I think that for him it was a certain way of living: A good meal, a bed well done, the small things as well as the big things. Not necessarily a big castle or house or a big boat, but a harmony in things."
How do we obtain a luxurious lifestyle, according to you?
Don´t forget what is really important. Don´t be mistaken about luxury. Luxury is a personal notion: It is about knowing what is important to you, and not about the image you give or your presentation. You should think about what luxury is to YOU. That´s already half the work, afterwards you do what it takes to get it.
What do you think about the luxury world today, seen from an economic perspective?
When it comes to real luxury there will always be clients. For everything that is quality, beautiful and well done, where will always be a market. It is more risky for false luxury: things that are badly made.
What is the next thing you would like to buy?
If everything were possible I would buy a beautiful "Fontana" painting.
What is your favorite luxurious place in Paris?
I don't have one favorite place in Paris. There are so many different places with different things to do. I have known Paris for 50 years now – it is my city – and there are lots of places, monuments etc that remind me of something. Lots of great souvenirs. So it´s difficult to pick out one particular place.
Here we are now for example (referring to Carette at place Trocadero): it´s been 45 years that I´ve visited this place. I used to come here with my dad and with my friends. We all changed, but the place stayed the same and I like that: It is a luxury as well!

I like that there are certain things in life that never change, in a world full of changes. It is reassuring that you can return to a place you love and notice that it hasn´t changed."

Which places would you recommend in Paris?
"To dine with a beautiful woman: Voltaire,
To run: Le Quai de seine,
To see a good exhibition: Le Louvre.
It depends. There are lots of beautiful places."
What is your favorite place in the world?
"On my boat"
What is your favorite book?
One of them is: "La promesse de l´aube" by Romain Gary.
A WORLD CITIZEN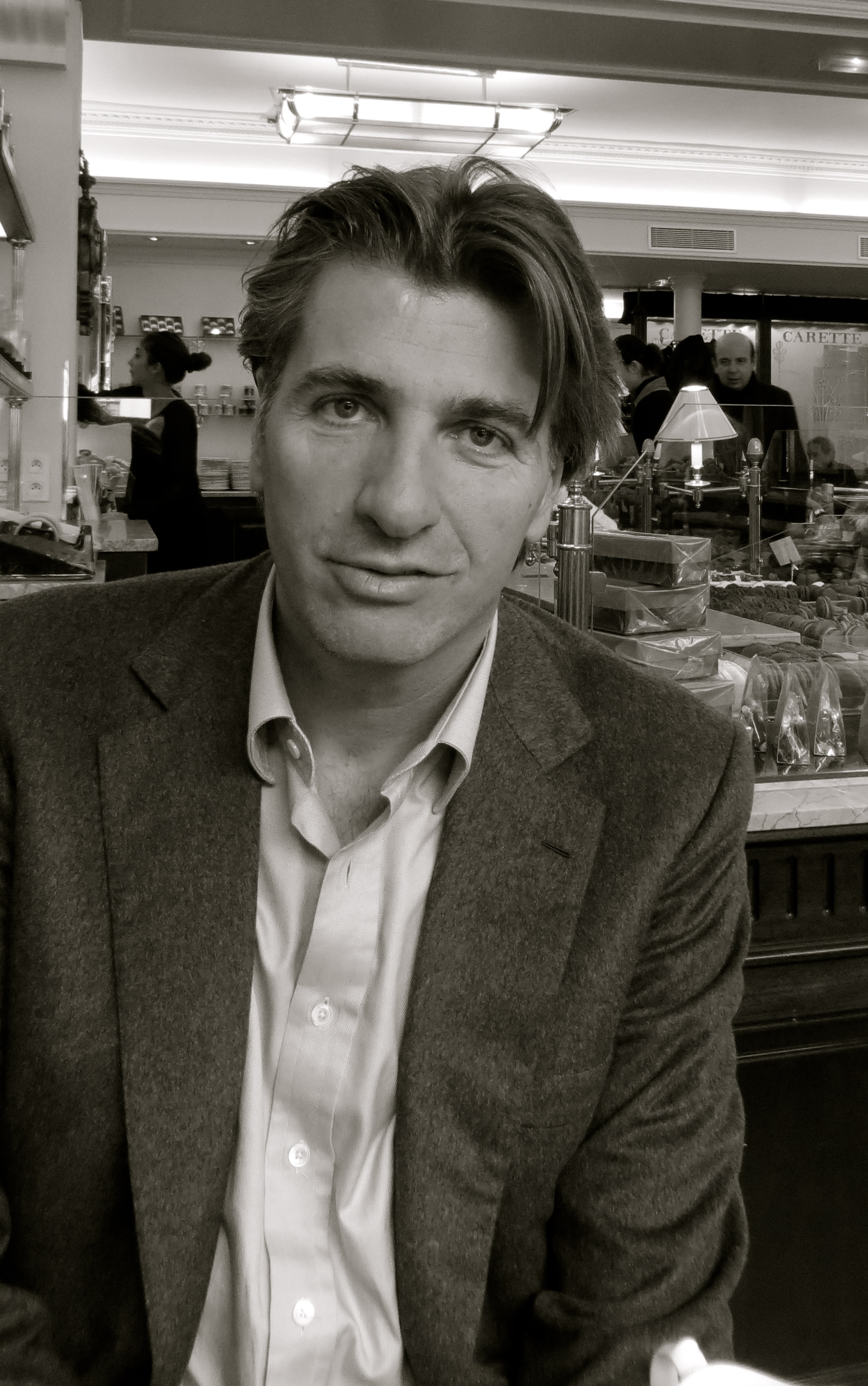 Do you have any bad habits?
Yes, I move too much and sleep too little.
If I came to your place and opened up the refrigerator, what would I then find?
"Nothing, cause I rarely eat at my place. I don´t drink alcohol so I only have a couple of bottles of champagne for my friends. That´s it.
If I gave you an elephant where would you then hide it?
It is difficult to hide. I don´t think I would accept it! I don´t have room for an elephant in my life. I would give it to someone who would treat it well…but for me it wouldn´t be possible. I never stay the same place for more than one week, and especially not in places suited for an elephant. So I´d probably set it out into the nature in Africa. It would be too miserable with me.
If today was your last day then what would you do?
First of all I wouldn't want to know…but if I knew, I would live a normal day and say a prober goodbye to the people I love: Say that life is beautiful, that I have lived a happy life and that I have been happy to know them…and that I wish the best for them.  
If you should give a general advice to people who read this, what would that be?
Always to be present!
 THE END
As I left Carette I thought about luxury, and about his points:
Don´t be mistaken about real luxury! A fancy car and great clothes are just a comfort! Luxury is to be found in real values such as: time to spend with the people you love or on something you love to do, luxury is about happiness.
To me it sounded as if both Mathias and father were truly passionate about what they did; and that THAT is one of the keywords to their success: Follow the things that make YOU happy, and then you create a luxurious life.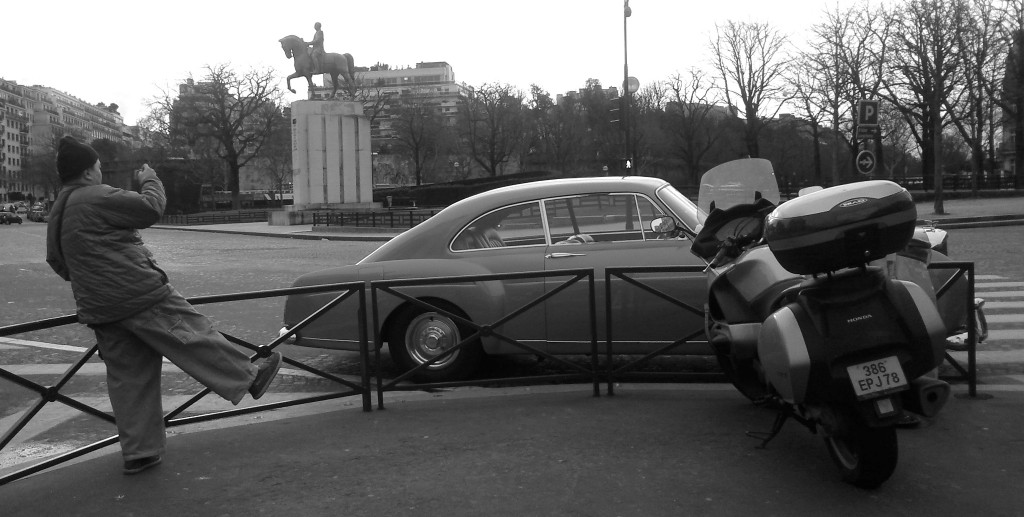 As I walked by his car that was parked outside the café, I stood still for a while and smiled. Within 3 minutes it was being filmed, pictured and admired by men in all ages.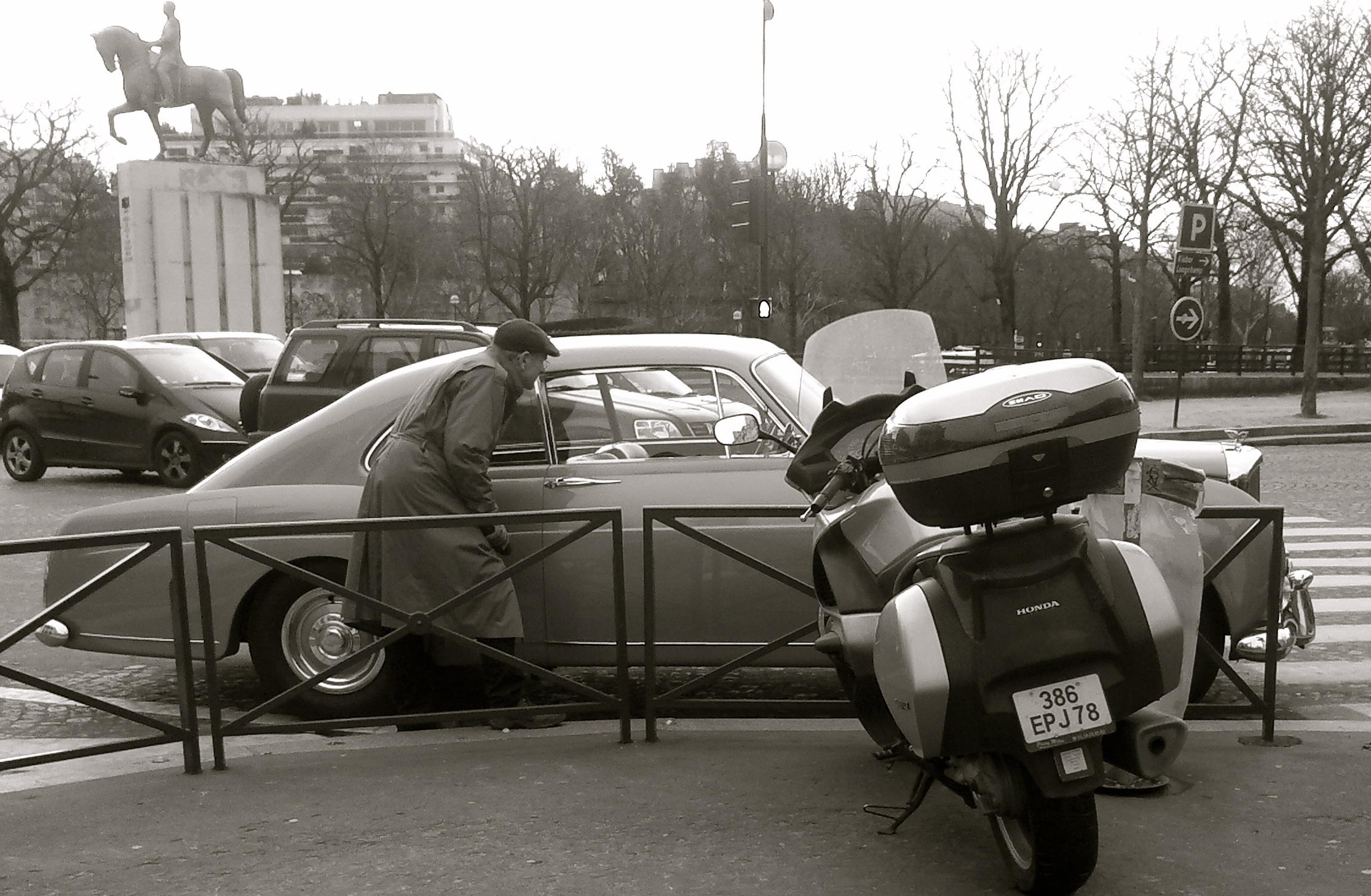 The admiration made me think: Luxury was right there in front of me: Not in the car itself, but in the dream: Being able to dream, pursuing it and being happy every time you succeed on the way!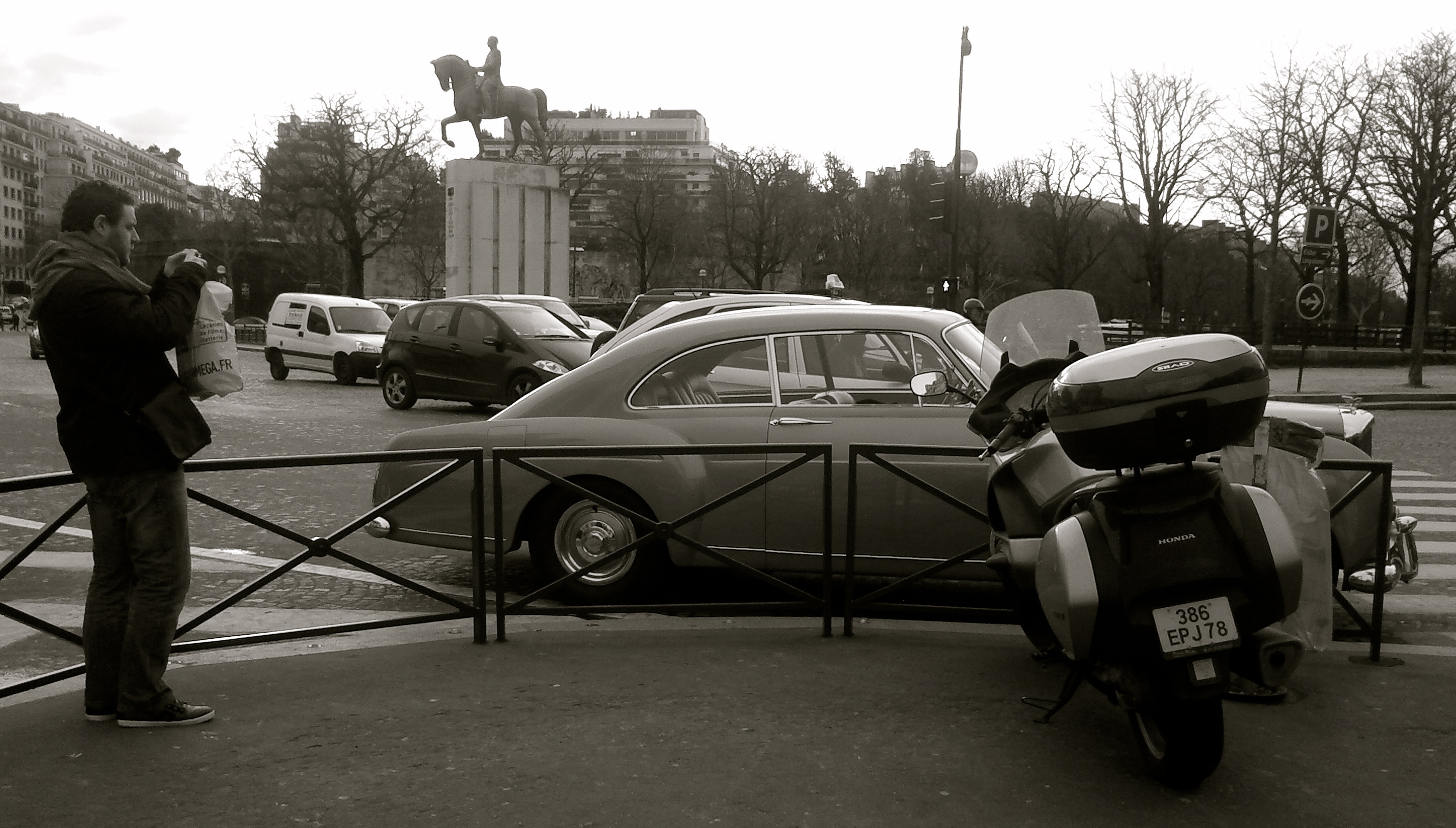 Read more about Chanel and Karl Lagerfeld here.