110 de Taillevent brasserie, amazing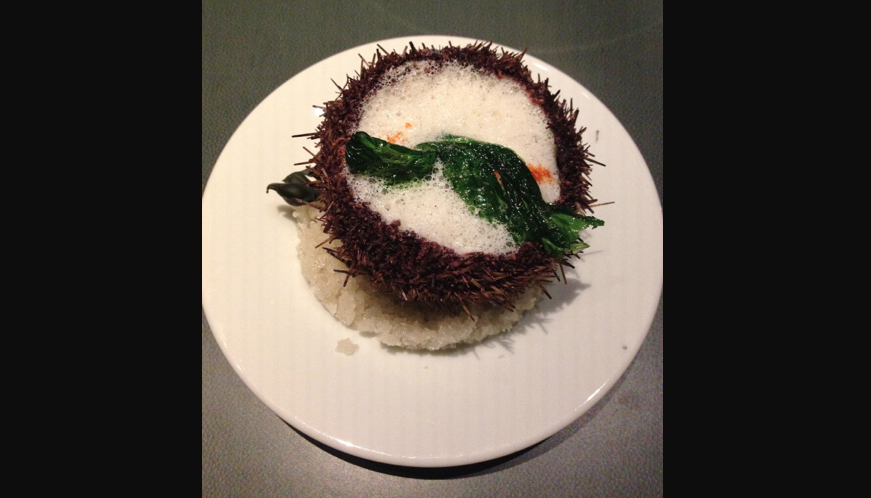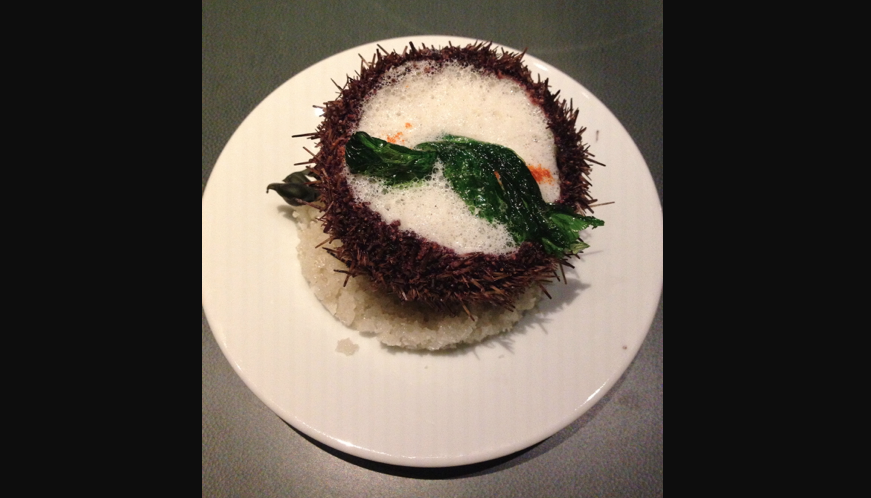 New Years Eve 2013/14.  This year I spend it at the prestigious brasserie 110 de Taillevent in Paris: An unforgettable culinary experience. A French traditional cuisine, but reinvented. A bon voyage for your taste buds. And the brasserie offers 110 wines by the glass in a unique sommelier map where each dish is accompanied by a suggested selection of 4 wines, so when choosing a menu with  wine, you are in for an unique experience.
Pictures and Article by Julie Johansen
For the first time , a brasserie offers 110 wines by the glass in a unique sommelier map where each dish is associated with 4 wines. So that everyone can explore the entire meal combined with new flavors.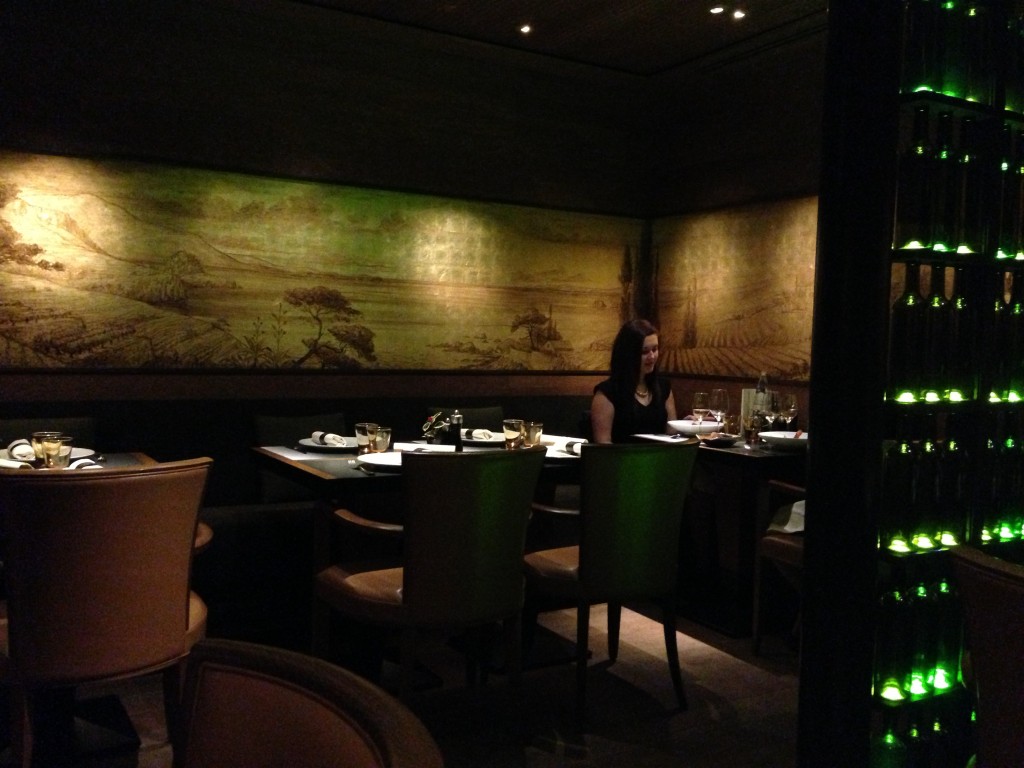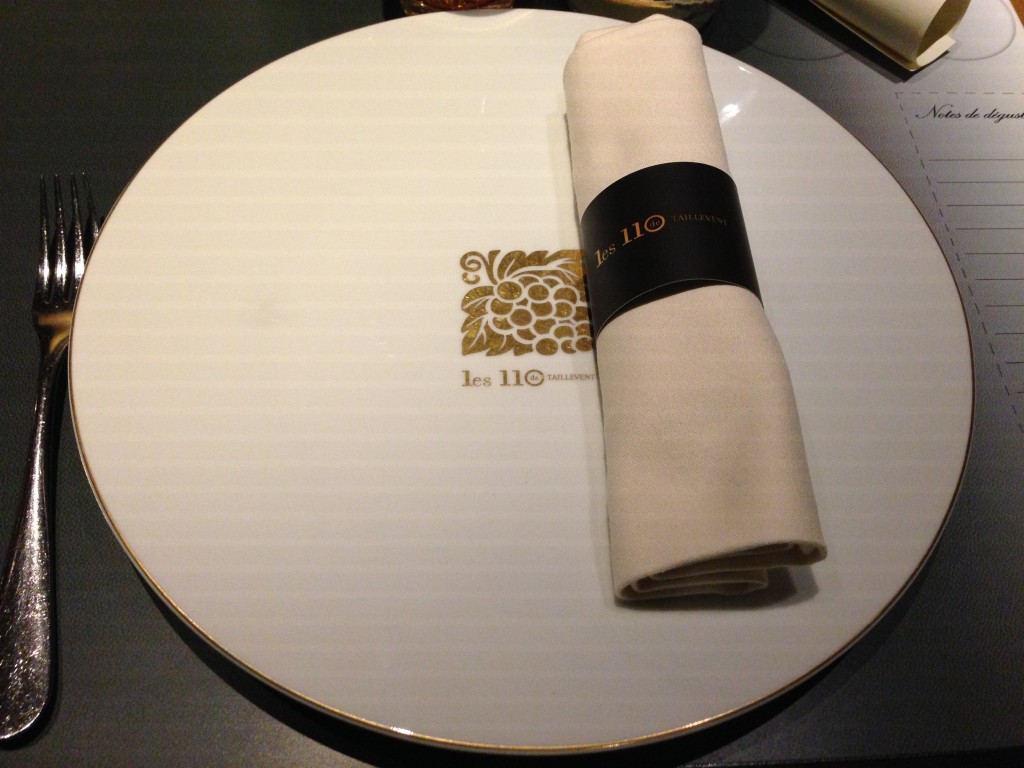 New Years Eve menu. Inspired by Chef Alain Solivérès, and prepared and interpreted by Emile Cotte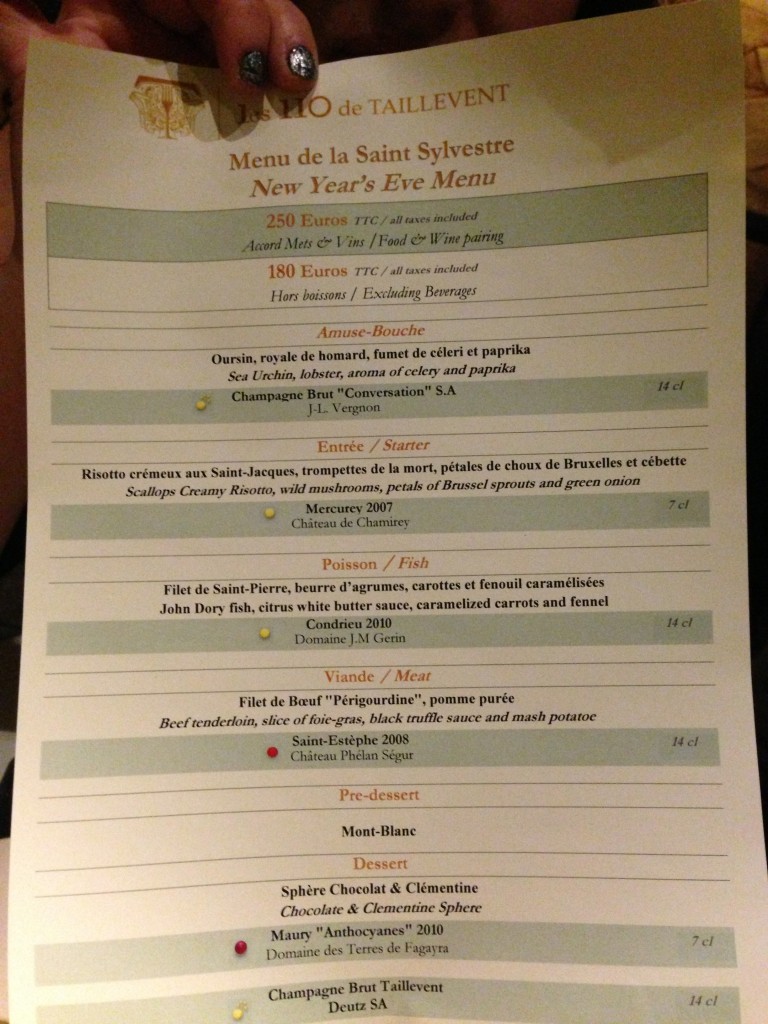 L´amuse bouche: Sea Urchin, lobster, aroma of celery and paprika. Like butter melting on the tung. A unique food experience that I would describe as "A promenade in the skies over the sea"! That was the feeling it produced.
The Mercurey 2007 wine didn´t surprise me at first, but when the two flavors of the dry white wine and the salty sea urchin got together, it created a new original flavor, surprisingly balanced.
The Starter:  Scallops creamy risotto, wild mushrooms, petals of Brussel sprouts and green onion. It took my imagination on a travel to "The colorful part of the sea", where I was swimming around in a harmony of soft sea flavors.
The Condrieu 2007 was amazing in itself, and so was the "conversation" champagne.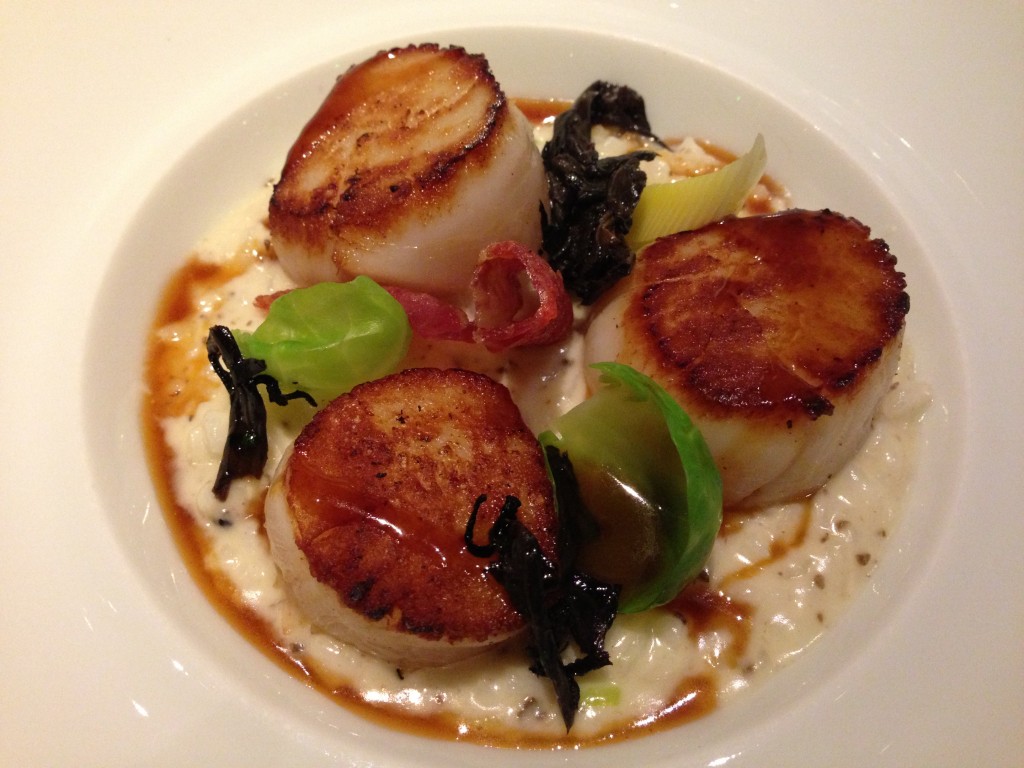 Main course: John Dory fish, citrus white butter sauce, caramelized carrots and a touch of fennel. Absolutely delicious.
Then, Beef tenderloin, a slice of fois gras, black truffel sauce and mash potatoes. What amazed me most was the moment I assembled the delicate fois gras with the more penetrating potato puree, and achieved an unexpected neutralized taste! As if one flavor repealed the other!
When enjoyed with the Saint Estephe red wine, it produced once again an entirely different flavor. Truly an experience.
Pre-Dessert: Mont Blanc. With Chest nut, meringues and speculoos-ice-cream. An amazing "I´ve landed in heaven and don´t want it to end" dessert! The surprise of how good it tastes compared to how it looks is tremendous.
At one point a lady at the table next to us leans in and asks "Sorry, are you girls food critics, writing for which magazines? You seem to have a really good time!"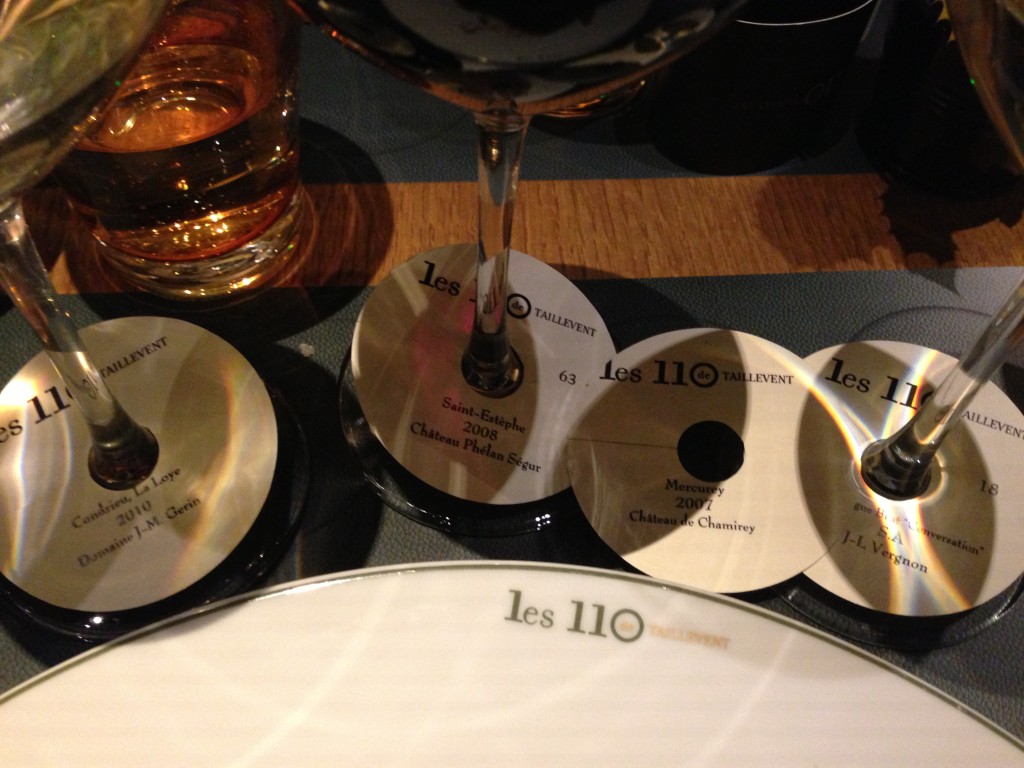 Professional food critics was perhaps a bit overestimated, but two food lovers having a good time was definitely right! Enjoying every bite. Especially the Chocolate and clementine dessert that was served right after.
Chocolate imported from South America, faite-maison.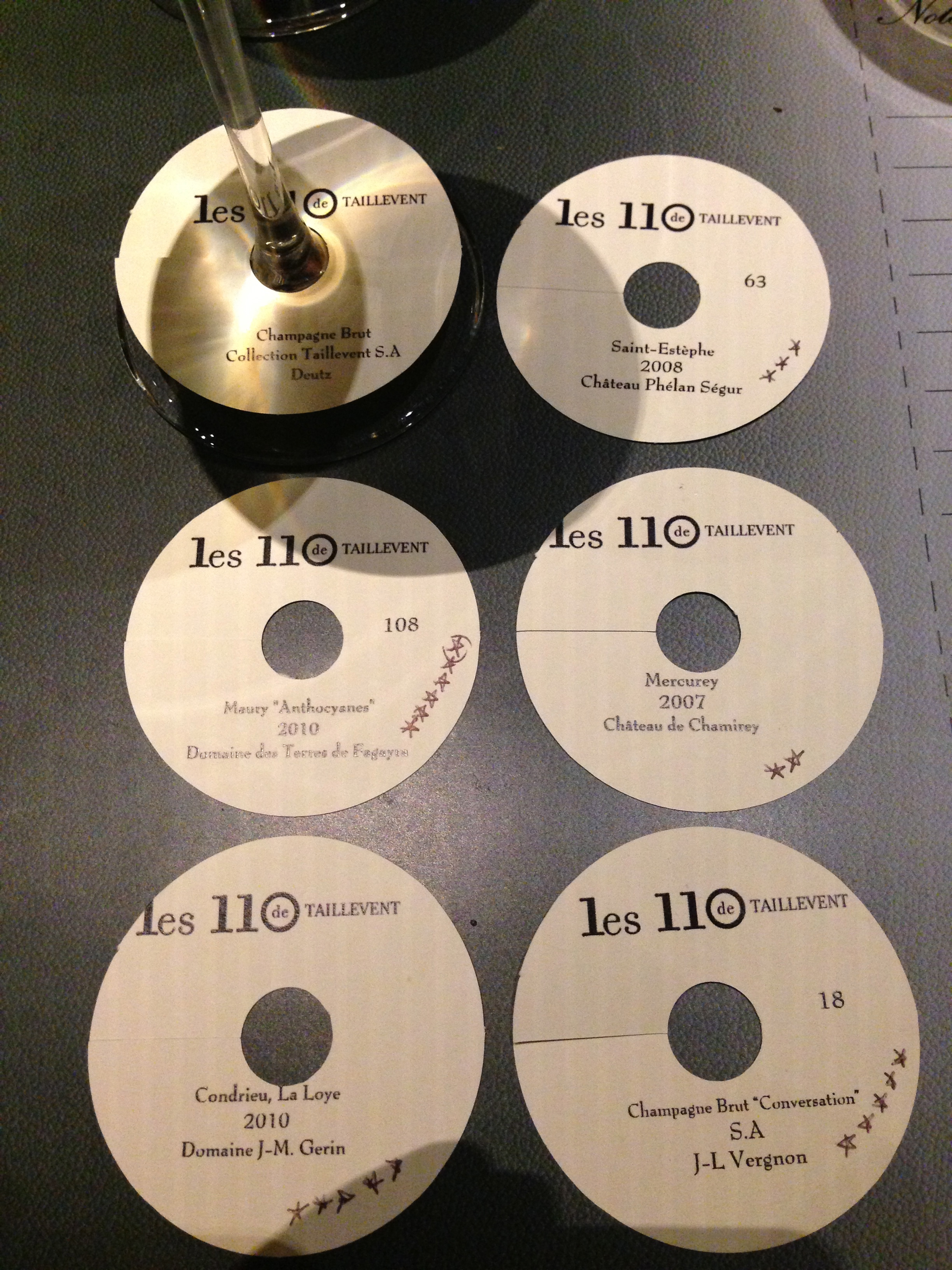 Les 110 de Taillevent – 195 Rue du Faubourg Saint-Honoré 75008 Paris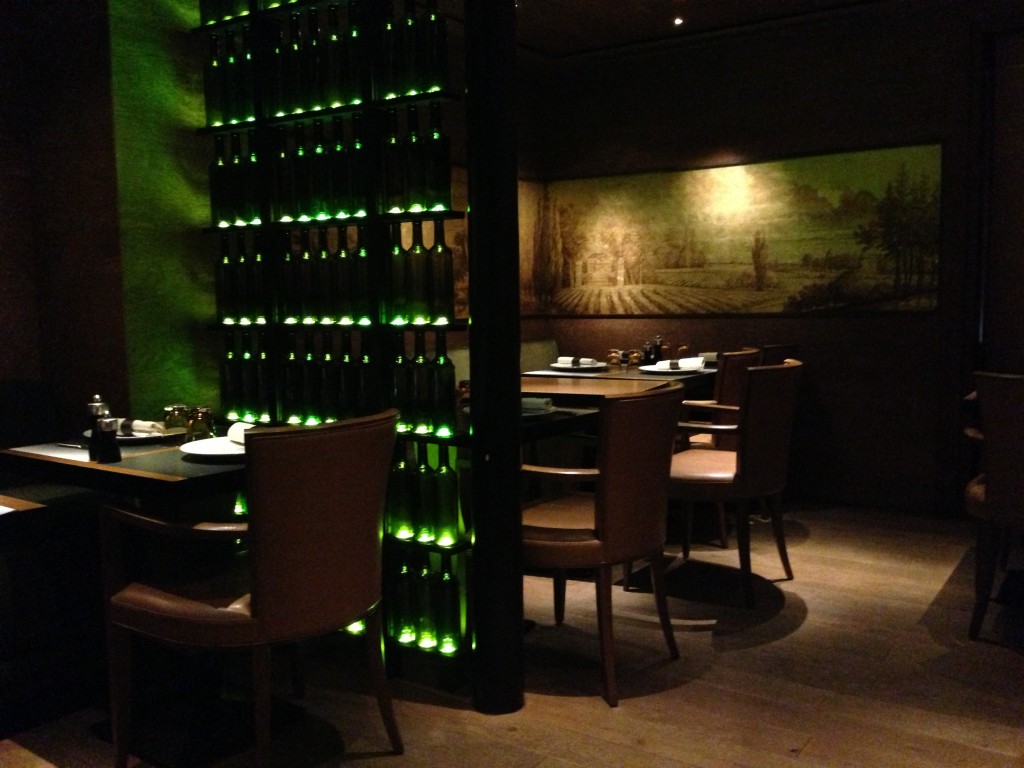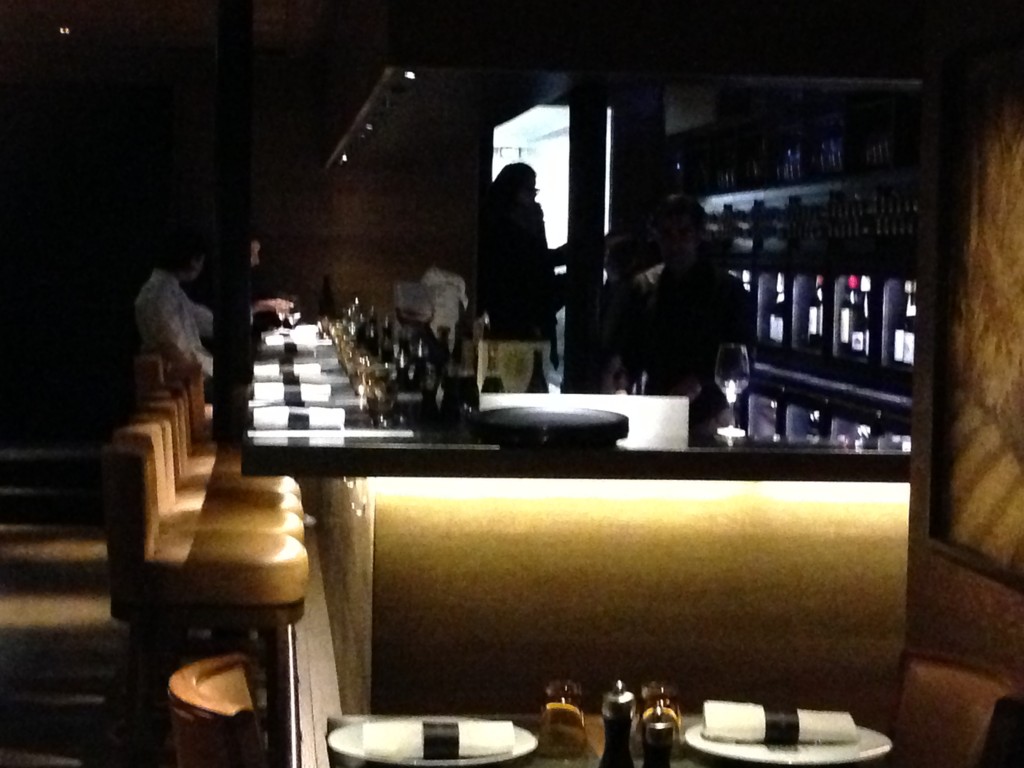 Happy New Year!