One day at a photo shoot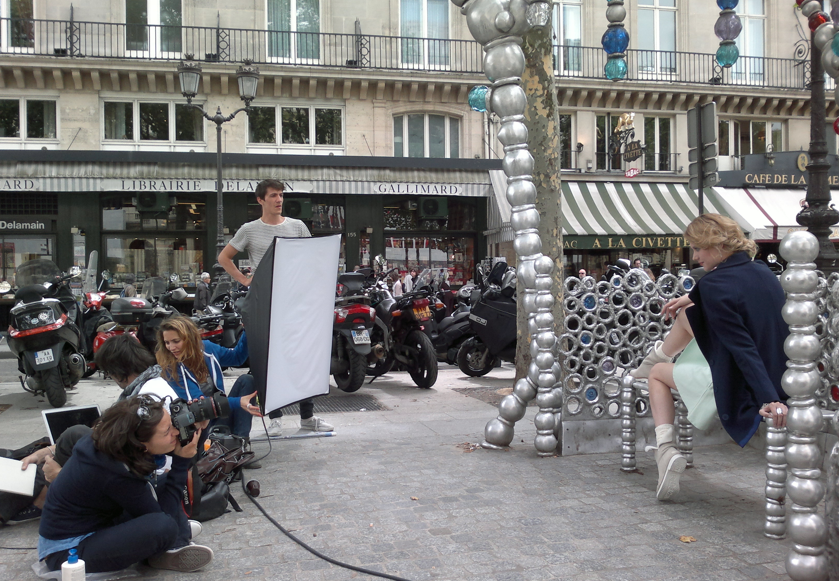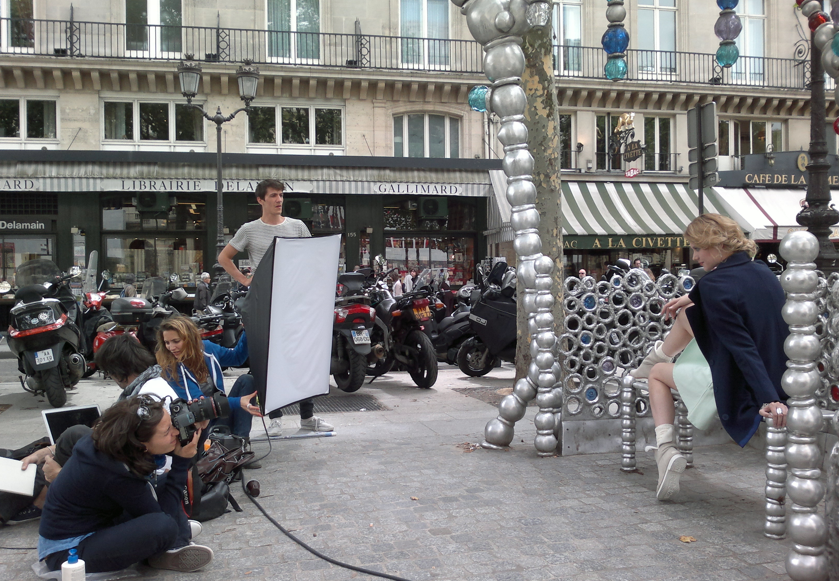 At 9am last Monday morning, I arrived at a narrow, romantic bridge in Paris, Pont des arts. The scenic bridge was the location for a typical photo shoot for the Russian magazine, called Rendez-vous. I would like to illustrate the various efforts required to produce the photo spreads found in fashion magazines across the globe.
Every day, worldwide, the streets are filled with heavy foot-traffic. People's attentions are grasped by the beautiful magazine covers on display… So they stop at the kiosks for a closer look at the inspiring fashion-photographs.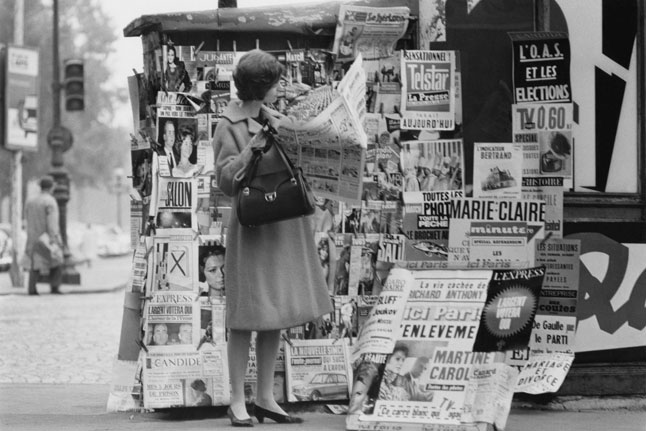 There are several factors that lead to one's attraction to the fashion magazine and make us want to buy it. Of course, it is first and foremost about the representation of the newest, freshest look that one can find within it. However, for some, it is also about the intrigue of the fascinating world of models and stylist, and the gorgeous depictions found inside.
We buy the magazine and are whisked away by the dream of a fashionable lifestyle, seemingly so glamorous and exclusive from the outside.
But what about the stories behind the fashion pictures that are not displayed on the pages?
I arrived at 9am Monday morning at Pont des arts in search of the story behind the fashion picture. The creative director of Rendes-vous, the Russian fashion magazine, had invited me to experience their world for a day.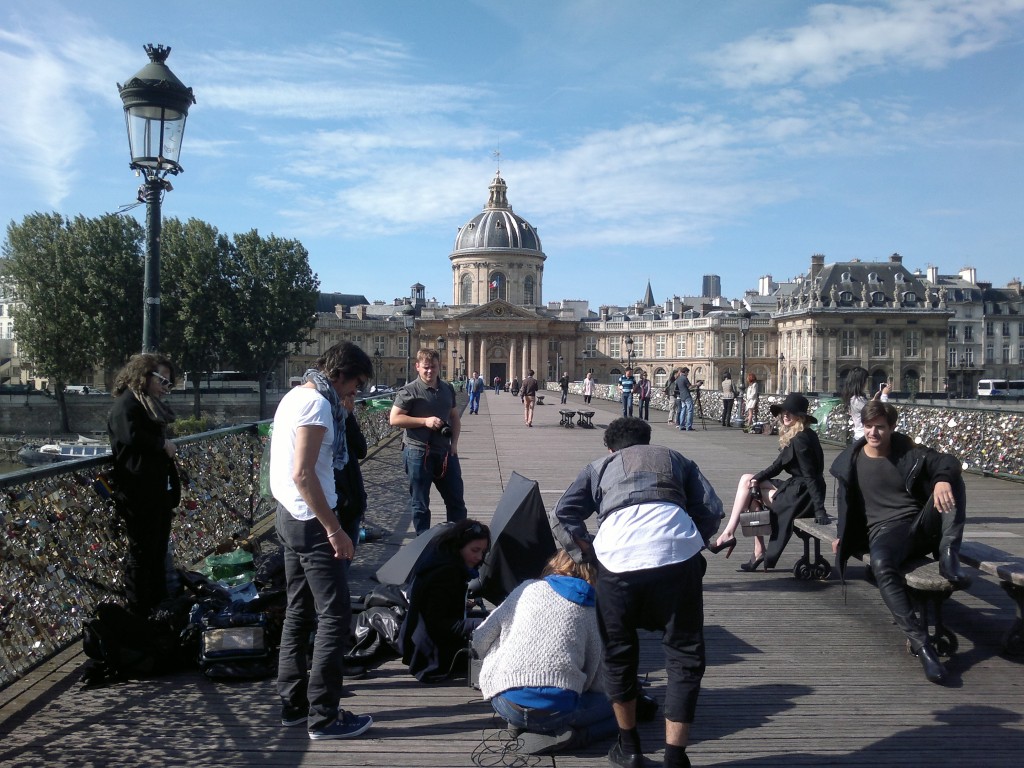 The sun shone over the bridge as I arrived, amazing, just like the romantic dream and picture of the fashion world some people have already envisioned…the perfect world to work in, or…?
Viewed from the people working for the magazine's point of view, their jobs is not always a romantic dream being brought to life, especially not when planning to shoot pictures for a winter campaign without any signs of winter whatsoever. This means they will have to work with the light, shooting against it with more flash, in order to make the settings appear darker and cloudier. Even if possible, it is still a process that requires some know-how.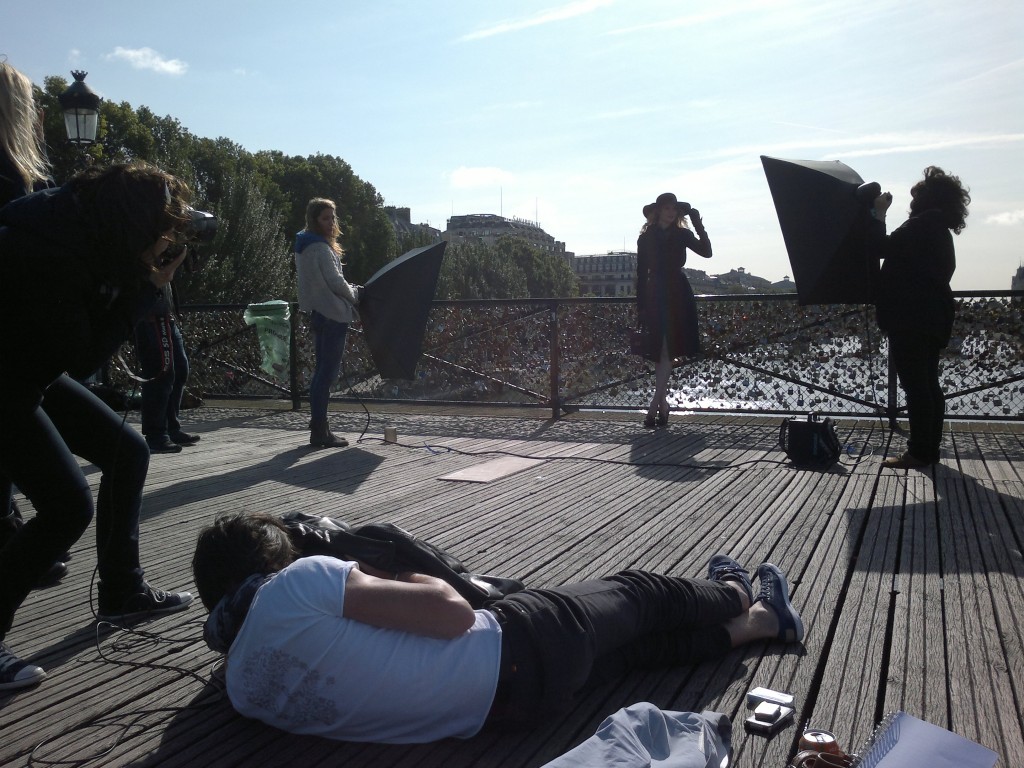 By the time of my arrival at the bridge, everybody had already been on the scene working for three hours. The entire team; consisting of stylists, hairdressers, models, photographers, flash-holder, creative director, productions director and camera-man; had been there since 6am.
They would shoot while there was still not too much sun.
To begin with, as I arrived, I could practically read their thoughts. What is she doing here? Does she know anyone? What does she want?
I was a complete stranger appearing out of nowhere. Even when the creative director introduced me, I sensed they were unable to really figure out how I could fit into the puzzle…so they didn´t talk much to begin with.
They were just doing their job: preparing the mannequins to look splendid, adjusting their clothes, their hair, the settings, etc. I could see they were very much into it.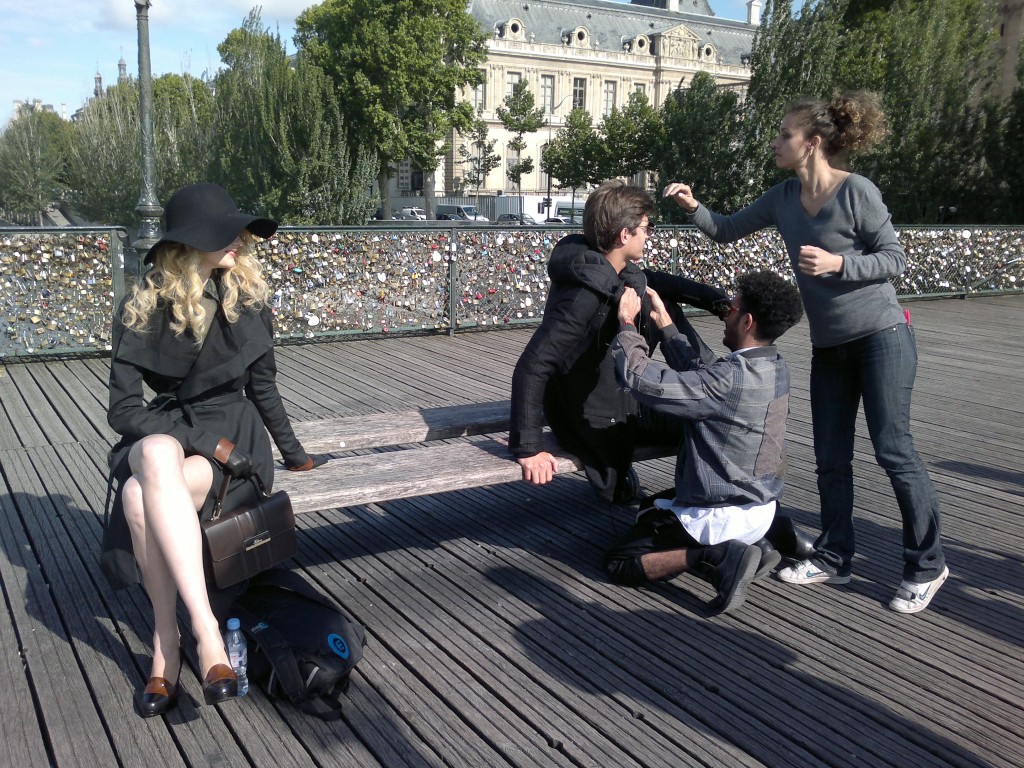 The creative director explained to me that in their world everyone has to protect their positions! In order to reach the top, or simply just to survive the tough competition, everyone has to fight and work hard to be the best. If you´re not good enough, someone else will easily replace you! There is a constant pressure from the top to deliver nothing except the best of the best! No wonder people working in the fashion-industry are defensive around people they don´t know.
I could potentially have been a girl who desired to take over one of their roles…a potential threat!!!
Those concepts gave me a better understanding of the defensive attitudes.
We moved on to the next spot
As the day carried on, I began to discover the incredible personalities behind the guarded exteriors…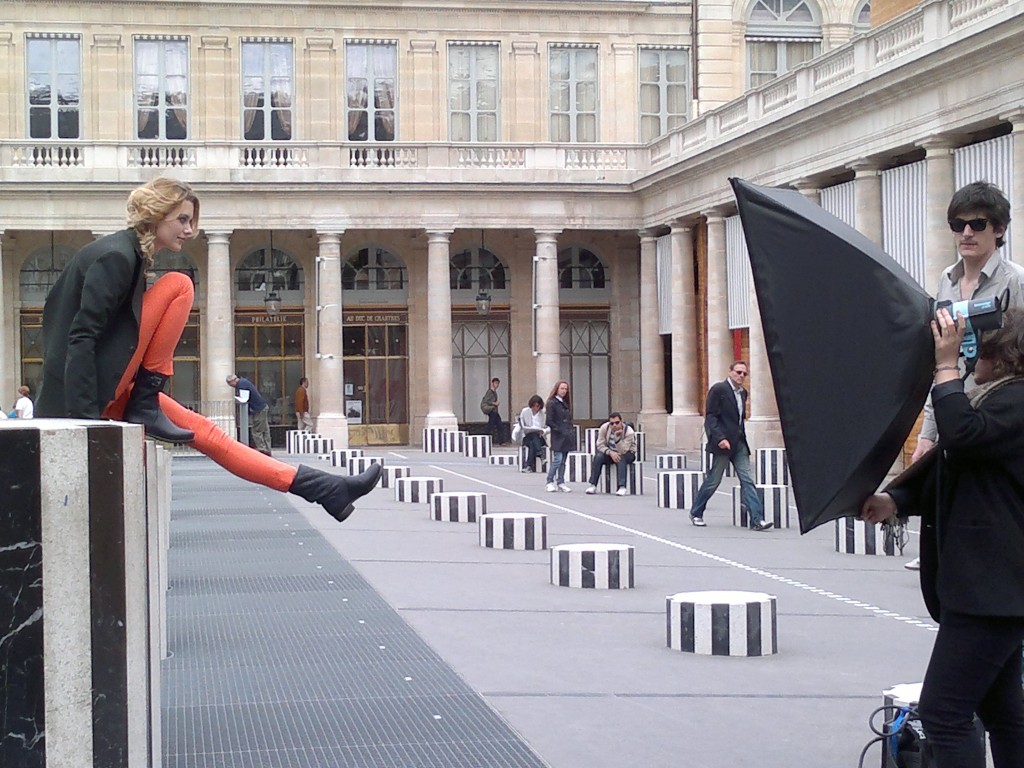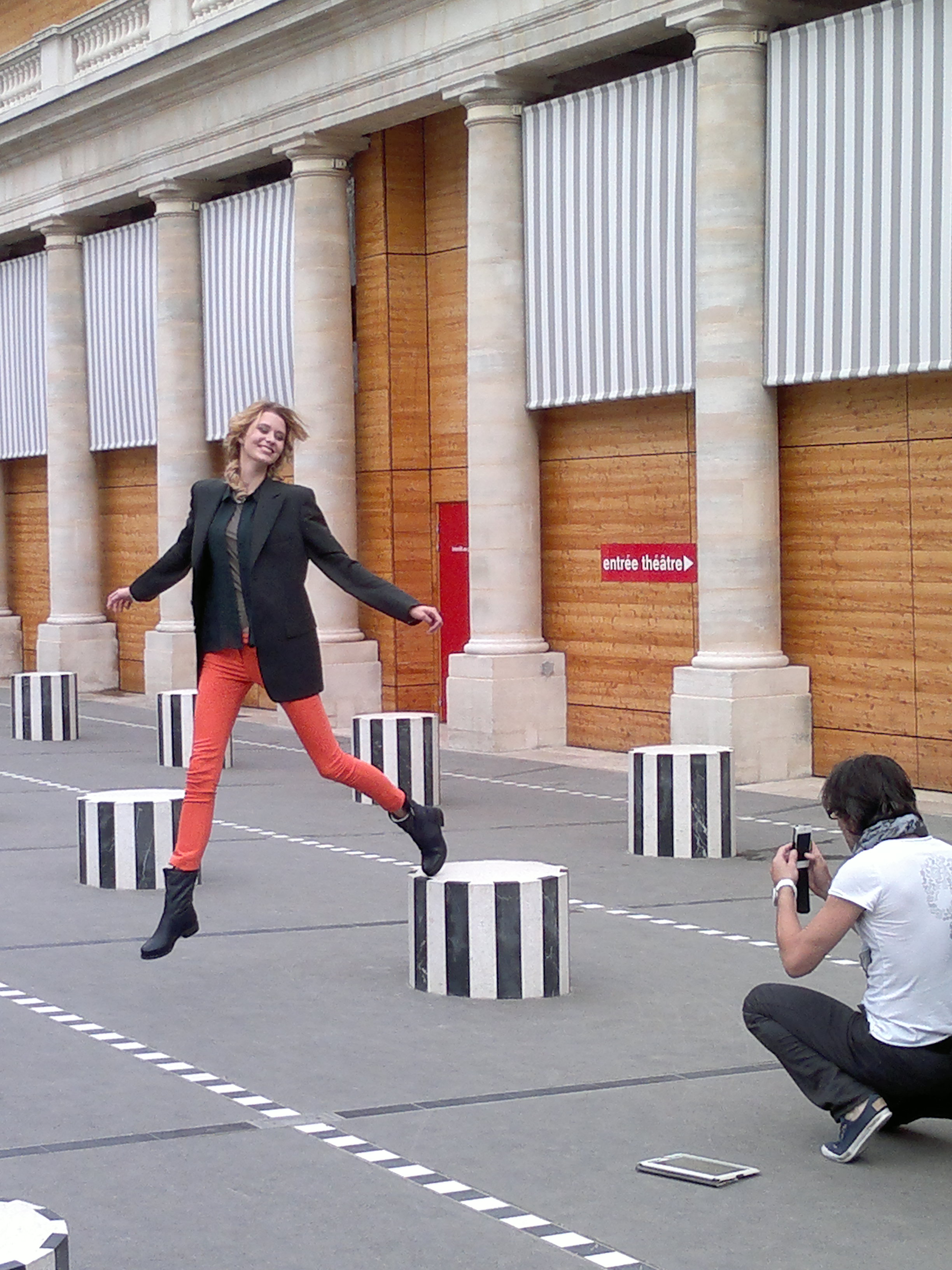 The production director told me that it´s not easy to find great people and create a team capable of working well together…so once you find them, they become like a little family that everyone on the team wishes to protect!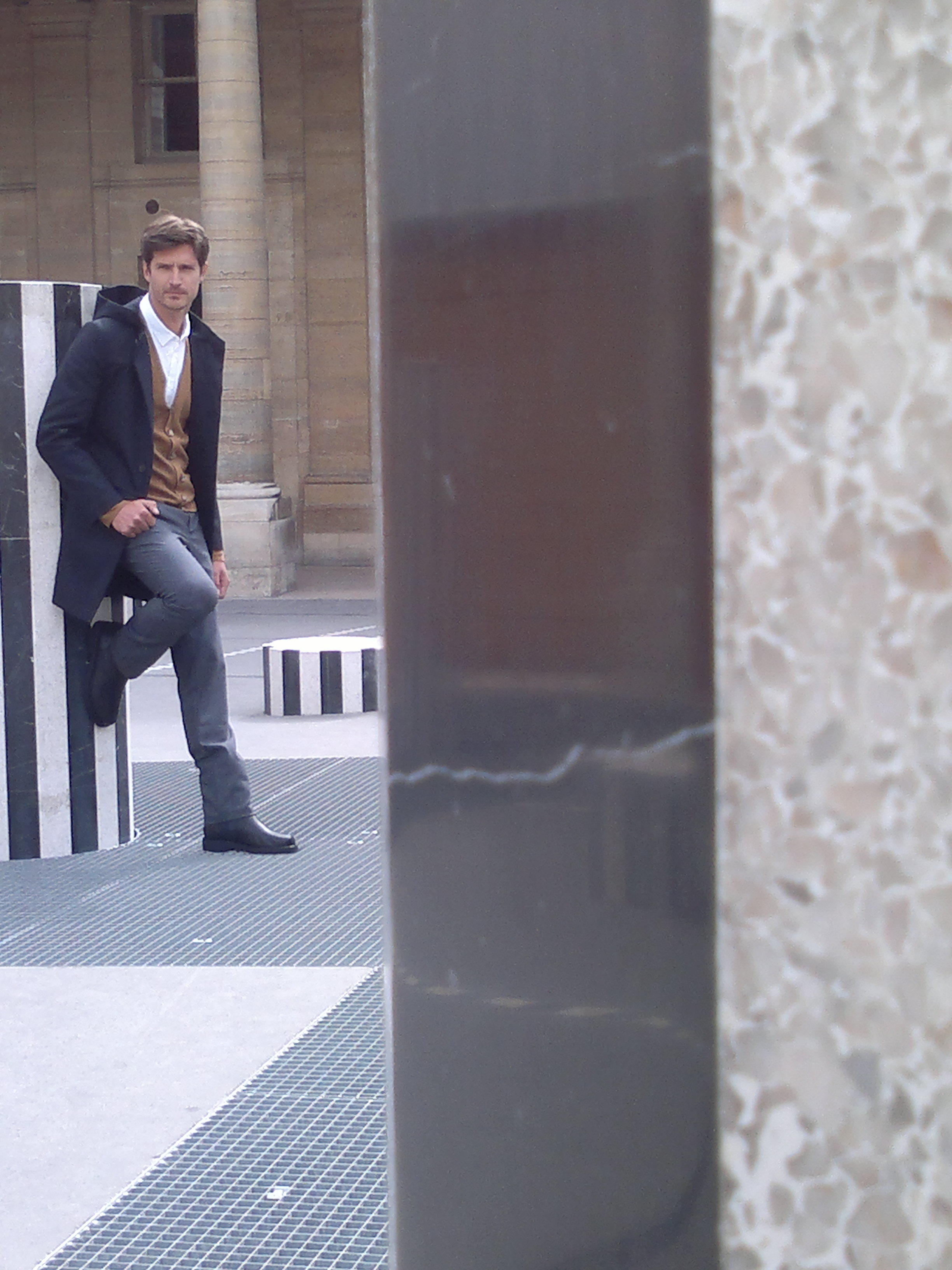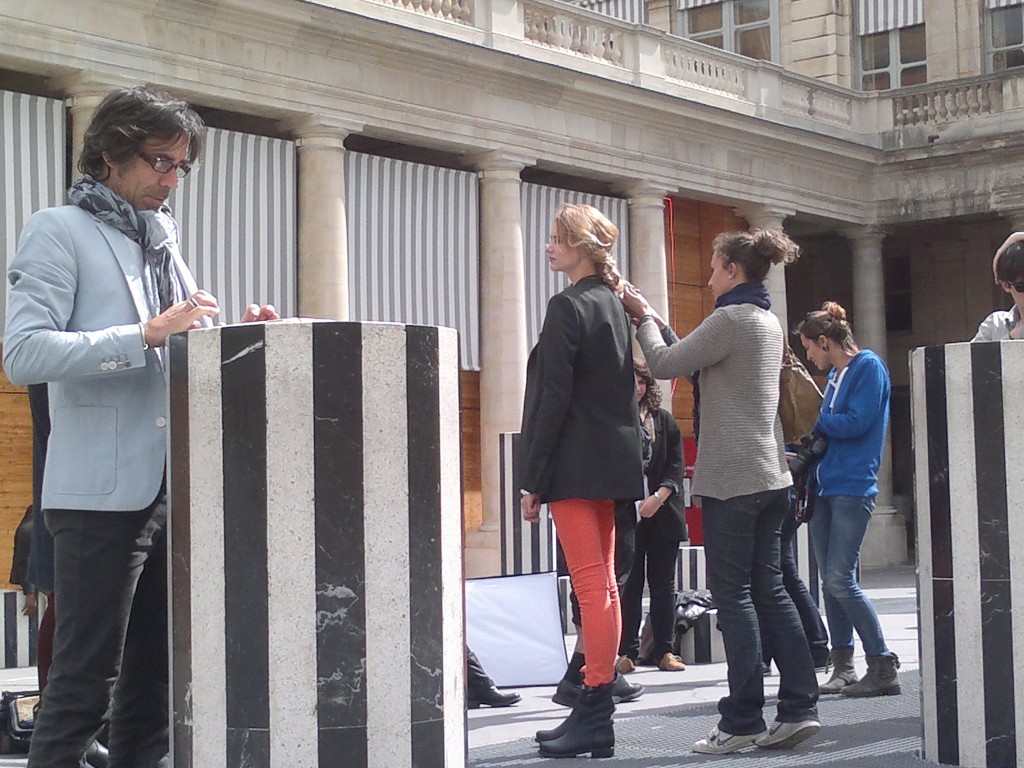 I also spoke with one of the models about his job. He said: "The traveling is great, and you get to meet new and interesting people, which I´m really fond of…
…but the backside of the coin is, that there is no real stability in the job! One month, you can have lots of job-offers. While the next, you don´t. It is hard to predict your income. That is also the reason why many models find another job when they get a family.
Three years ago models travelled a lot more, but since the economy started going down, the agencies don't spend the same amount of money on flight-tickets. They prefer finding models on the spot, instead of having them flown over from another country." He said.
When I talked to the productions director, that once had been a model too, she revealed that the life of a model is not just fun and exciting. She said: "Imagine having to shoot for a summer campaign in the wintertime and being forced to wear a swimsuit in two degrees, while pretending you've never been more comfortable. That is also a part of the job!
Preparations
We went on to the third spot, not far from the Louvre.
As a professionel you cannot just start snapping pictures! A shoot requires quite some preparations first.
The artistic director informed me that for this particular days photo shoot, there had been one and a half months of preparations!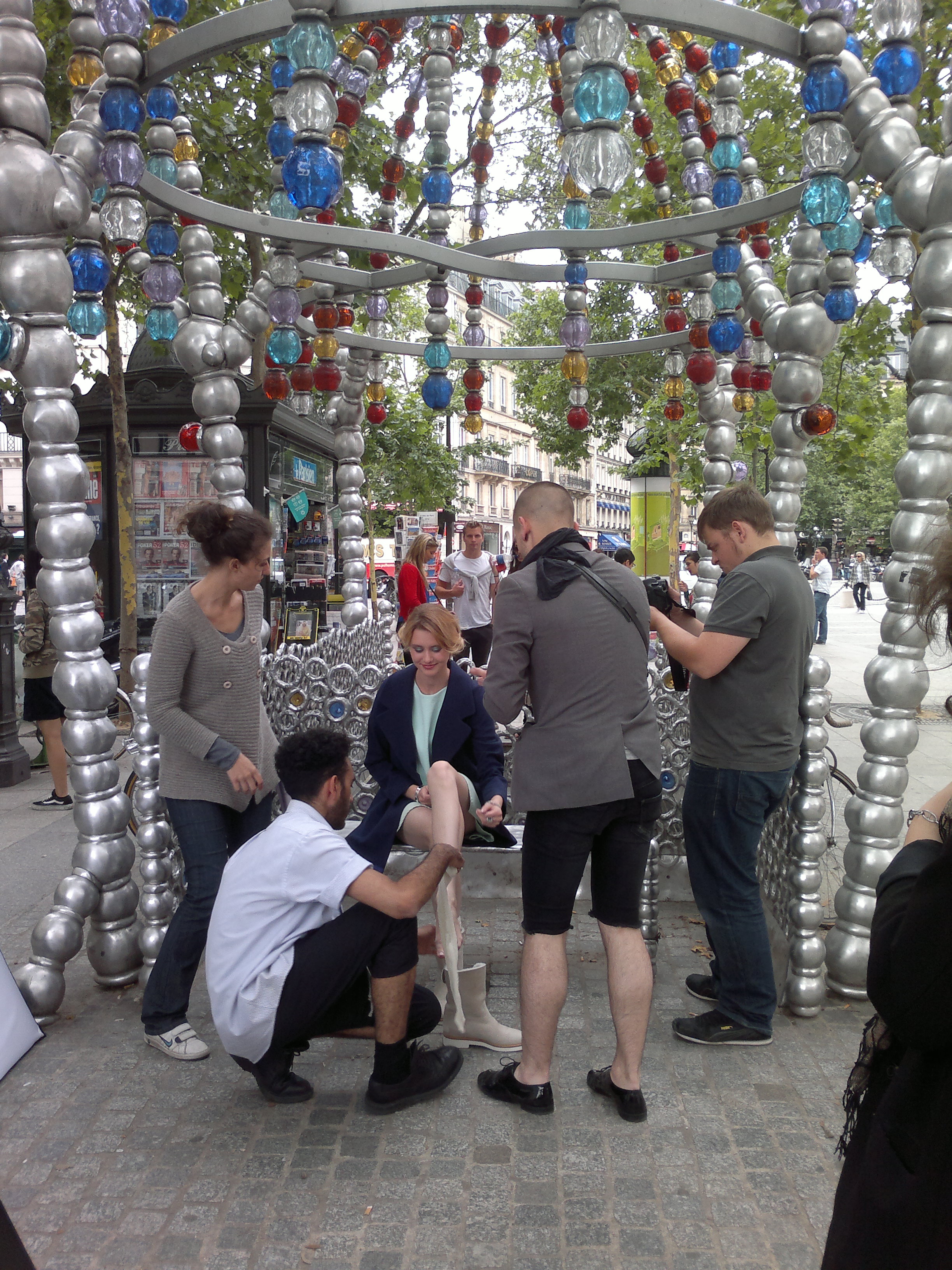 They had to obtain permission from the Parisian police, Parisian monuments prefecture and the "hotel de ville" to do this particular shoot. These authorizations are required. Since several Parisian monuments and locations are considered an artwork created by certain individuals, and in order to protect their rights, you are not allowed to profit off of their creations without permission.
It is the role of the production director to take care of all of the practical stuff.
She also had to rent a car capable of hosting everyone, and with enough room for changing clothes, doing makeup, etc. Not to mention, finding a good driver and the best makeup artist, hairdresser, stylist, models, photographers, etc.
There are lots of things that must be done before a shoot can take place…but once it's all set and a good team of competent people are found, it's an interesting job!
I had a great day, and got to discover a part of their world as well. I got a little closer the great personalities behind the guarded exteriors…
Some great moments
I hope that I´ve illustrated, that pictures are not always as they seem…behind them there is a lot of hard work! … with a little break with fun from time to time 😉
Thanks to the team for letting me participate!