The bus Toqué in Paris – An excellent experience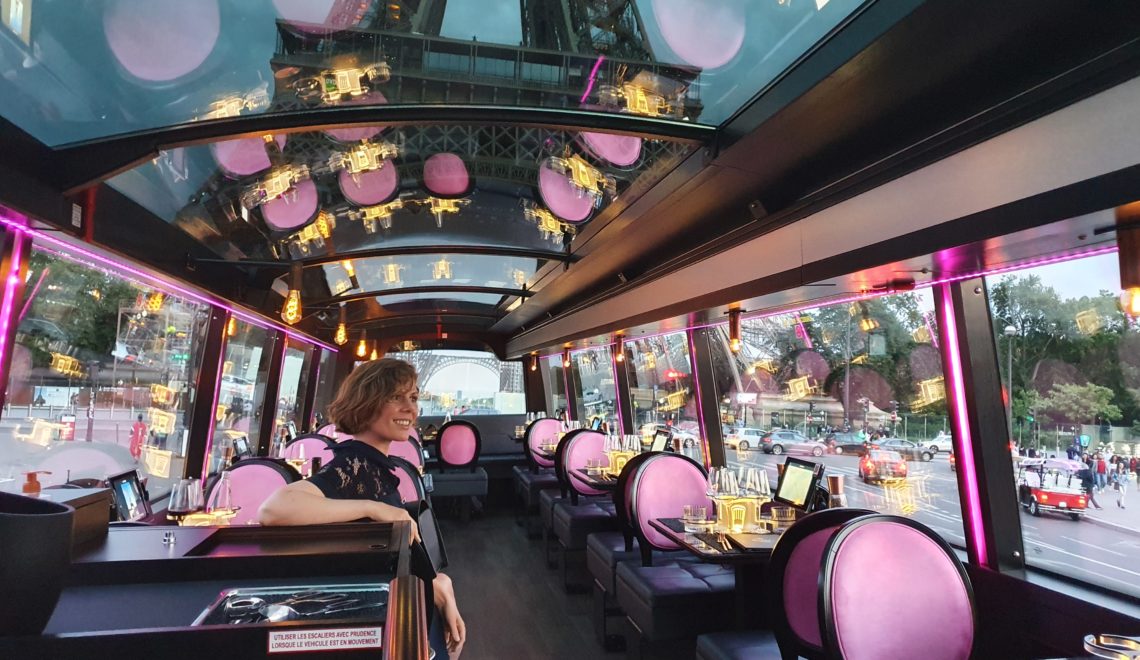 Want to discover Paris in a different way?
And go home with an unforgettable experience? Then jump onboard the Bus Toqué and enjoy your dinner and champagne at well dressed tables. Get transported around the city and see all the hot spots. Discover it with me here..
The bus Toqué leaves from 67 Avenue des Champs Elysées in mid-Paris.
There are several departure times and dinner options; a romantic lunch break or a Paris by night adventure…with or without accorded wine…depending on your wishes.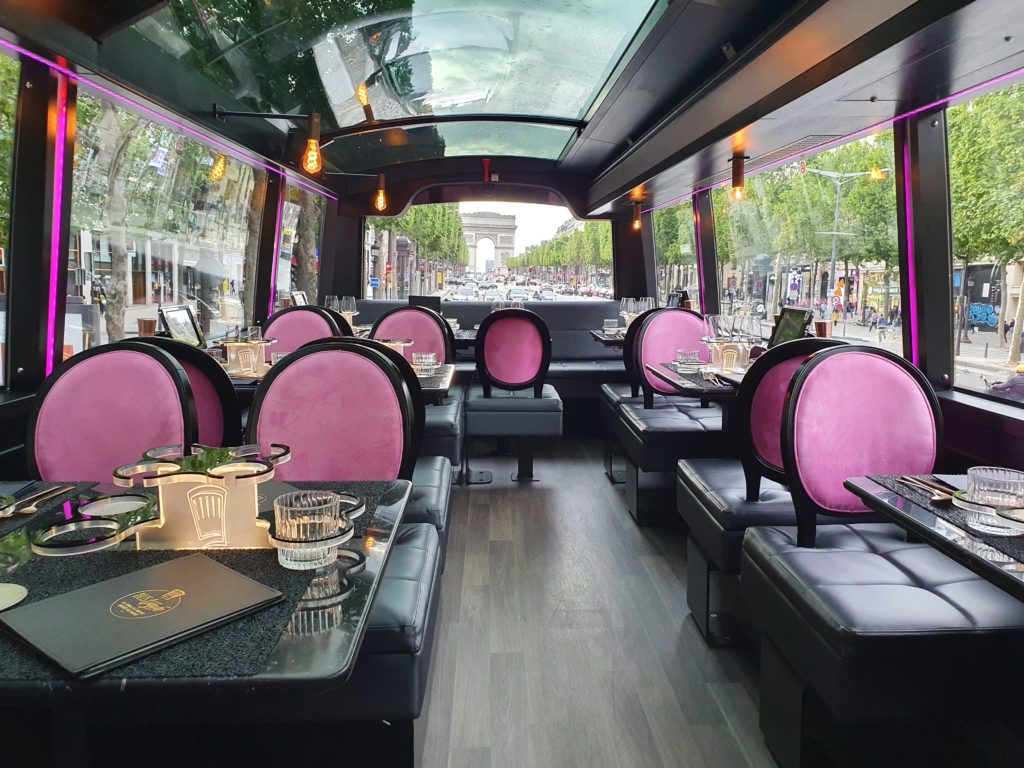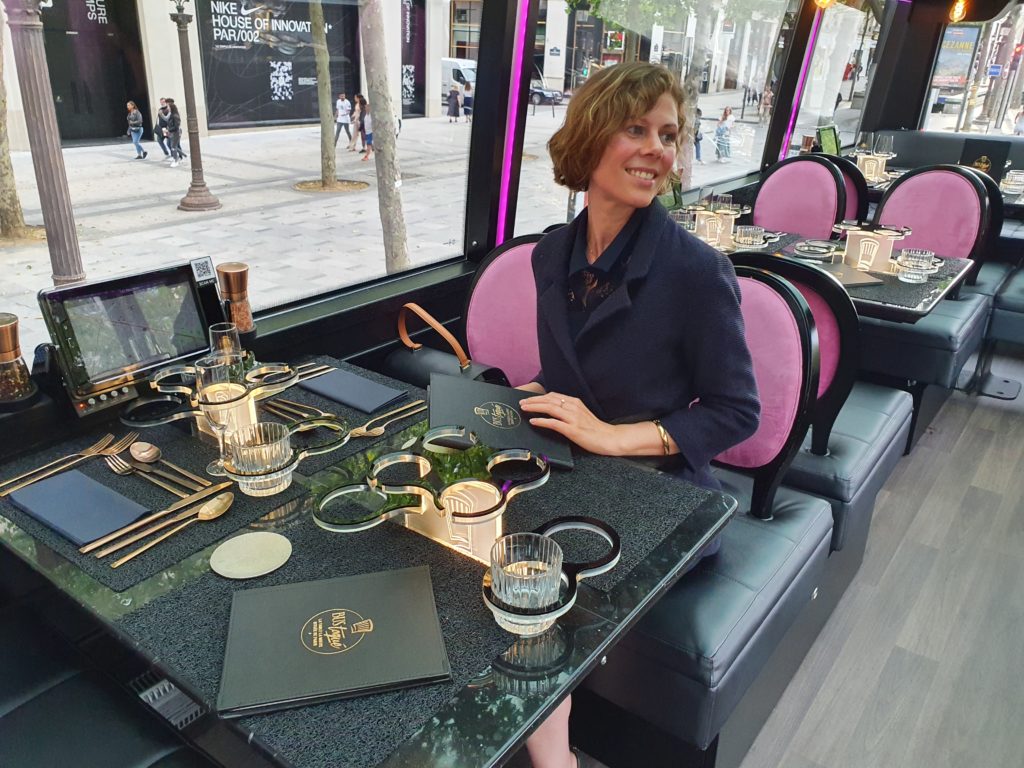 I choose the Paris by night departure with the  new Parisian aperitif formula consisting of a plate of semi-smoked salmon and caviar, plus a glass of champagne.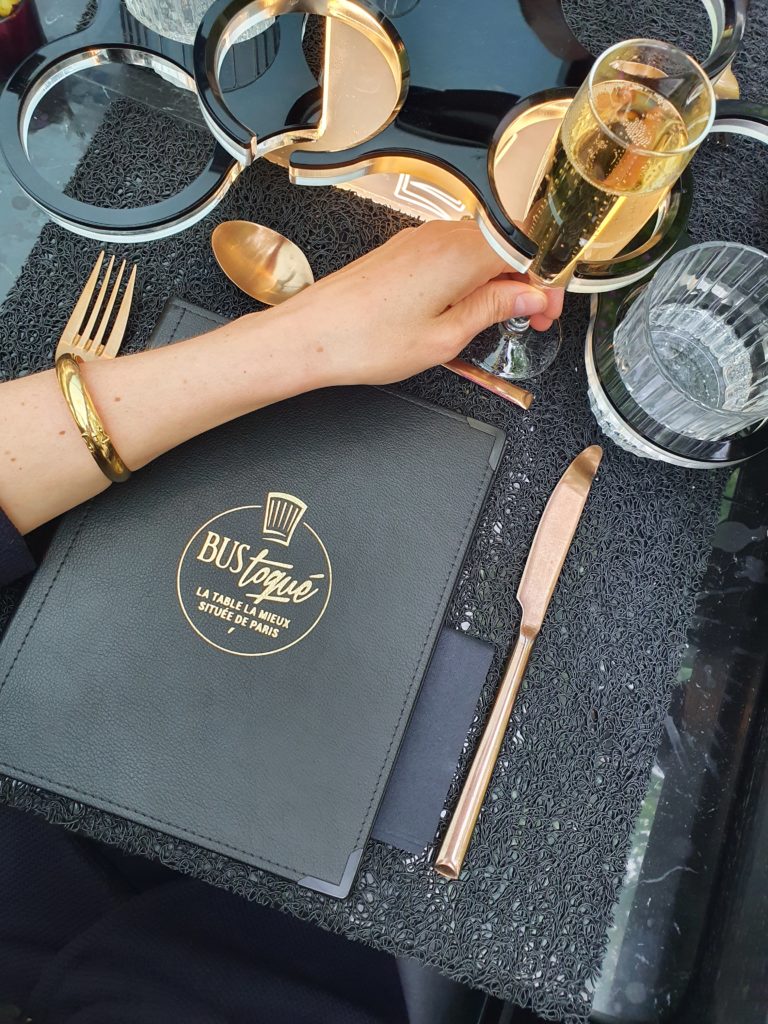 It was amazing…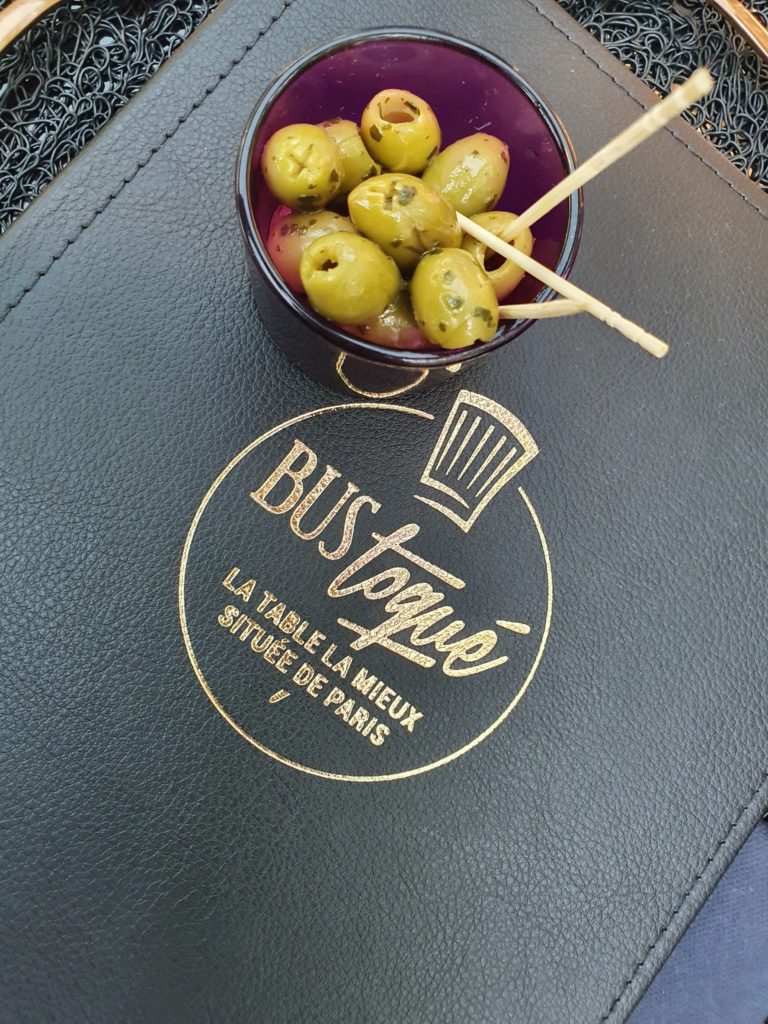 The bus left at 8.30 p.m. and I was full of exitement… ready to rediscover my favorite city in a different way.
Each table was equipped with an audio/video tablet guide…with 96 points of interest…so I could learn about the history of PARIS in 6 different languages.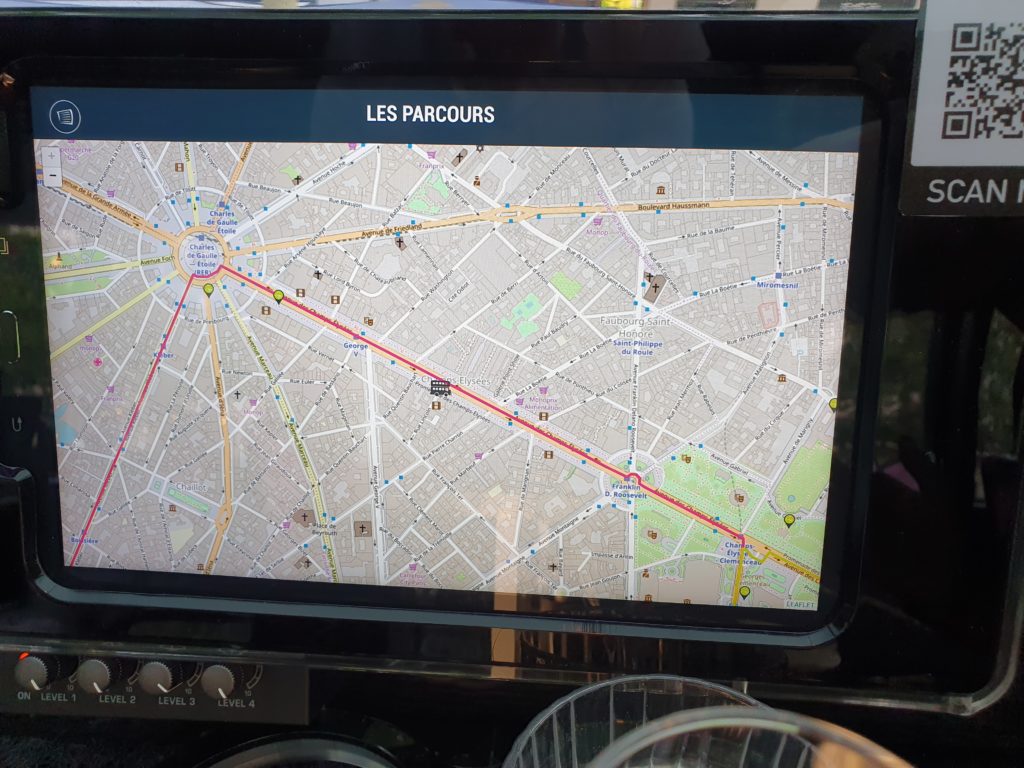 And after a short time the apéritif was served…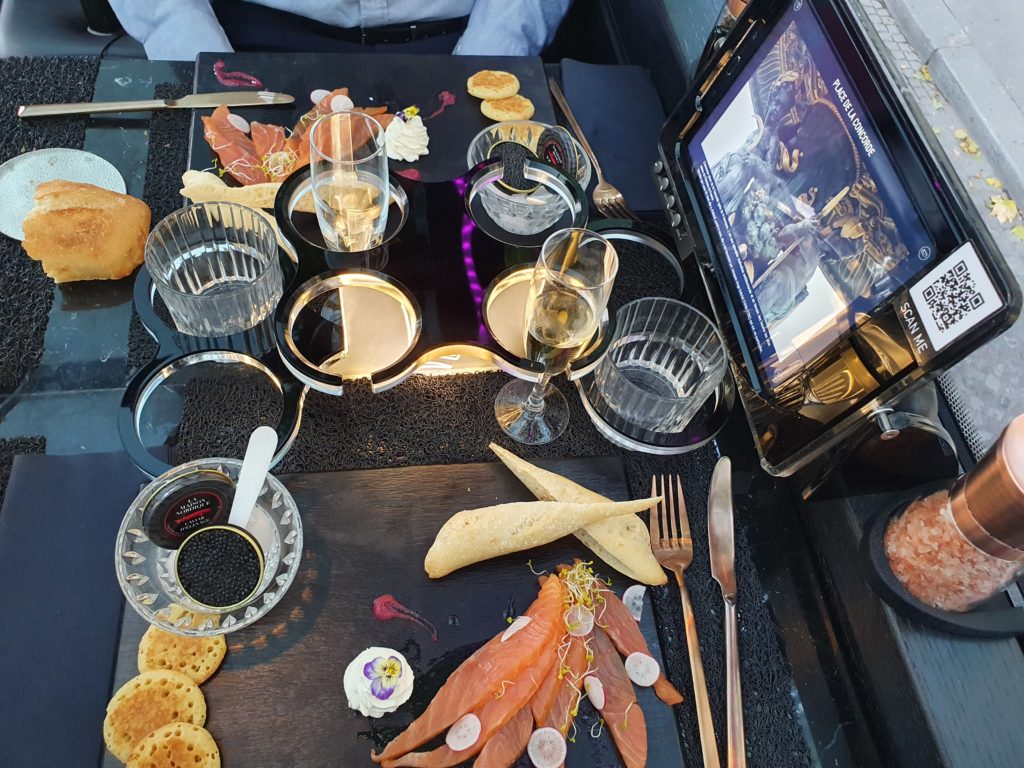 French caviar (15g) from the Nordic House with blinis and a heart of half smoked salmon breaded with dill, goat mousse with celery and gingerbread crumbs…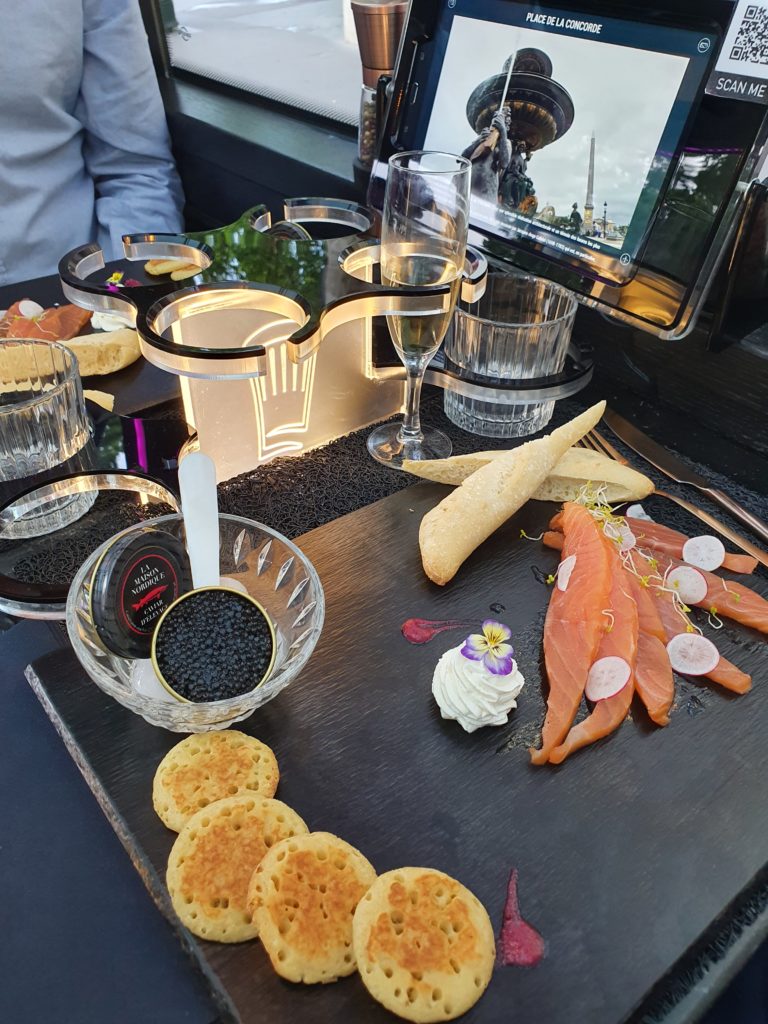 ..it was simply just outstanding..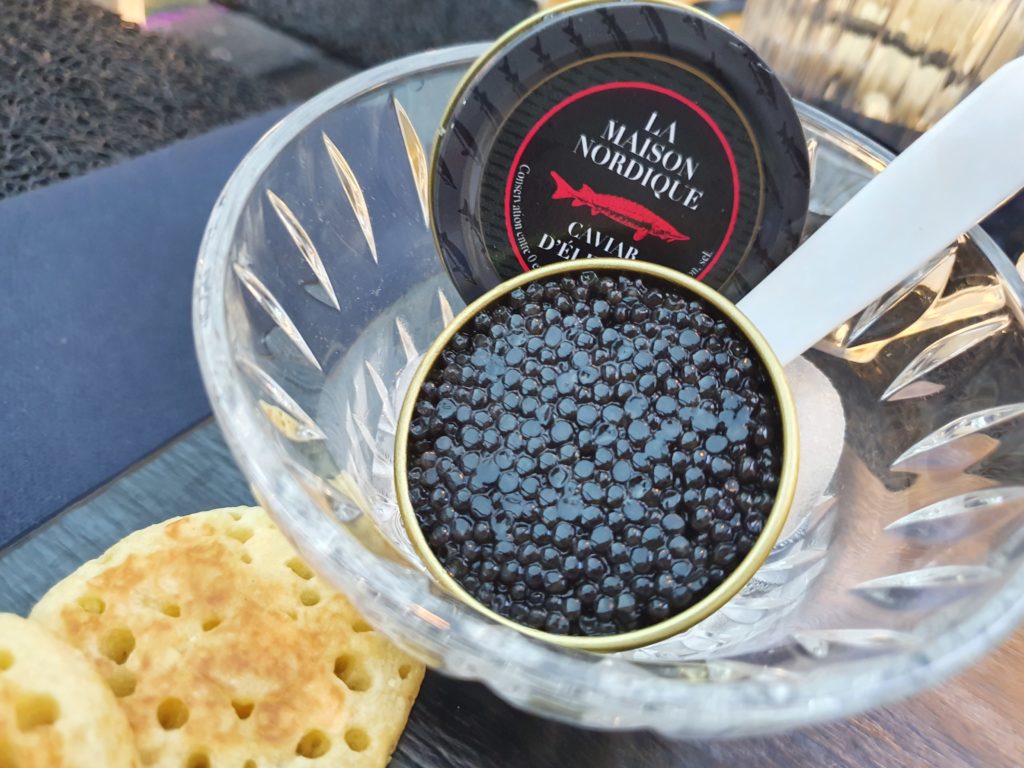 And while i was drinking my champagne i observed the well-known monuments glide by outside the window…it was excellent.
There was the triumphal arch on the champs Élysées…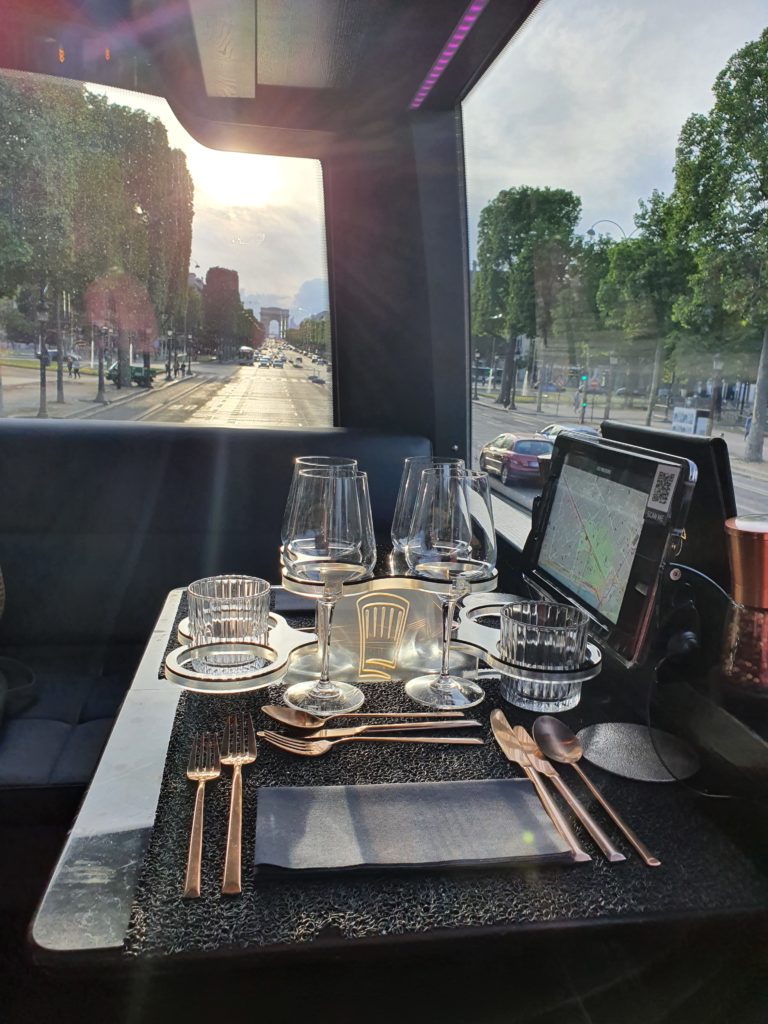 …the place concorde..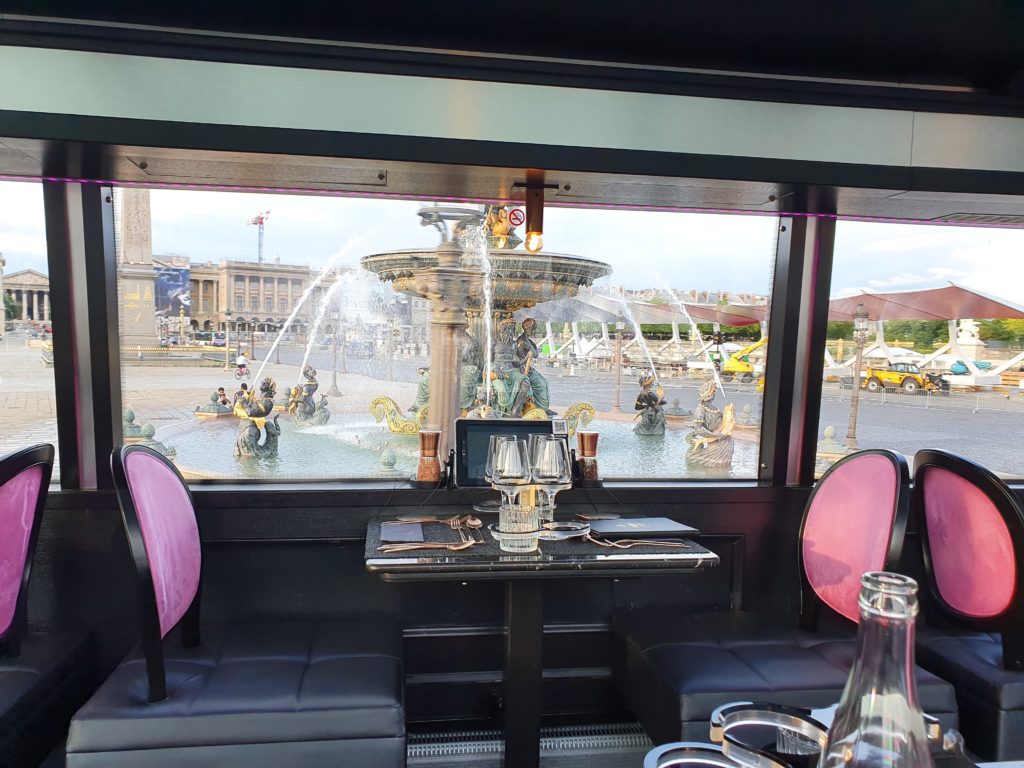 …the Louvre..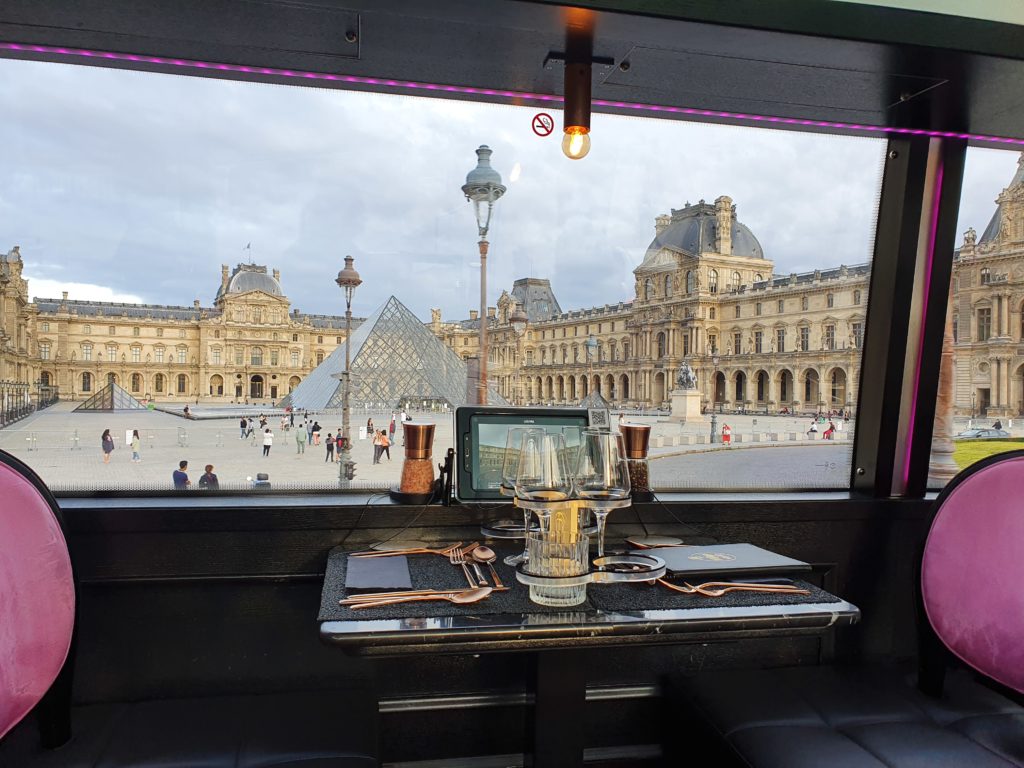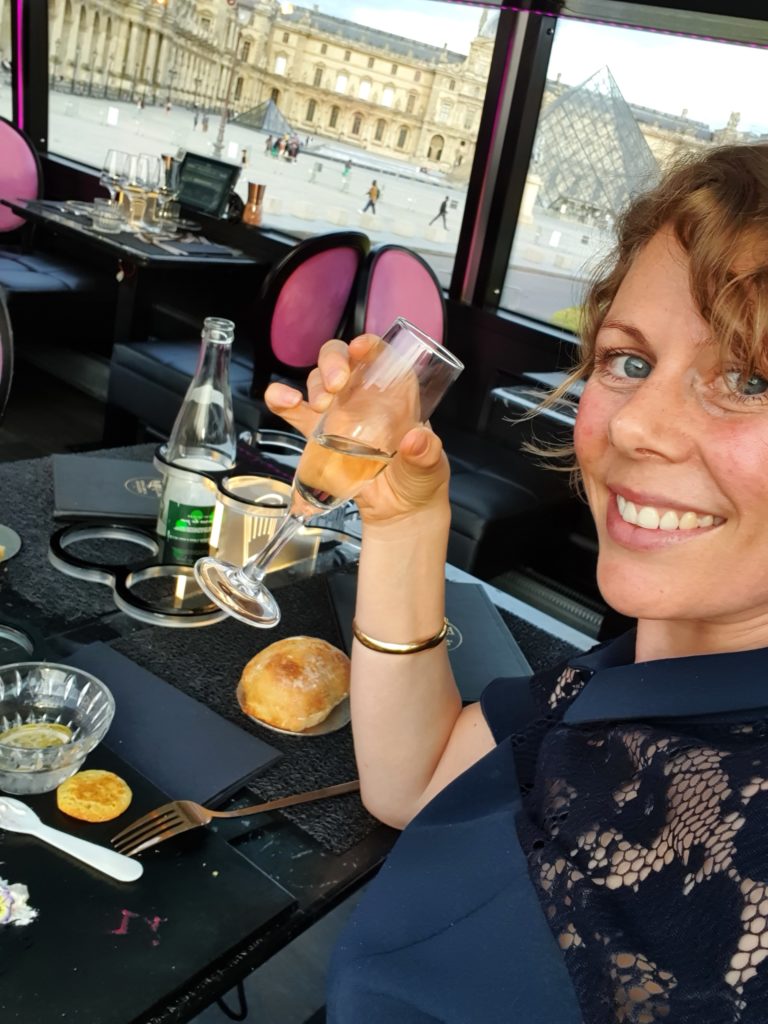 …and much more to see…It all impressed me and totally made me forget about time and place…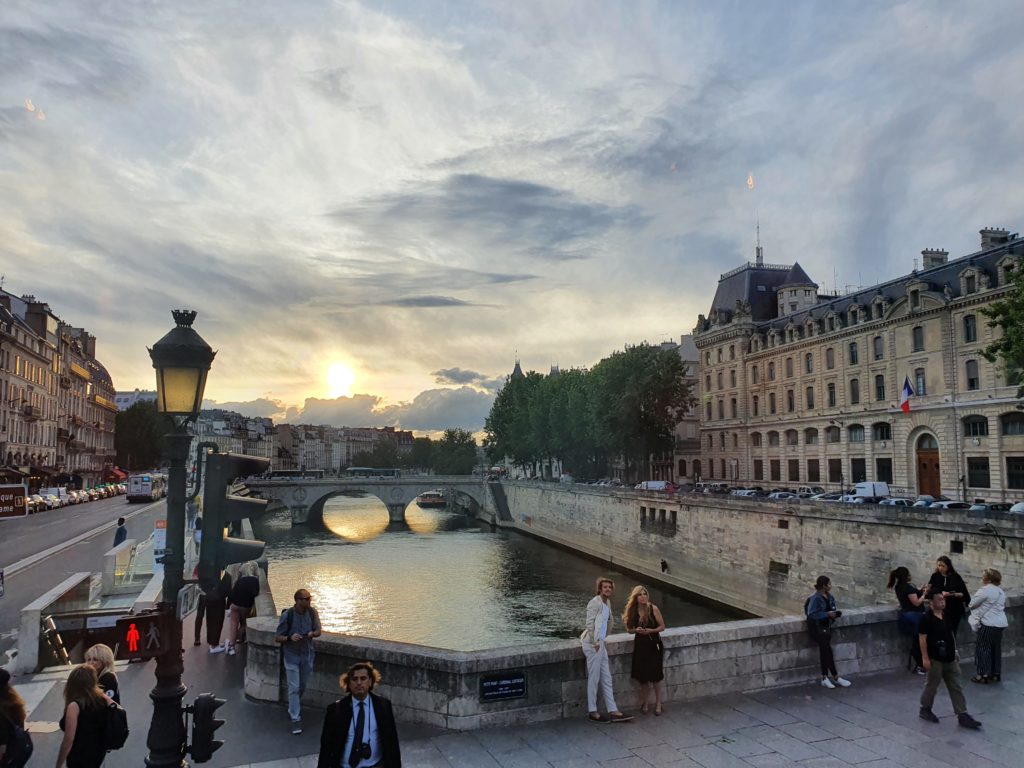 I just sat there…dreaming…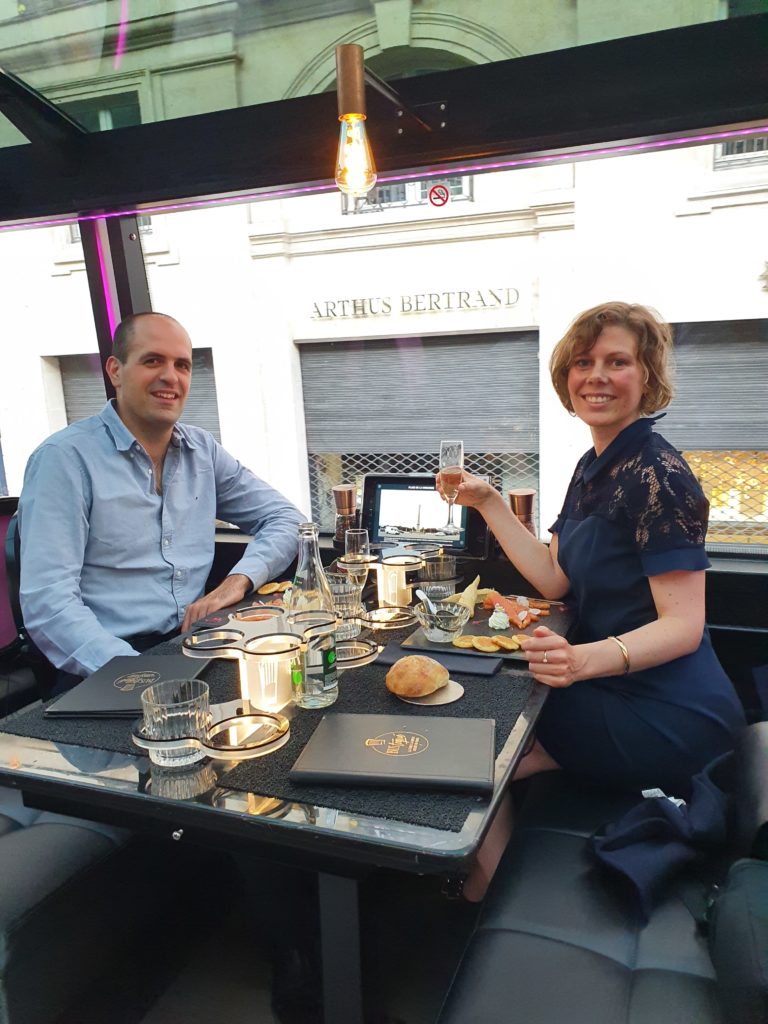 Especially as we drove by the beautiful Eiffel tower…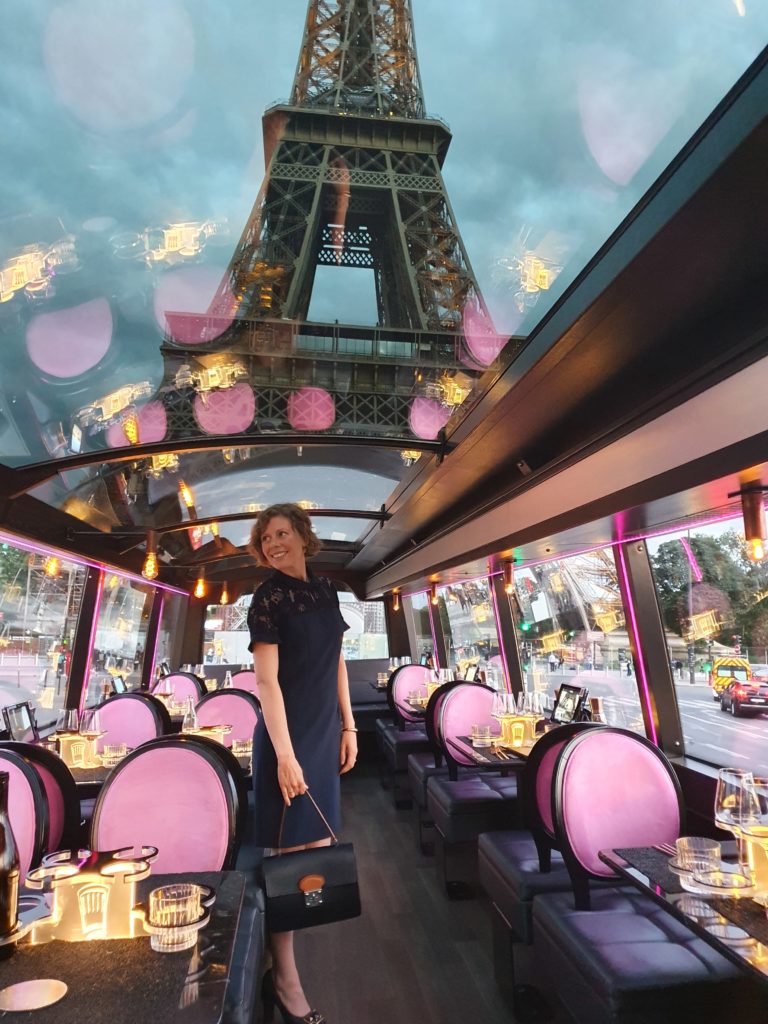 And everyone got off the bus to take a breath of fresh air…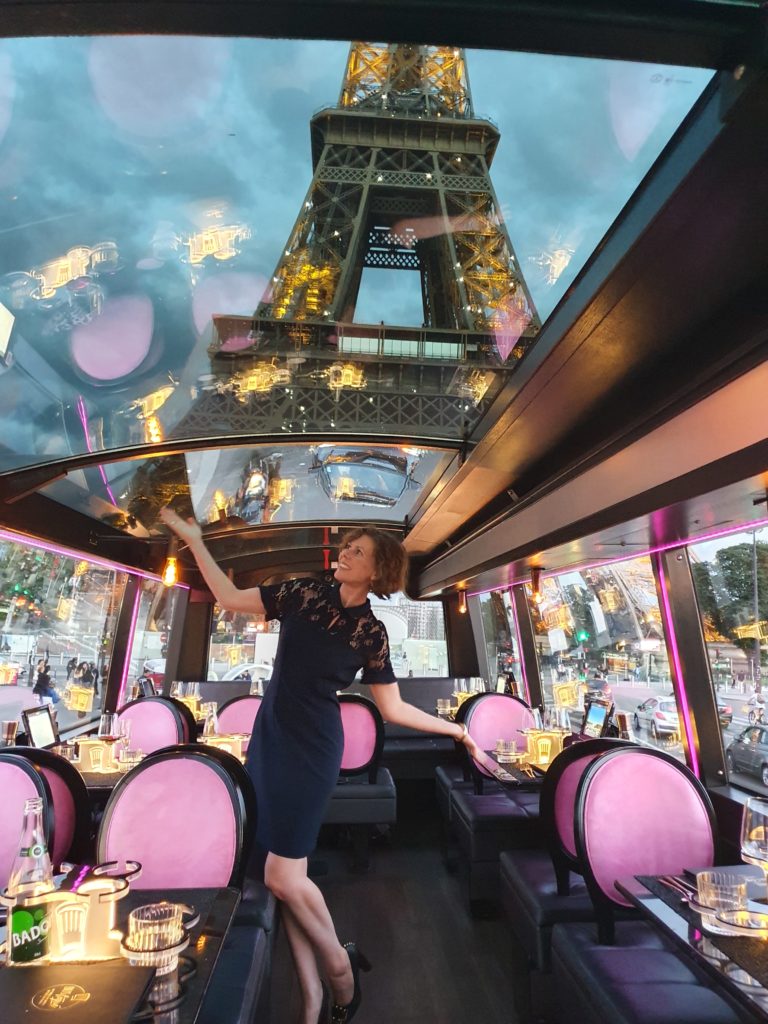 Afterwards I had an excellent chocolate dessert..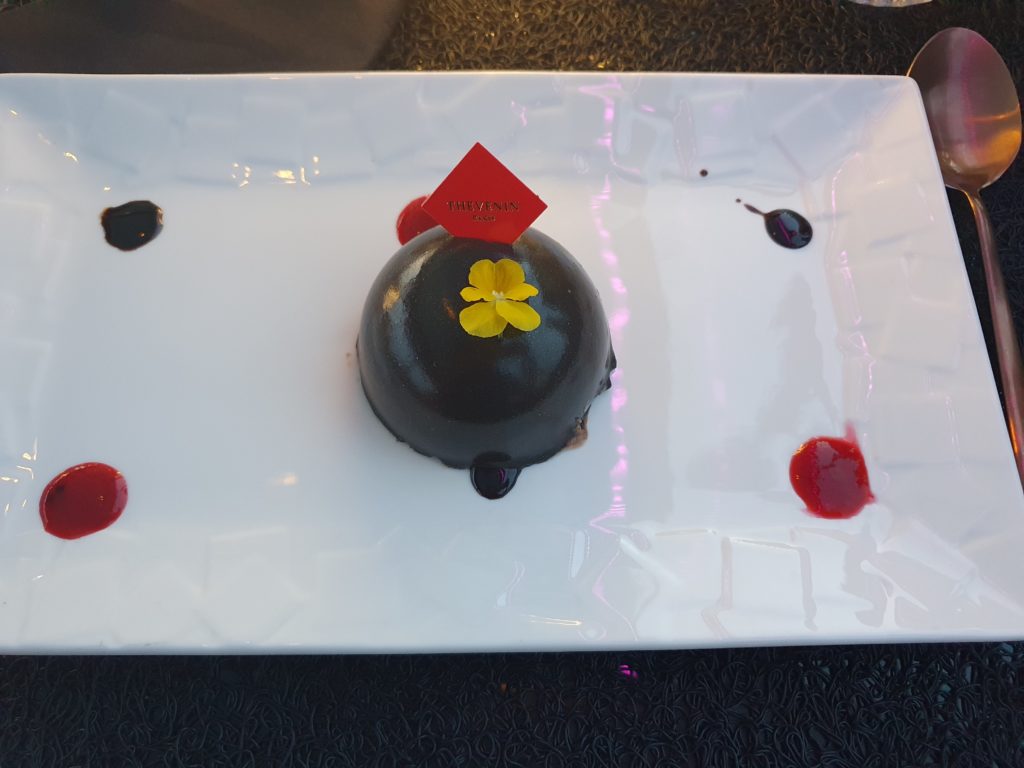 And at 22.30 the journey ended…or not really because it had all been printed into my memory…as a moment that I can think back on forever.
you can book a journey here.