Neva cuisine restaurant in Paris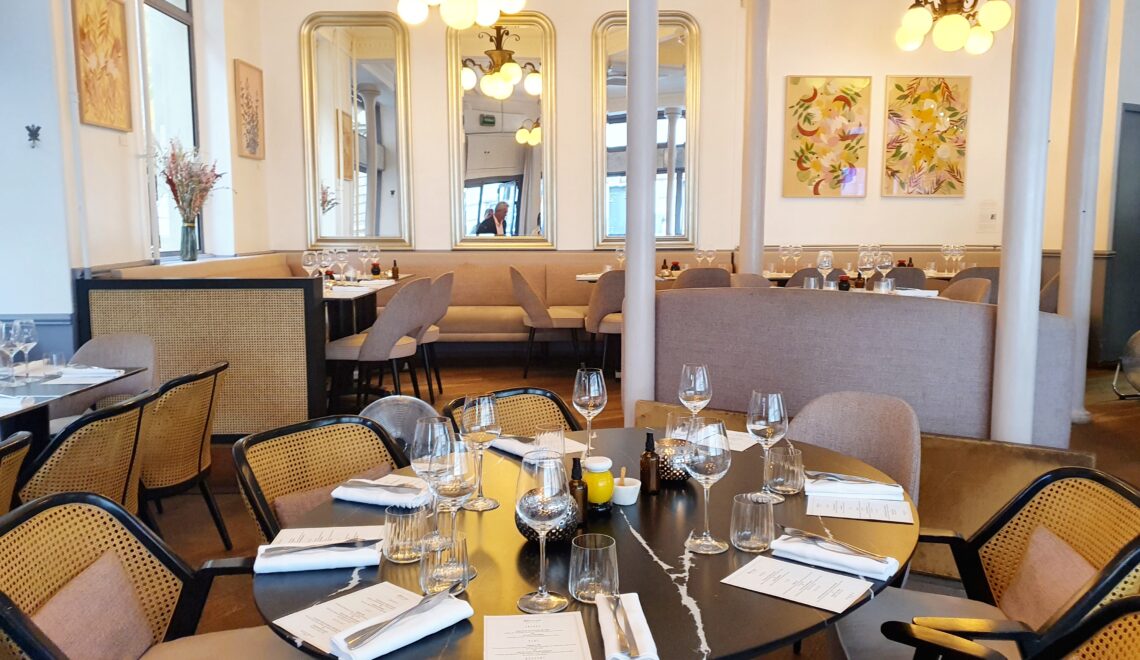 In the 17th arrondissement of Paris, you'll find an amazing, modern gastronomic restaurant: Neva Cuisine. Discover it here.
The Neva Cuisine restaurant is situated in the charming area of Paris, Le Bagtignolle. When it is warm enough you can sit outside…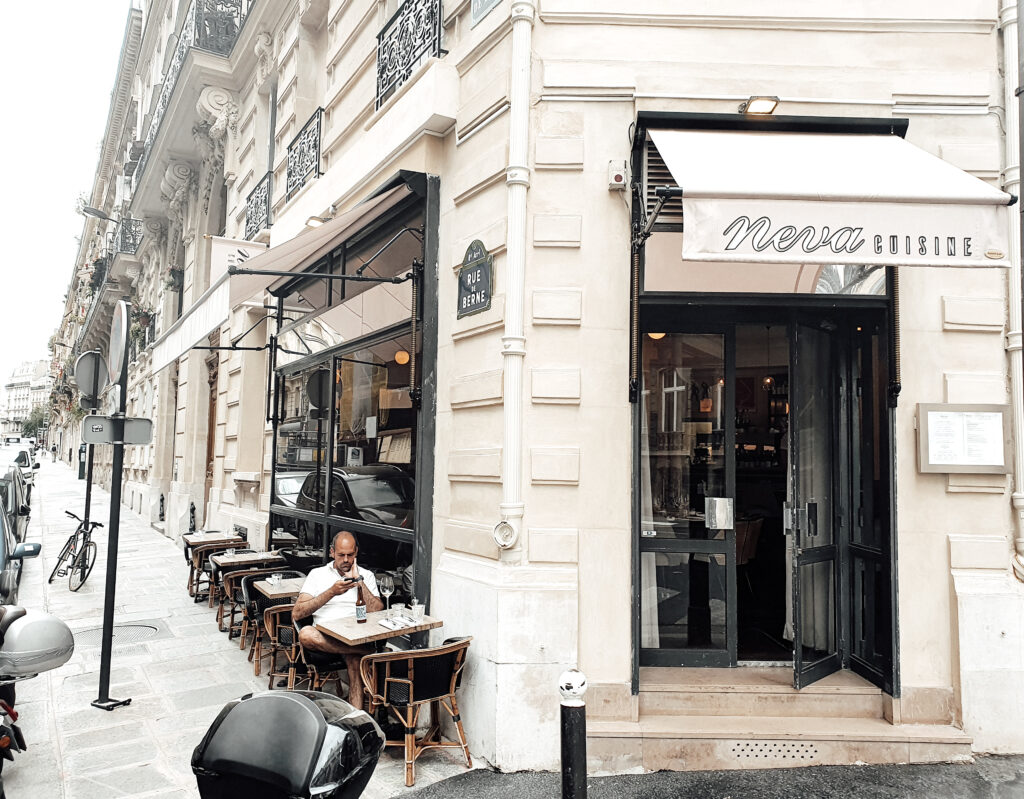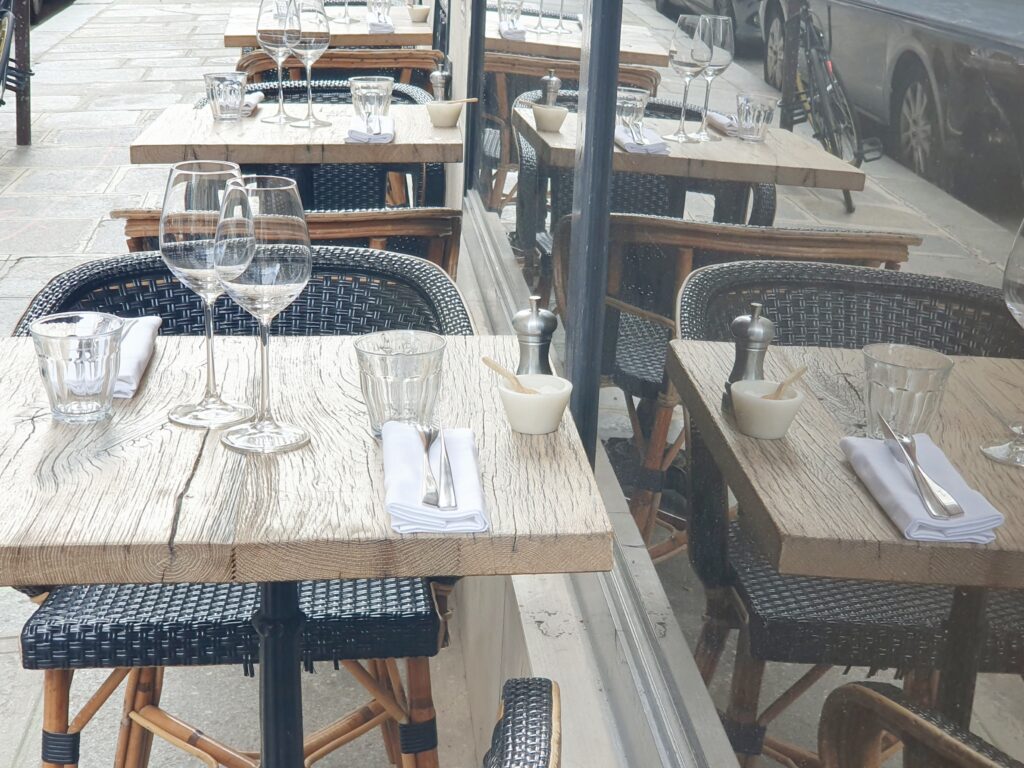 But the inside is really elegant and almost too sofisticated to miss out on.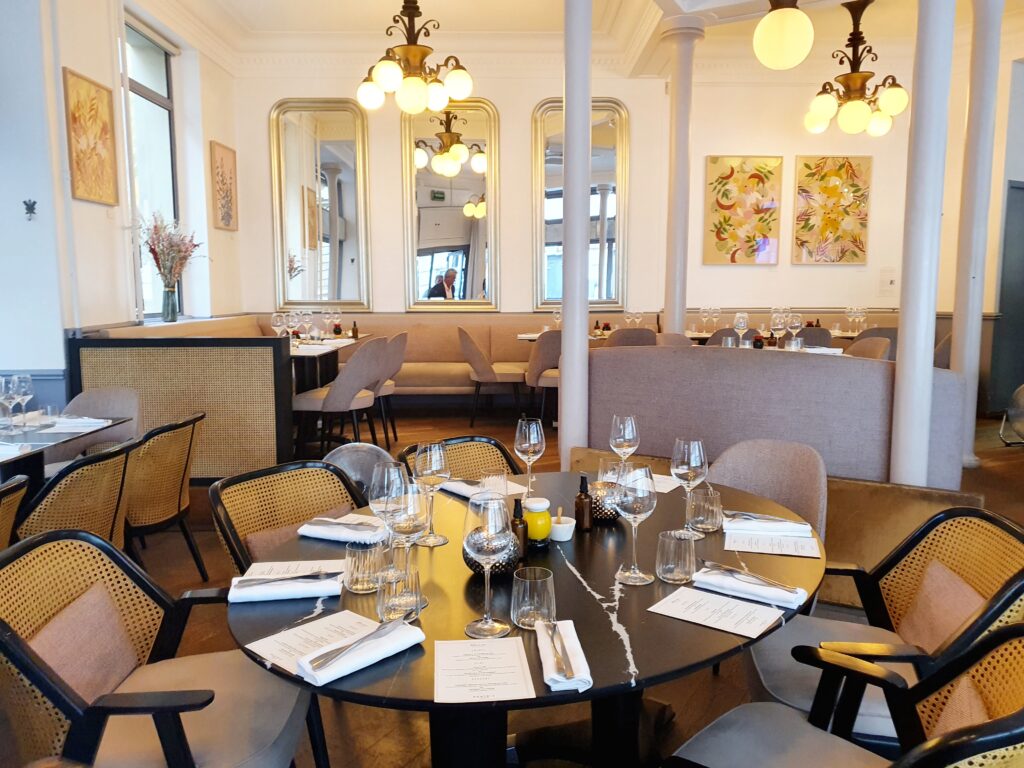 The ambiance is really cozy, which makes it the perfect place to enjoy a romantic dinner.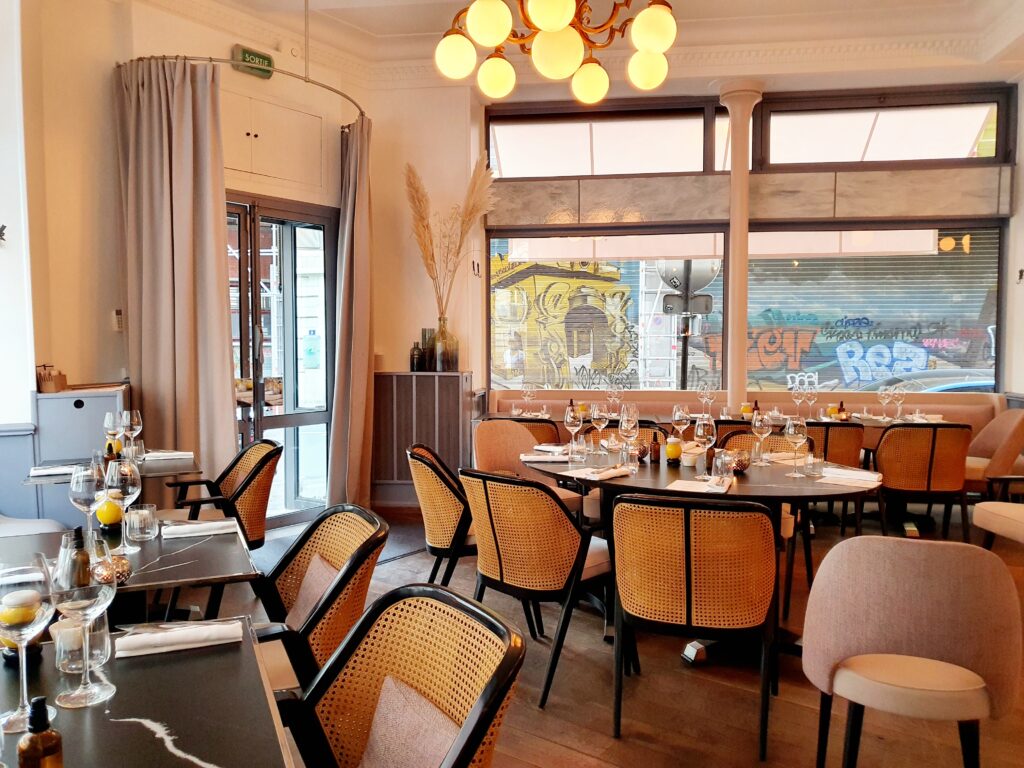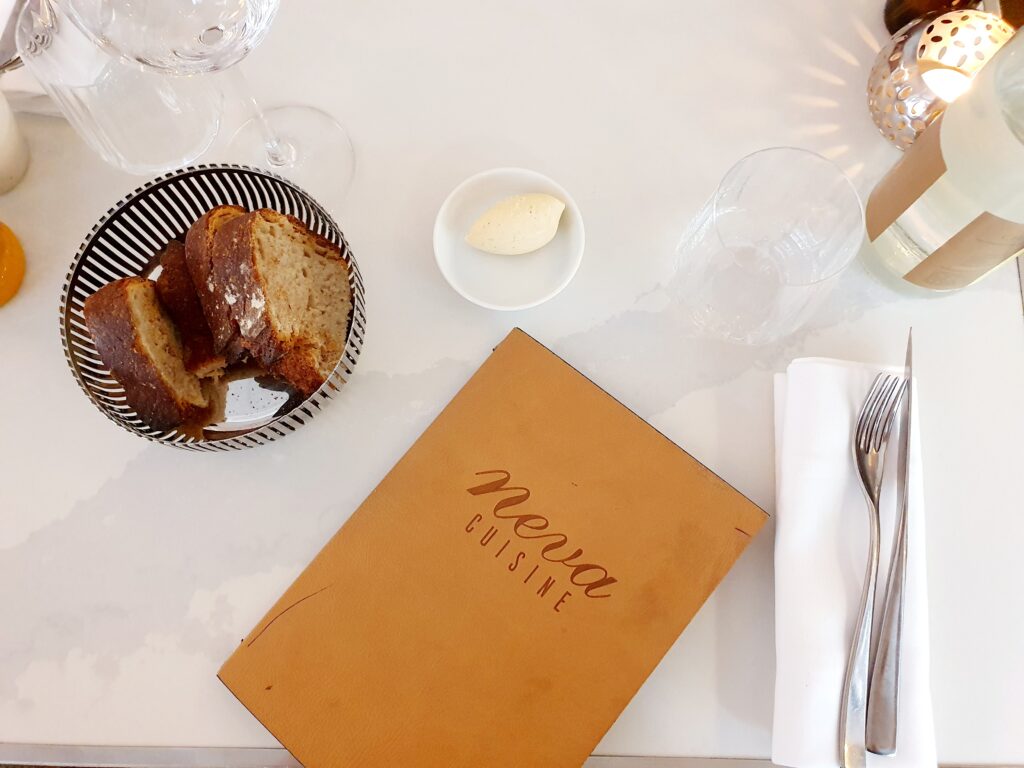 While waiting for the dinner a delicious and colorful amuse bouche is being served.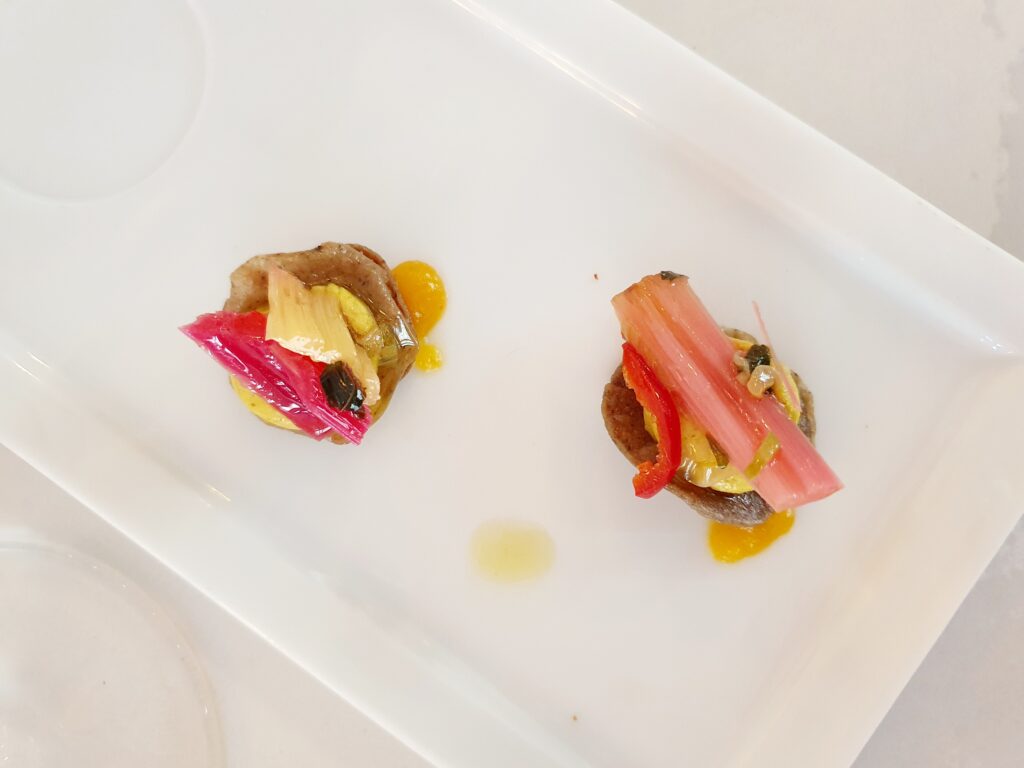 The menu offers you a lot of delicious dishes, so it might be a little difficult to choose.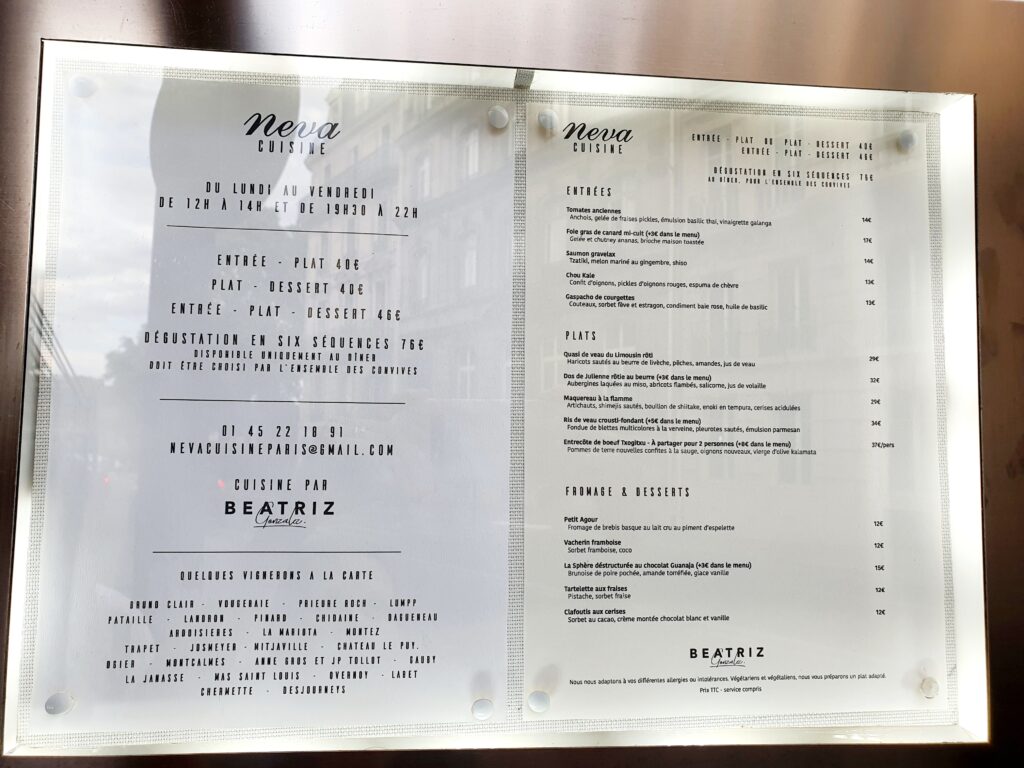 As a starter I tasted the fois gras with ananas chutney, absolutely delicious!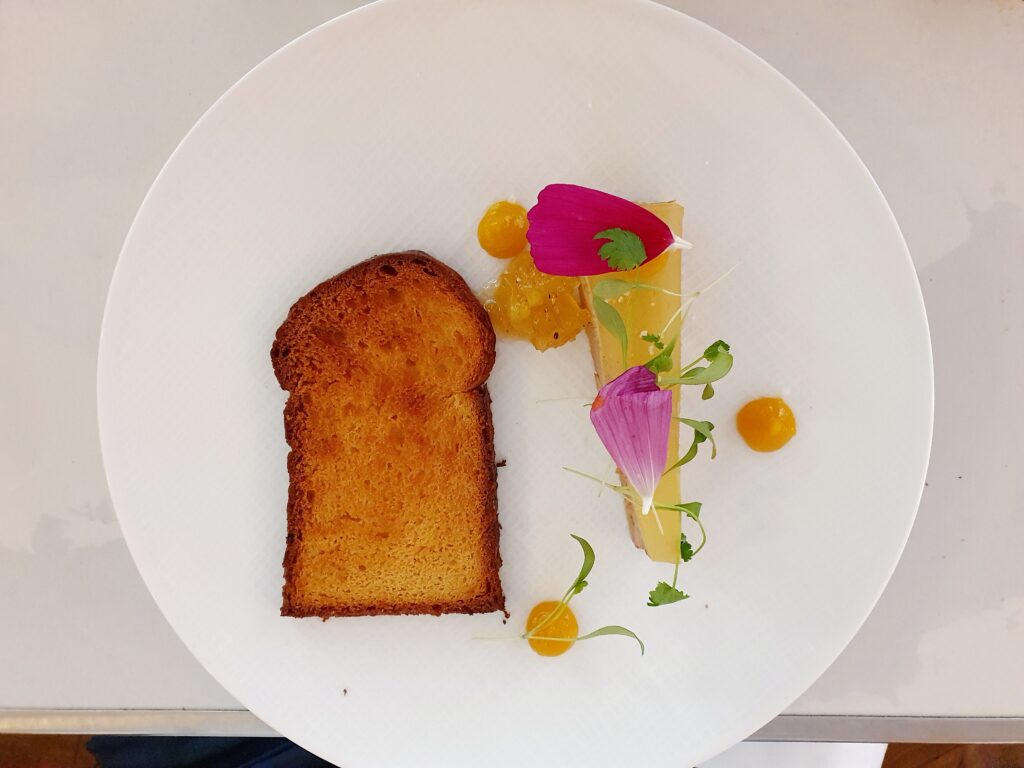 And the salmon gravlax with tzatiki, marinated melon and ginger. A real joy.
For the main-course I tasted veal with green beans sautéed in butter, accompanied by peaches, almonds and veal jus. So tender and tasty.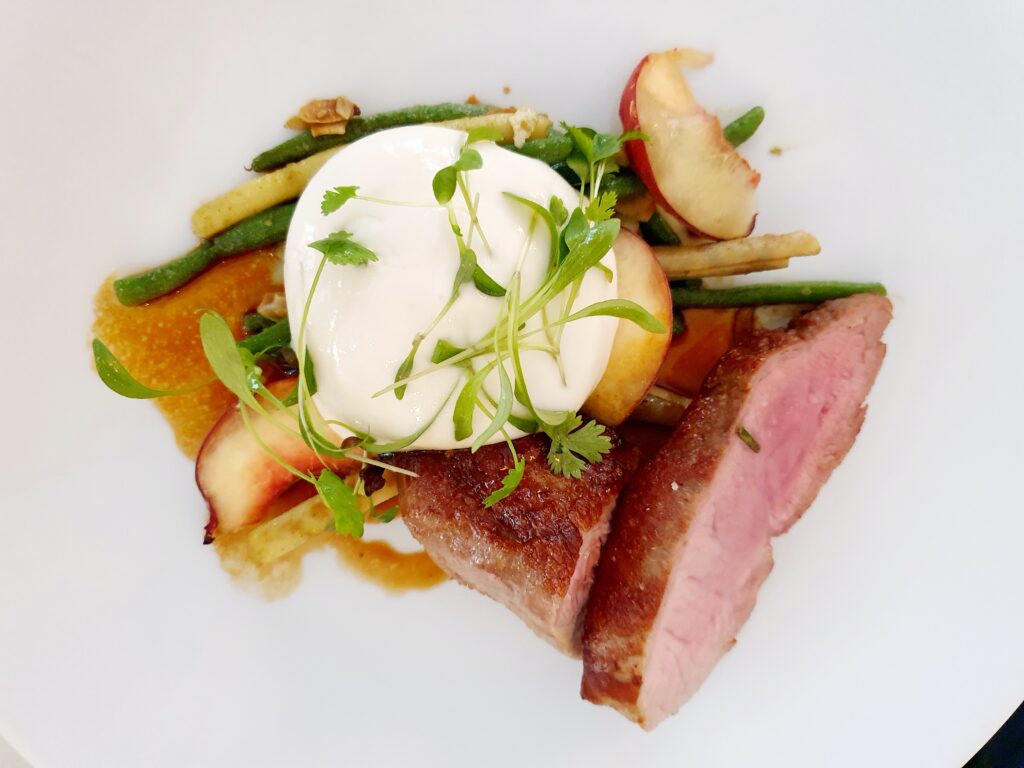 ..and chicken with eggplants, carots and abricot. Wonderful! It makes me think that no matter what you choose at the Neva Cuisine restaurant you'll be happy about your choice.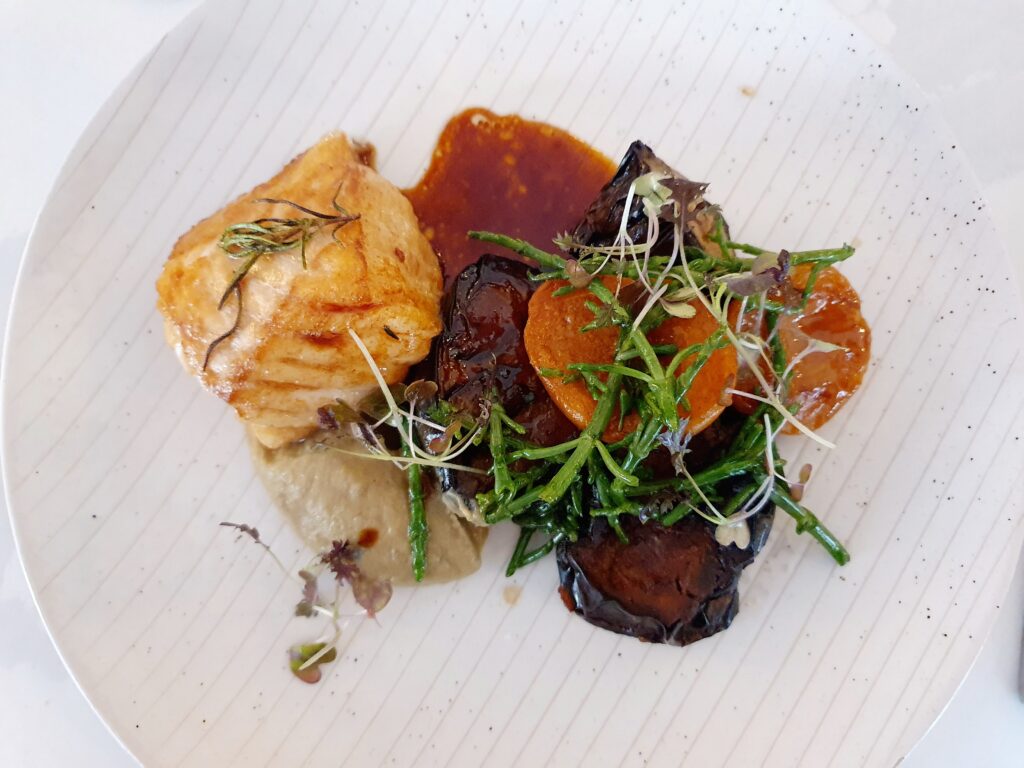 Also the dessert was amazing. I recommend you try their chocolat dessert with vanilla ice…an amazing experience. It is served like this…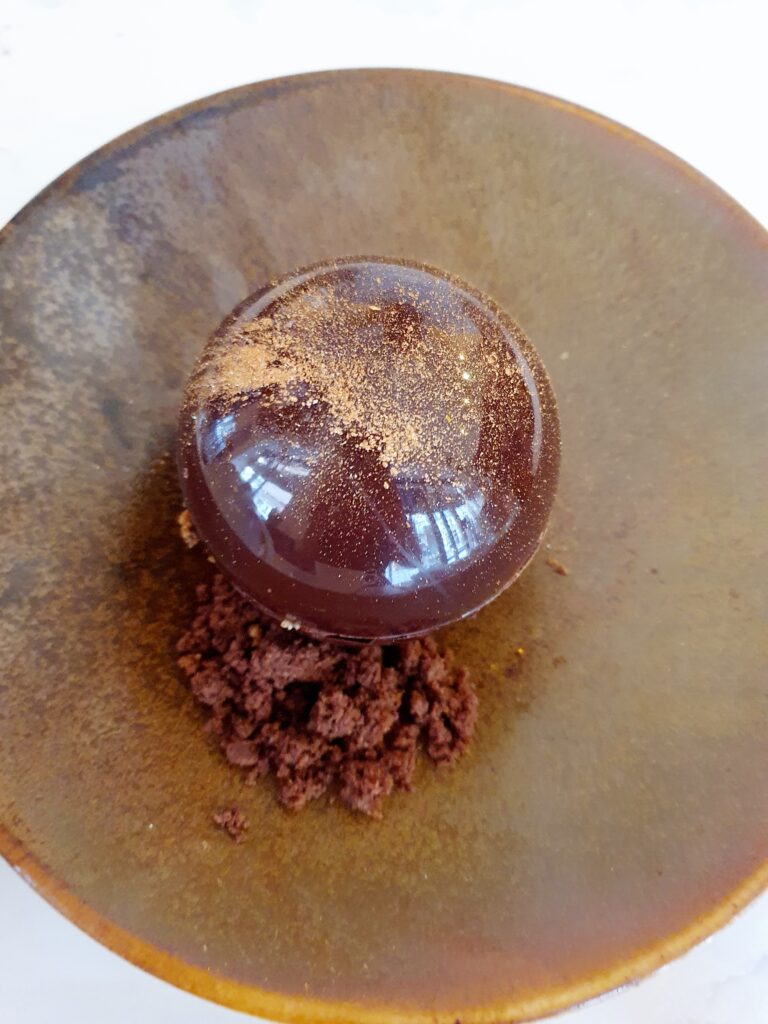 And then chocolat sauce is being poored over it. Fantastic experience to see it melt…and afterwards enjoying the amazing taste of real chocolate.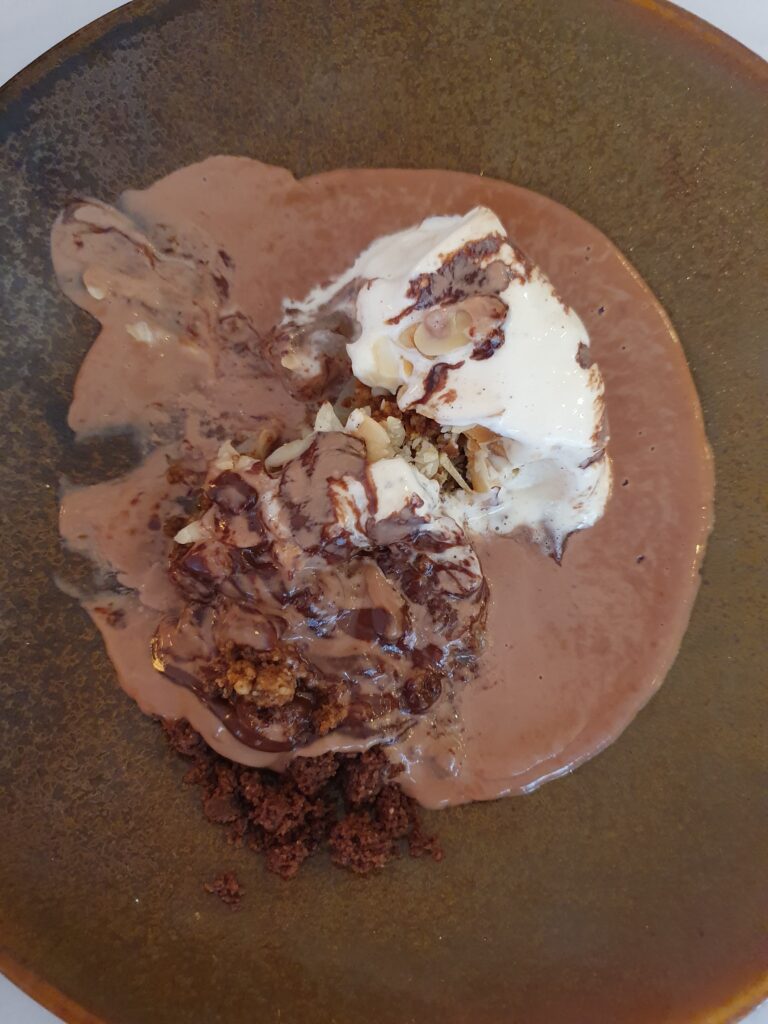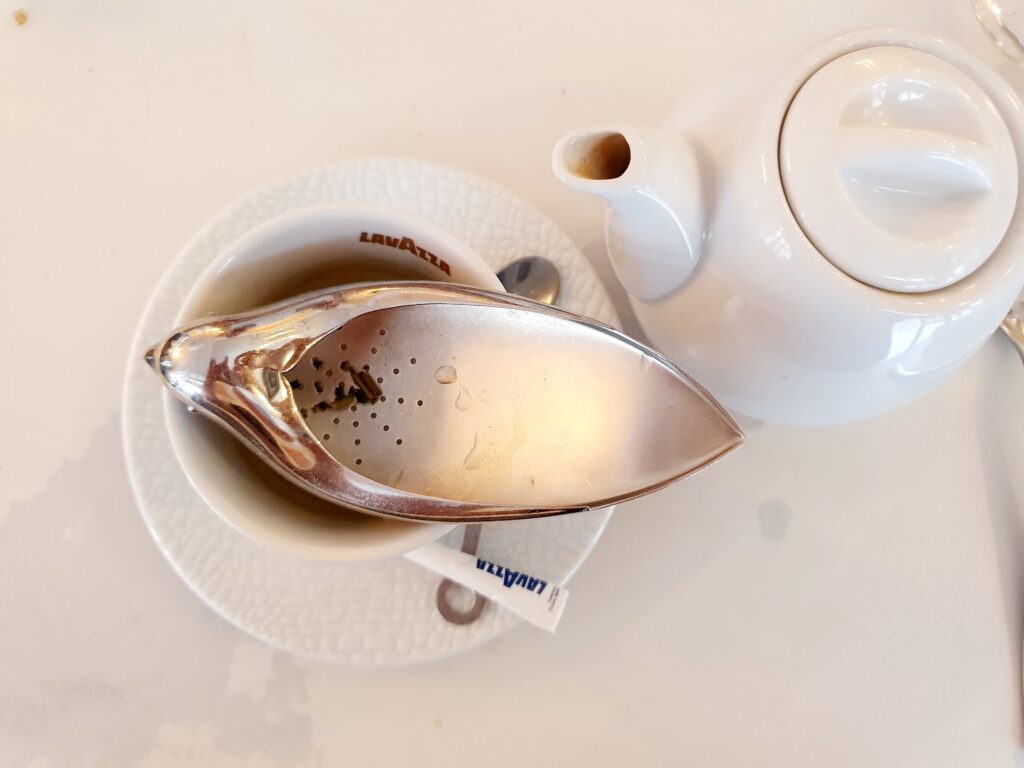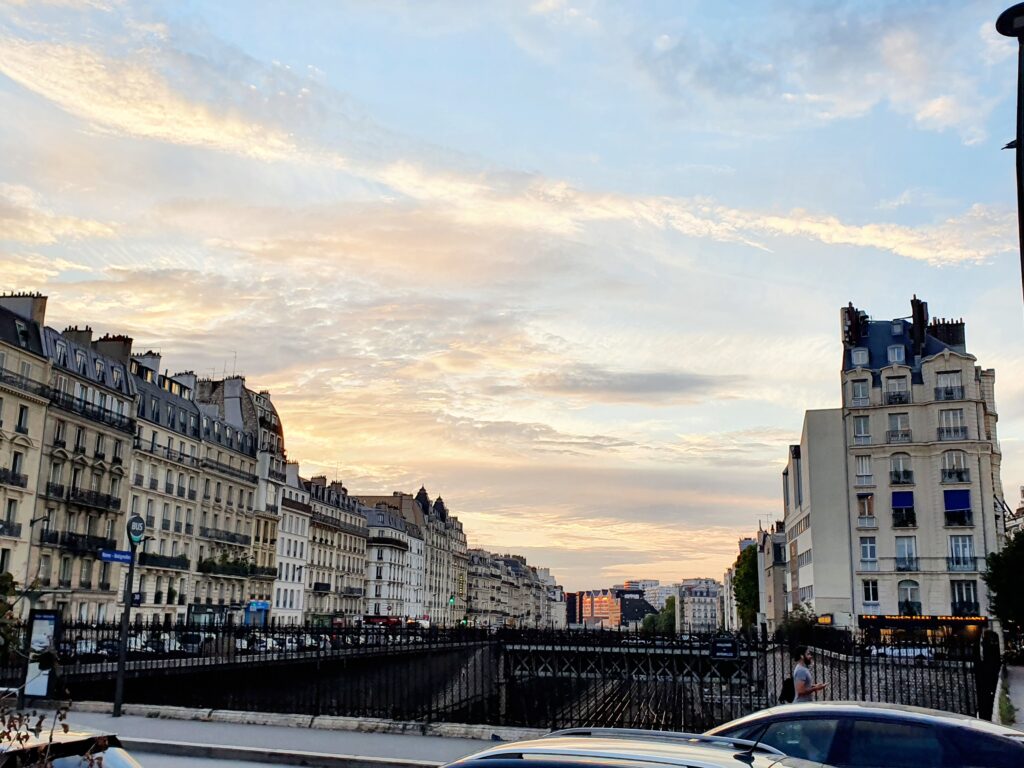 The menu is changing all the time, but the place is amazing and I can only recommend you try it.