The Shiseido Spa in Les Jardins du Faubourg hotel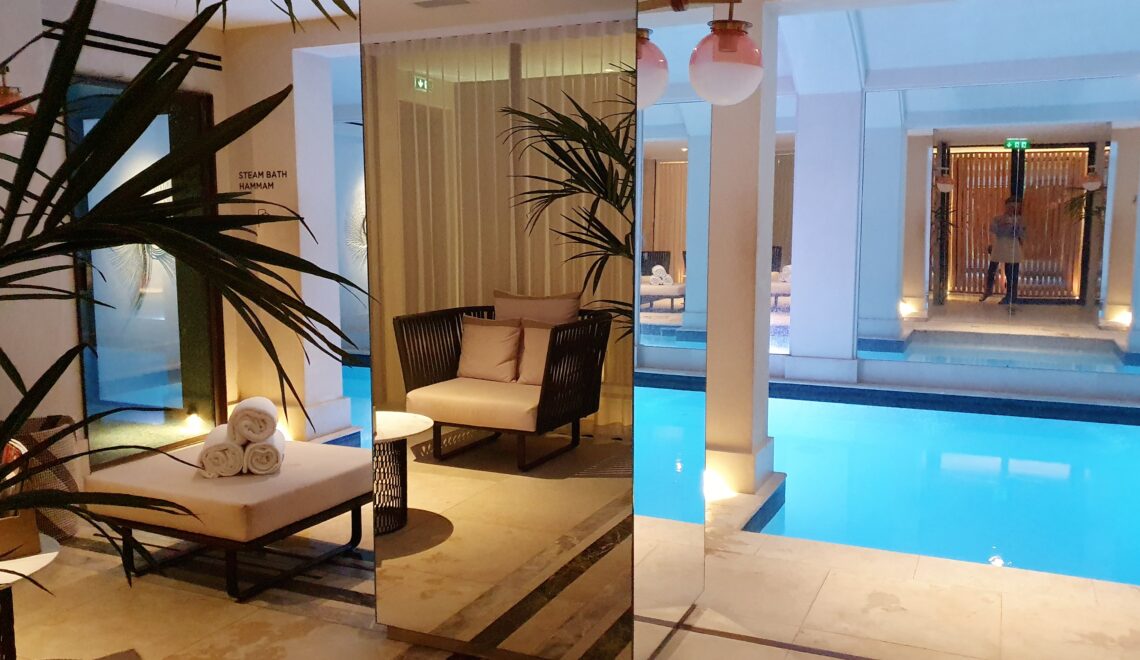 If you're looking for an amazing spa experience in Paris, a real luxury cocoon..then I recommend you try the Shiseido spa in the Les Jardins du Faubourg hotel. It is simply amazing. Read about it here.The Shiseido spa is situated inside the great Luxury hotel Les Jardins du Faubourg, only a few steps away from the Champs-Elysées.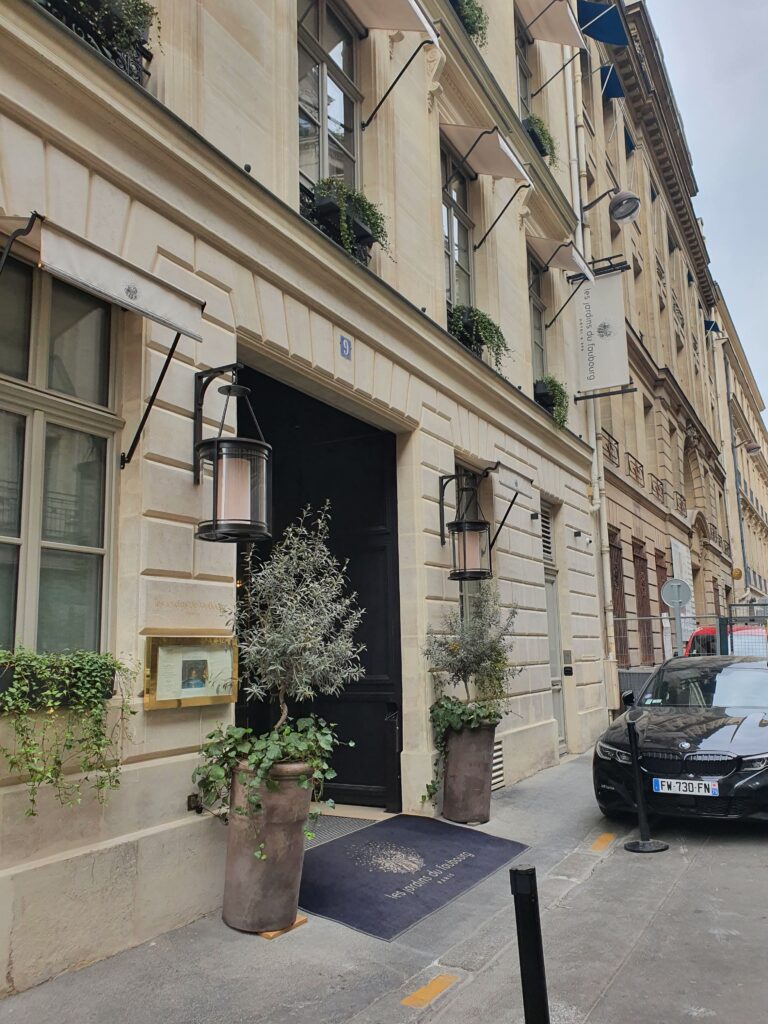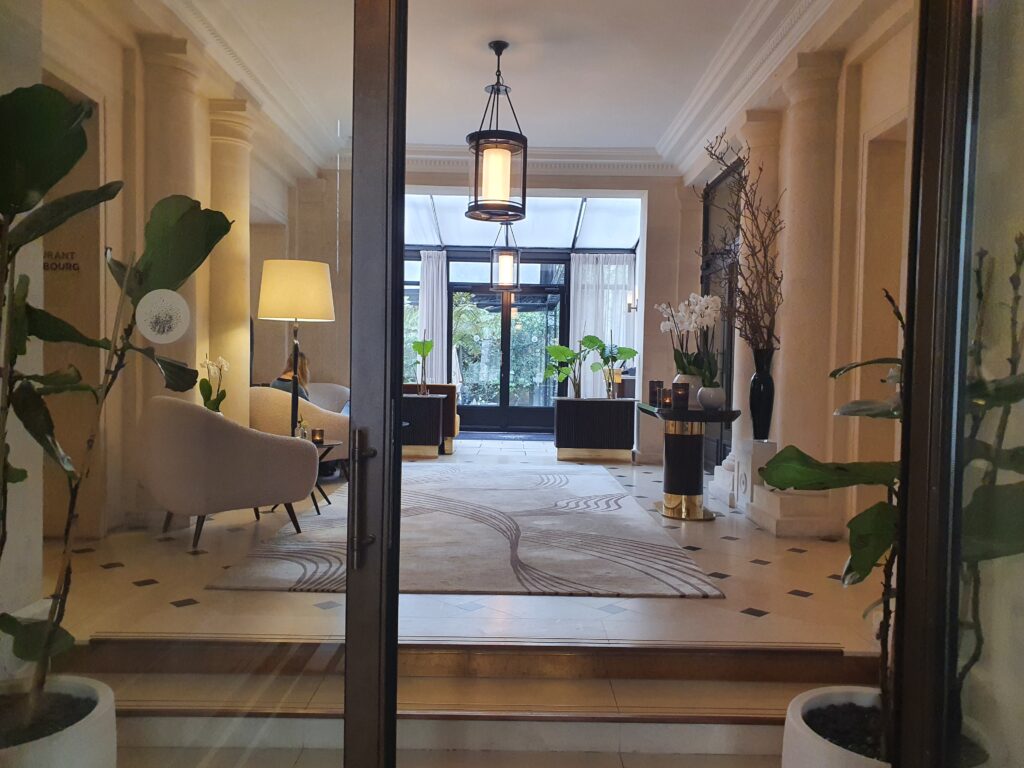 I tested the Shiseido spa…
When you arrive you'll be met by an incredibly warm and welcoming atmosphere. Very private and sophisticated.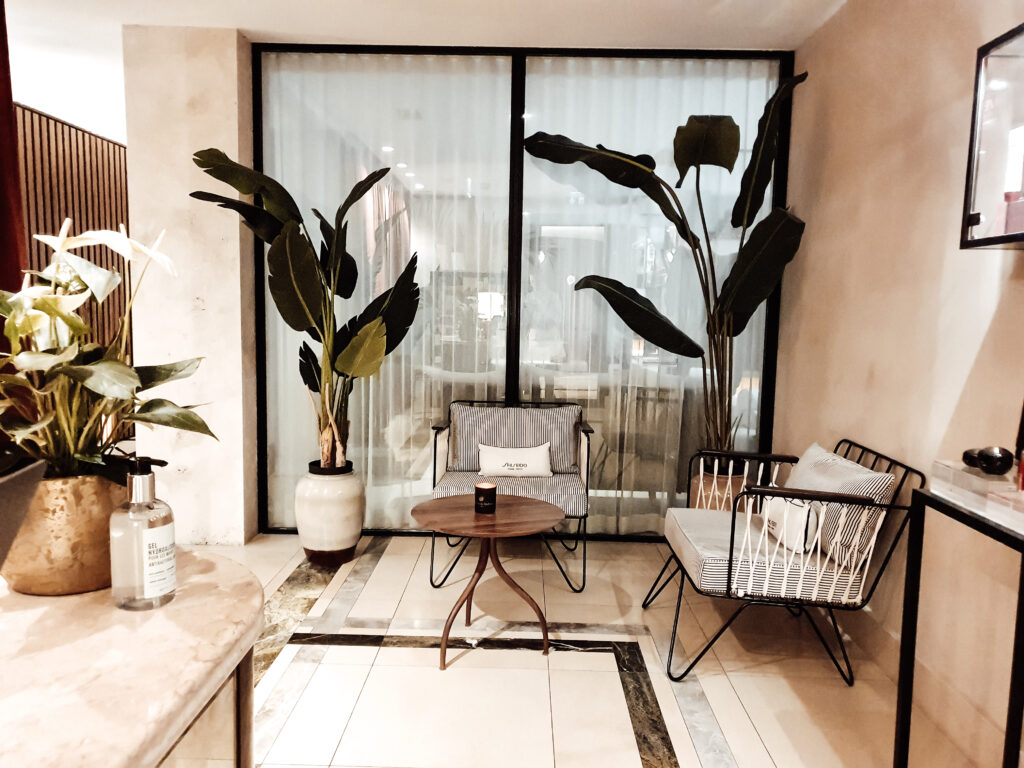 First thing you'll see is the extremely pretty fitness room…that, I will definitely try next time.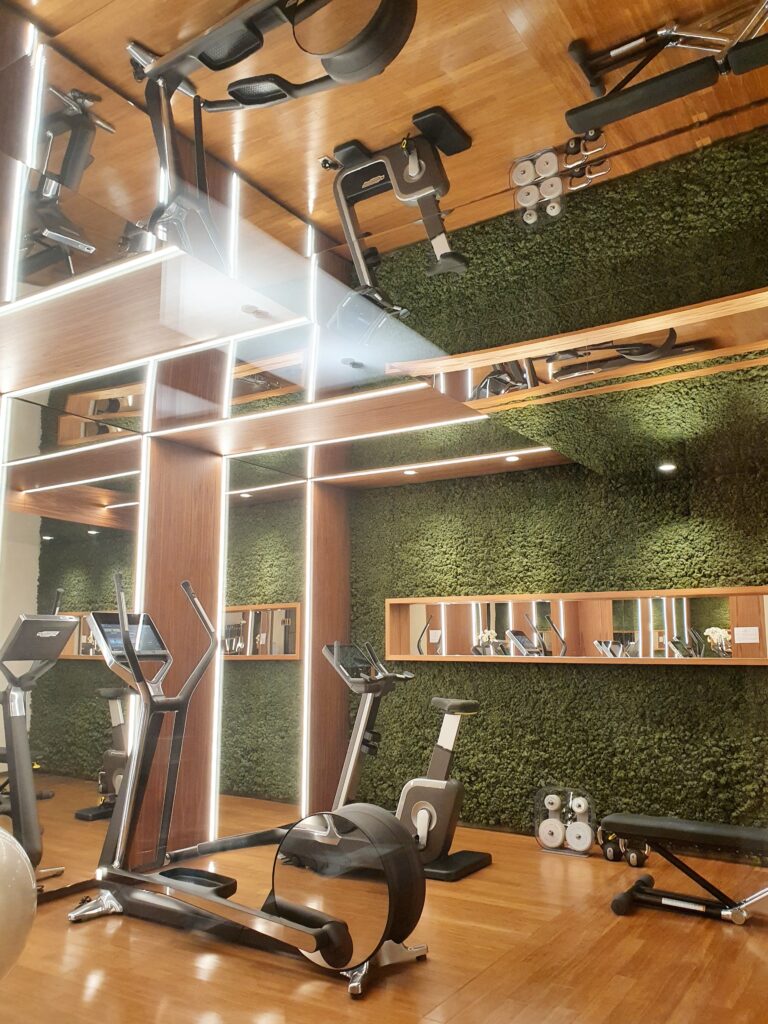 Down the hall you'll find the changing rooms, which are elegant and warm…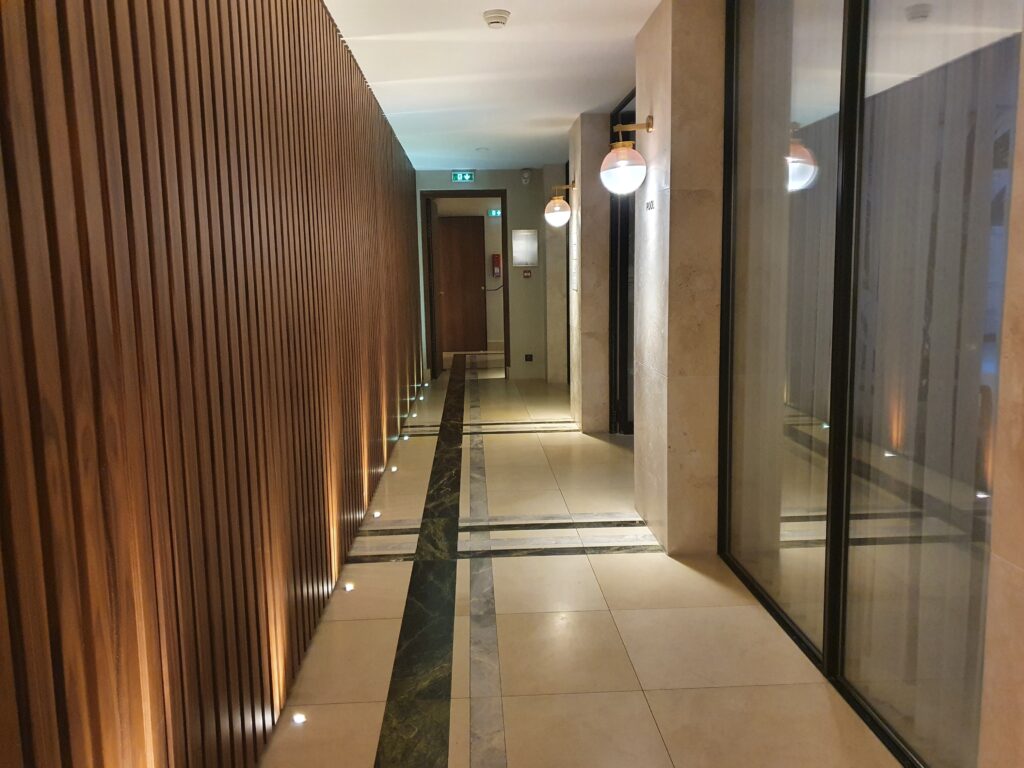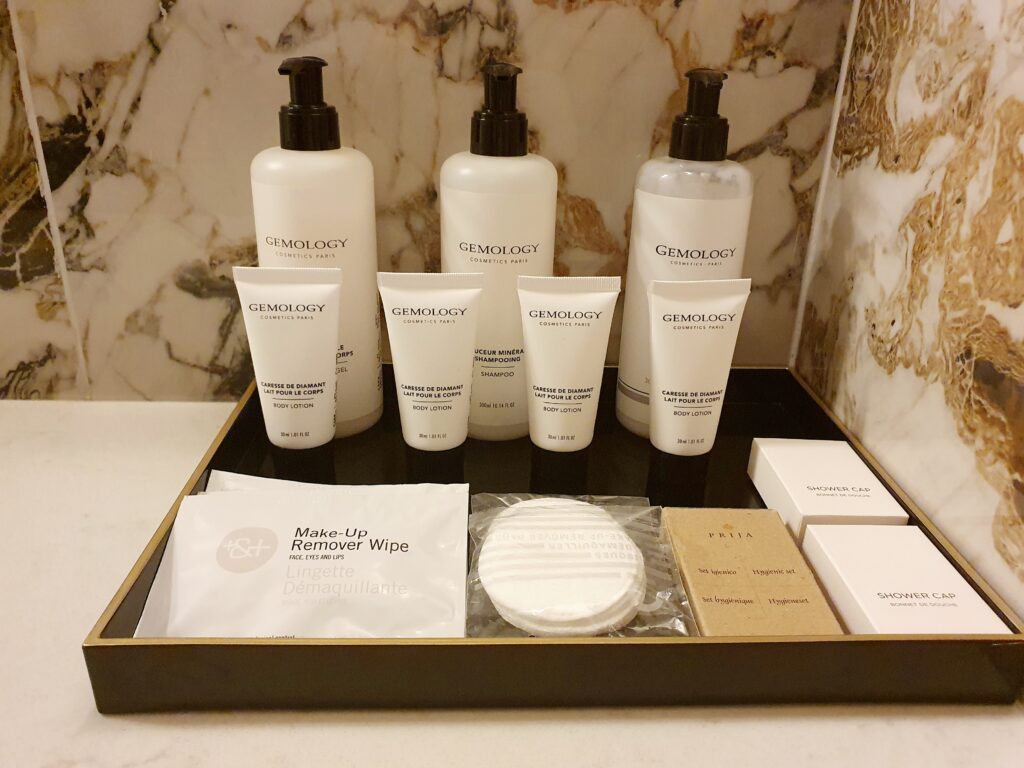 And when you finaly open the doors to the spa, a paradise unfolds in front of your eyes…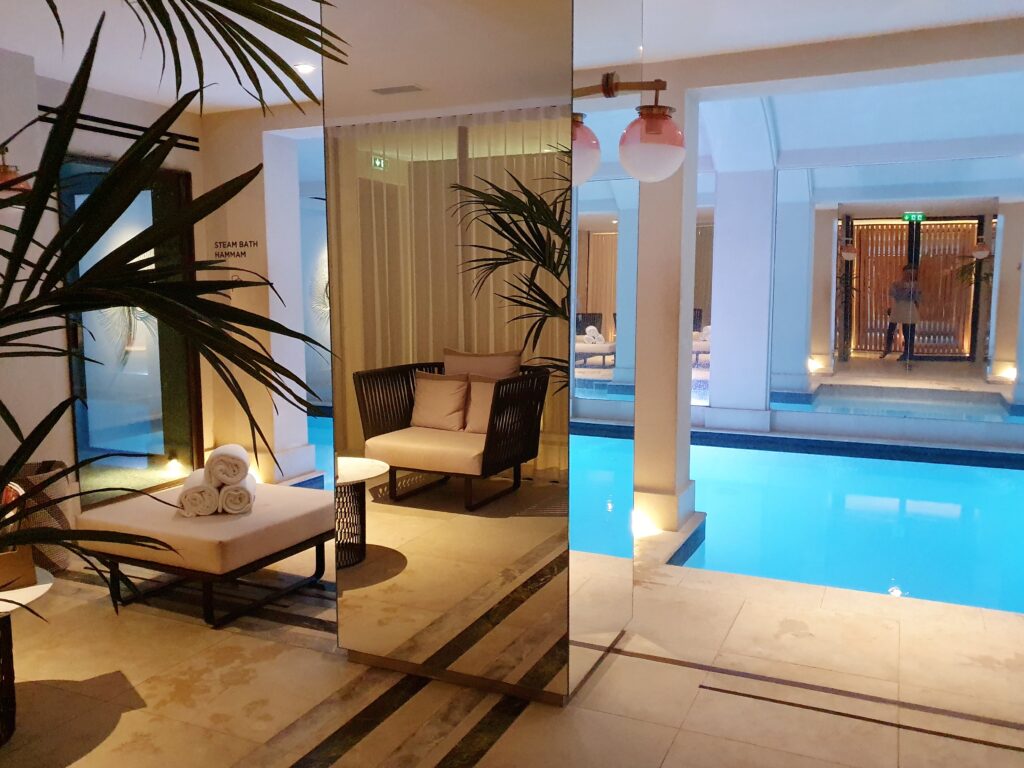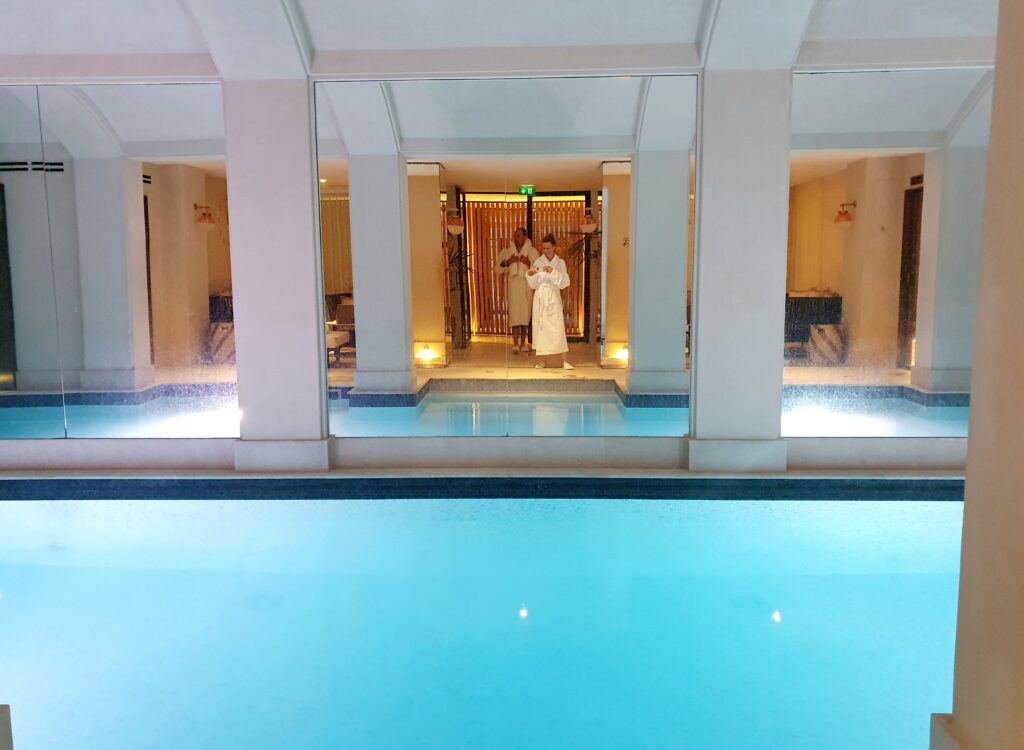 It is the ultimate relaxing experience in beautifully natural surroundings, dominated by stone and wood.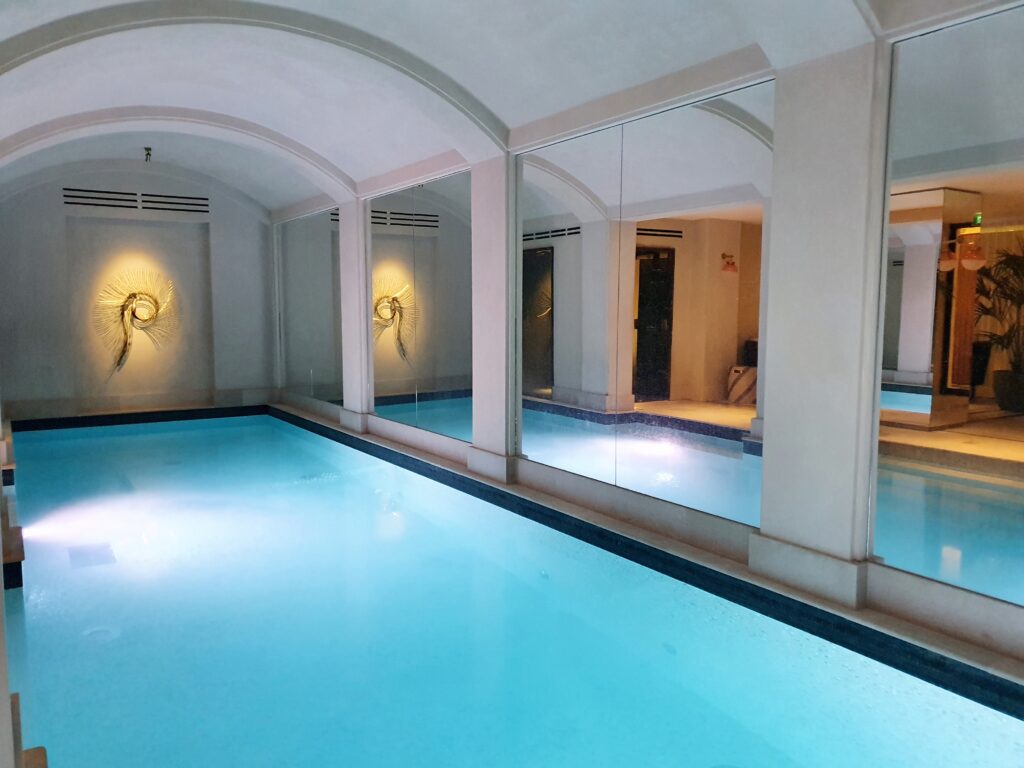 There is maximum room for 6 people at the same time, so you'll experience a very private an intimate atmosphere.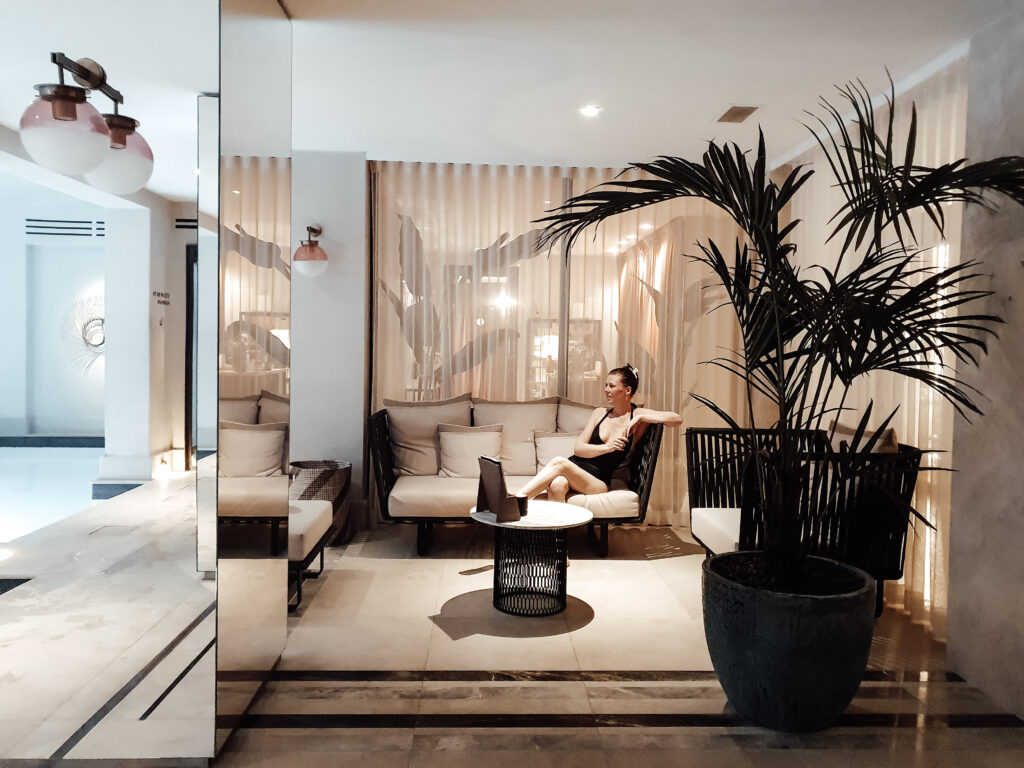 Inside the spa there are plenty of ways to relax.
I started with the steamy heat of the hammam… continued into the dry heat of the sauna…and then I took a dip in the stunning 15-metre swimming pool, with its mosaic tiles, underneath a majestic stone vault. It was amazing.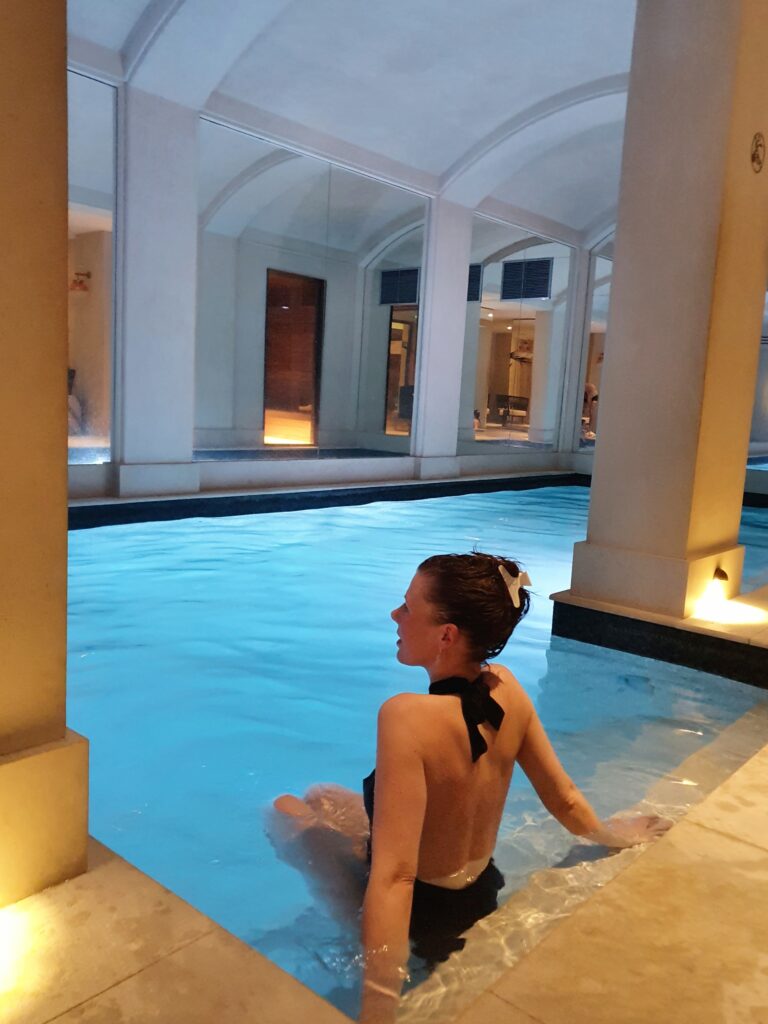 Meanwhile a women from the spa will offer you a snack and tea to enjoy in the lounge.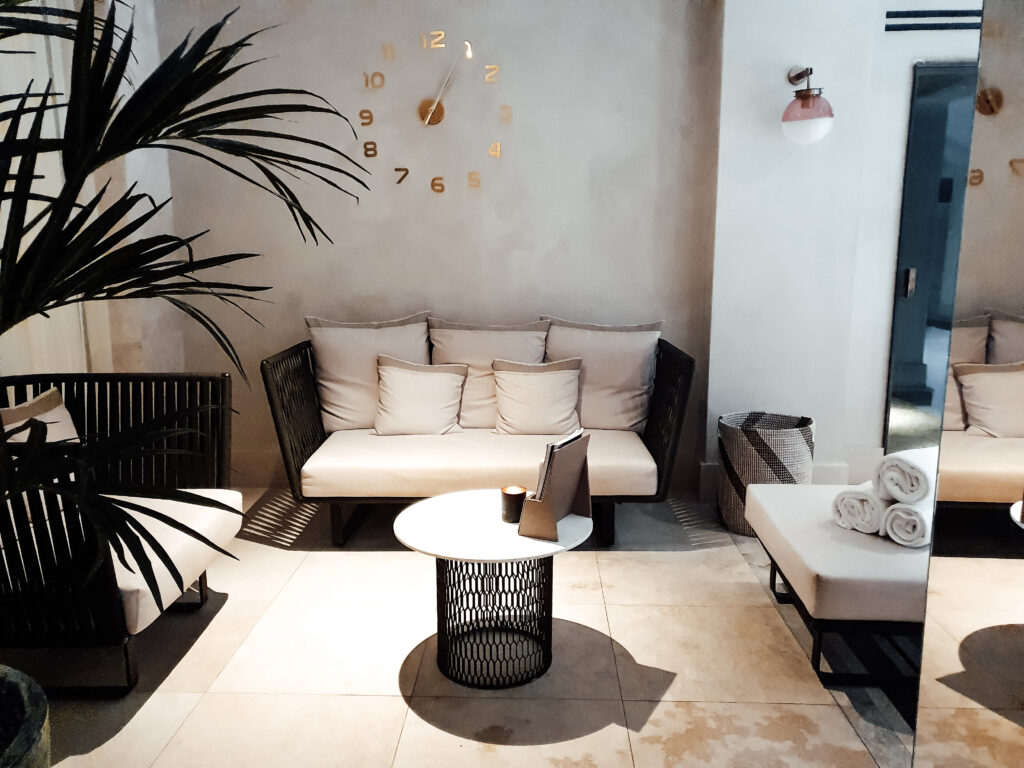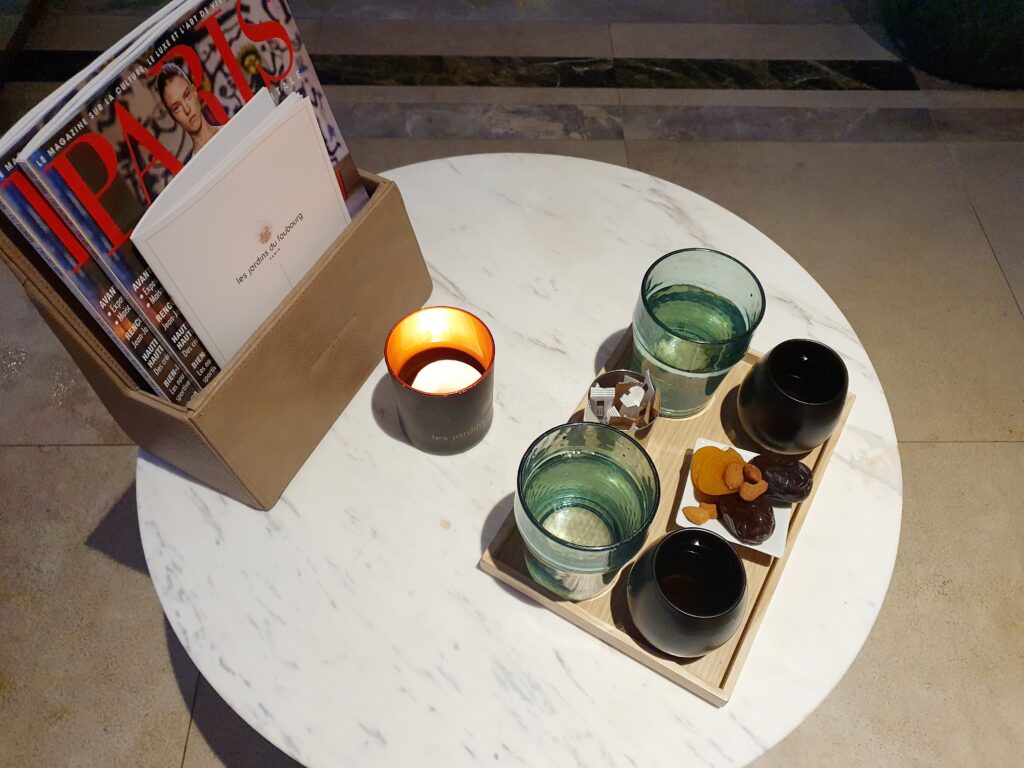 The Shiseido spa offers you a:
15-metre indoor swimming pool
Hammam
Sauna
2 massage rooms: 1 couple and 1 single
2 lounges
Herbal tea bar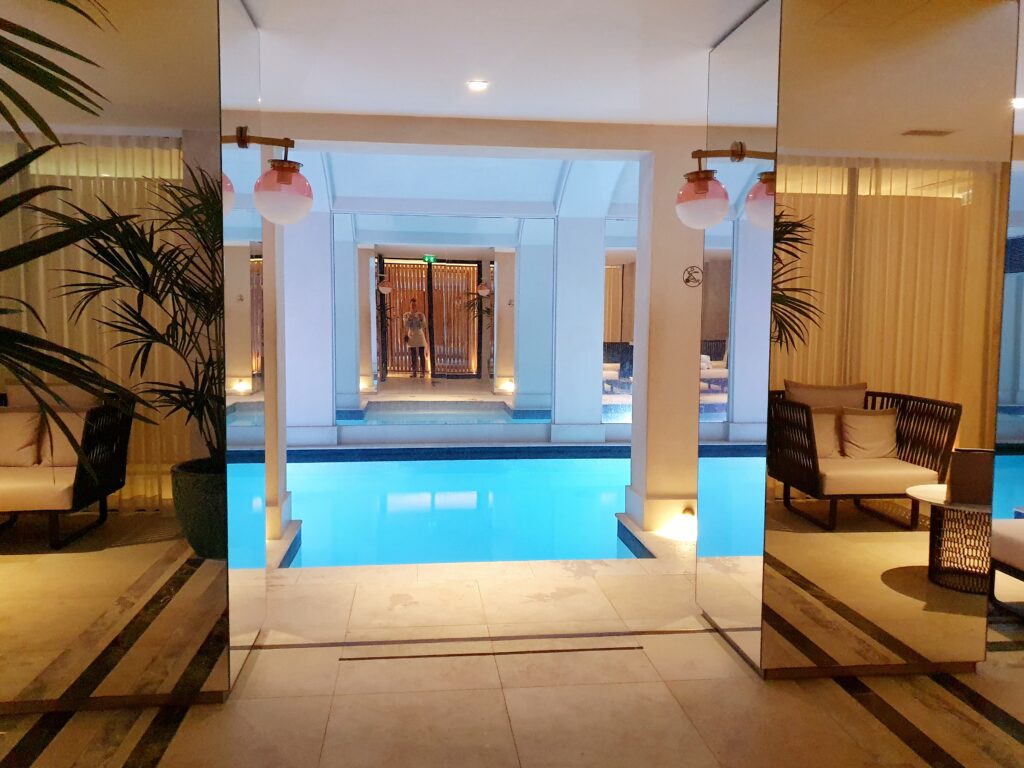 Afterwards, go shopping on the Rue du Faubourg Saint-Honoré or the Champs-Elysées. I'm sure you will have a perfect time after the unique wellness experience in the spa at Les Jardins du Faubourg.
I loved the Shiseido spa.