Iris van Herpen haute couture, Into the future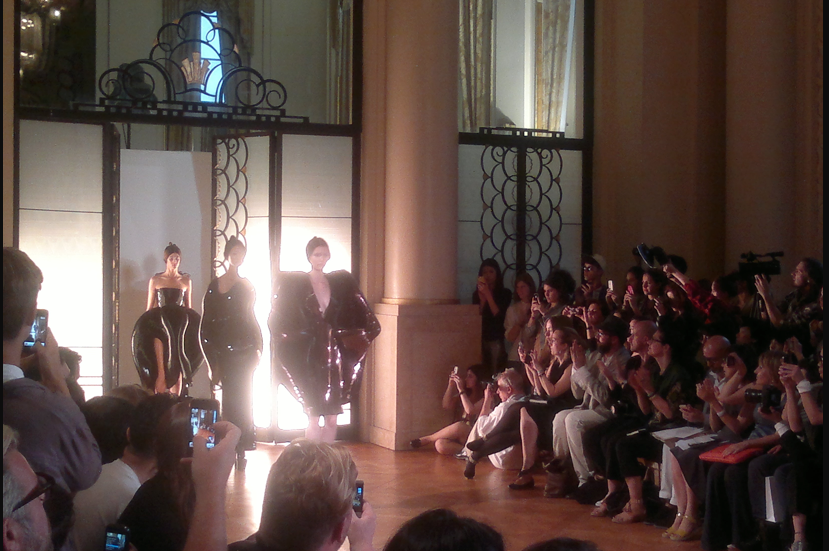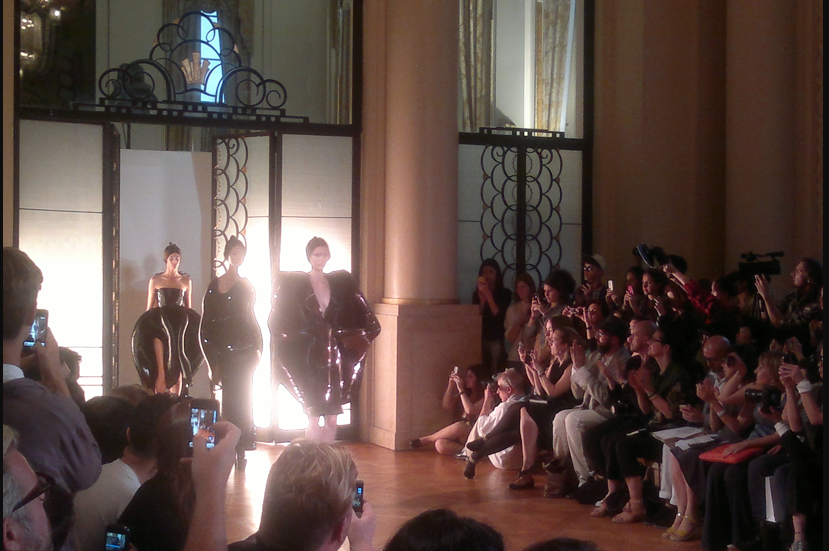 Monday 2th of July 2012, Iris Van Herpen opened the doors, to an extraordinary futuristic collection that will take you into space. After the show I talked to her about her success
I arrived at the show at 20.30, and entered a great building, just next to the Pantheon. Not many minutes later, the show would begin. I was surprised by the beautiful, yet different style. It was quite fascinating. Like being on board the Star Wars fashion-ship.
Iris van Herpen, is born in 1984 Wamel, The Netherlands, and started her own label Iris van Herpen in 2007. She studied Fashion Design at ARTEZ (Arnhem) and did internships at Alexander McQueen in London and Claudy Jongstra in Amsterdam.
On her website they write: "Normal rules don't apply…..Iris van Herpen stands for reciprocity between craftsmanship and 
innovation in technique and materials.
She creates a new direction of couture that combines fine handwork techniques with futuristic digital technology."
They also write that; "Van Herpen forces fashion to the extreme contradiction between beauty and regeneration. It is her unique way to reevaluate reality and to express and underline individuality."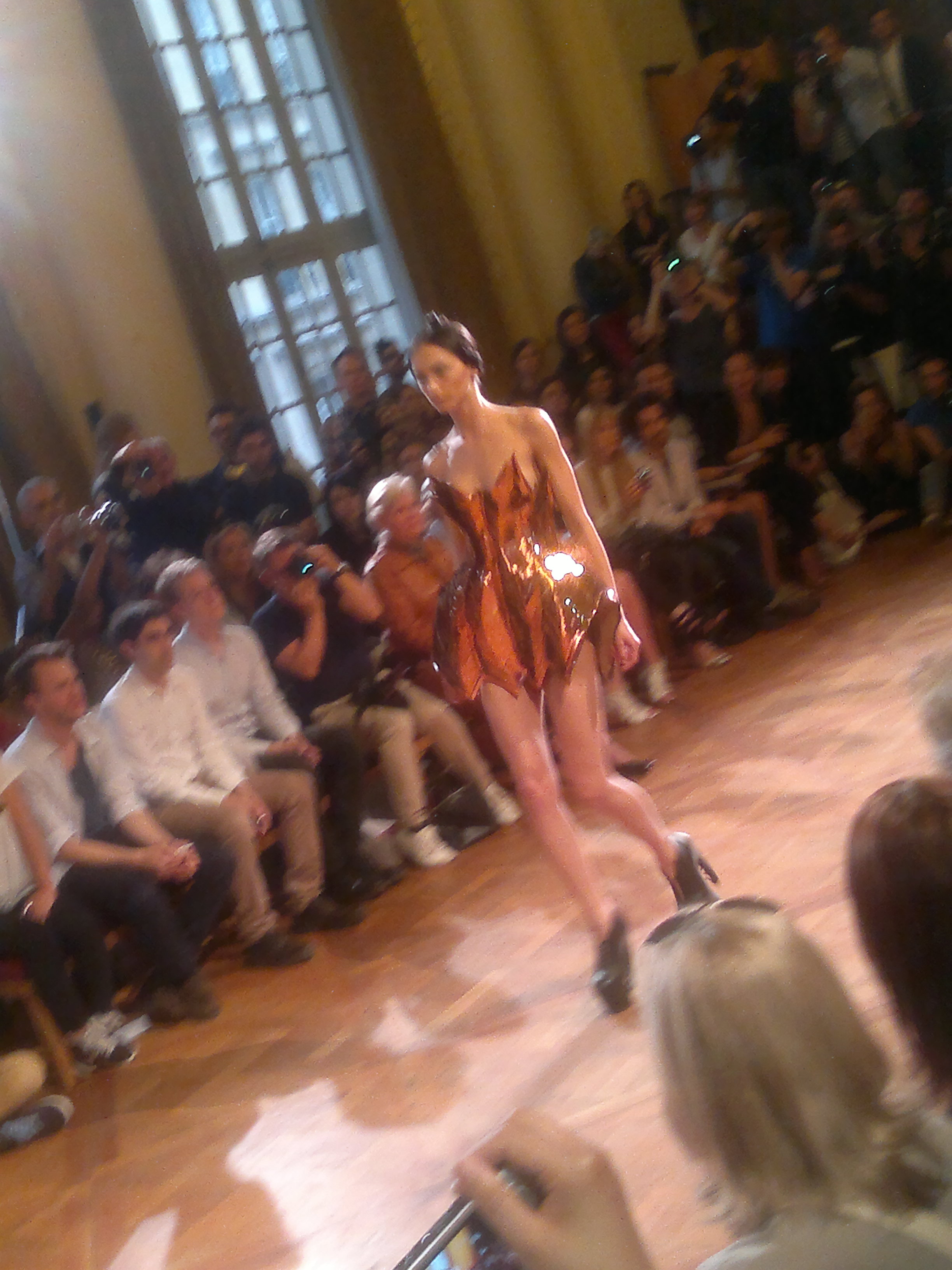 "The essence of van Herpen is expressing the character and emotions of an unique woman and to extend the shape of the feminine body in detail. She mixes craftsmanship- using old and forgotten techniques- with 
innovation and materials inspired on the world to come." they write on her side, and continue with her words:
"For me fashion is an expression of art that is very close related to me and to my body. I see it as my expression of identity combined with desire, moods and cultural setting.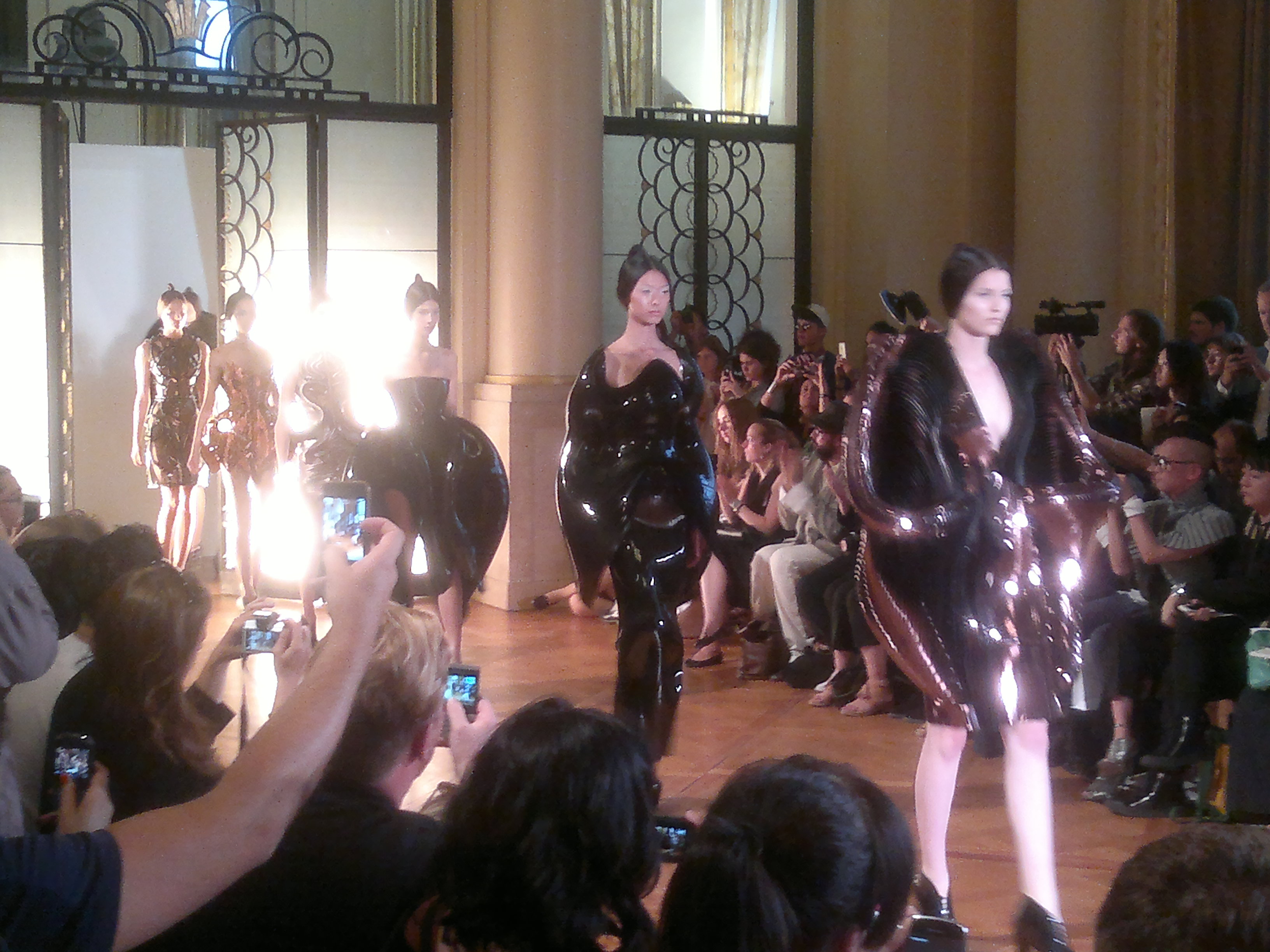 "In all my work I try to make clear that fashion is an artistic expression, showing and wearing art, and not just a functional and devoid of content or commercial tool.
With my work I intend to show that fashion can certainly have an added value to the world, that it is timeless and that its consumption can be less important than its beginning.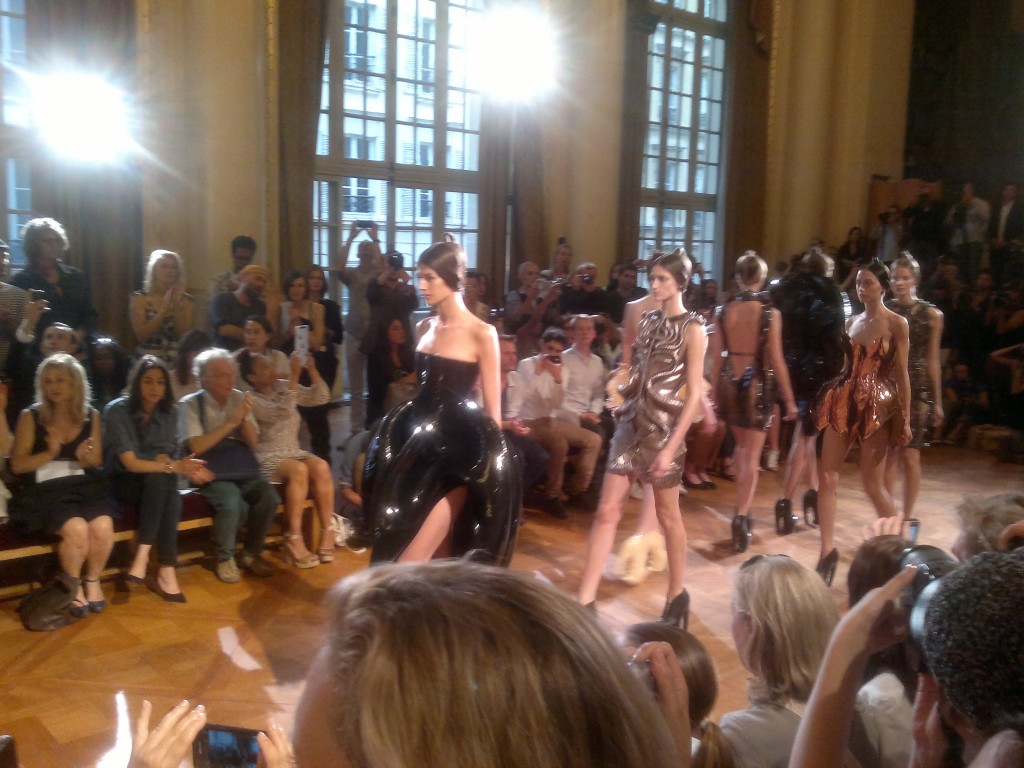 "Wearing clothing can create a very exciting and imperative form of self-expression. 'Form follows function' is not a slogan with which I concur. On the contrary, I find that forms complement and change the body and thus the emotion."
"Movement, so essential to and in the body, is just as important in my work. By bringing form, structure and materials together in a new manner, I try to suggest and realize optimal tension and movement." She writes on her site.
My interview with Iris van Herpen
After the show I got to talk to the designer, Iris van Herpen, backstage
I asked her:
What is luxury to you?
She answered:
Luxury is different for every person, but in the end it represents something you want to show. To me luxury is being able to create. To me it´s about creating an ideal world, to show what I´ve got inside, and express something I´ve got in my head.
What is a sophisticated lady to you?
To me a sophisticated lady wears something she really feels like wearing…and she does that every day. It doesn´t matter if it´s something relaxed or something chic etc. as long as she feels good about wearing it.
Have you had any difficulties during time that you have had to overcome in order to be where you are today?
Being a designer also means running a business, and my weak point is to communicate to people, I´m much better at showing. So I will have to improve my communication.
I would say that she does an excellent job when it comes to communicating; expressing something, via clothes, can tell you than a thousand words, and makes people participate – in their interpretation of it.
Do you have an advice for people who want to reach their dreams and become successful?
She said: Be close to yourself – follow the things you want to do, instead of what other people want, or what you thing they want and expect from you. Be open for opportunities, but protect yourself. It´s a balance between protecting yourself and what you want – and still have a certain sensibility to the world and it´s need.  
In the beginning it´s hard, but you can make it.
I thanked her a lot for the interview, and left the room.