Interview with Alexandra Mas, An artist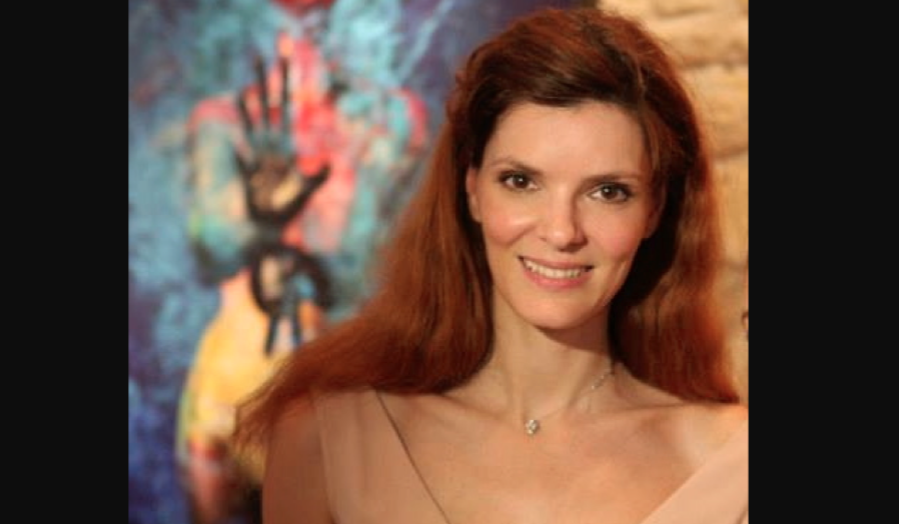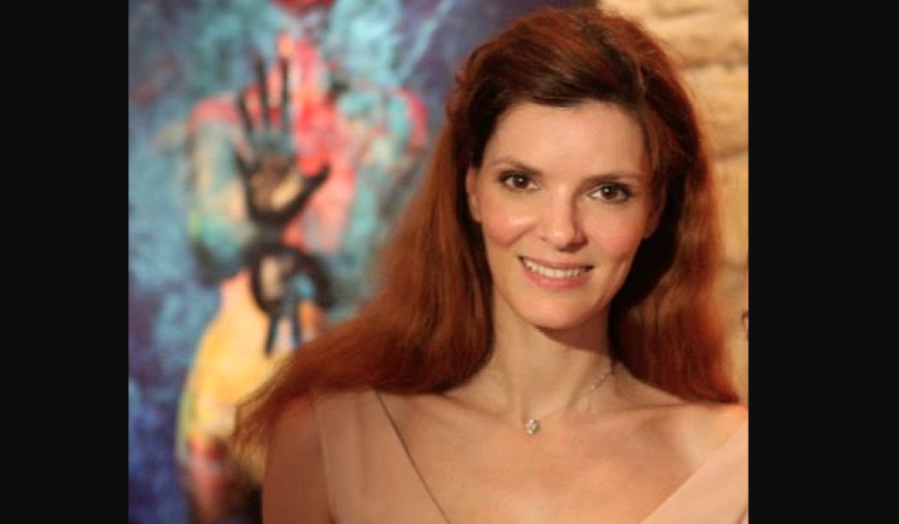 I met the adorable Alexandra Mas, a 35 years old artist, who has made paintings for Haute Couture dresses. Read the Interview here, where she tells what luxury is to her.
Background
Where have you lived? And when did you move to Paris?
I was born in Transylvania, Romania, from an immigrant family that ran from the Bolsheviks. They ended up hiding in the beautiful Carpathian Mountains. Both my parents were strangers to the land they had to learn to call home. And as you can imagine, being an immigrant's child in a communist country was quite disturbing.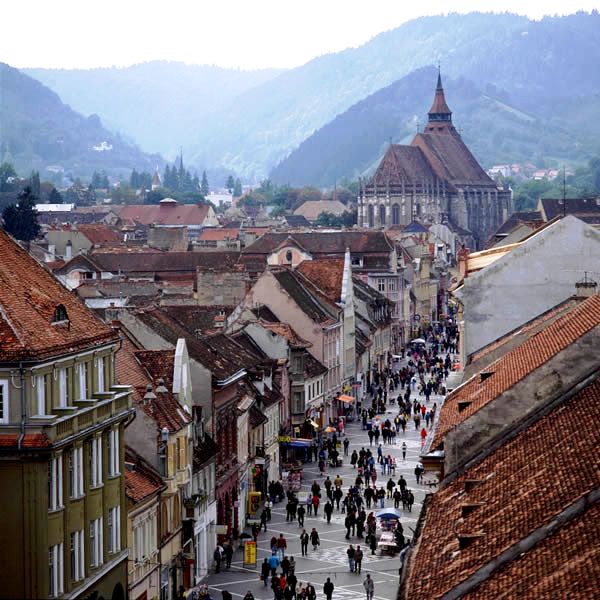 When I was about 3 years old we moved to Bucharest, Romania and here I did most of my studies.  
What did you study?
I started my art studies at 14 years old with traditional graphic arts. Thanks to my mother´s best friend: sculptor Serban Cretoiu. He was a professor in the young art academy, if at 14 years old I passed this exam it is thanks to his words and encouragements. Otherwise I think I would have attended physics and chemistry high school, because for 7 years I was convinced this was my path.
At 15 I was in the engraving studio of famous artist Marcel Chirnoaga, who introduced me to metal engraving. I worked with him for years.
Then I studied at UNAB (National University Of Art Bucharest) followed naturally by the Plastic Arts classes, but after 3 years in the establishment I moved to Paris
Though I come from a very mixed and old family, with a genealogical tree that goes down to around year 700. I don´t feel very attached to any of these nations because I never lived there. But I inherited traditions and ways of looking at life. 
In Paris I entered ESAM (Superior School of Modern Arts) I graduated in design and interior architecture.  
I started modeling in order to pay my studies. After graduation I started working at the Louvre Museum, in the architecture office, on two amazing projects: the new Salle du Manège and the new Salle d'Appolon.
But it wasn´t for me the life in the office, so I started working freelance: with interior architecture design, photo productions, artistic direction, jewelry design and a lot of painting, I was obviously searching myself.
I did my first private exhibition when I was 20 but at one point I lost myself.  I got scared of an artistic career, so uncertain, so hard to prove yourself. I was in a foreign country with no help from my family, no guidance at all as a matter of fact, just my dreams and me.
 So at 27, I moved to Los Angeles for about three years, there I directed a section in a talent school for young kids and teens, inspiring work.
In the winter of my 30th I moved back to Paris and I decided to dedicate myself a 100 percent to my artistic work that during all these years had been left to a second plan. I´m convinced that: Art chooses you and once inside of you, it is your destiny.
What do you work with today?
I went through several techniques during all this time. Tempera painting, ink, pastels, oil painting, engraving, especially in metal, argentic photography, just to name a few.
 After my studies, I started acrylic painting and digital photography. They allow me to work fast, which is good since most of my work is about instants, movements and emotions.
Today, my main subject is painting: the movement in dance, the vibration one feels when dancing or watching a dancer.
Some of my technics helped me create "pictographs": a mixture of paintings and photography (Body painting, painting on canvas, digital photography and freehand computer work)  Like the L'Aurore de Temps" exhibition that you see below: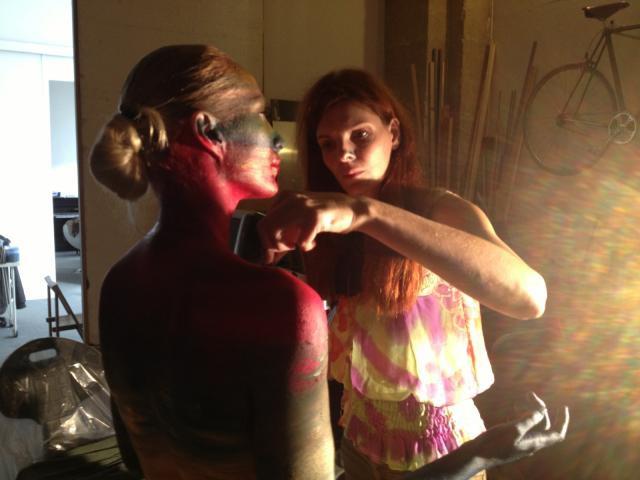 I did "BodyPaint" art exhibitions in London and Paris: "Nude Art Today" 3rd tome and "L'Aurore de Temps" (Times Dawn) at Corrado Bortone Gallery in Paris. (The one you see below… you can still go see some of the paintings there…)
Where do you find your inspiration?
I get inspired by movement, bodies in action, contemporaneous ballet dancers, and back when I was a part of the fashion backstage: the marvelous haute couture gowns. Also Aurore Tomé, my muse, has inspired me, she is a wonderful actor.  "L'Aurore des Temps" is only about her. She inspires me for different art works, not necessarily illustrating her portrait or body.  My emotional life is a strong source as well sometimes very intimate artwork.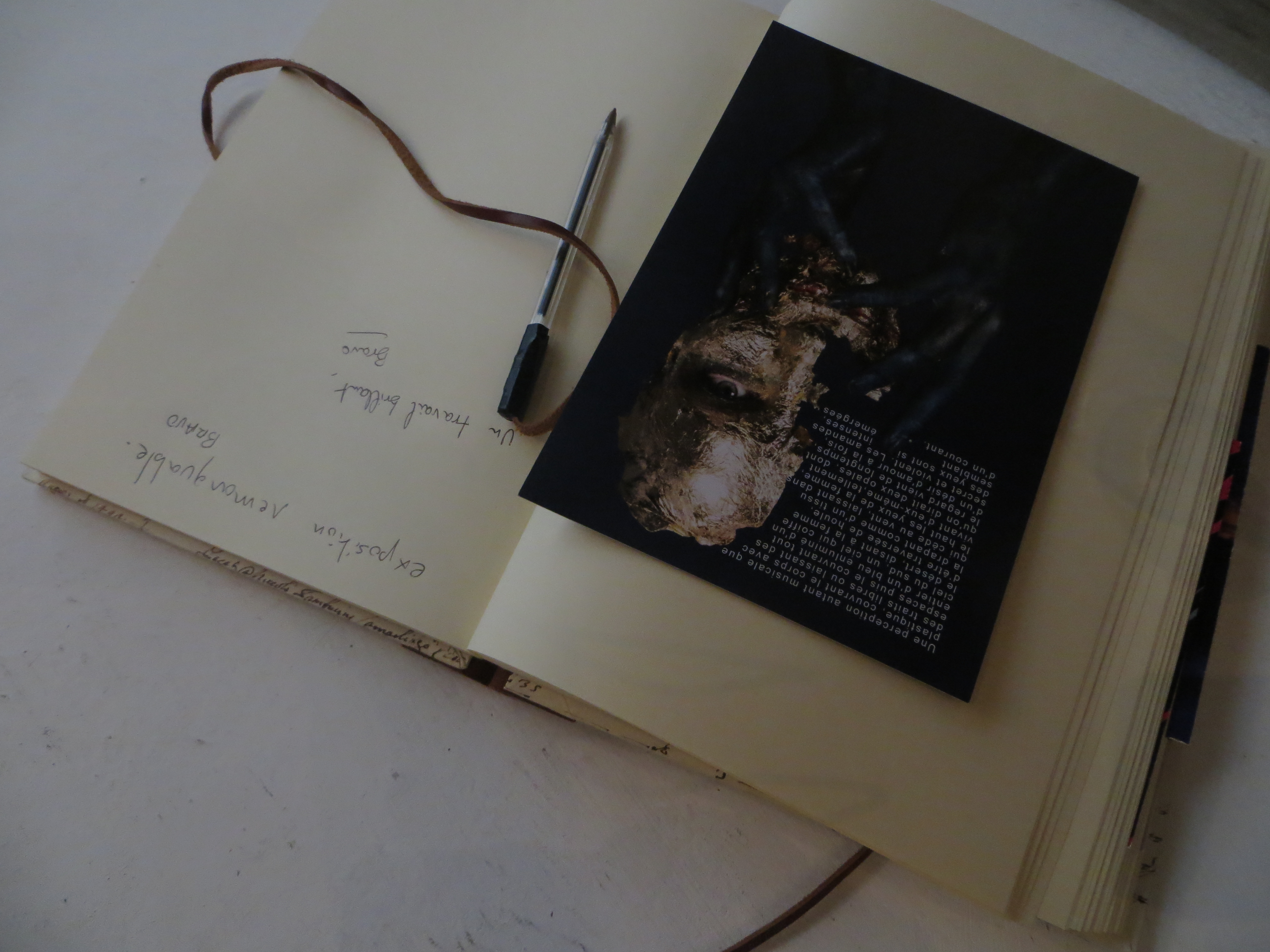 What have been the biggest difficulties you have had to overcome on your way?
Emotionally speaking it has been the loneliness you live as an artist. As much as I love it sometimes it is not constructive. Practically speaking it has been the modeling career, though it helped me financially, today for lots of people I am just a model that turned into an artist. Today I can smile about it, but sometimes it hurts. So many people have preconceived ideas.
On your way to success, what do you consider your highest peak? 
I hope it is my future art show or art work, I always look forward. Until today I never had a fulfillment feeling. Never told myself "this is it, it's done!"
Of all the things you have done what are you most proud of?
I managed to keep the child in me very much alive. I have a strong belief that creation cannot be without that innocence.
What are your dreams today?
 I have always followed my dreams, long term and short term ones. Often it´s not easy for others to accept this, so I hope I will be strong and innocent enough to keep dreaming and creating.
What do you do in your spare time? I read and spend, as much time as possible, with people I love.
 Luxury and Fashion
Which luxury / Fashion projects have you worked on? 
I created an art-à-porter concept (art-to-wear) with Eric TIBUSCH. "No one has done it this way before" fashion journalists' words. I created a canvas that he had no information about and I brought it to him. After that it was up to him. From that point I lost all control over my painting. He created an haute couture gown out of it. Sometimes the painting is entirely visible; sometimes it´s destroyed into pieces and has been rebuilt as a dress.  We began working on it in 2009 and ever since the Art in Fashion vogue has grown bigger in most of the brands.
After this I created Art ENvie, a similar approach but with artisans, where I created unique pieces of handcrafted objects (furniture, fans, hats, umbrellas)
What is the definition of luxury to you?
Putman once said: "Luxury is that little heartbeat sizzling when we are crazy about a person, an idea or a thing" and I totally agree with this.
What do you think is the "code" to create something luxurious?
The code is always uniqueness or rarity and to get as close to perfection as possible.
What do you think is the "code" to live a luxurious life?
Luxury is also about having a little bit more than we need for survival; most people tend to forget this and in consequence they don't allow themselves to be happy. 
How do you perceive the luxury world today?  
Very often luxury is perceived as fashionable brands. Because of this error a lot of craftsmanship are almost disappearing, some have already. The consumption-society changed the definition of luxury for its own profit. So today I see there is a fake luxury and a true luxury world. As any other famous sector it attracts a lot of unprofessionalism, but there are beautiful value people that make it worth wile.
If you should live a day in extreme luxury, what would that day be like? Where would you go and do?
Wake up next to the person I love at the seaside, go swim with dolphins, take a jet plane to Paris or New York to see a ballet, and after that have a 3 star chef dinner in a beautiful flat overlooking the city, oh, and skiing, somewhere where you can go down a slope in a bathing suit.
If you should give a good advice to people who want to work within the world of luxury what would that be? Remember the glitter and the bubbles are not diamonds, and they are not for you. One needs a strong will and talent to make it through.
Places to go
Where is your favorite place to go in Paris?
I love having an ice-cream on Ile Saint Louis, and dine at the Saint Germain Atelier de Robuchon, then have a glass of champagne at a private party with friends.
What does Paris symbolize to you?
Paris is the city of my maturity, so for me, it is emotionally and from lots of others points of view, the most beautiful city in the world. Plus, it is still the place where future elegance is created.
You can still see Alexandra Mas´ pictures at Corrado Bortone Gallery in Paris. I went, and I can tell you that you´ve got something to look forward too. Thank you Alexandra 😉