Interview with Jean Paul Gaultier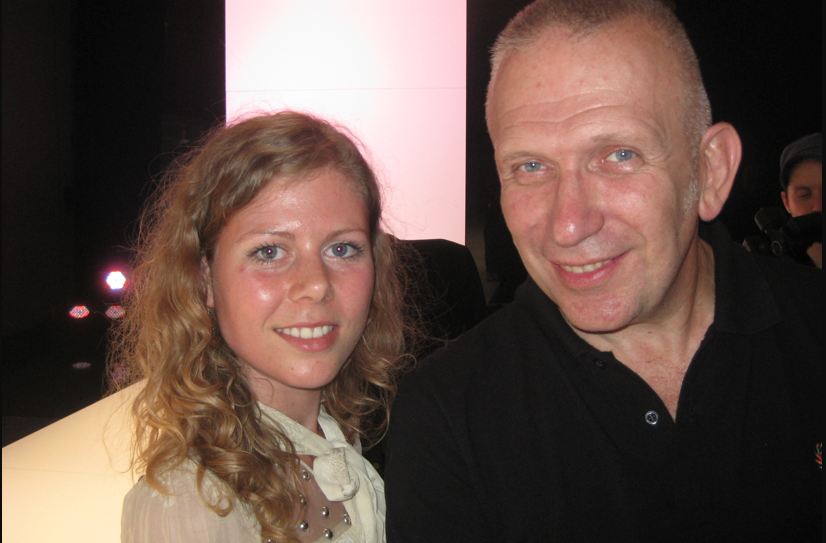 Should men wear Tube Tops?
Summer fashion 2010 has now officially been revealed in Paris. Men's collections were put into the spotlight on the catwalk July 2009, and it was definitely worth attending. One of the greatest haute couture designers, Jean Paul Gaultier, shared his thoughts about the future trends with me after the show.
By Julie Johansen
The presentation took place in the luxurious showroom at Rue Saint Martin. A room characterized by high ceilings, pure lines, and a confident glamour and precision.
As invited, I entered a universe of black and white decorations. Also the chairs along the catwalk caught my eye with its fabulous black allure. The room was shining, and ready to be filled with special guests like: Moderators of the major fashion magazines, celebrities, fashion photographers and me. All excited to see the latest sprout on the fashion tribe.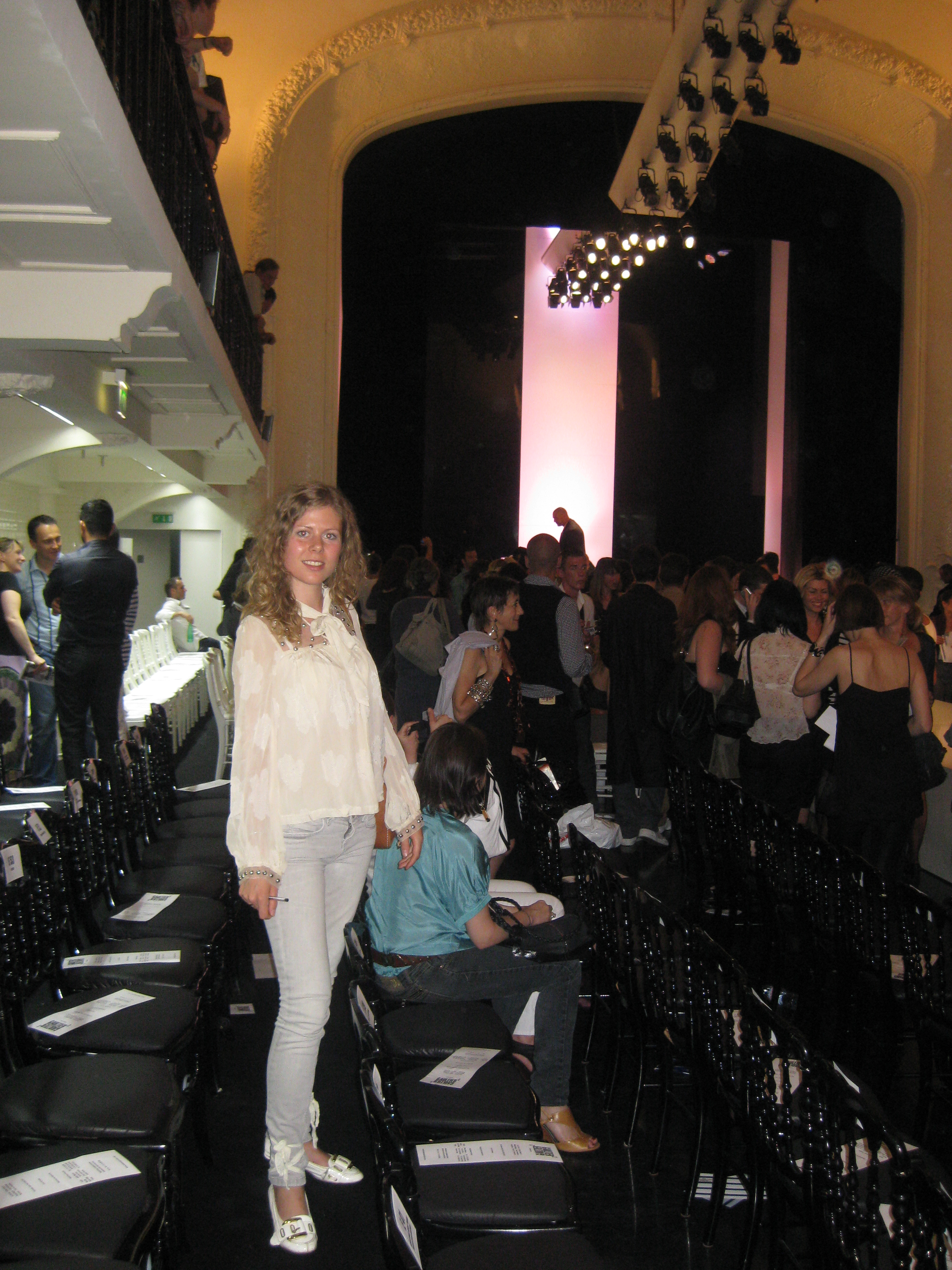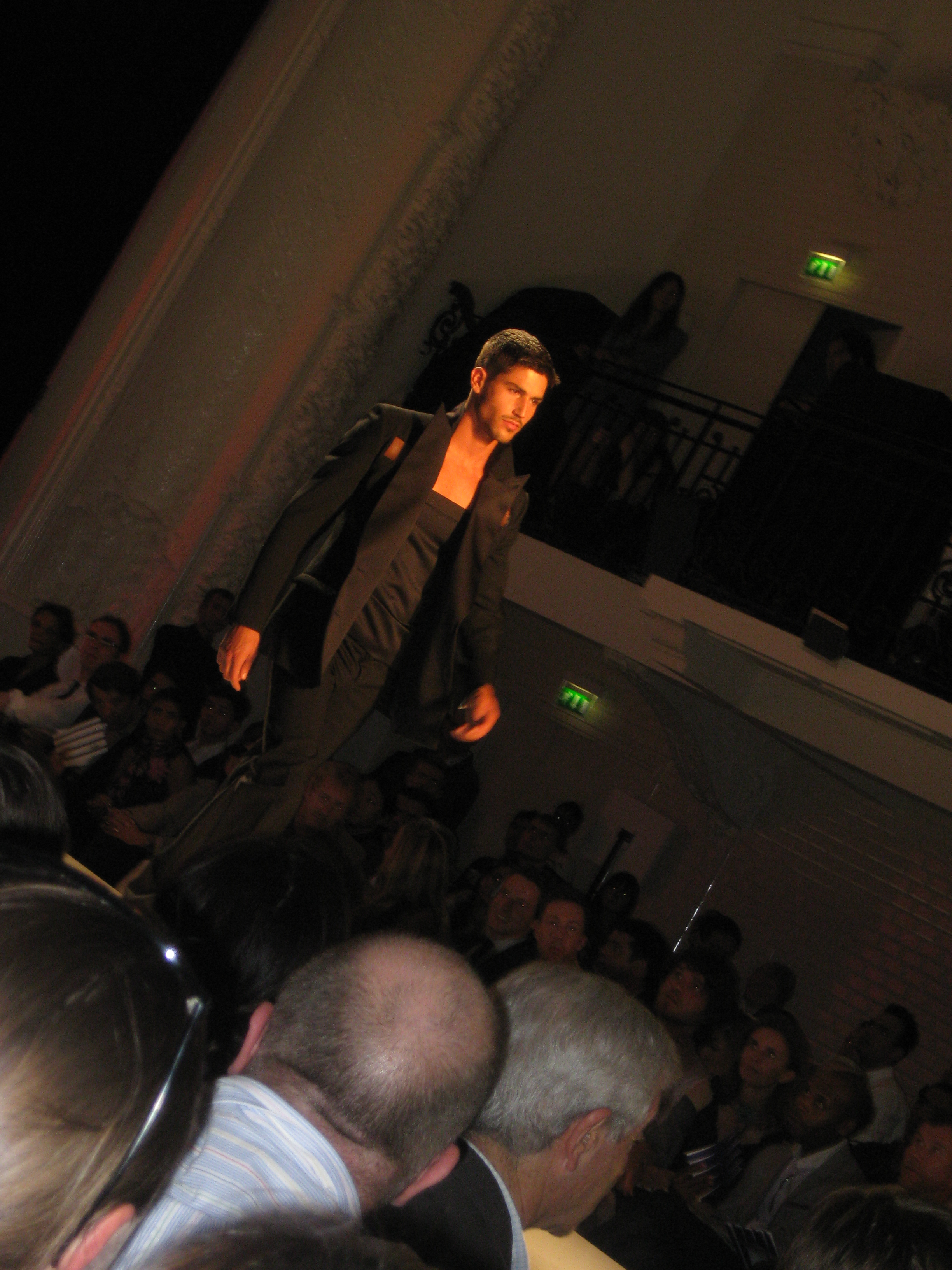 Finely the light turned off and the show began… there they were; hot masculine men in tube tops.
Are they representing the newest generation of fashionable men 2010? Eventually! So ladies, don´t you worry if your boyfriend suddenly appears in the living room, wearing your newest summer top… that´s the latest contrast to women who wear jeans.
The cut that normally has been associated with something feminine has now entered men fashion as well. Perhaps this was the way of saying that even masculine men contain a feminine side, and has the right to show it? I also thought that that´s what creativity might be all about; taking something old, and giving it a twist, that turns it in to something new and surprising!
On the catwalk the show continued, with a mixture of a 60-80s look, combined with classical cuts and a casual street style. The suit jackets, the red-striped raincoat, and a bit of a raw street style: sunglasses, leather gloves and the famous tank tops.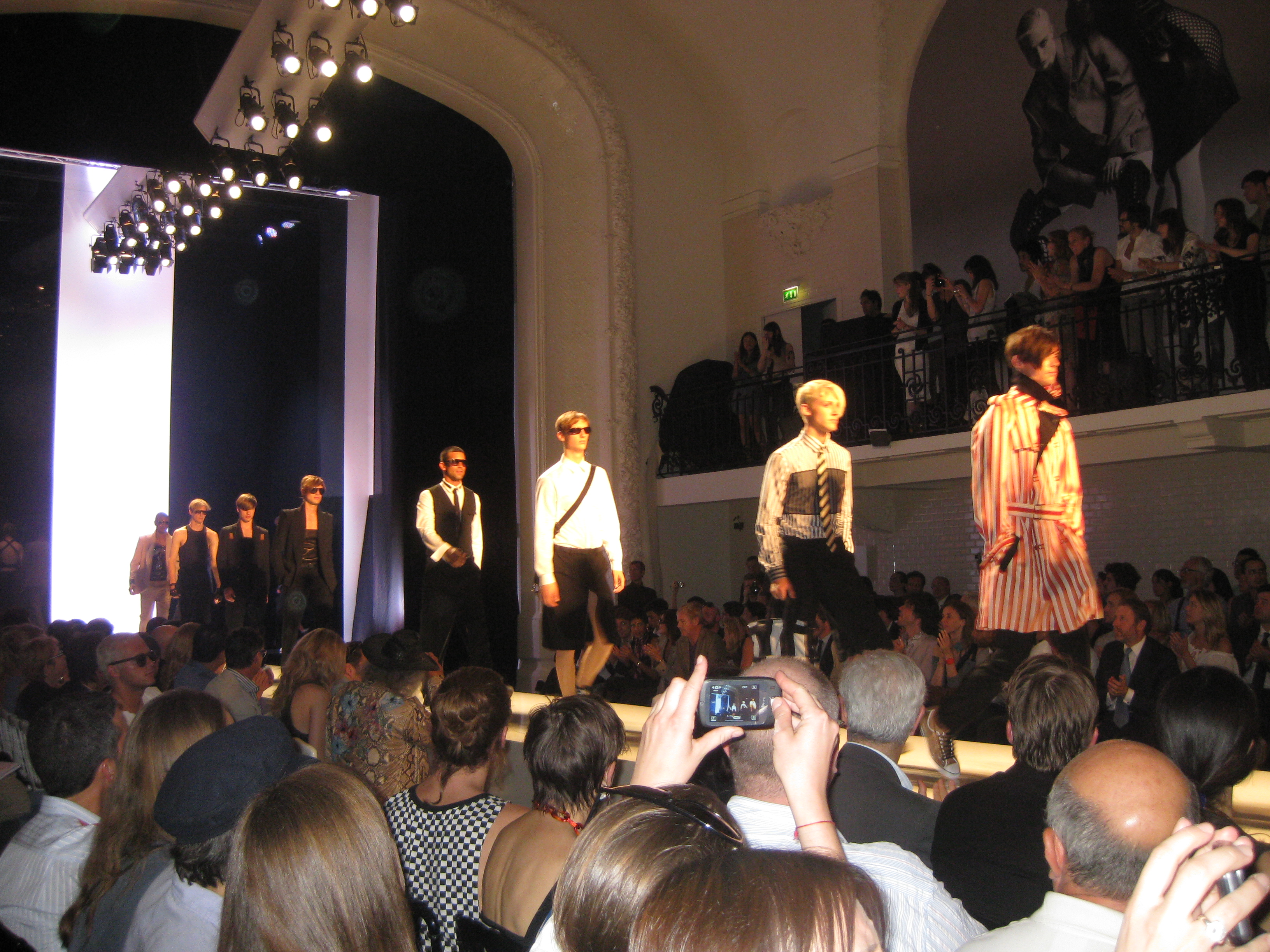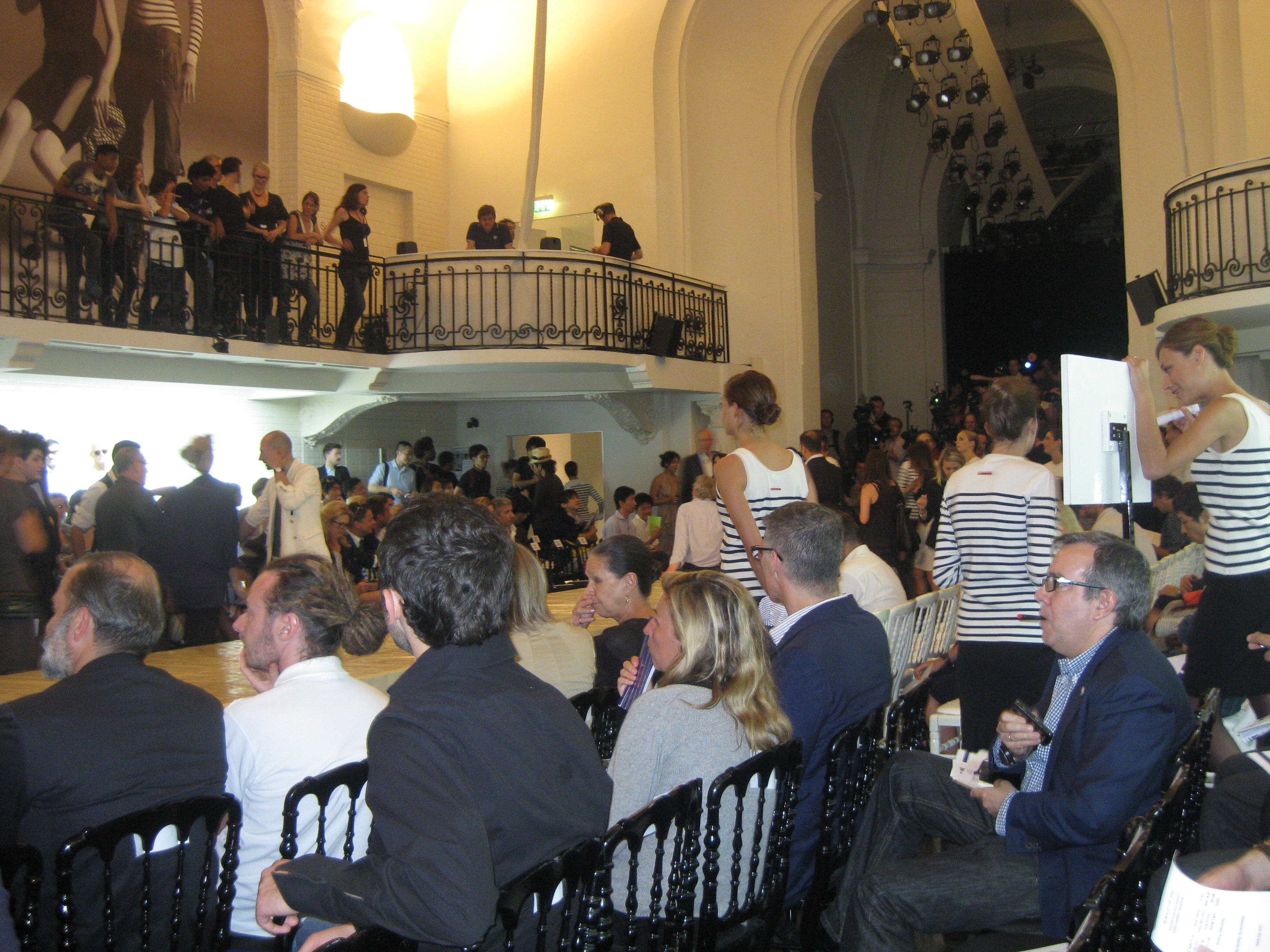 Go for highlighting the details; like wearing a traditional suit, while adding details such as Japanese-inspired samurai sandals with a shiny metal look, just as shown by Balenciaga and Alexander McQueen.
Other features we should pay attention to in 2010, was the jacket with a double row of buttons. Jean Paul Gaultier was not the only one showing that detail. Also, Balenciaga, Armani and Burberry chose to include coats of this kind on their catwalk.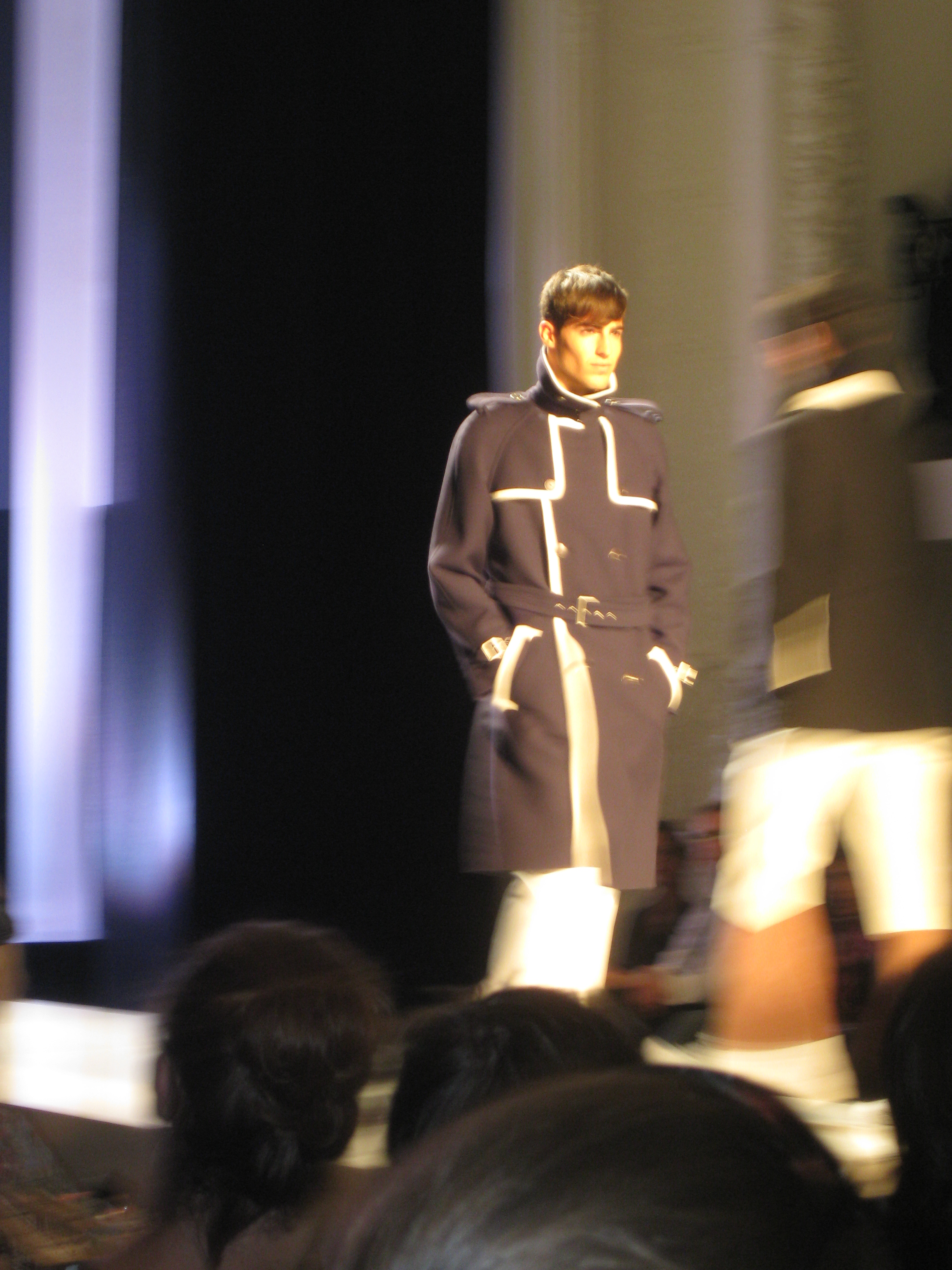 Color wise, there was also a consensus among fashion creators. Especially the subdued colors seemed to be the new it. In summertime 2010, men should be dressed in gray, beige or navy shades. Also military green seemed to be gaining ground in several of the shows.
Interview with Jean Paul Gaultier
The show ended and the guests began to leave the room. At the end of the podium only Tv-reporters and journalists gathered in order to get an interview with haut couture designer Jean Paul Gaultier.
I made my way through the crowd. Then the opportunity showed itself. I took a step forward, stood face to face with him, and asked a quick question:
"What expression do you wish to emphasize for those, who find their inspiration in this collection?"
Gaultier answered: "I wanted to create a simple and funny look".
He said:"Instead of mixing too much, as I normally do, this time I´ve found something subtle and funny – An attempt to create a breath of fresh air."
I nodded and asked, "Where did you find your inspiration this time?"
He had a relaxed and friendly attitude, and took his time to think about the question asked. Then he came up with a considered response:
"Above all I would say. I didn´t find it in one certain place." Then he pointed out that a part of the inspiration was found in the 60-80er look, with a mixture of street-style.
I thanked him a lot, and continued my day. I had got a great first impression of Jean Paul Gaultier – A man that seemed warm and with a great humor.
All I can say is: Go get your man a tube top! and he´ll be ready for the summer 2010!