Aftershow with Metallica at L´ARC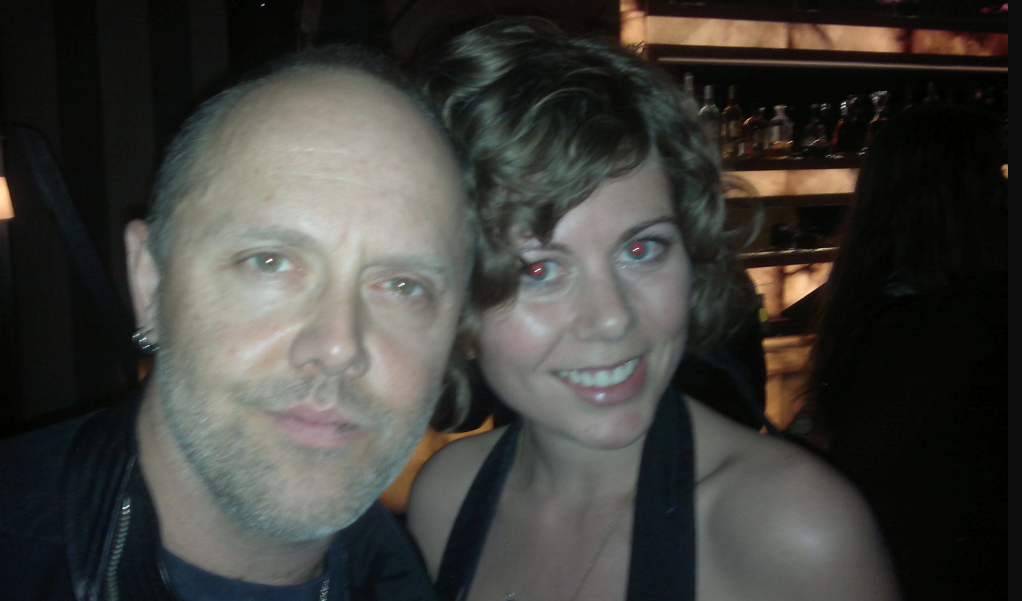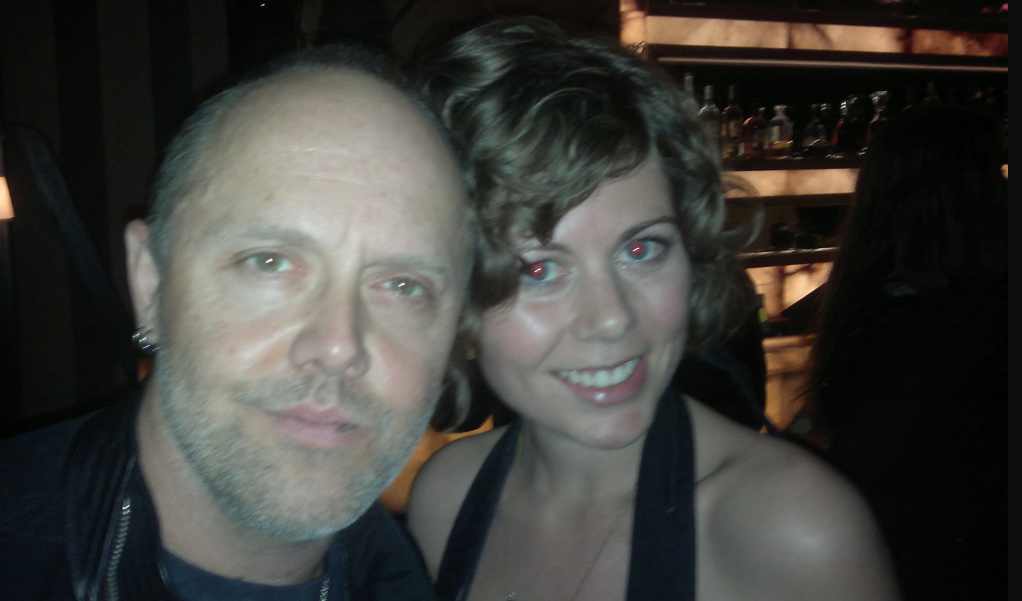 V.I.P INTERVIEW, NIGHTCLUB DE LUXE: After party with Metallica in Paris!
People have lots of reasons for coming to Paris! For Metallica, the concert at "Stade de France," the 12.05.2012, was their main reason this time. I didn´t go to the concert, though I did have the chance to talk to them at their private after-party,  which took place at one of the most luxurious nightclubs in Paris, "L´ARC".
Picture and Article by Julie Johansen
L´ARC nightclub http://larc-paris.com/ is for VIPs only, with a room for a thousand people at the club downstairs, and for about 400 at the classy restaurant upstairs, which in this case was reserved for Metallica and their crew. I didn´t really plan to go anywhere tonight, but when I realized that Metallica was playing in Paris and going to L´ARC, I changed my mind!
At the L´ARC Restaurant
I showed up in the hopes of doing an Interview with Dane drummer Lars Ulrich. But as I arrived and entered the atmosphere of their private gathering, I realized that I was surrounded by great people who came directly from the show in order to spend a good time in the company of friends. I didn´t want to spoil the moment with a long Interview.
There was a warm and relaxed atmosphere; in fact, everyone seemed to be having a good time as they stood there talking to each other with authentic enthusiasm. No superficial attitudes, no judgment, just a luxurious, cool event, that reminded me of a nice family gathering – with people you haven't seen for a while.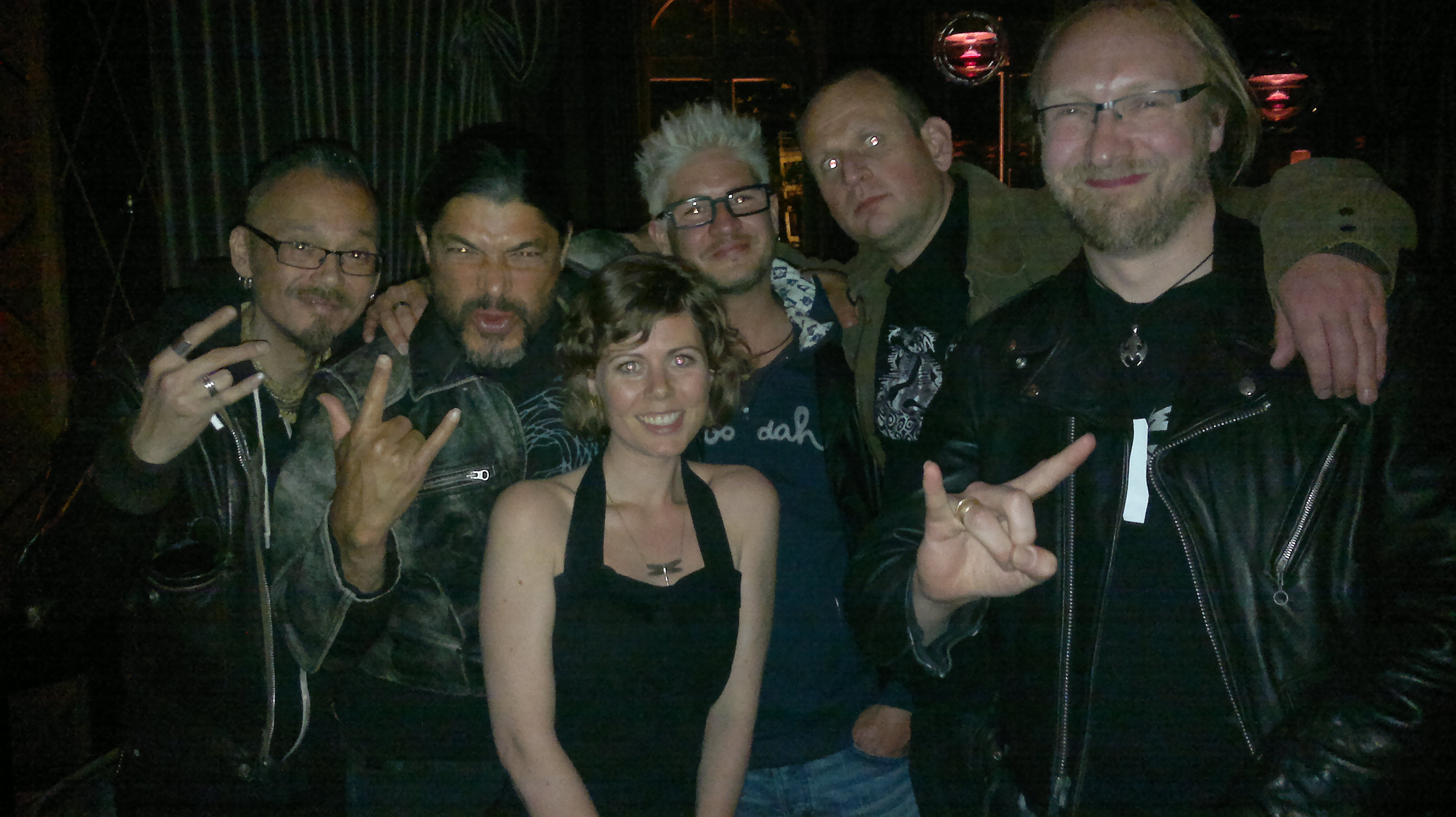 I was curious to know what it was like to be Metallica – music legends of an era!  What would luxury and success mean to them? Having talked to a lot of people about these subjects, I realize that many of us carry around preconceived notions about what it´s like to be rich, successful, and live a life of fame.
 I hear people say, "They were lucky, it just happened to them. They were probably born with rich parents… and besides; living a luxurious life only happens to a few, and they are probably also miserable, superficial, snobs or lonely people!" Others put wealthy people on a pedestal, with some kind of godlike status.
I wonder, how much do we actually know about the rich and famous who live a life of luxury? Is it possible that we are just inventing our own truth about them, in order to put them in a box where we are able to relate to them? Perhaps our imagination goes wild the moment we open up a gossip magazine, because the picture is all we see? Do we make up our own stories, and are they actually true? I wonder!
Isn´t it possible – that they are neither born with money – nor with more luck than anyone else? Maybe all they are born with is great talent and creativity, which they dare to use, thereby paving their way to success!
Isn´t possible that living a luxurious life, doesn´t make you neither superficial nor miserable?
Questions to Metallica
I asked Robert Trujillo, bas and background vocal in the Metallica band, what Luxury is to him;
"Luxury is this," he smiled and pointed at his glass of champagne, "and a beach on Hawaii."
At the same time "Arc de triumph" lit up in a firework outside the window of the L´ARC restaurant. It was magical.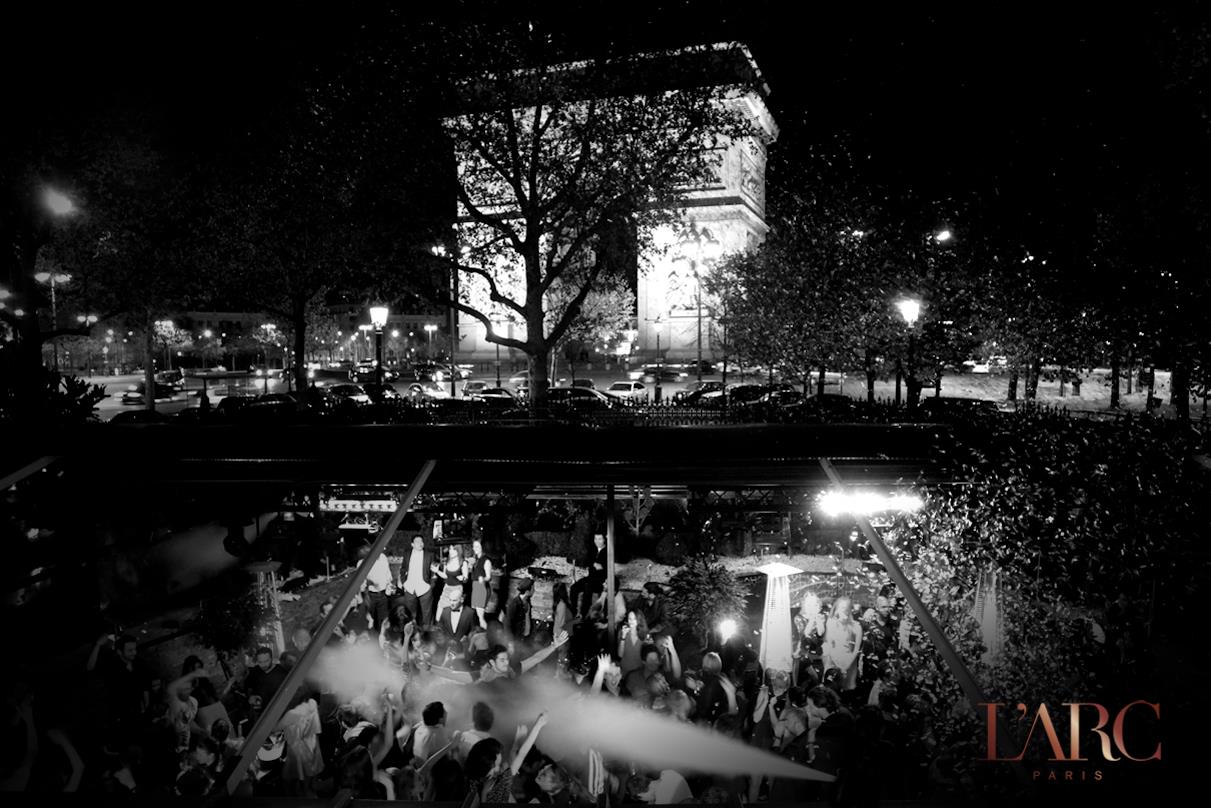 .
"It was a good concert," Kirk Hammett finely said! Guitar-player, and background vocal in Metallica. Their warm smiles, good energy and appreciation seemed to be showing happy people, not superficial, as some could believe.
There was also a good reason to be celebrating, because tonight´s concert in Paris was according to one of the invited guests, the biggest show Metallica had done in Paris until now, with an audience of 80.000 fans. Not many Hard Rock/Metal bands can fill out the French stadium…that alone is admirable!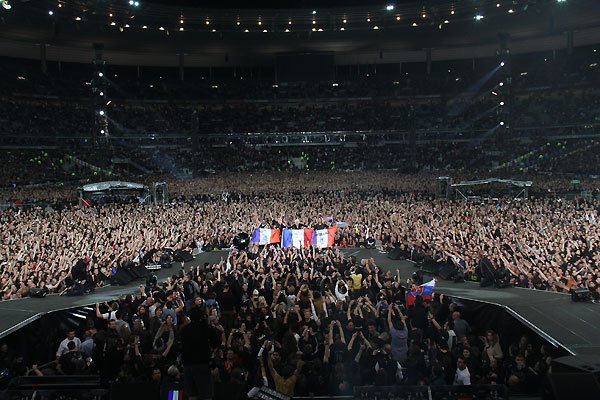 Avril Lavigne, Canadian singer-songwriter, entered the room, and started talking to Lars Ulrich. I noticed that she didn´t had the slightest appearance of a snob. She was simply a natural beauty, with a smile, that made everyone around her smile as well!
As I finely talked to Lars Ulrich he revealed that he really liked "ARC" nightclub, but that he hadn´t been the one arranging the party this time.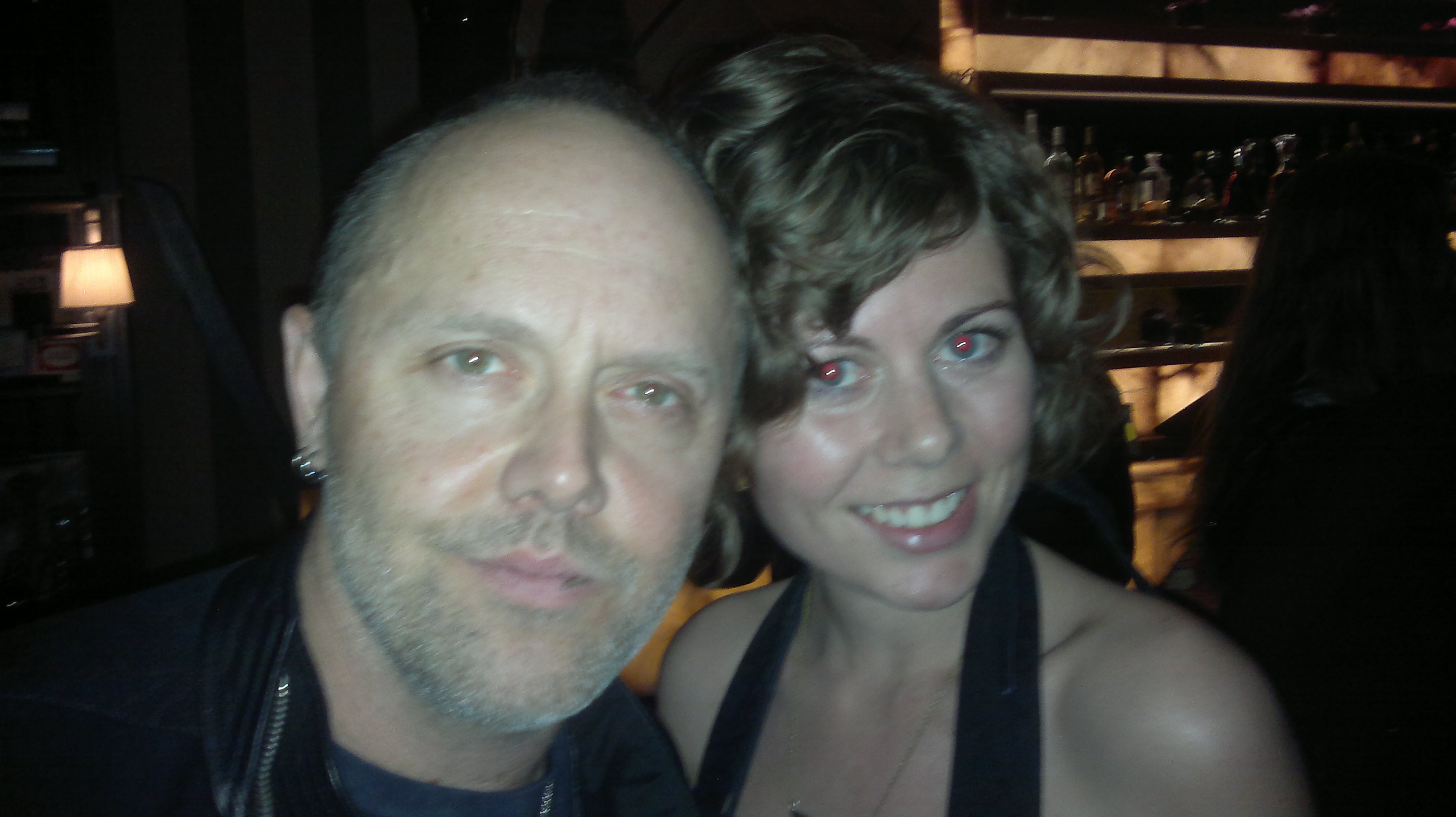 Metallica and their crew seemed so down to earth and friendly! They could have found it annoying that a blogger like me showed up, but instead they talked to me, and made me feel welcome. So perhaps we shouldn´t be so judgemental after all.
The next day, as I was walking along the "Champ de Mars"-garden next to the Eiffeltower, I saw a man, sitting on a bench with his guitar. He was practicing heavy rock to himself. At that very moment I realized, what not only are Metallic down-to earth people, they are role models for a generation of people all over the world.  They inspire music-people, to keep on practicing and to believe that reaching the dream is possible! They have shown a way to go, and thereby footsteps that you can follow. I think that deserves a great respect and admiration.
Metallica shows a way to go and "NOTHING ELSE MATTERS" !!!