Spa Bulle de Plaisir – a real bubble of pleasure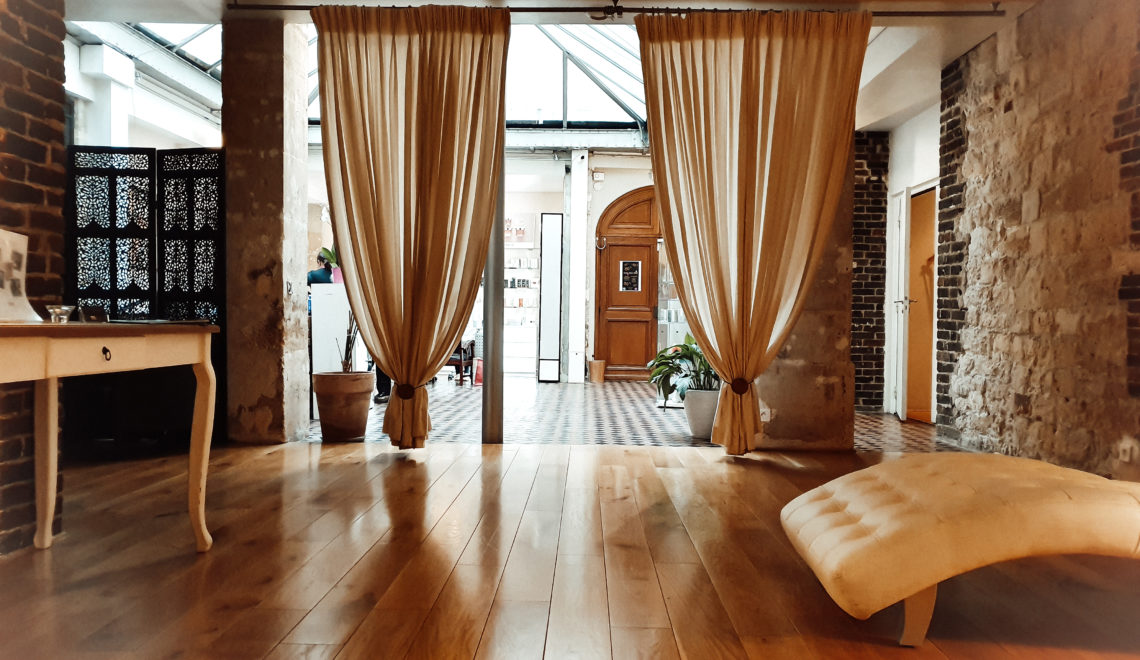 I just had the chance to try an amazing Spa in Paris: le Bulle de Plaisir which is exactly as the name indicates a "bubble of pleasure" out of time, where you can forget about the busy everyday life! I'll tell you all about it here..
The bulle de plaisir is a real cocoon. It is situated in the centre of Paris in the fashionable Marais area not far from the metro st Paul. Well hidden like real treasures often are…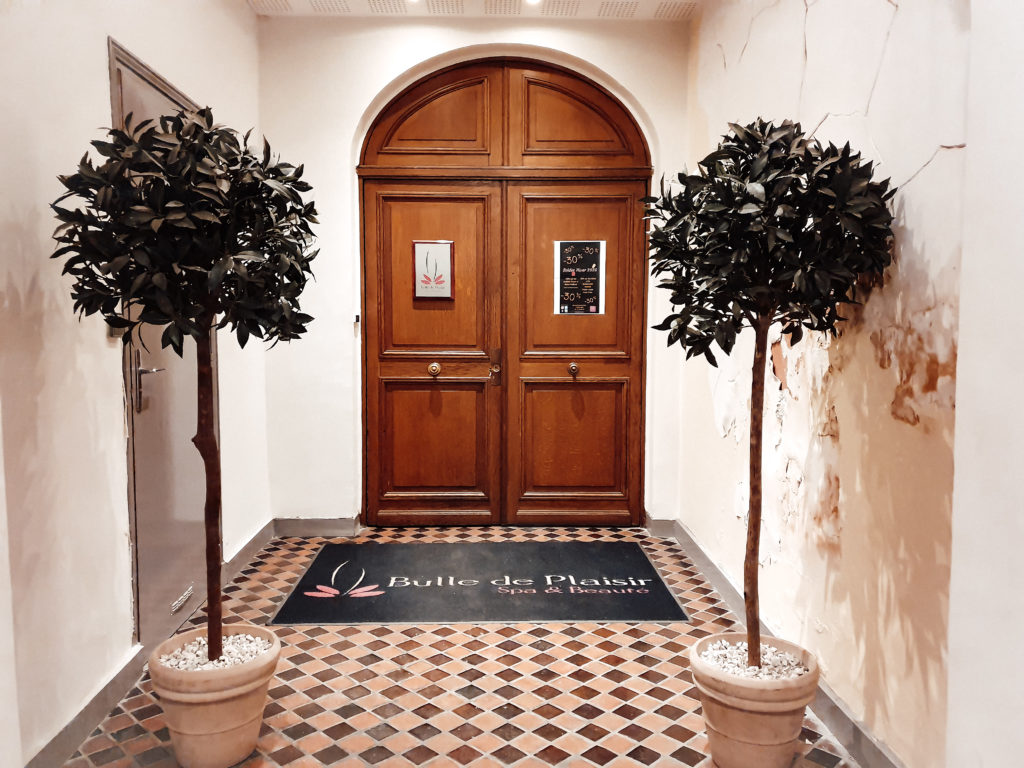 The Bulle de Plaisir spa in the Marais is an amazing place to recharge the batteries…from the moment you step in the door you are being taken care of and pampered.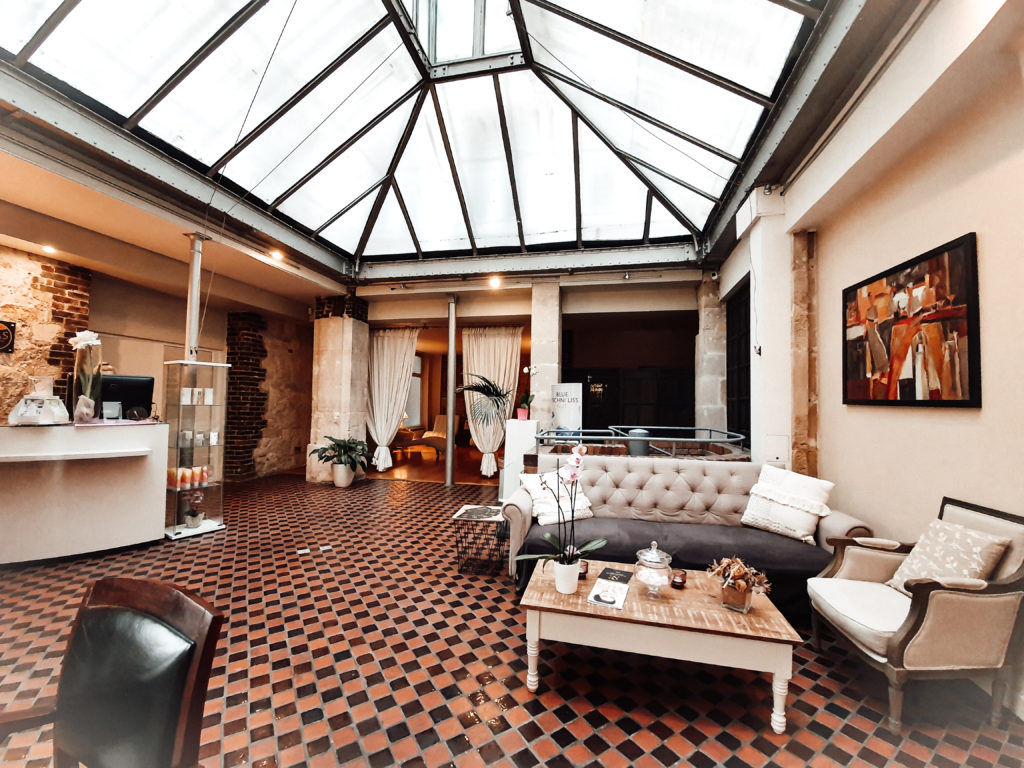 This spa is nestled under a huge glass roof…a charming place with an authentic and refined decoration..with marvelous stones and bricks and a cozy ambiance..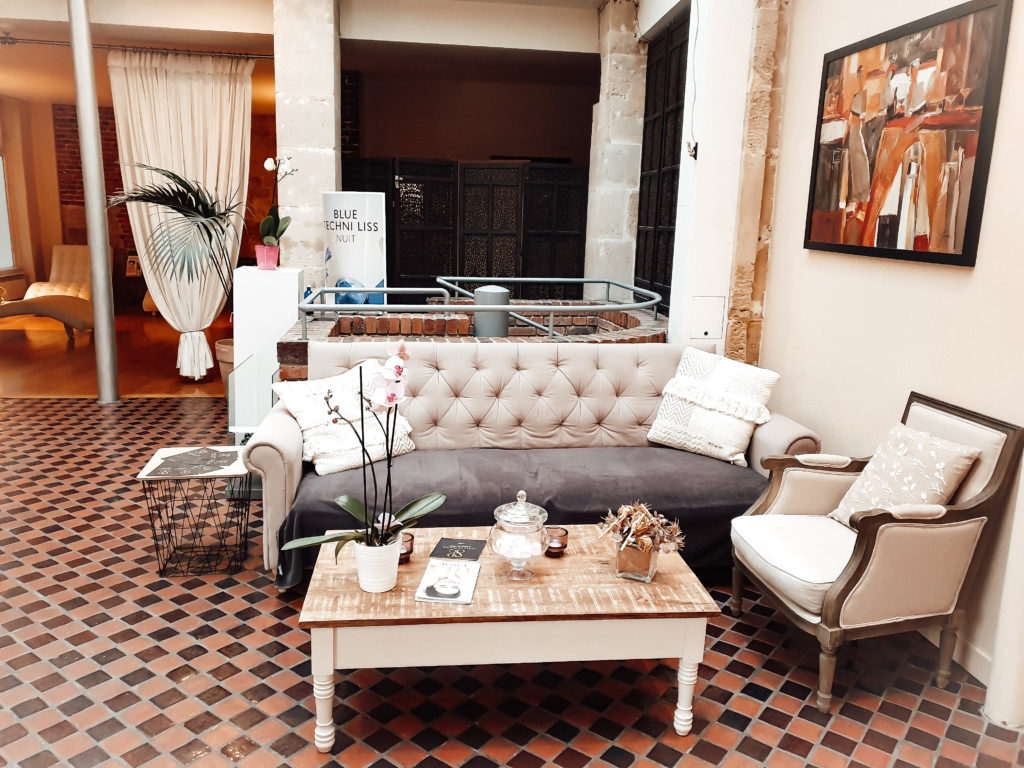 The fact that the Bulle de Plaisirs is tucked away in a sheltered building makes it very calm. I no longer perceived the noise of the street: only relaxing jazz music that played in the background..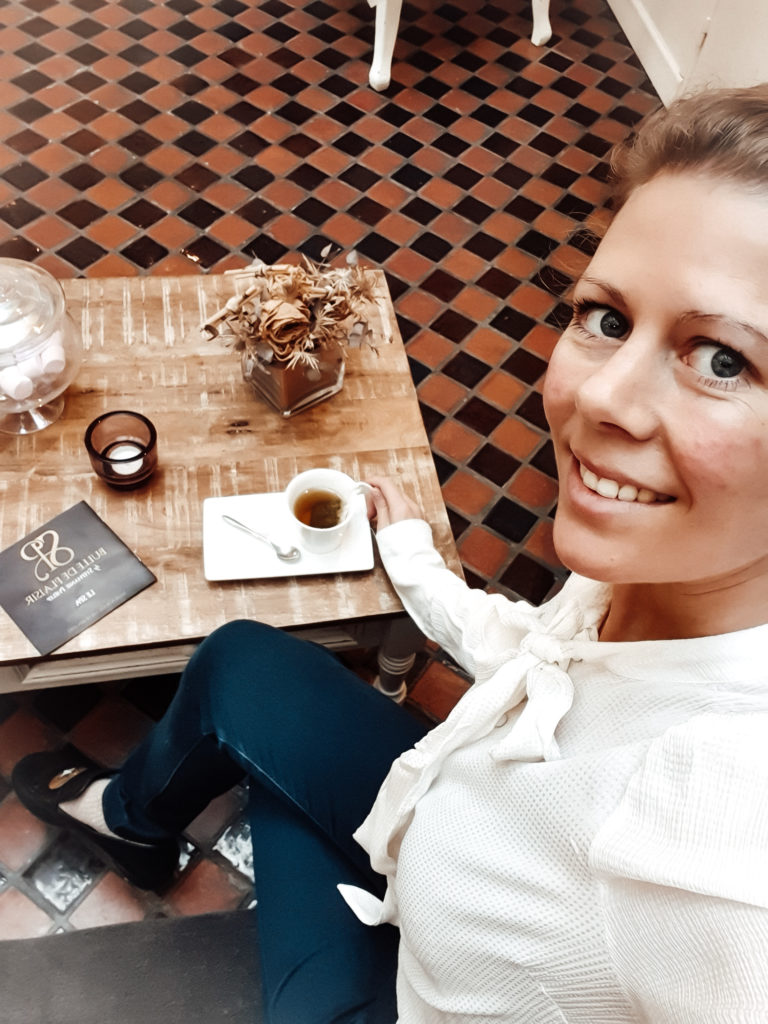 What I really loved about this place is that all their treatments are 100% tailor made to suit your needs…and in the rituel you choose your own combination of what you want to do (fx 30 minutes hammam, 30 minutes facecare and 30 minutes massage)..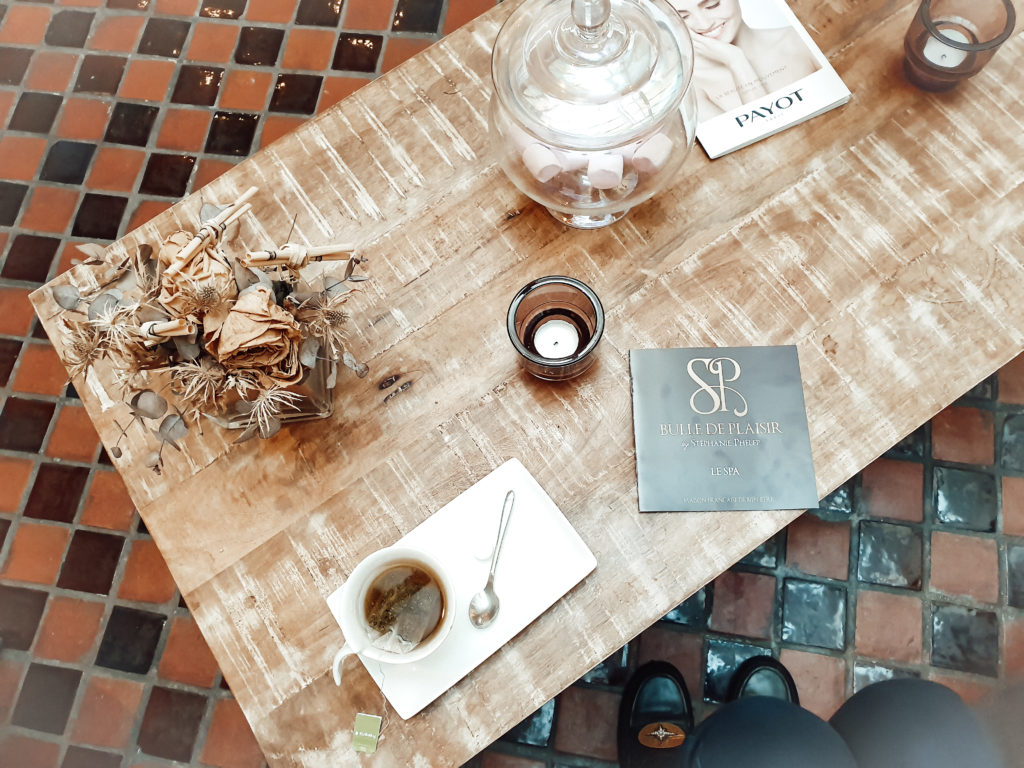 I tried the 1h30 rituel…and chose 30 minutes facecare and 1 hour massage. It was perfect.
Laura who was going to do my massage accompanied me into the cabin..a warm and cozy place where I felt extremely comfortable.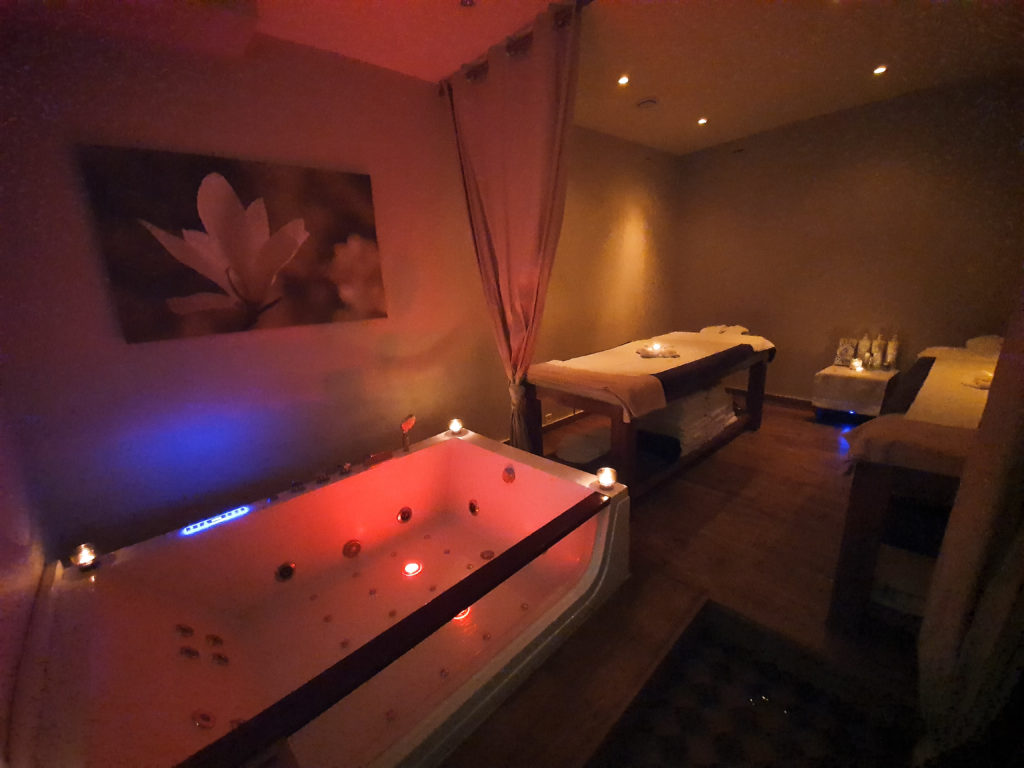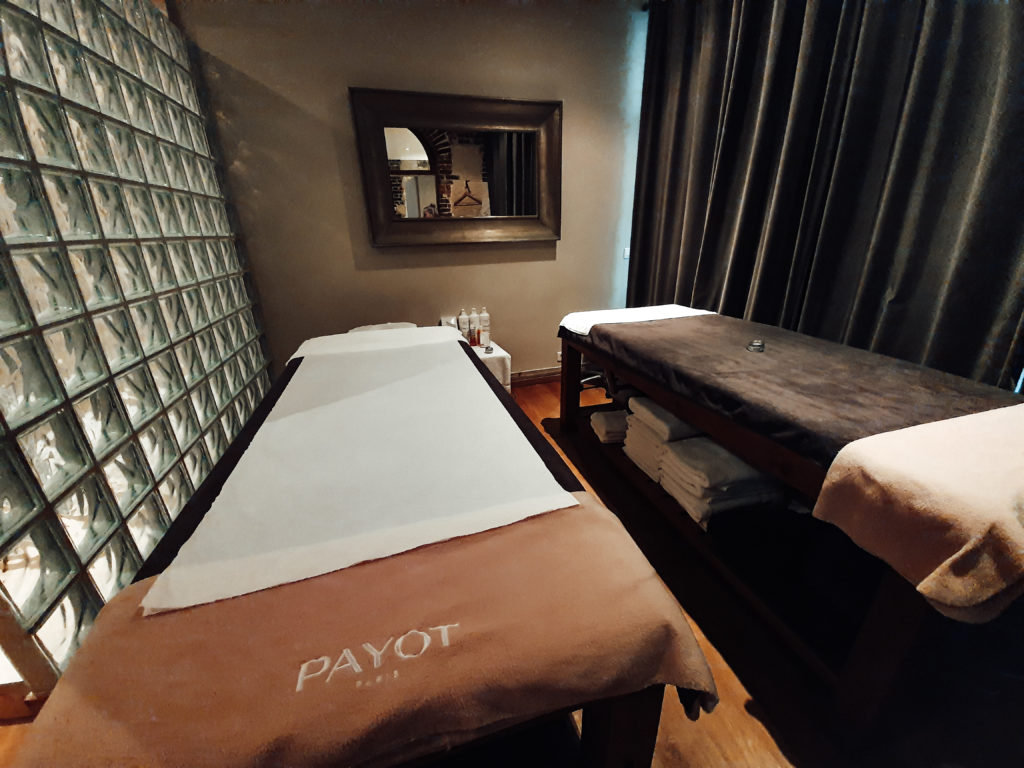 She asked me how I was feeling, if I had any pains ect..and based on that she was going to adapt the massage to my needs.
I was feeling a little tired and stressed out so I really appreciated this personalized care.
Laura started the massage by placing hot stones on my back to make the muscles relax..then she started performing my massage with long sliding hand stretches, like brush strokes over a painting .. a technique I had never tried before but which was fantastic and extremely effective.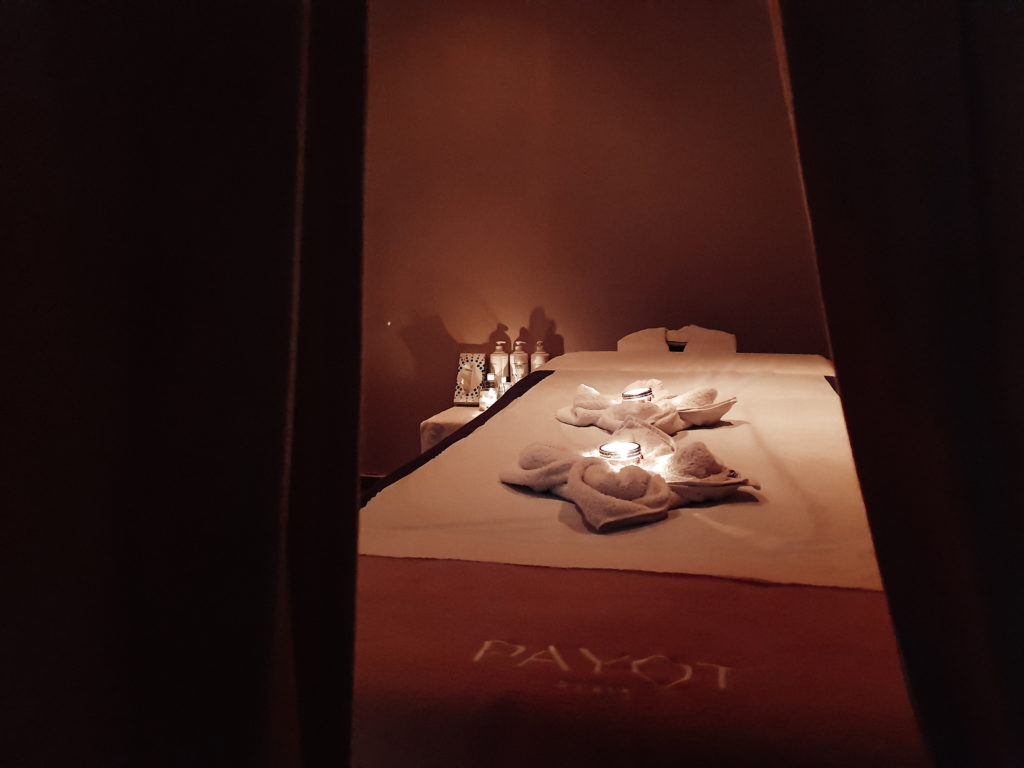 I lay there, wrapped in a warm blanket while she washed my feet with a warm cloth before massaging them..It was fabulous..I completely forgot about time and place..and then she finished wity an unforgettable scalp massage..it was sooooo nice and relaxing. I felt all new again..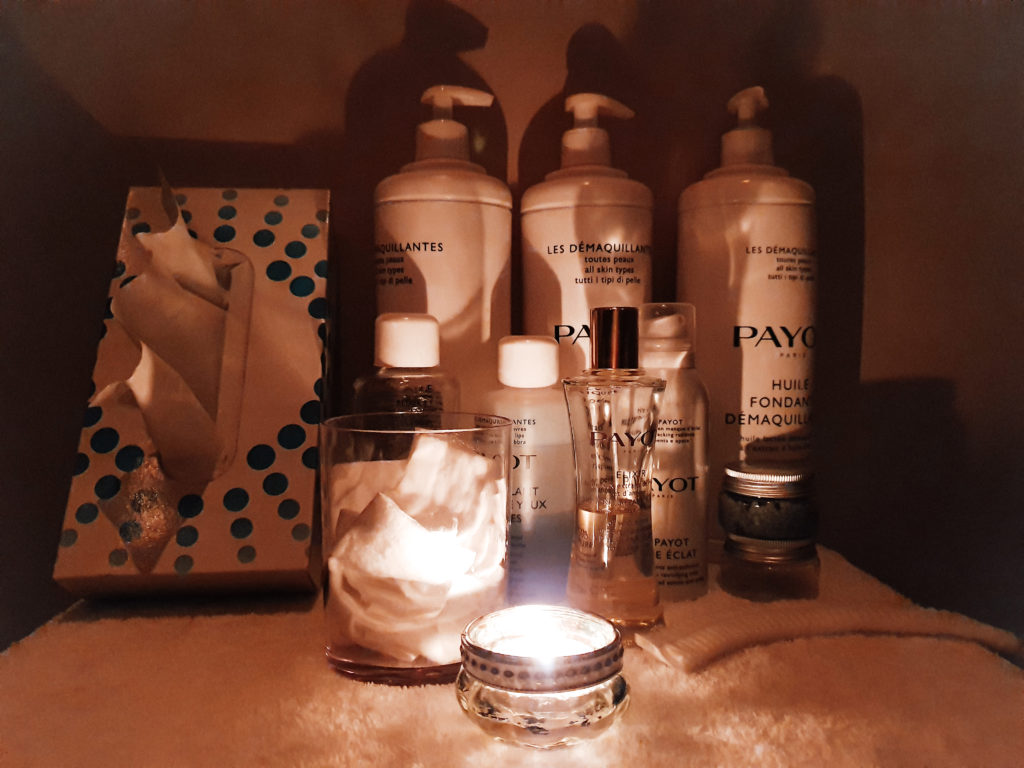 Once the body massage was over, she continued with the face care… I mean, I felt like a real princess!
She started by cleaning my skin with a makeup remover and lotion from the brand Payot…
Then she continued with a seedless scrub to avoid disturbing my sensitive skin too much ..
..followed by an oil scrub and mask … and finishing with a moisturizer with shea butter.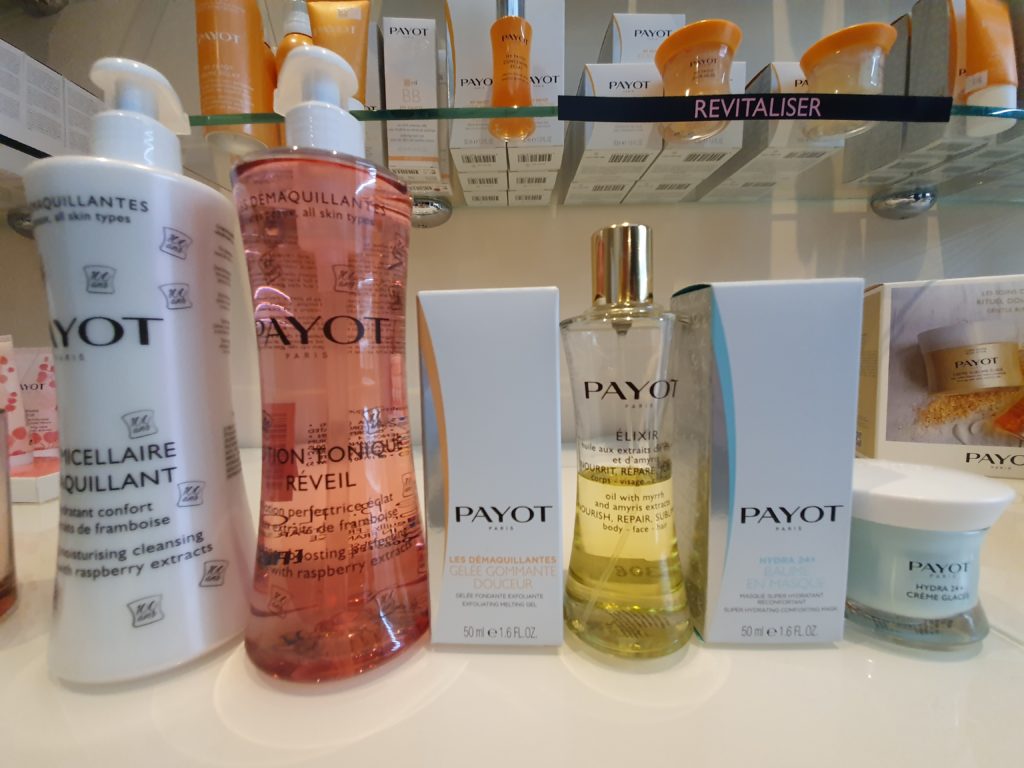 It was amazing..my skin was all shiny and soft.
After my body and face care, I was guided to the relaxing area where I was kindly offered a tea and some delicacies, well installed in a chaise longue! It was perfect, really.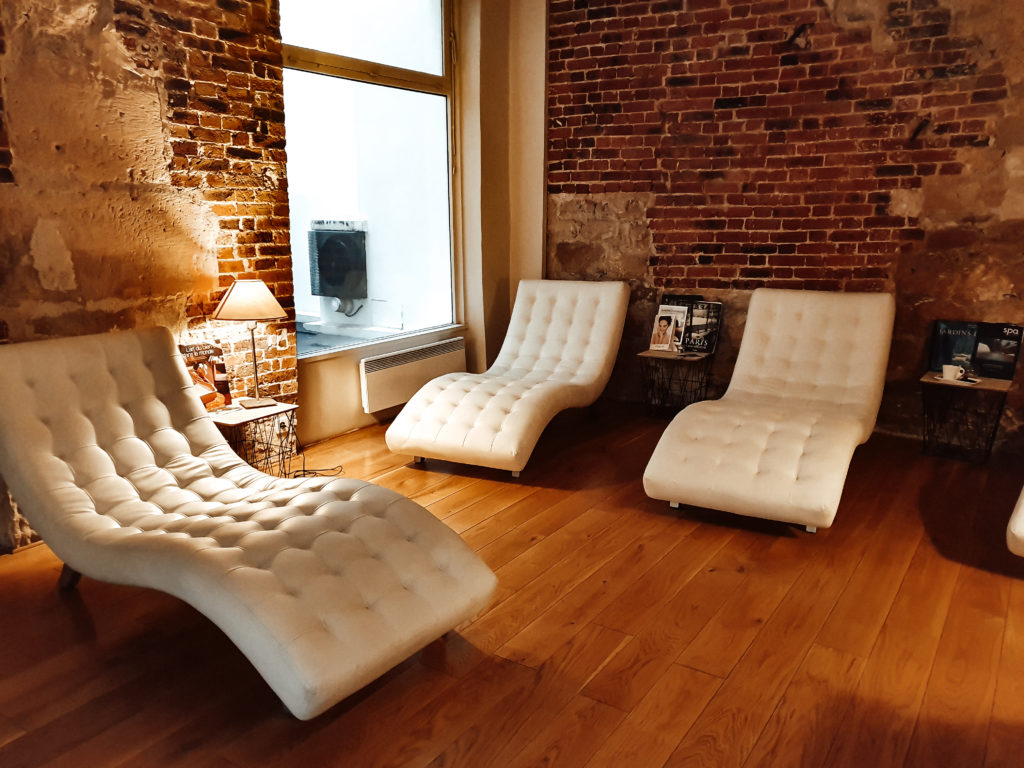 It was the perfect "time for me" moment! I really recommend you try it while you're in Paris!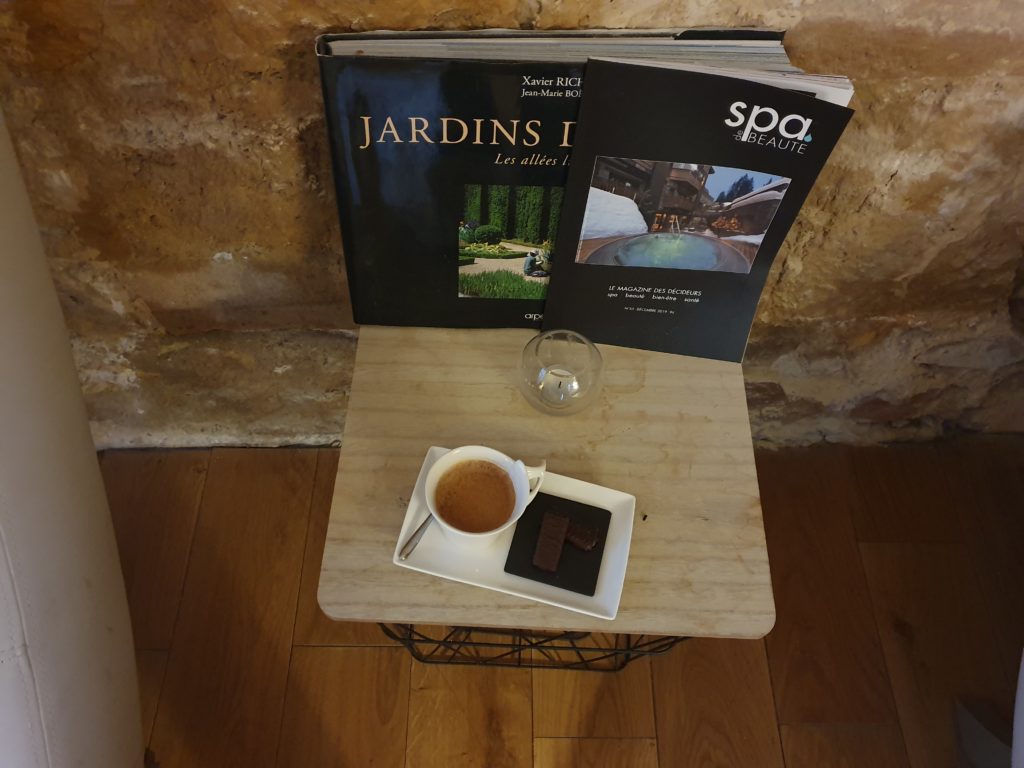 What I really loved about this place was that I had TIME…all the time I needed…no hurry at all.. It almost felt like I had privatized the spa…it was a real luxury!!!