Press day in Paris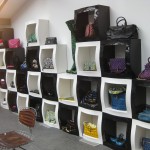 Press-day with PR-Agency
This week, the worldwide leading fashion public relation agency, invited top journalists over for press-day. The agency which is located in both Paris and New York, presented today the newest collections of; Marc Jacobs, Isabel Laurent, Alexander McQueen, Balmain, Gap etc.
By Agent Luxe
It was Thursday 9th March 2009. Press-people from all over France, USA and London had found their way through the narrow streets of Paris, into the old Marais district, also known as Paris´ fashionable area. The invited people represented fashion magazines such as ELLE, VOGUE, MARIE CLAIRE, L´OFFICIEL etc, and today they had come to attend the press-day!
Everybody entered the room looking busy, but yet excited, ready to take a quick look at the samples of this spring 2009 collections.
The collections were marvelous. This was a given opportunity for journalists to pick out the looks they wanted presented in their next magazine issue. The journalists would then book some days to borrow the clothes, in order to do the photo-shooting.  All that, so you can see a chosen look next time you open up a fashion magazine.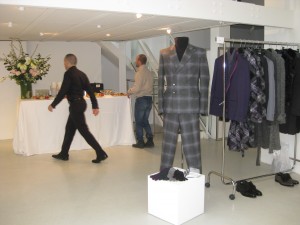 That made me wonder; who is actually dictating next year´s fashion-trend? Is it the designers giving their estimation of what´s next, or is it the journalists deciding the looks in the magazines? Or is it us – the moment we enter a store and fall in love with a dress we hadn´t counted on buying? Or is it the guests attending the fashion-shows? Or perhaps the photographers?
Are we somehow all competing about prescribing what´s cool, or are we followers? I guess that depends on who we are…some might follow the fashionmagazines, while others try to find their own way to go! But whether you are one or the other, inspiration is always good.
At the press-day, a lot of inspiration was to be found. Balmain showed a very feminine look, yet with very marked shoulders. Guarantee you, that it´s a detail, we will to see a lot from now on.
Isabel Marant had focused more on fur and leopard pattern – a youthful and fresh look.
Also Alexander McQueen had created a part of his collection in an exclusively black and white pattern. Another part of his collection was bursting with powerful red, blue or bright colors, as for example the red tight stretch-pants. Furthermore there were leather jackets, leather shorts, leather skirts.
When it came to accessories there was no doubt that the future hit would be the rings with skulls or the clutches in all kind of materials, such as black python.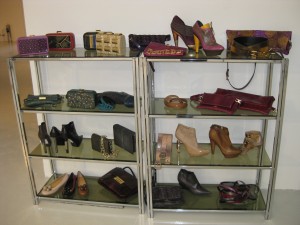 Finally, there was the beautiful Marc Jacob collection, with lots of colors and patterns with lots of variations. You should dare it, because wearing this you would hardly go unnoticed through the streets.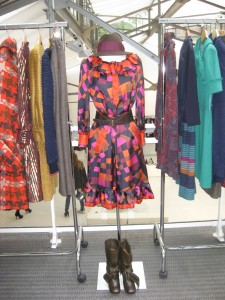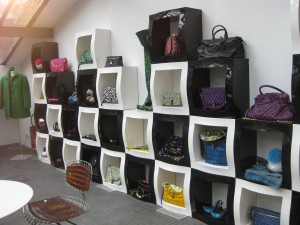 That´s what I love about haute couture; each brand shows a way to go – they come up with new trend-propositions, but leave the choice open – you can always combine it with something else to underline your unique style! So go get inspired or inspire – that´s what the world needs; creativity!