Top summer restaurant in Paris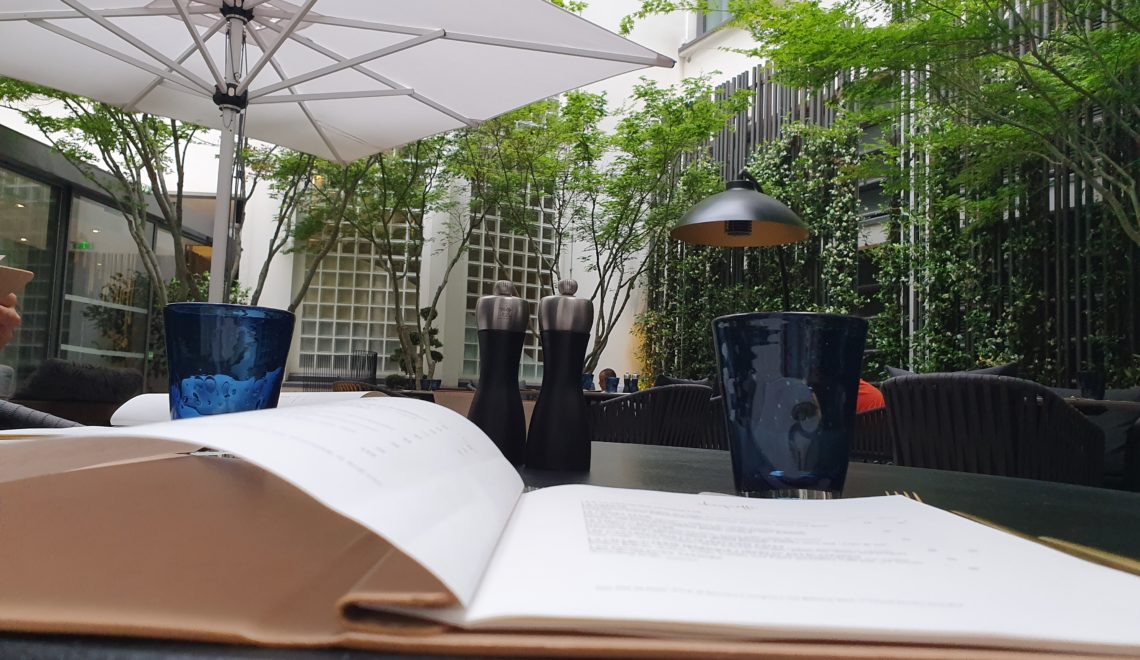 At the 5 starred hotel Le Cinq Codet in the 7th of Paris you'll find an amazing summer terrasse / restaurant and a perfect hideaway from the Parisien crowds: Le Chiquette.
Le Chiquette is definitely a place to discover. It's not a place you'll randomly run into, it's hidden in one of the narrow streets in Paris…which only makes it more exotic and special.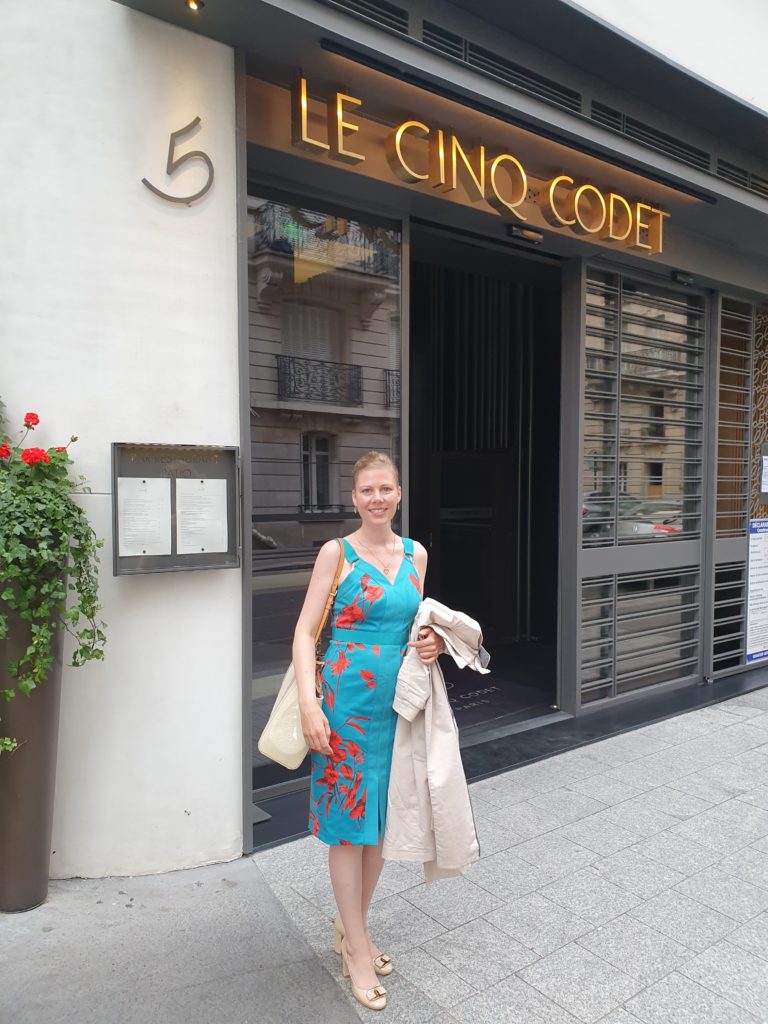 Surrouded by a modern design, green walls and a cozy light, I felt super comfortable at this place…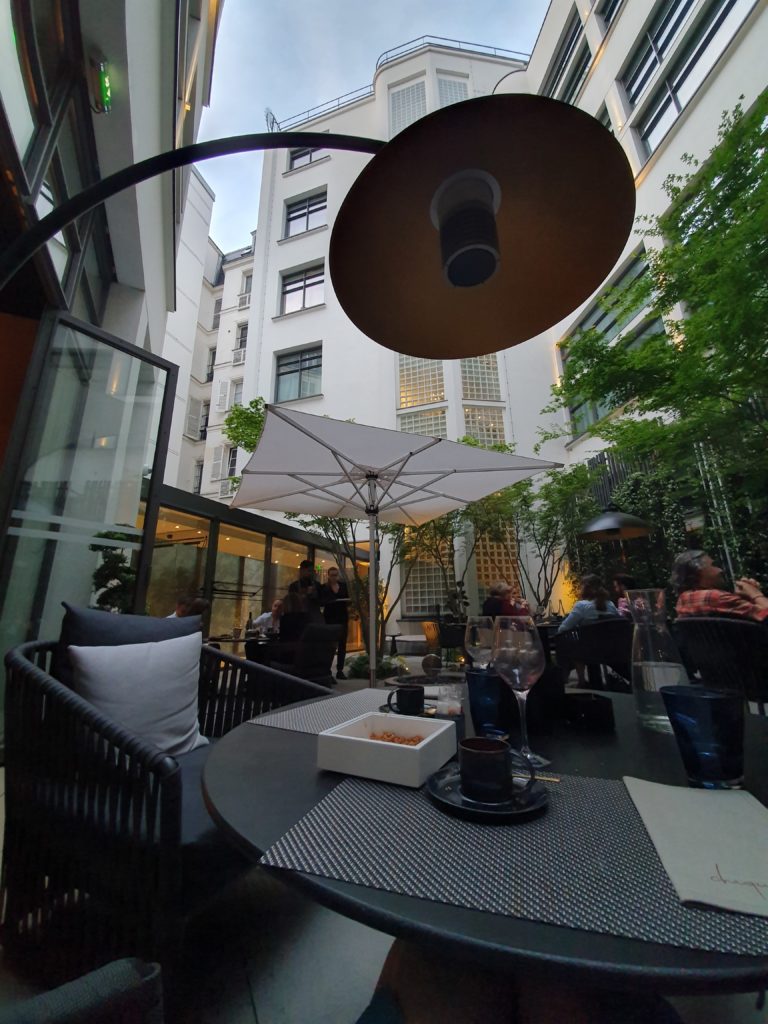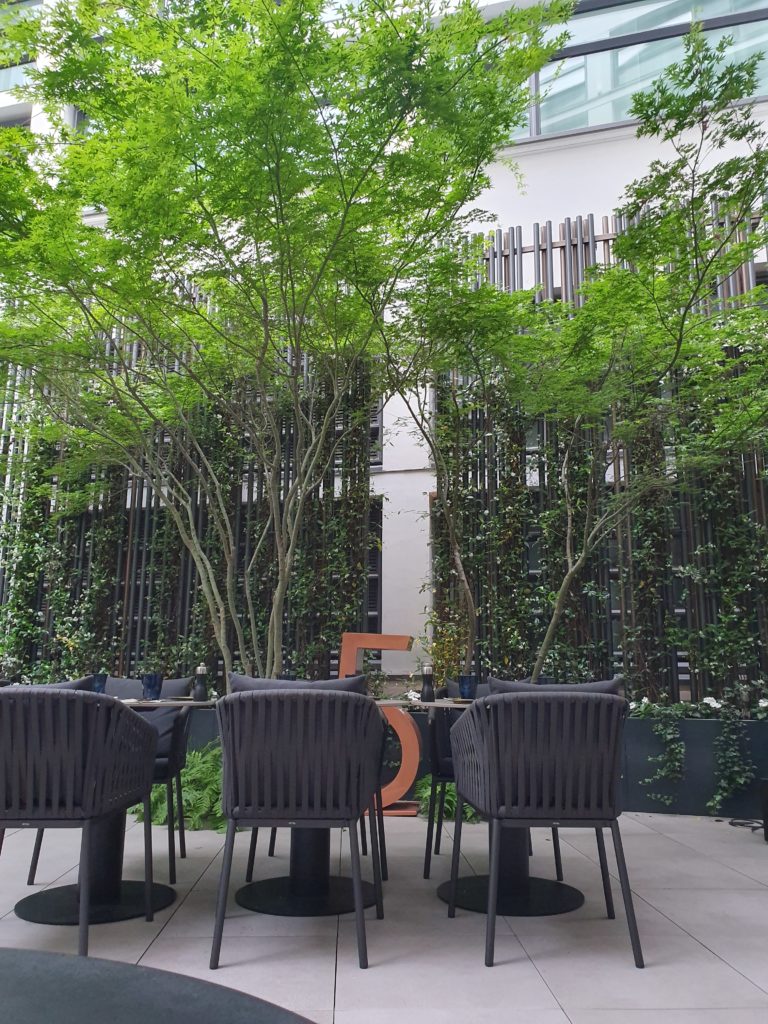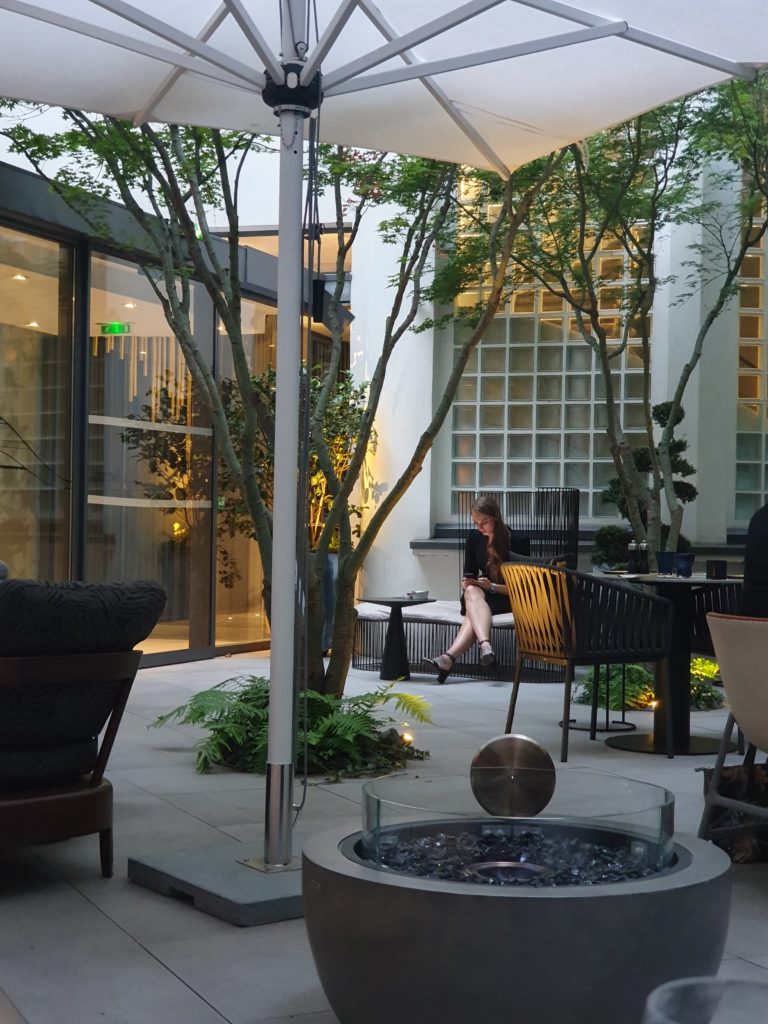 The new Chef, David Maroleau, offers a modern and refined cuisine and shares his culinary ideas with tangy and Japanese flavors.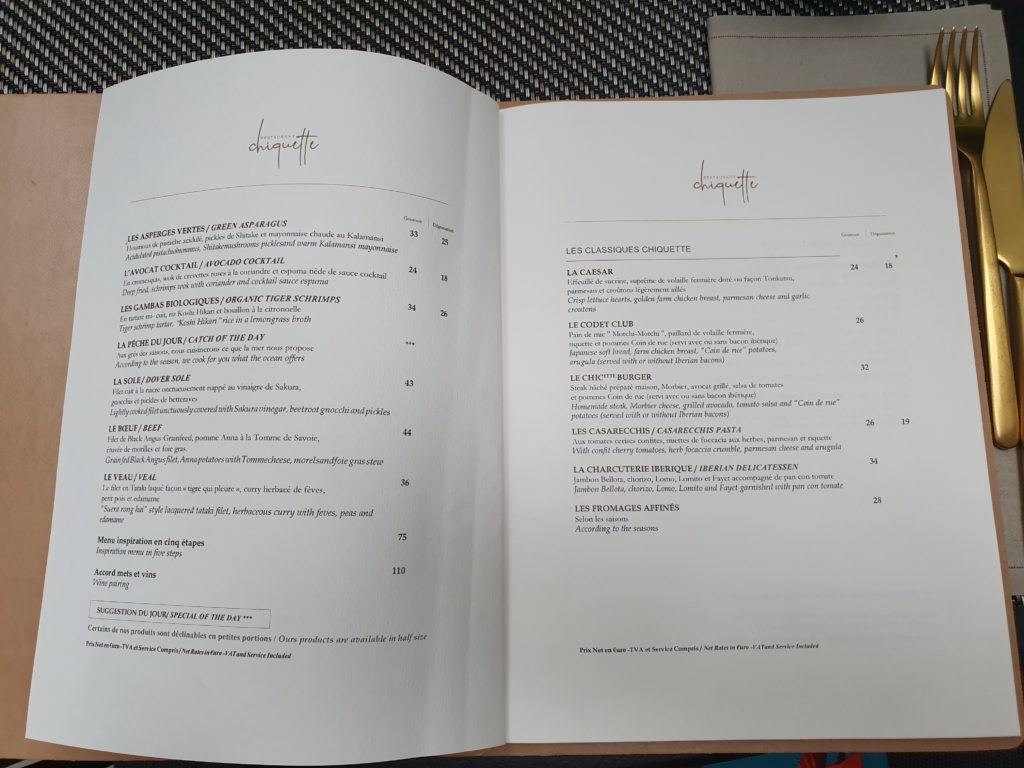 I loved the black angus steak…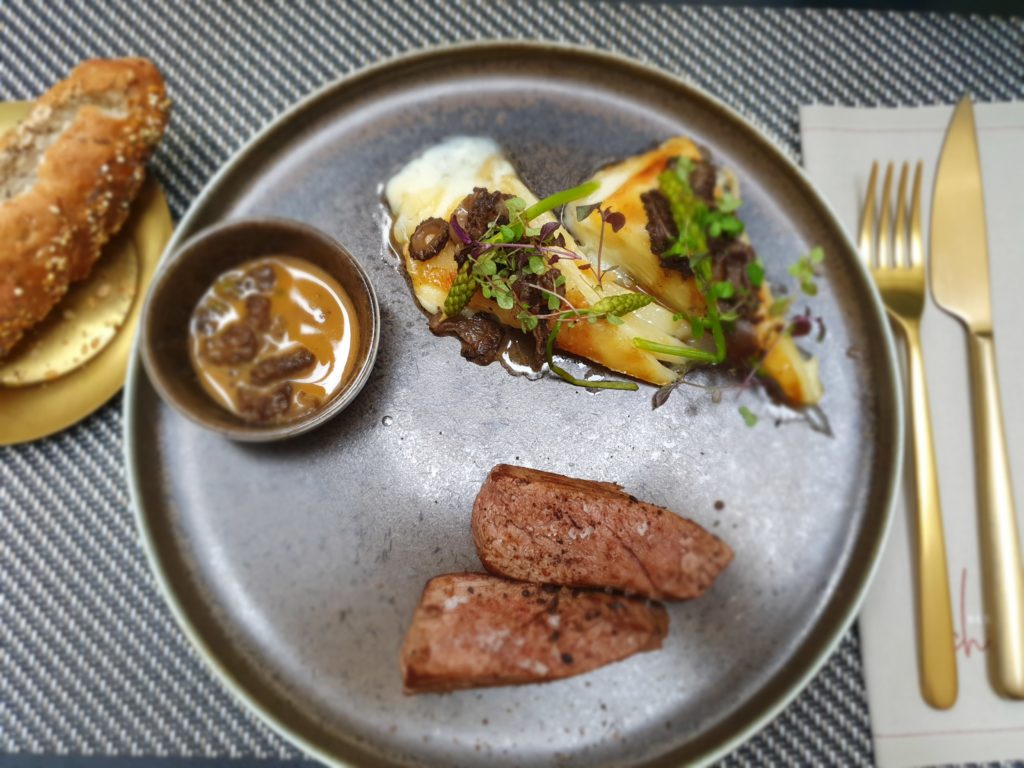 And the chocolat dessert..super delicious.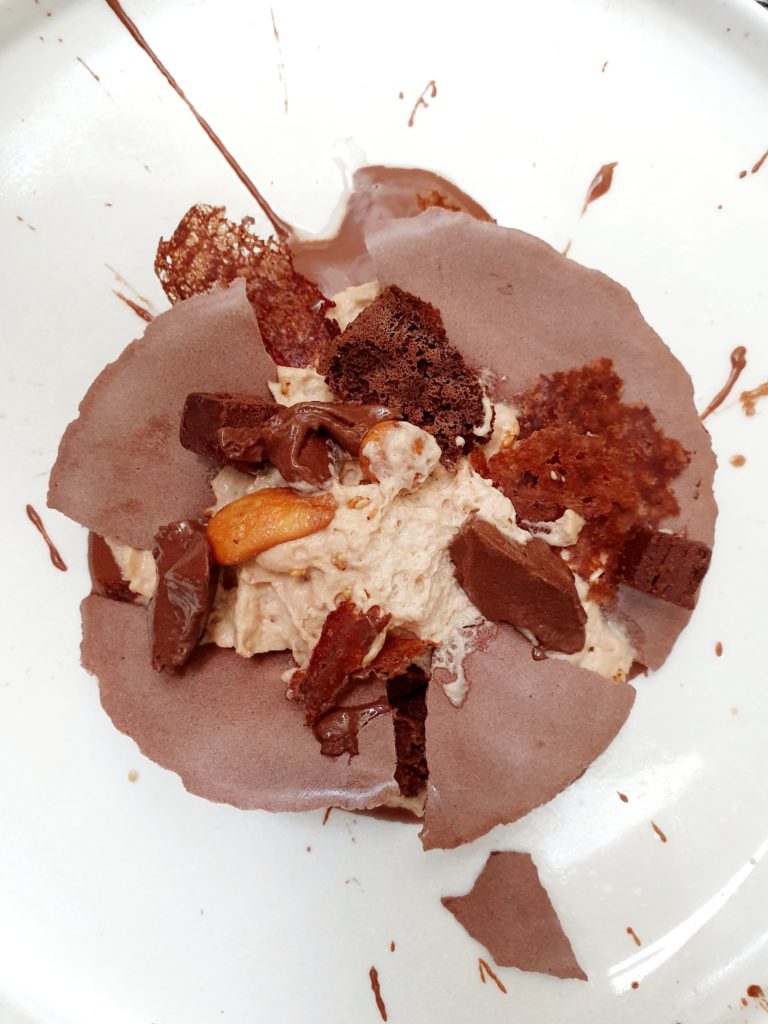 I was a bit less fan of their cheesecake…it was good, but different from the cheesecake that we are used to…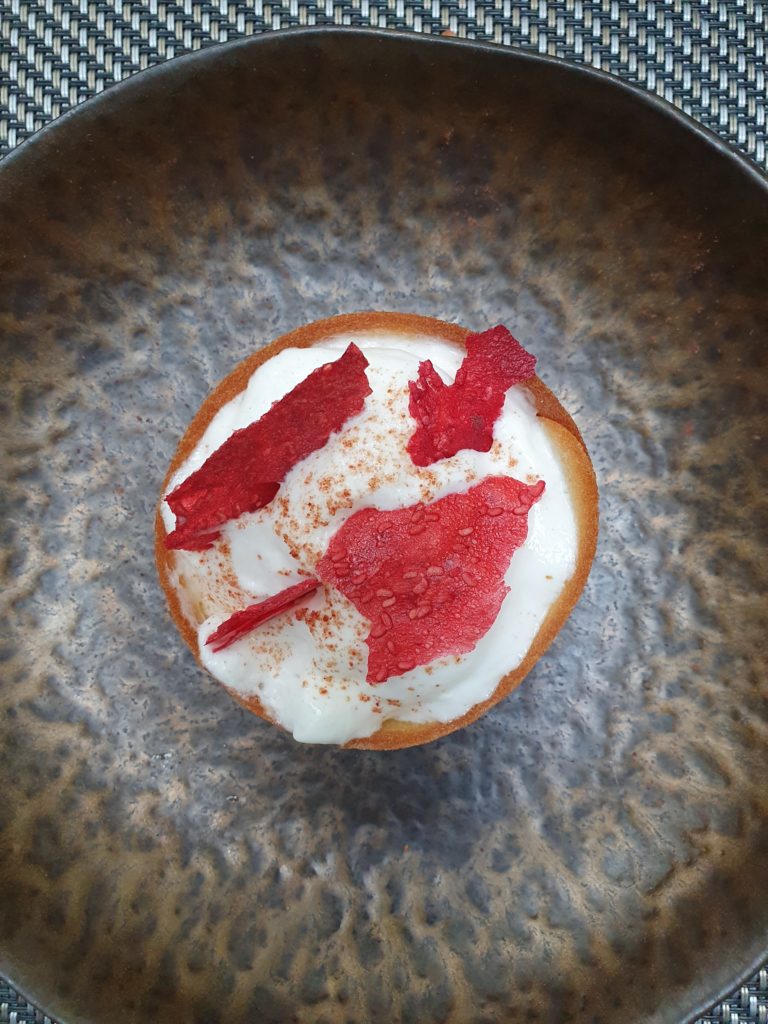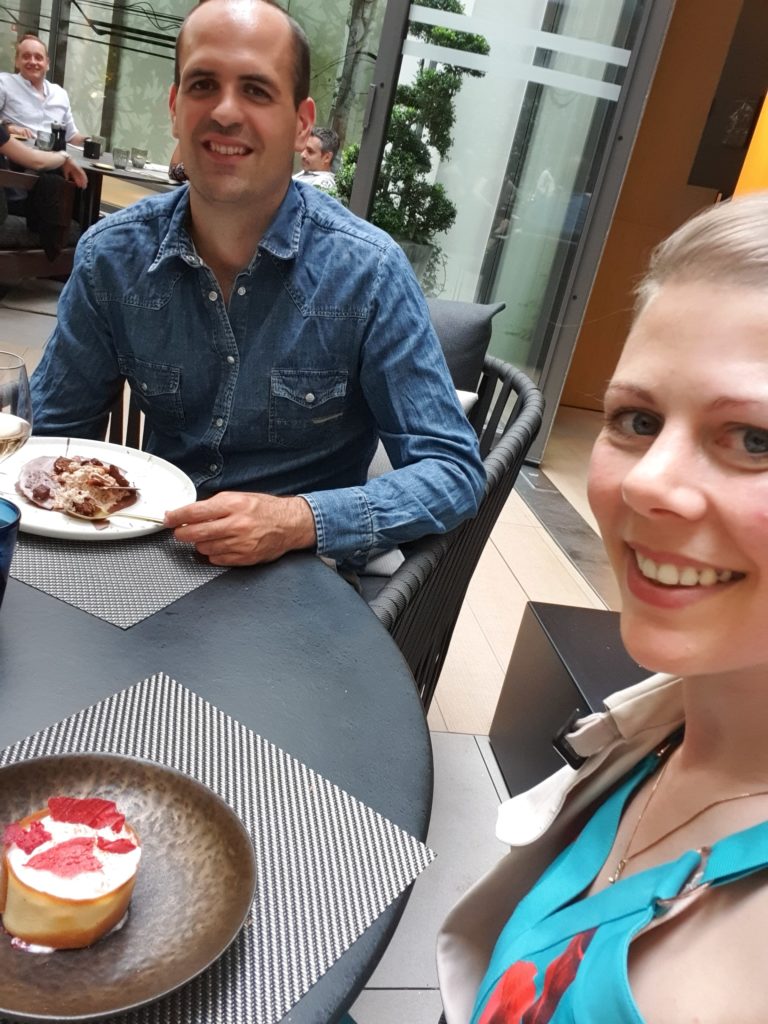 Their menu card is renewed every 6 weeks, for lunch and dinner every day without interruption from 12:30 to 22:30.
– Sunday noon: Brunch card only available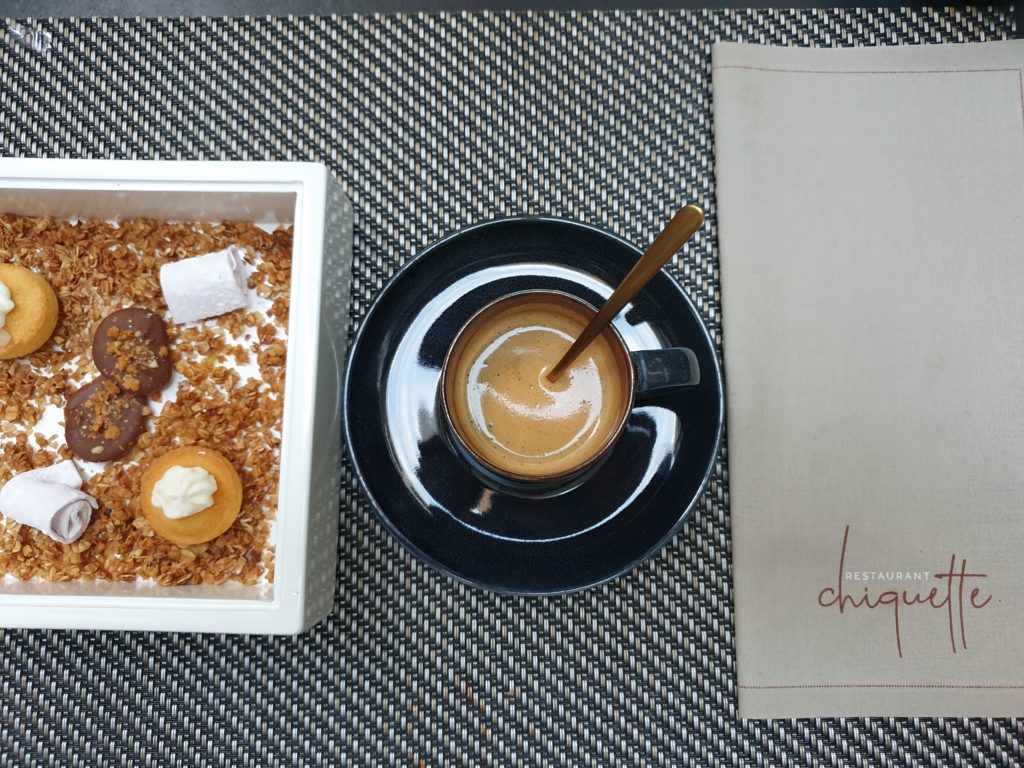 The restaurant is accessible from La Tour-Maubourg and Ecole Militaire metro stations (line 8).